Venison Birria Fried Tacos
From the Jalisco region down in Mexico comes one of my favorite slow-cooked meals. Birria is traditionally made with goat or beef, braised with a flavorful pepper mixture. We make ours with elk or venison. It is sometimes served as a thick stew, but we like to use it as a taco filling.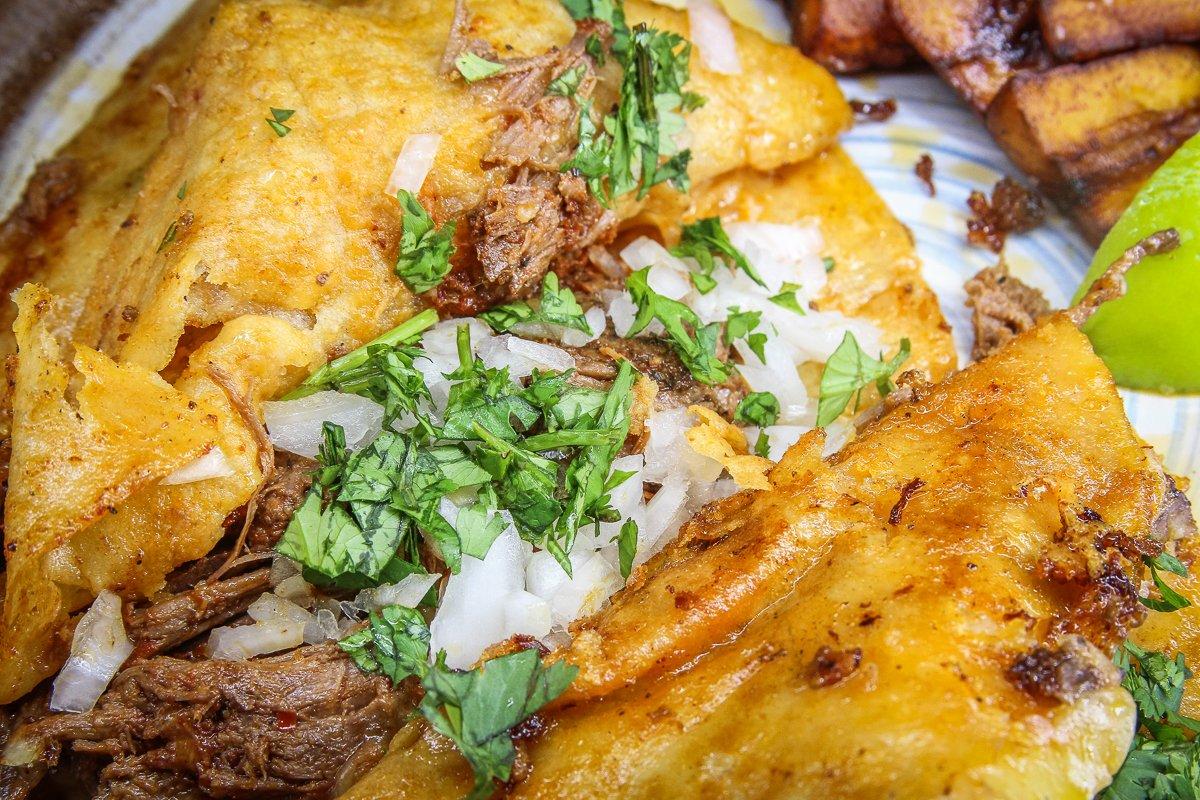 Ingredients
3 to 4 pounds venison roast
6 dried guajillo chile peppers, seeded
4 dried chile de arbol peppers, stemmed and seeded
2 dried ancho chiles, stemmed and seeded
1 chipotle pepper in adobo sauce
Salt and freshly ground black pepper to taste
2 tablespoons vegetable oil
1 can fire-roasted tomatoes, drained
2 tablespoons white vinegar
2 garlic cloves
2 teaspoons ground black pepper
1 pinch ground cinnamon
1 pinch ground cumin
1 pinch ground thyme
1 pinch dried marjoram
1 pinch dried oregano
Juice of 1 lime
18 corn tortillas
2 cups shredded Monterey Jack cheese
1 large white onion, finely chopped
1 bunch fresh cilantro, chopped
Cooking Instructions
Bring a pot of water to boil and add the seeded dried peppers. Boil for 5 minutes, then remove from heat and cool. Remove the peppers from the water and reserve 2 cups of the cooking liquid.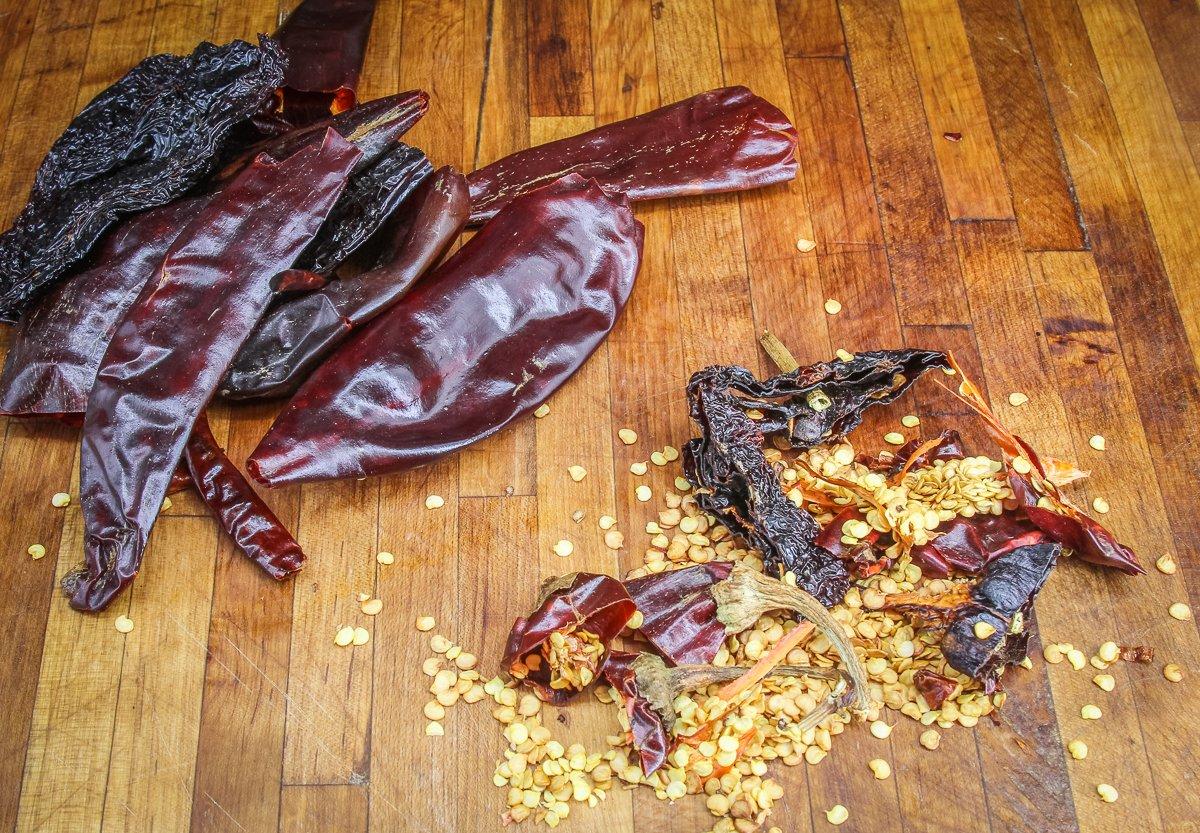 Add 2 tablespoons of vegetable oil to a Dutch oven over medium-high heat. Brown the roast well on both sides, about 2 to 3 minutes per side. Try to brown the meat on all surfaces.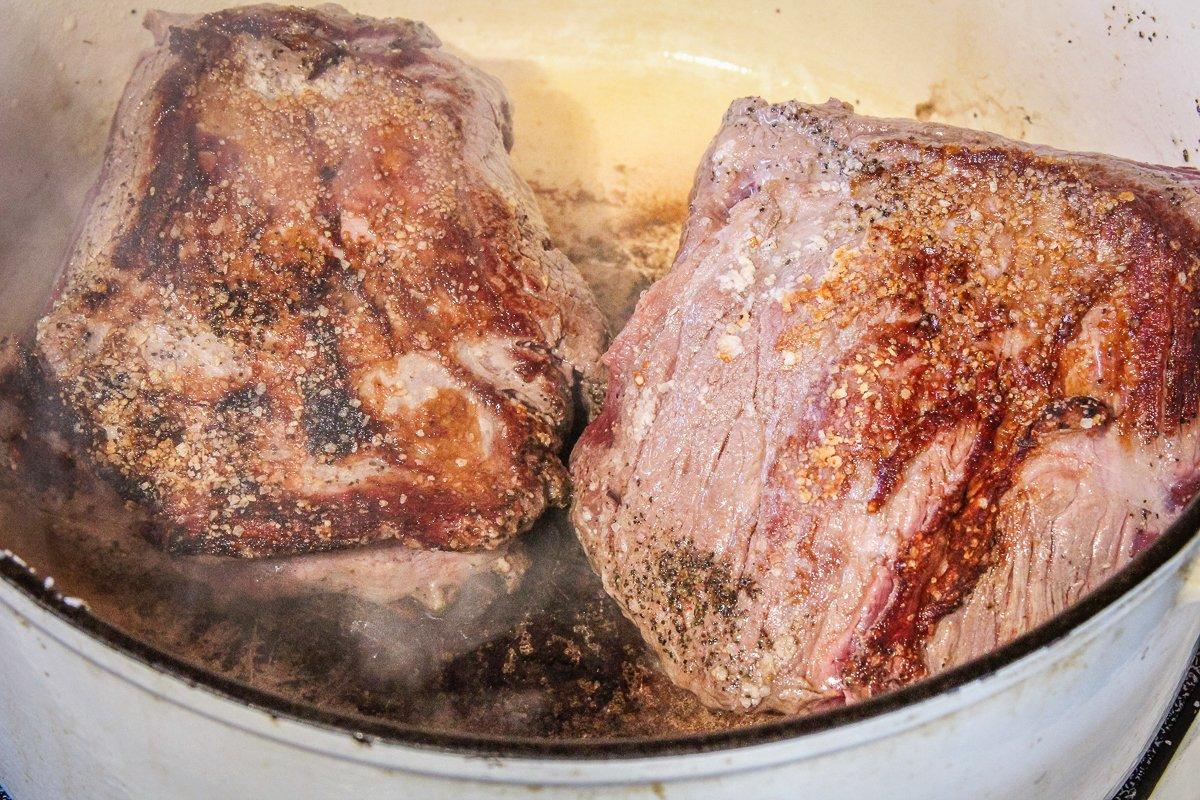 Pour the sauce over the browned venison roast. Turn the roast to coat completely with the sauce. Place the lid on the Dutch oven and place it in a preheated 325-degree oven. Cook for 3 to 4 hours, basting with sauce every 30 minutes, until venison shreds apart. Remove the lid from the pot, then turn up the heat to 350 degrees and bake an additional 20 minutes.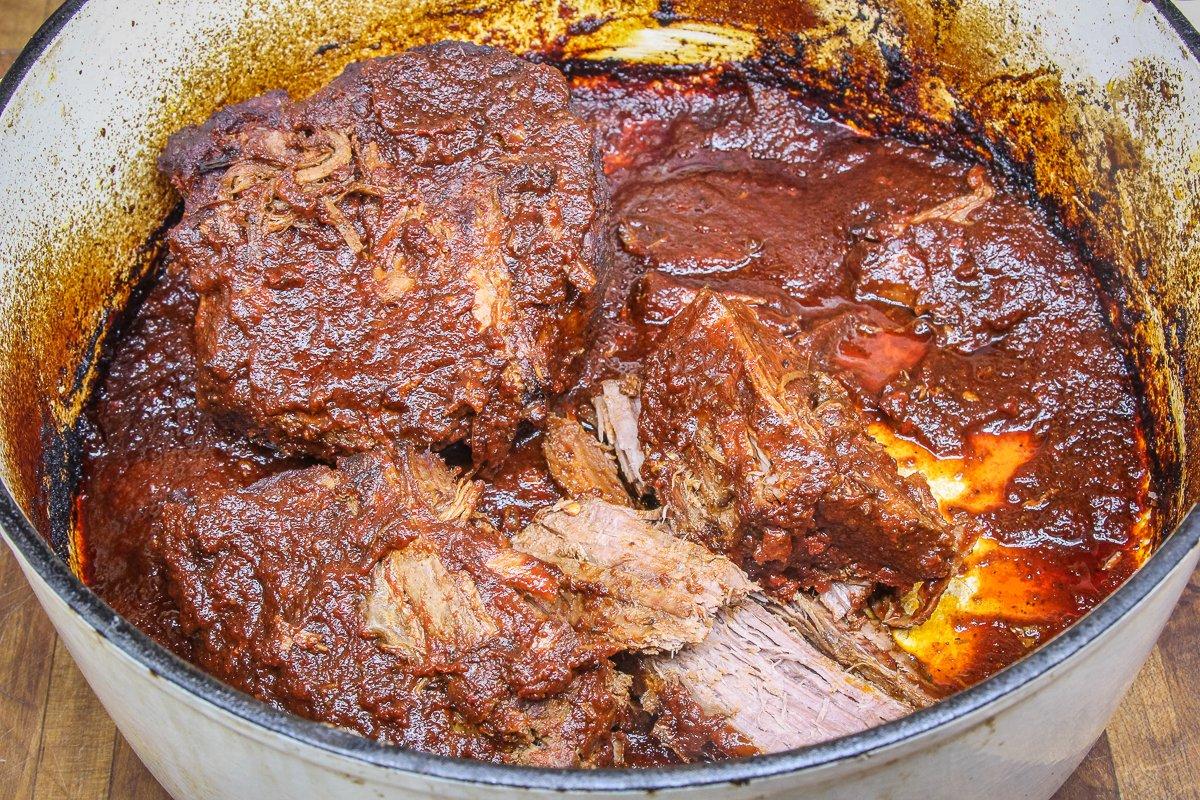 Heat 1/4 inch of vegetable oil in a cast-iron skillet. Warm the tortillas over medium heat for a few seconds per side, or wrap in a damp paper towel and microwave for 30 to 45 seconds. Then dip, one at a time, into the reserved cooking liquid in the Dutch oven. Spoon some of the shredded meat into the tortilla, top with shredded Monterey Jack cheese, then fold tightly into a taco. Repeat until all tortillas are filled. Carefully ease the tacos, a few at a time, into the hot oil in the skillet. Fry for 1 to 2 minutes, carefully flip, then fry the other side for 1 to 2 minutes more, until the shells are crisp and the cheese melted.
Pull the tacos slightly apart to top with diced white onion, lime juice, and cilantro.