Venison Burger Loaded Baked Potatoes
Things get hectic this time of year. A quick and easy meal comes in handy on a busy weeknight full of Christmas shopping and holiday running. A favorite around here is a baked potato loaded up with seasoned ground venison and your favorite burger toppings. If you don't mind microwave baked potatoes, you can have this one from fridge to table in about 20 minutes. If you prefer your potatoes oven-baked, cook them a day or two in advance when you have more time and stash them in the fridge.
Simply brown the ground venison with a bit of chopped garlic, some Worcestershire sauce and salt and pepper to taste. As far as toppings go, we put out several and let everyone build their own. Start with a few spoonfuls of ground venison, then top with cheese, onions, chives, tomatoes, bacon, sour cream, mushrooms, swiss, you name it.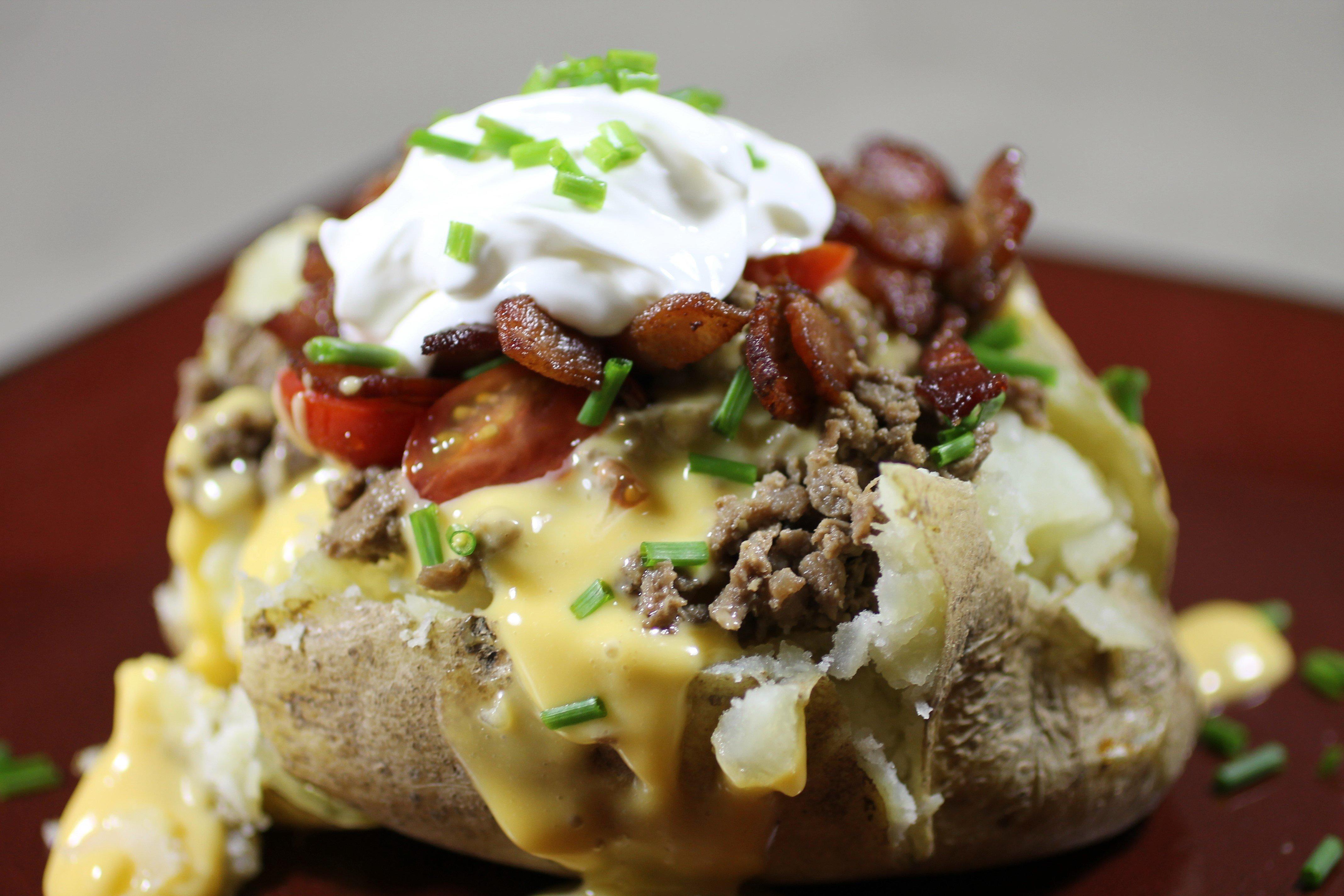 Ingredients
5 baked potatoes
Venison Filling
2 pounds ground venison
1 clove garlic, finely chopped
1 tablespoon Worcestershire sauce
Salt and pepper to taste
toppings of choice
Even though Foodies everywhere shudder and cling to their artisan cheese wheels when I say it, good ol Velveeta and a bit of milk in a saucepan makes a fine cheese sauce for a potato.
Cooking Instructions
Brown the venison. When it is just about browned through, add the garlic to the pan and stir. Season with Worcestershire, salt and pepper. Spoon onto hot potato and add toppings.