Venison Jalapeno Cheez It Meatballs
A friend recently shared a recipe for a meatloaf held together with a binder based on crushed Cheez-It Crackers. We all laughed, but it planted an idea. I like Cheez-Its, and meatballs are a favorite appetizer or meal around here, so why not combine the two?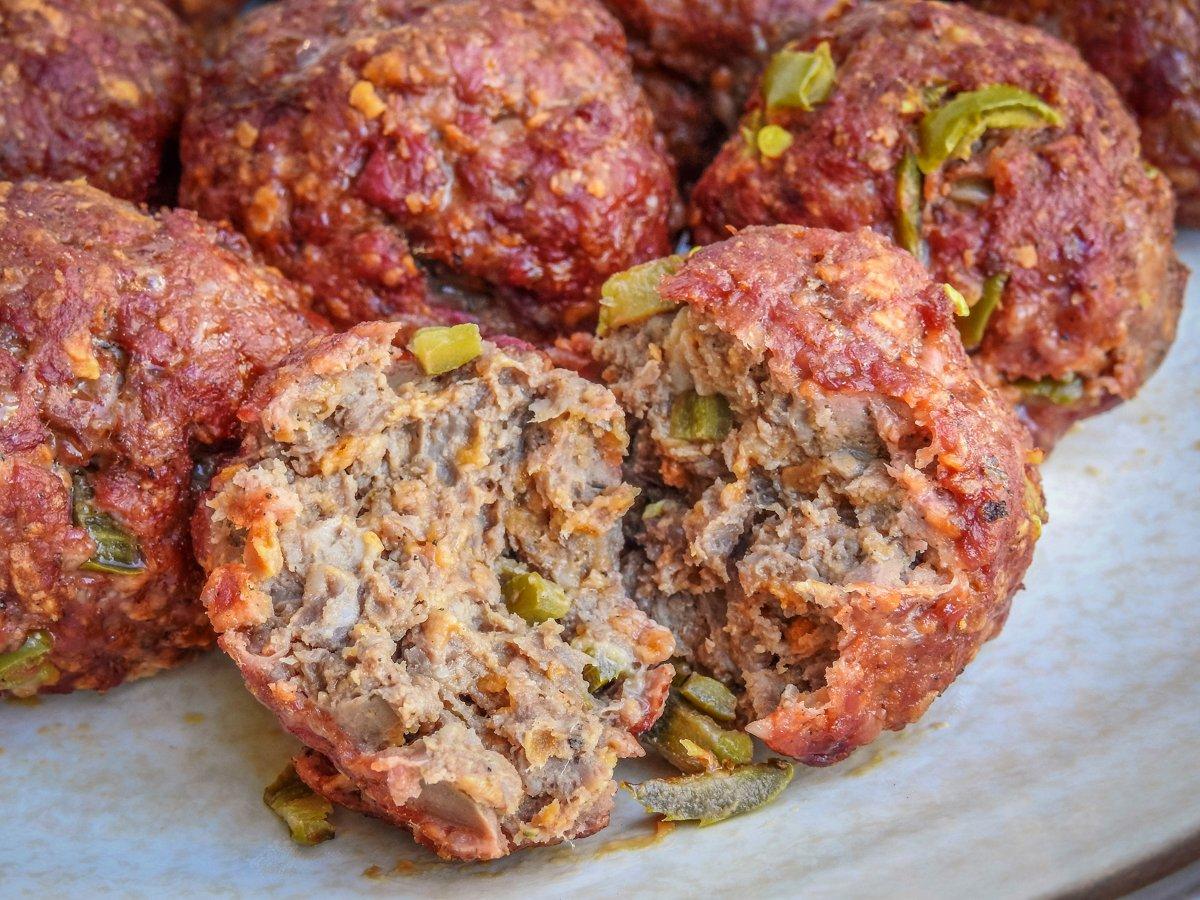 Because venison by itself is a little lean for meatballs, I mixed in an equal amount of pork sausage from a hog we processed just before turkey season. If you don't like breakfast sausage, try substituting chorizo or Italian bulk sausage.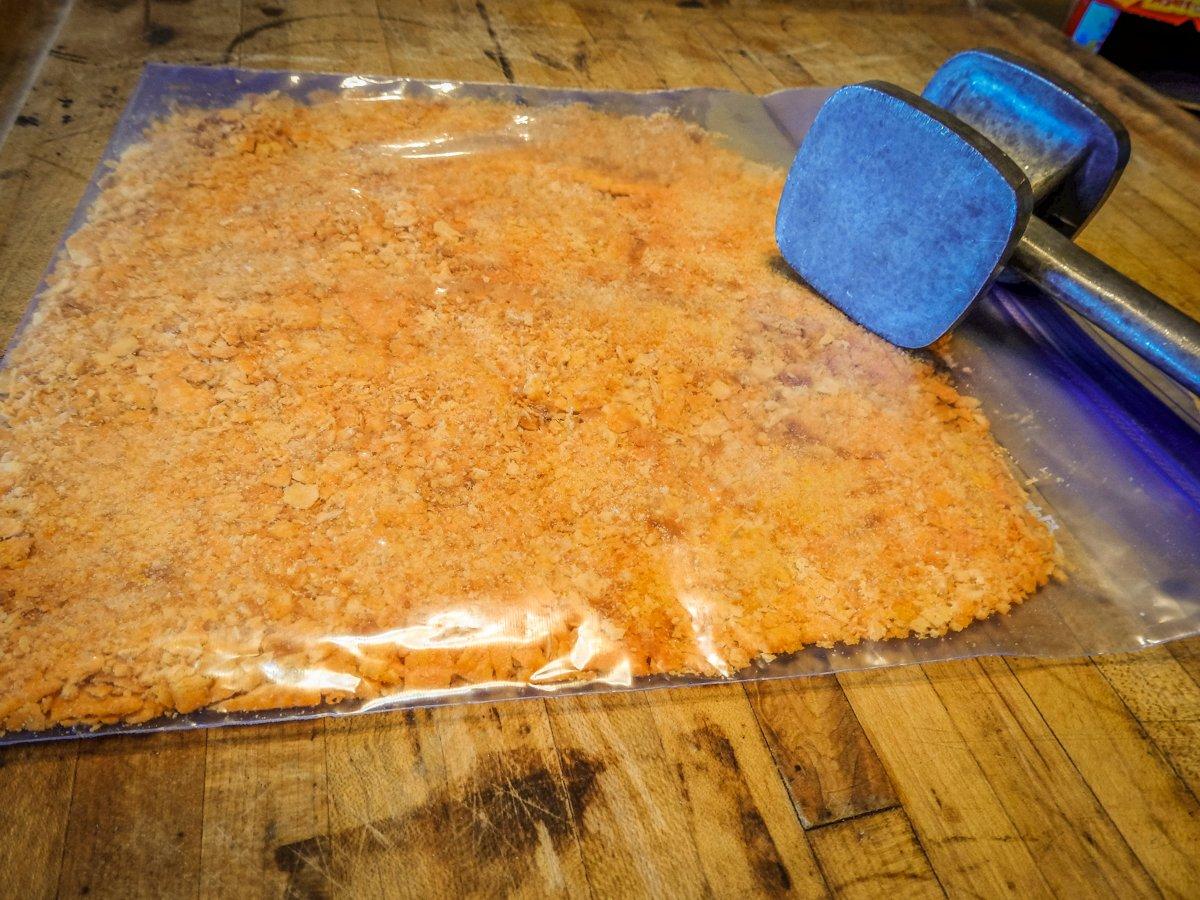 Ingredients
2 pounds ground venison
2 pounds ground sausage
1/2 to 1 cup jarred jalapenos, diced
2 eggs
1 1/2 cups crushed Cheez-Its Crackers
1 tablespoon Cavender's Greek Seasoning
2 tablespoons Worchestershire sauce
2 tablespoons soy sauce
1 teaspoon salt
1 teaspoon black pepper
Cooking Instructions
Blend all ingredients in a large mixing bowl. Form meatballs slightly smaller than a tennis ball. Smoke the meatballs at 350 degrees for 30-45 minutes until cooked through.