Venison Taco Warm Pasta Salad
Can't decide if you are in the mood for taco salad or pasta salad? How about both? This quick and easy weeknight meal turns your ground venison into a warm salad that everyone in the family will love. Top with sliced avocado, corn chips and diced green onions for extra flavor and crunch.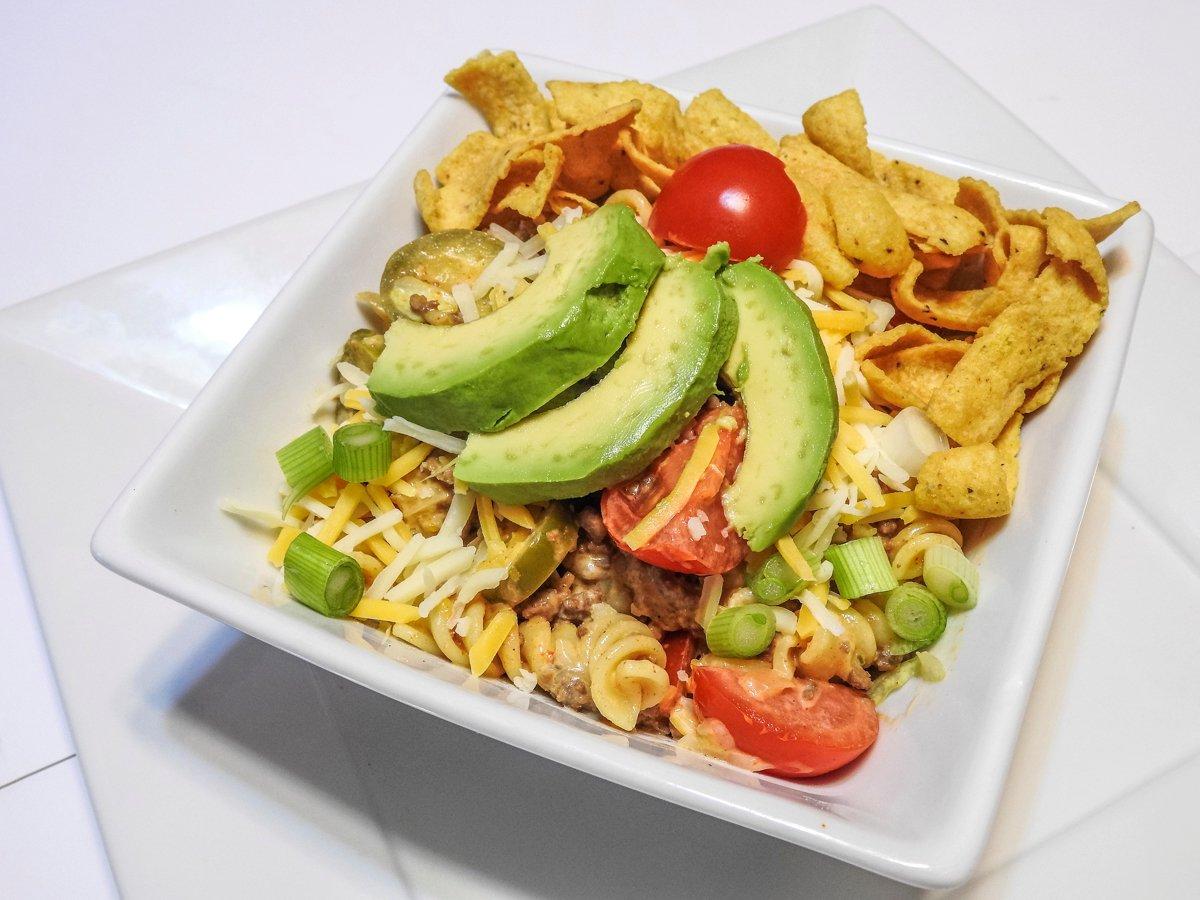 If you want the spice level kept low, look for a jar of tamed low-heat jalapenos. Want it even lower than that? Substitute diced bell peppers for the jalapenos.
Ingredients
2 pounds ground venison
16-ounce box of rotini-style pasta, cooked to box instructions
1 large sweet yellow onion or 2 medium onions, diced
1 cup jarred jalapeno peppers
2 packs of your favorite taco seasoning
8 ounces cherry tomatoes, halved
4 cups shredded cheese
1 1/2 cups chipotle ranch dressing
8 ounces shredded lettuce
Toppings
Sliced avocado
Diced green onion
Corn chips
Cooking Instructions
Brown venison and onion over medium-high heat until meat is brown and onion is cooked through. Add taco seasoning packets and a half cup of water. Reduce heat to a simmer.
While venison is browning, cook pasta. Drain pasta and transfer over to a large mixing bowl. Add the seasoned meat, jalapenos, cherry tomatoes, cheese, lettuce and chipotle ranch dressing. Stir well to combine.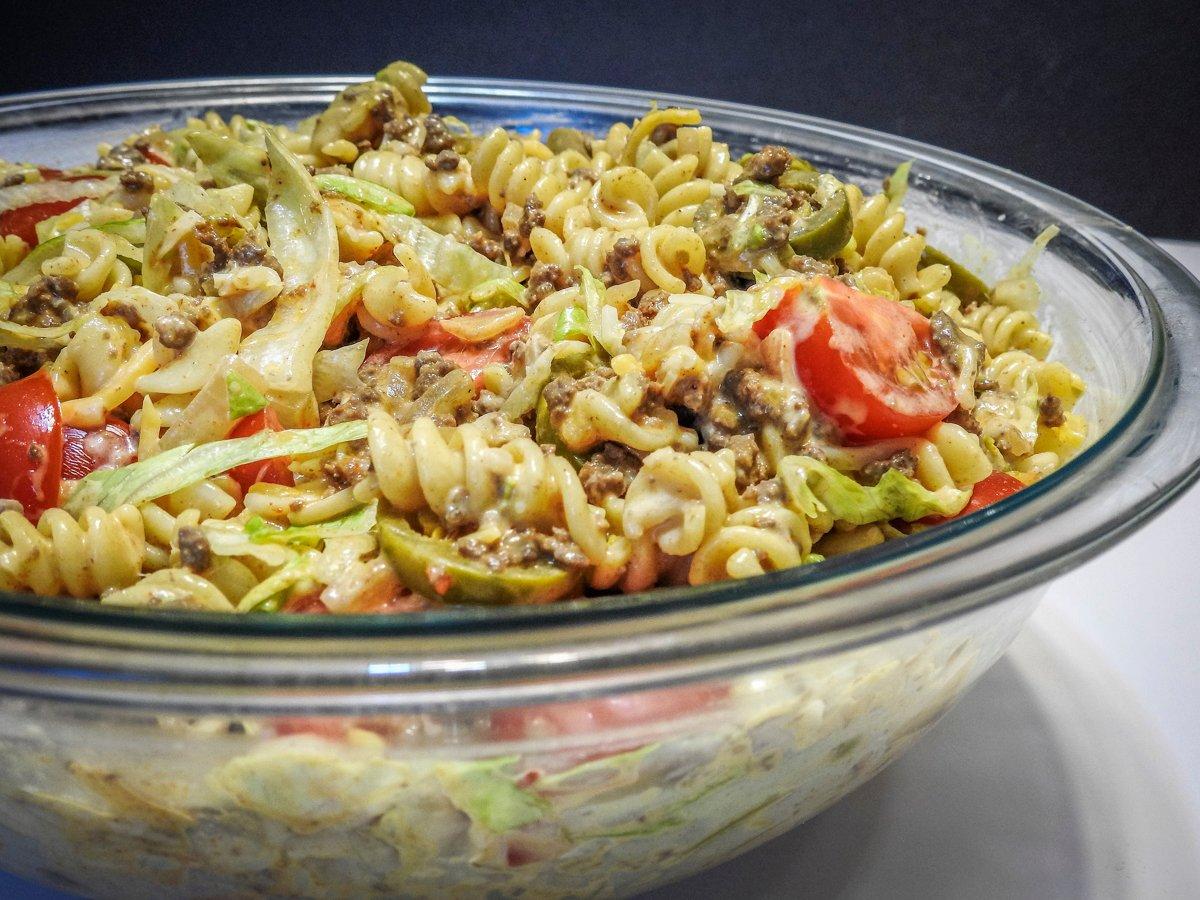 Top salad with green onions, sliced avocado and corn chips for extra flavor and crunch.