Wood-Fired Venison Fajita Pizza
Everyone knows that the Traeger Grill works great for low and slow barbecue or hot and fast steaks and burgers, but did you know that the Traeger turns out awesome pizzas as well? Crank it up to high and heat a pizza stone directly on the main rack. The result is a crispy crust with a real wood-fired pizza flavor.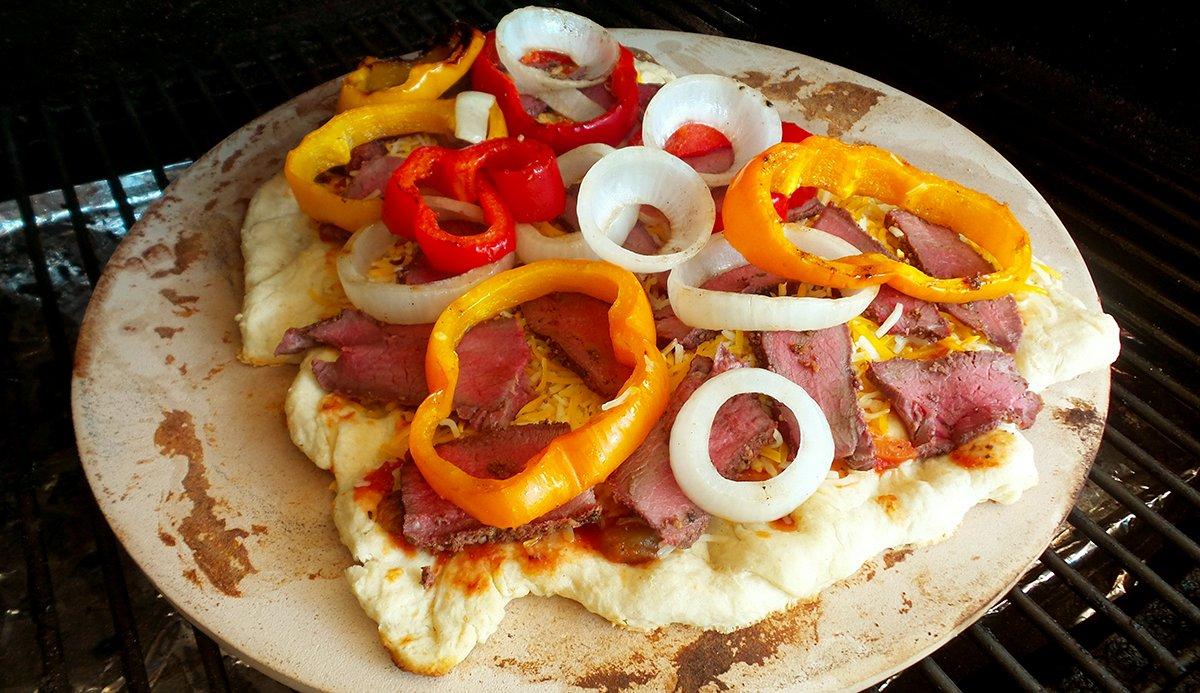 Pizza stones work best with freshly made crust. Mix it up from scratch, or use your favorite mix. I like to spread a bit of olive oil on my pizza stone before sliding the crust onto it. Cook your crust for five to 10 minutes before topping and moving it back to the grill to finish. Since your toppings are ready to eat when they go on the pizza, it just takes enough time to melt the cheese and finish the crust when you transfer the topped pizza back to the stone.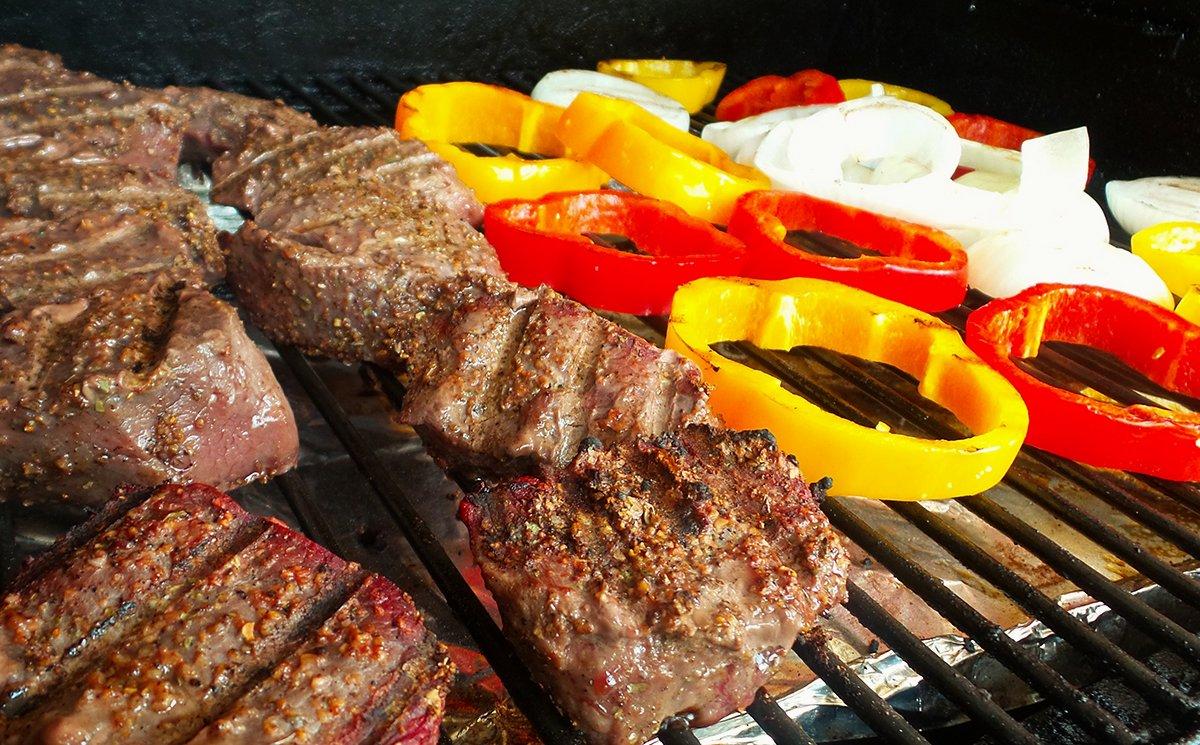 These toppings are enough to make two regular sized pizzas. I like to precook both crusts so that I can top both and cook them back to back.
Ingredients
2 pizza crusts
1.5 pounds venison steak, roughly an inch thick
2 bell peppers, sliced into rings
2 sweet onions, sliced into rings
8 ounces shredded Mexican style cheese
3 tablespoons fajita seasoning
4 ounces of your favorite salsa
Olive oil
Salt
Cooking Instructions
Start by preheating the grill to high. Liberally season the steaks with fajita seasoning on both sides. Drizzle the onions and peppers with olive oil and sprinkle with salt. Once the grill is hot, add the venison steaks, onions, and peppers. Grill for five to eight minutes per side. Don't worry if the steaks are still a bit on the rare side, they will continue to cook on the pizza. While the meat and vegetables grill, mix up the pizza crusts and allow them to rise in a warm area.
Pull the steaks and vegetables from the grill and add the pizza stone directly to the rack to pre-heat. While the stone heats, slice the steaks into very thin slices, against the grain for tenderness.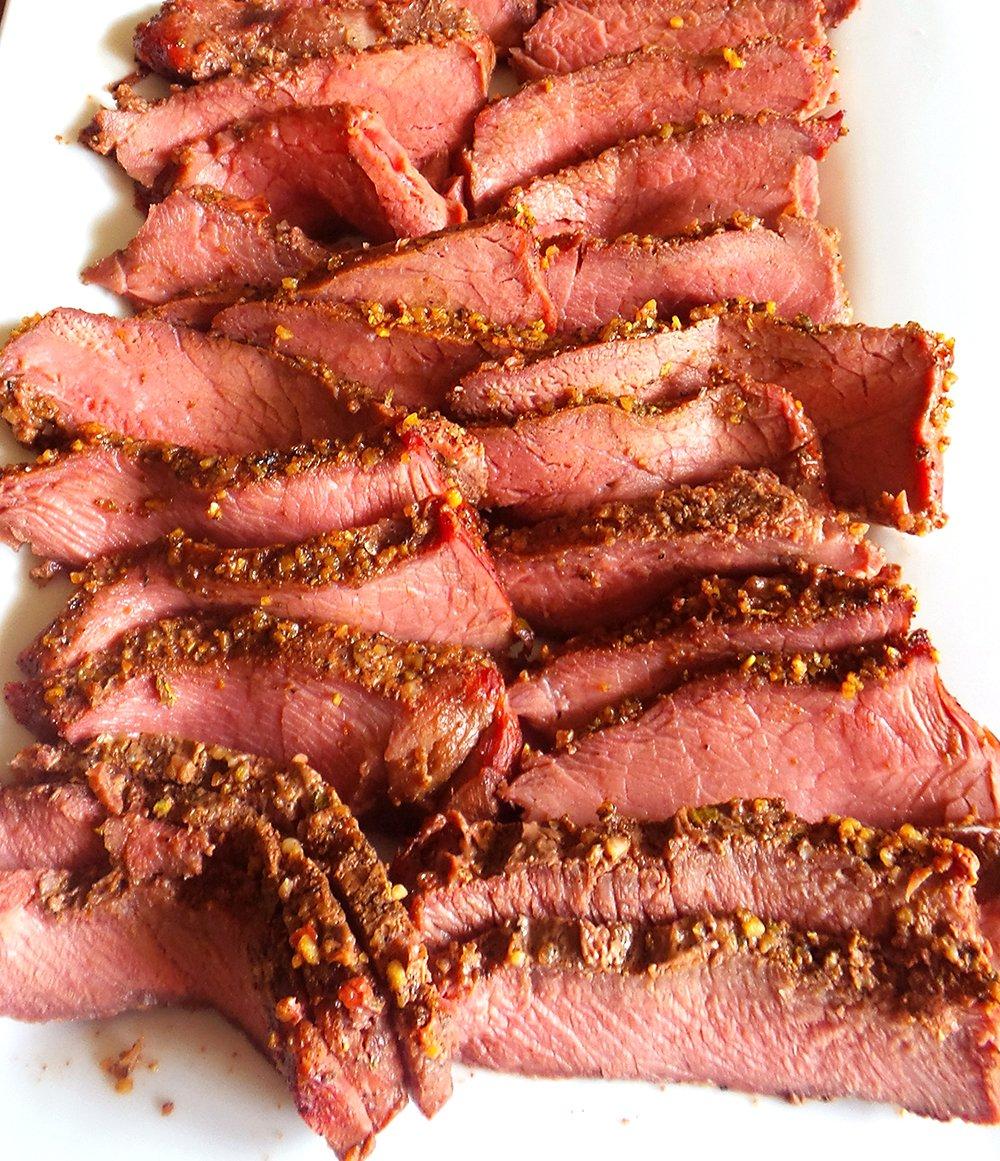 Flatten the crust onto an oiled baking sheet, then slide it onto the lightly oiled, hot pizza stone. Cook for 10 minutes then lift it with the pizza peel or large spatula. Top each crust with two ounces of salsa, sprinkle on four ounces of cheese, then top each with half the sliced venison, onions, and peppers. Using the peel or spatula, transfer the topped pizza back to the hot stone and grill for another five to 10 minutes until the cheese is melted and bubbly.