Read More About This New Option for Hunters and Shooters
Here's some breaking news for hunters and shooters alike.
Federal will introduce to its customers a concept for its new custom-loaded ammunition shop at the NRA Annual Meetings & Exhibits in Indianapolis, Indiana, April 26-28, 2019. The company is also taking surveys at the show to get feedback from consumers.
According to an insider representative at Federal: "Ammunition listed in the catalog will not be available in the Custom shop. If you want that ammo, you just order it from a dealer. The Custom Shop is for custom configurations of ammunition that Federal can make, yet is not listed in the catalog."
Pretty cool, eh?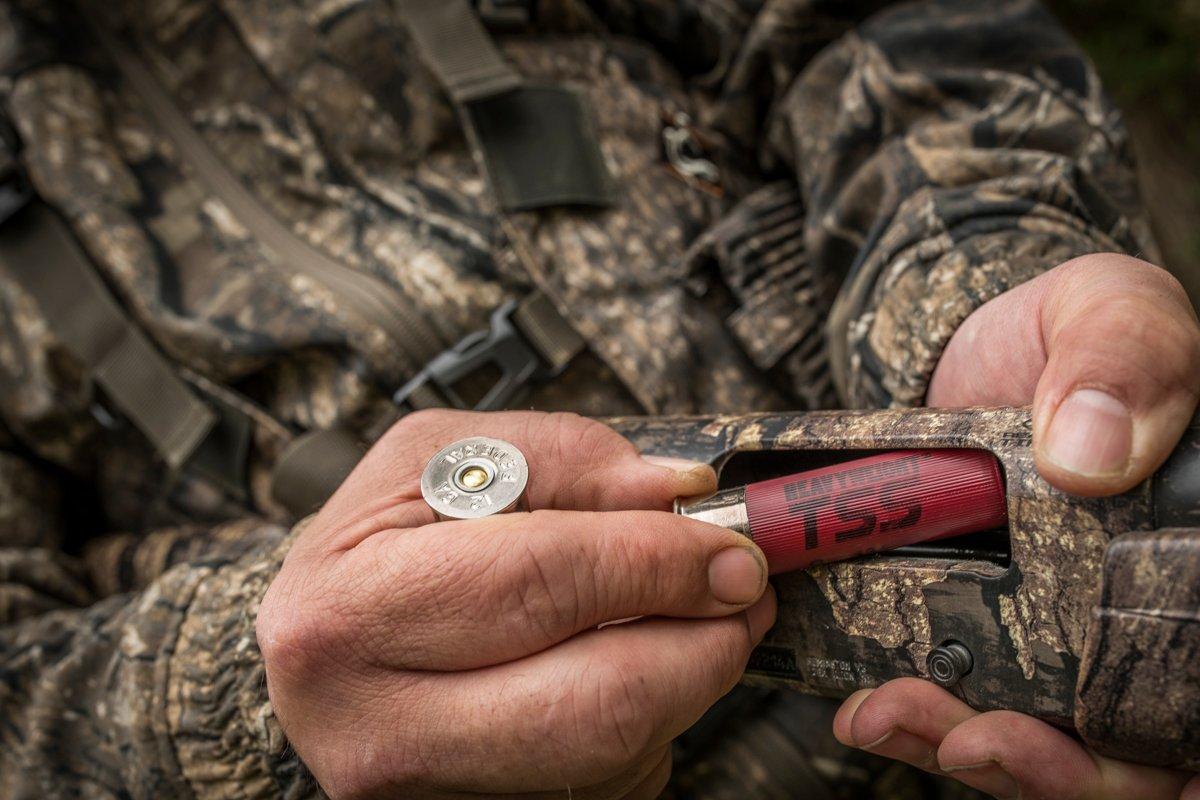 How It Works
Hunters, shooters, listen up.
Federal's Custom Shop is launching this summer. Customers can then order direct from several different shotshell and centerfire rifle offerings, with a wide selection of the best bullets from Federal, Nosler, Sierra, Berger, Swift and more. In addition, custom TSS Tungsten Super Shot (TSS) for turkey, waterfowl and upland game can be ordered.
Basically, if it's not in Federal's vast catalog, yet they have the components and capability to custom build it, they will build it for you.
Federal's Custom Shop will give consumers the opportunity to order ammunition built specifically to their preferences. Several centerfire rifle offerings from a wide selection of bullet and caliber options, as well as shotshell loads including many TSS options for hunting, will be available for the initial launch.
Custom Shop
Each Custom Shop round is painstakingly loaded to order by Federal's team of expert engineers in their state-of-the-art reloading workshop. These veteran craftsmen combine the best components with extra quality checks at every stage for the most consistent velocity, accuracy and overall performance. Loads are then hand-checked for final inspection and cleaned before being custom-packed in durable, personalized packaging.
Made in the U.S.A, the Custom Shop handloading facility is located in a specialized room at Federal's main factory in Anoka, Minnesota. The Custom Shop is not open to the public, and is a virtual shop only.
Again, the Custom Shop is scheduled to open for business this summer. Federal asks those not attending the NRA Annual Meetings & Exhibits to sign-up for its e-newsletter for updates on when the Custom Shop will open and for specific options that will be available.
Visit Federal's homepage, scroll down to the bottom and click Get the Latest to sign up.
Ammo Field Test: New Federal Premium Turkey Hunting Loads
More Realtree turkey hunting. Follow Realtree on Facebook.