How to Kill a Pennsylvania Mountain Turkey
Roosted fall turkeys clucked, yelped - and one even gobbled - in the frosty Pennsylvania dawn, high on the hillside, just below the ridge. They flew down, assembled, and kept calling, on the move. We listened from below.
Tactics are everything with this tradition, so we hatched a plan to get one by the feet.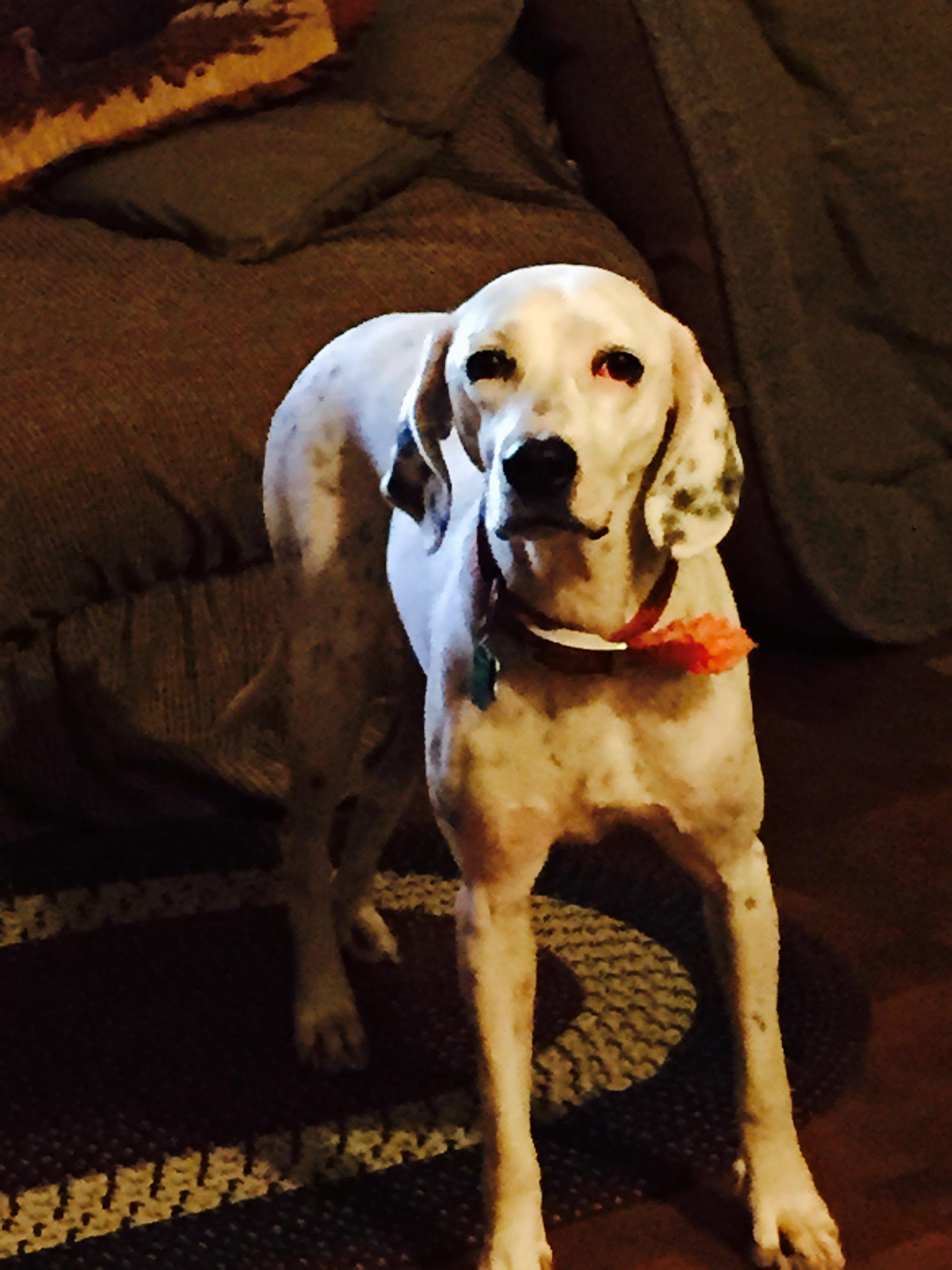 My good buddy Scott Basehore and his Byrne dog Ellie, a.k.a. "White Lightning," eased along the open field and began the steep climb to them. Luna, my turkey-nosed English setter and I, slipped in from the other side, surrounding the flock.
Dogs are legal for fall turkey hunting in Pennsylvania and nearly 30 other states. The idea is to scatter a flock, then call them back to your setup. At least that's the objective.
Bingo. Not long after, speedy Ellie was on birds with the sound of barking, wingbeats clawing the air. Three birds crested the treetops and winged toward yellow aspen. Another sailed alone to the bottom. Yet two more came our way, then took wing on the second scatter.
We had turkeys busted in all directions, and could only guess some also ran over the high ridge too.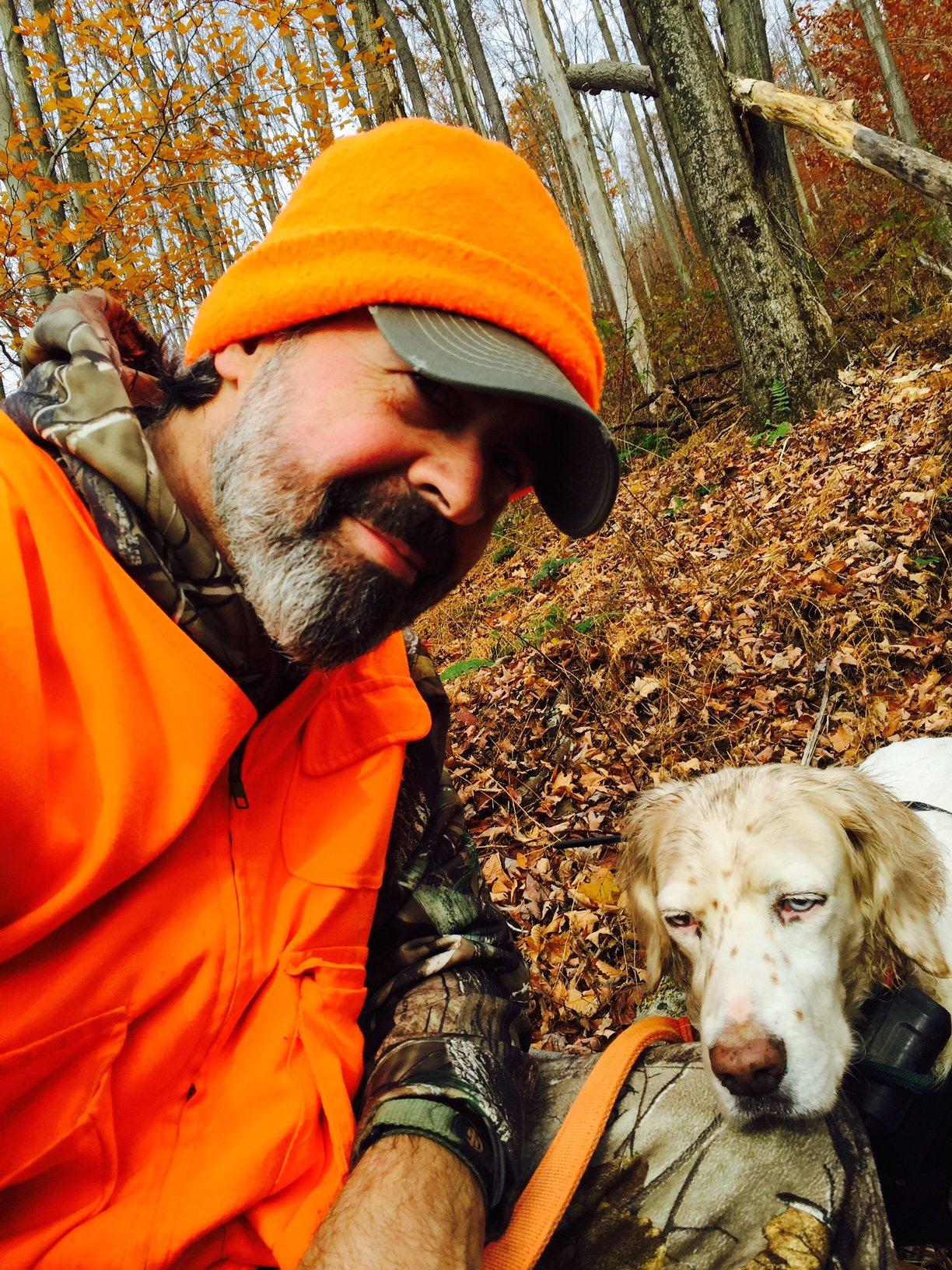 Near the scatter spot, we set up, removing our mandated fluorescent orange, and posting it nearby, slipping the dogs into their camouflage bags.
With turkeys scattered so well, it could be a long sit during the call-back session. We clucked, yelped and kee-keed to get something started.
And just around two hours after the first break, on a beautiful fall morning in the Pennsylvania mountains not far from where I first hunted autumn flocks, a turkey answered: the brood hen, assembly yelping, between us and the ridgetop.
Another turkey answered, also an adult hen.
As is typical, turkeys regrouped, but at a distance, no doubt looking for evidence of real bird movement.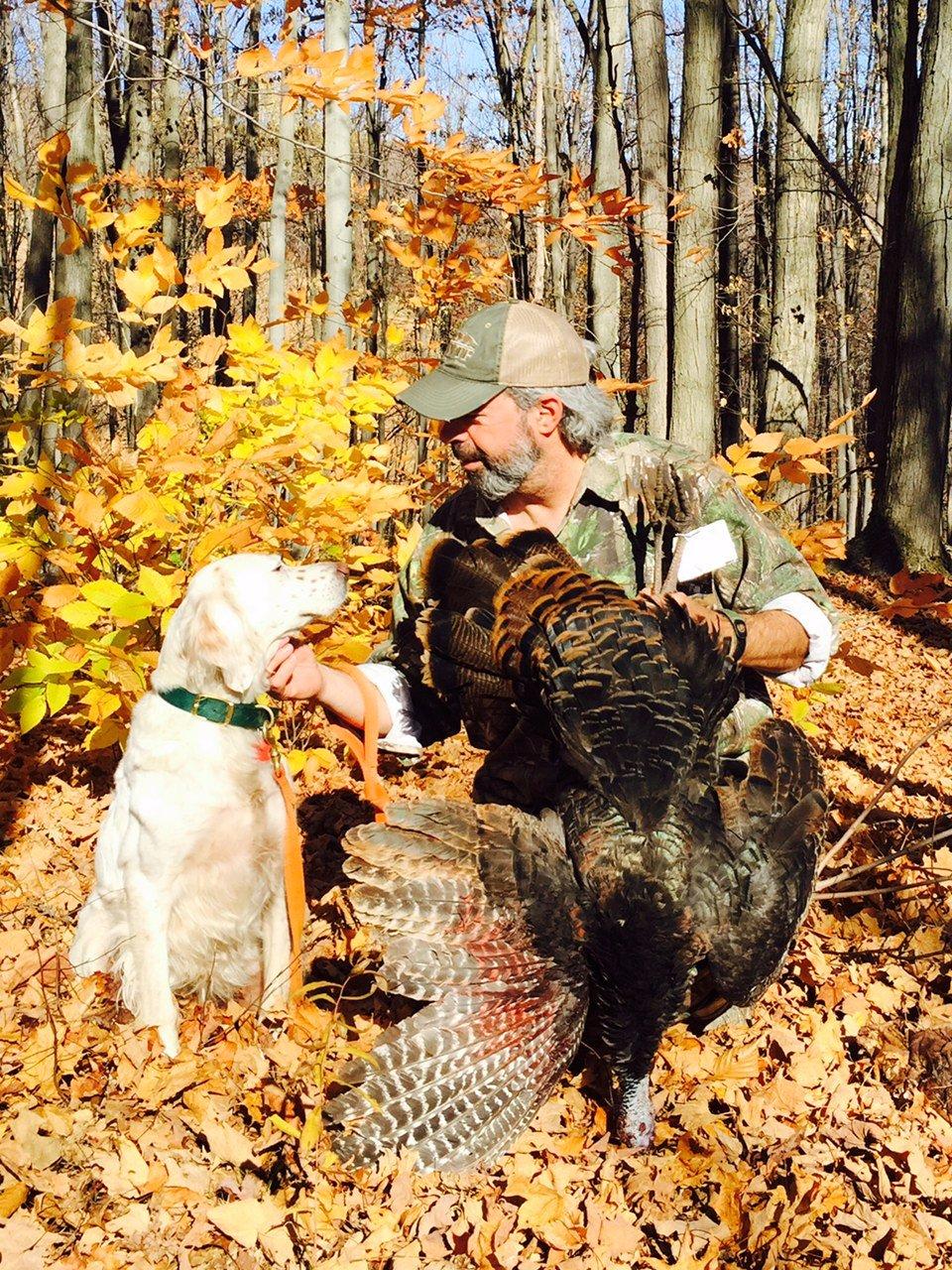 We waited, watched. And then a turkey ripped a gobble right near my buddy. Right after, wingbeats above us saw a turkey fly in and land 15 yards in front of me. It peered toward us. Basehore mouth-called a crisp kee-kee.
The bird studied our position, then took a step, obscured by a tree, wary. I picked out a V-notch opening hoping it would step there next. It did, looked, I shot, bird down.
As we recounted the hunt, I had to ask my bud: "That young gobbler was right on top of you, man. Did you see him? Could you have shot him?" Basehore grinned. "I told you today was about seeing you kill a turkey."
Now that's the definition of friendship, folks.
Steve Hickoff is Realtree's turkey hunting editor.