Hunting Tactics to Fill Your Spring Turkey Tag
Turkey hunting is all about tactics. The bird gobbles, and you have to make some decisions.
Is the bird still on the roost? Has the gobbler flown down? Are hens with the strutter? Is the turkey coming closer?
Check out our interactive Realtree flowchart for classic situations in the turkey woods, and video advice for how to react to each one. The goal? To help you fill your tag . . .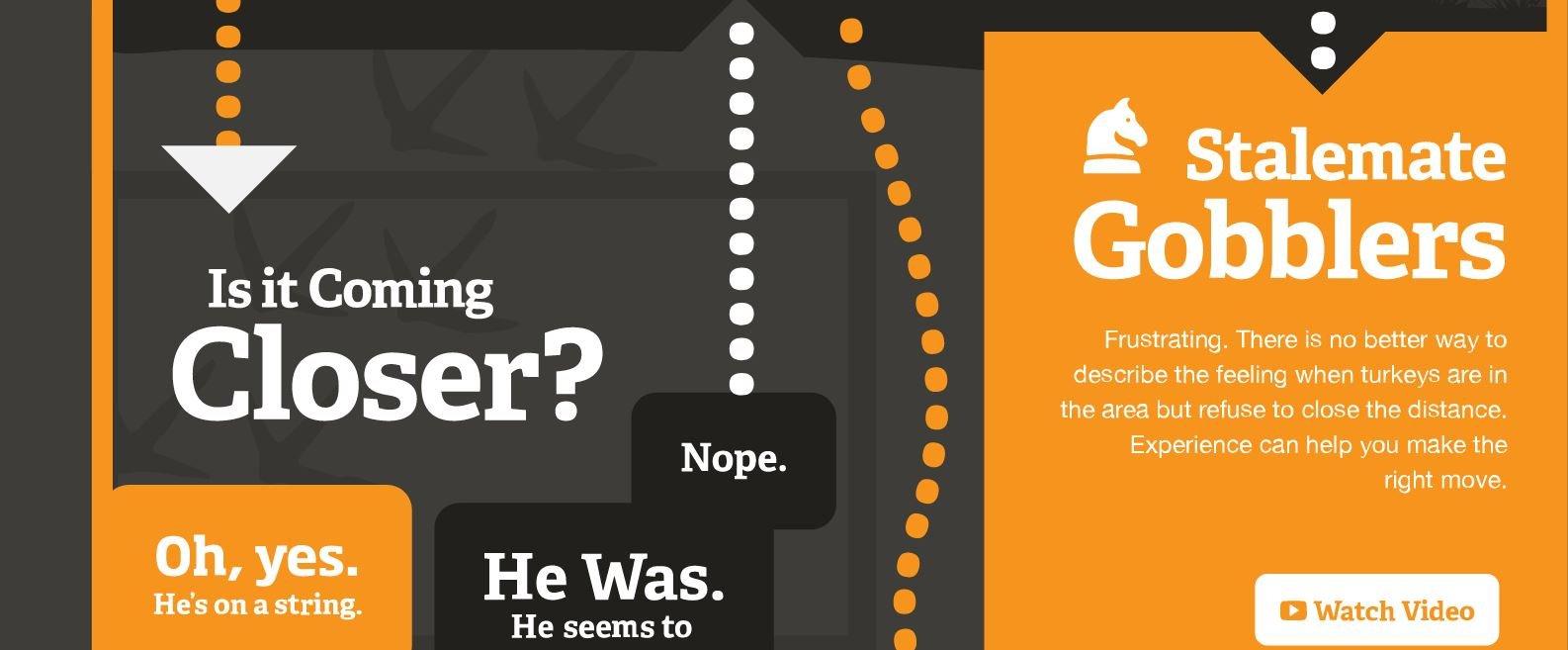 Good luck! Go here for more Realtree turkey hunting. Follow us on Facebook.