Turkey Hunting Books: Best of 2012
Turkey hunting books can teach and entertain — the best ones do both.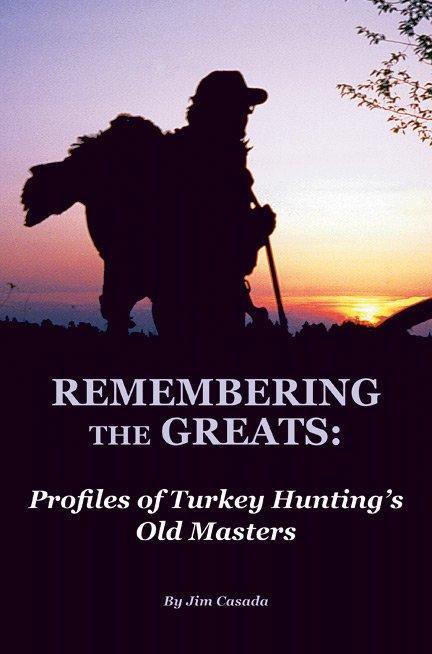 Remembering the Greats: Profiles of Turkey Hunting's Old Masters by Jim Casada chronicles the lives and contributions of 27 iconic figures who shaped and influenced the turkey hunting tradition. Casada's criteria for selecting these individuals of legendary status required that all be deceased, "a callmaker of considerable note or else a literary figure of some importance." The author has painstakingly gathered and detailed a wealth of material, including historical photo support. I've read the book several times: first in manuscript form and now in its final published first edition. It's a keeper.
A retired college professor (or "recovering academic" as Dr. Casada would joke), assiduous researcher, enthusiastic hunter, writer, editor and turkey book collector, the author fulfills a lifetime of effort here. It's our great benefit. In many ways this might be the most important turkey hunting book of our time. Go here for more information on ordering Remembering the Greats: Profiles of Turkey Hunting's Old Masters and to read a sample chapter.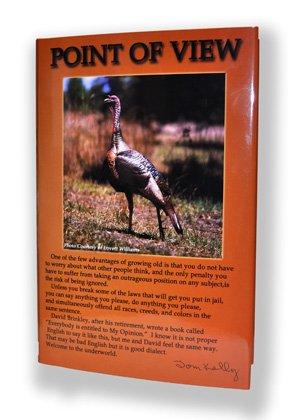 Mention the name Tom Kelly to any hardcore wild turkey enthusiast and the book Tenth Legion immediately springs to mind. First published forty years ago, a commemorative edition has just been released — same entertaining text, albeit with a different cover. A prolific author, Mr. Kelly (who incidentally has hunted turkeys since 1938) also published his latest book this year; it's simply titled Point of View and that it is. Readers of Kelly will agree his writing is as much about the people who hunt turkeys as the birds themselves, and this book is no different. Truth is, his entertaining digressions around the subject of turkey hunting are as interesting as full-choke accounts of the spring gobblers he's encountered in a lifetime of it. His latest book in fact still contains the sharp wit and cultural commentary readers have enjoyed all these years. The man is a living legend, at least to us turkey hunters. Details on ordering his latest book and the reprint of Tenth Legion can be found here at Tom Kelly, Inc.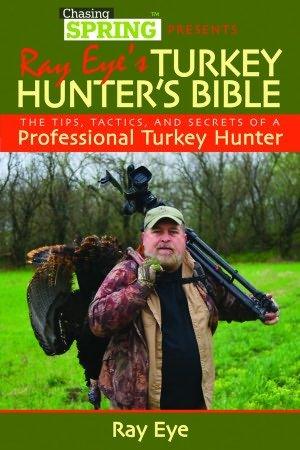 And speaking of living legends, Ray Eye's Turkey Hunter's Bible: The Tips, Tactics, and Secrets of a Professional Turkey Hunter was released this year.
The hardcover edition is part Missouri Ozarks history, part personal memoir and a lot of how-to teaching tactics born of decades of hunting wild turkeys, spring and fall. "Uncle Ray," as his industry friends call him, delivers a book as freewheeling and enthusiastic as the man himself.
If you've never enjoyed his turkey hunting seminars, or hunted with the man as some of us have, this title is the next best thing. Check out Ray Eye's website for more information on purchasing an inscribed copy or with Skyhorse Publishing.
Steve Hickoff is Realtree's Turkey Hunting Editor and Blogger.