Our annual roundup of population trends, management changes and public land availability
In the Southeast, as with some other regions of turkey country, flock populations are trending downward. Disease, habitat challenges, management variables and predator influences are all factors, including sadly, poaching. That said, there are some bright spots.
Want to know where to go in the Southeast, get some insider intel along the way, plus details on the current state populations of turkeys and last season's spring kill? Sure you do. Get your read on with our Turkey Hunting Nation updates for the dozen southeastern states, including available public lands.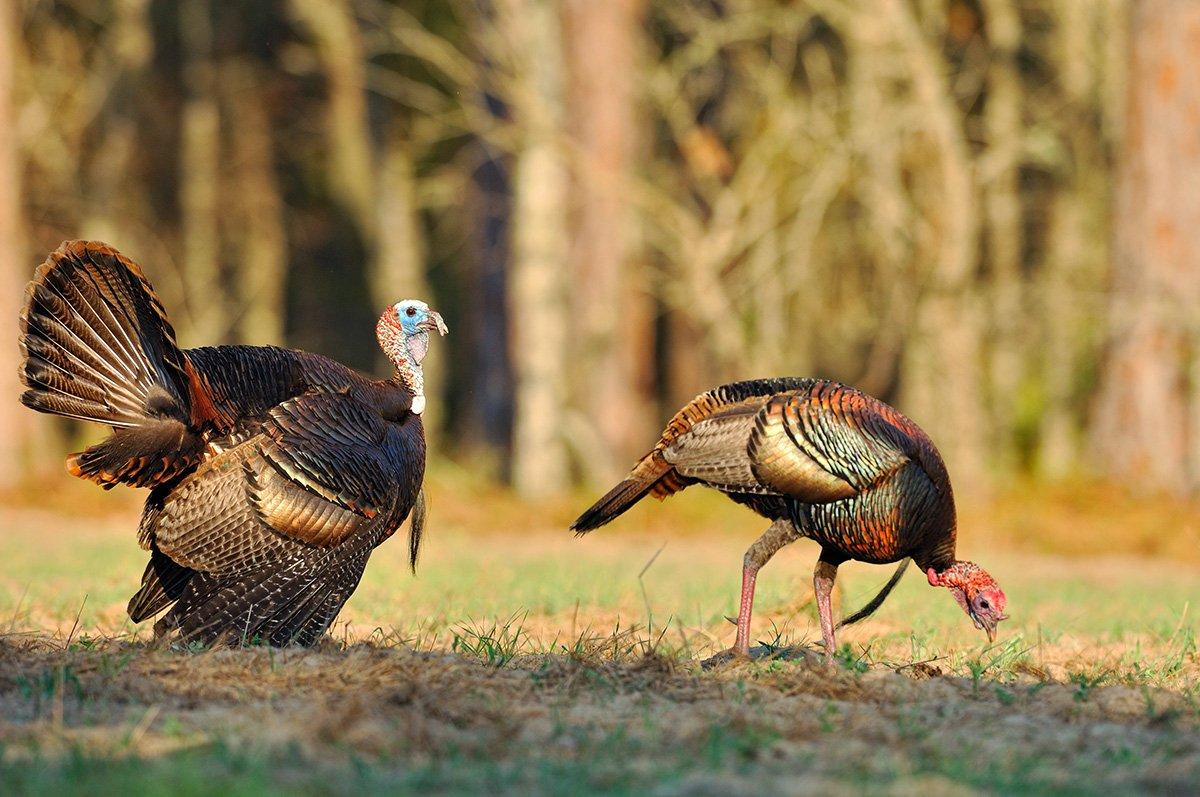 Florida
Got a strong desire to hunt Osceola spring gobblers? Florida is your only option. A reputable outfitter will put you on birds they've worked hard to gain access to, often on leased agricultural land. Public ground is available and holds turkeys, too, but it's hard hunted. That said, enterprising gobbler chasers find a way.
More here: Florida Turkey Hunting Nation
Georgia
One aspect of Georgia turkey hunting worth noting is the variety of habitats. From sprawling flatland pinewoods to red-clay farm country, classic Southern swamps and big-woods/Appalachian-style mountain hunting in the North, Georgia is a mosaic of good turkey spots.
More here: Georgia Turkey Hunting Nation
Alabama
Alabama has historically led the nation in turkey populations, though ballpark estimates have declined in recent years, prompting a call for regulation changes. That said, about 76% of the state (22.7 million acres in all) is timbered, providing endless habitat for the wild turkey.
More here: Alabama Turkey Hunting Nation
Mississippi
According to the Department of Wildlife, Fisheries & Parks, the Mississippi Wildlife Management Area system includes 55 areas encompassing over a thousand square miles. There's plenty of room to turkey hunt this traditional southeastern state.
More here: Mississippi Turkey Hunting Nation
Louisiana
The Louisiana Department of Wildlife & Fisheries maintains more than 1.6 million acres of Louisiana's land and waterways as wildlife management areas, refuges, and conservation areas.
More here: Louisiana Turkey Hunting Nation
Arkansas
Arkansas offers more than 3 million public acres, with 650,000 overseen by the Arkansas Game and Fish Commission.
More here: Arkansas Turkey Hunting Nation
Tennessee
Wildlife Management Areas are good places to start. Low-lying river bottoms are found throughout western Tennessee. Central Tennessee is full of crop fields, cattle pastures and rolling hills. East Tennessee is mountain country.
More here: Tennessee Turkey Hunting Nation
Kentucky
Though 95% of the state is privately owned, there are some good Wildlife Management Areas and public spots where you can turkey hunt, including Land Between the Lakes in the west and Daniel Boone National Forest in the east.
More here: Kentucky Turkey Hunting Nation
South Carolina
If you're willing to hike a little, you can find seclusion in the state's 630,000 acres of Wildlife Management Areas.
More here: South Carolina Turkey Hunting Nation
North Carolina
From swamps and coastal lowlands to farm country, rolling hills and full-scale Appalachian ridges and mountains, North Carolina has a range of diverse turkey habitat. The state's extensive network of Game Lands - more than 2 million acres in all - is open to public hunting.
More here: North Carolina Turkey Hunting Nation
Virginia
Some 2 million acres of public land are available, making it a top state for Easterns. The George Washington and Jefferson National Forest in central Virginia covers more than 1.7 million acres of hunting opportunity.
More here: Virginia Turkey Hunting Nation
West Virginia
West Virginia does have good public land opportunity with 500,000 state-owned acres and another million under U.S. Forest Service supervision. They call it "The Mountain State" for a reason. It's not flat, so keep this in mind if you're a visiting turkey hunter.
More here: West Virginia Turkey Hunting Nation
What makes Realtree.com the best online resource for turkey hunters? See for yourself. We cover all things turkey right here.