Win a Turkey Vest (And Maybe More)
Want a chance to win a Blacks Creek Turkey Tuxedo - Vest Pack/Combo ($149.99 value)? Sure you do. Like contest giveaways? We do too. And it's not the only ongoing contest we've posted here. On those other two, stay tuned.
THE RULES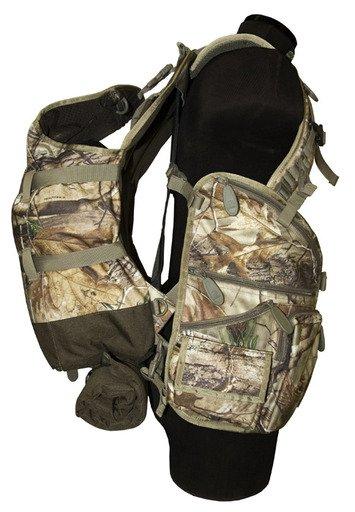 Here's how to enter our Realtree Turkey Blog contest in honor of National Hunting and Fishing Day. Some of us will be scouting and/or hunting for wild turkeys where the seasons have opened. That's not required to enter our contest though. Just tell us your plans to celebrate the day. It's simple. Answer the following question in the comments section below this blog post (only one entry per contestant please). And the question is . . .
How will you celebrate National Hunting and Fishing Day on Saturday, September 22?
After you've made your post, please submit your email address (and the cut-and-pasted text post for identification purposes) to: [email protected] with the message heading Realtree Turkey Blog Contest. (I know it's some work, but we're giving away a pretty cool turkey vest!)
Entries for this contest are due by Friday, September 21 — the day before the National Hunting and Fishing Day celebration. You must enter your post on this Realtree Turkey Blog to qualify.
WIN OTHER STUFF
As for the other contests, check out the Camp Chef giveaway on their Facebook page to try and win even more cool prizes. According to our Camp Chef insider Matt Always Welcome in Turkey Camp Anderson: Facebook users will receive an email confirmation after they have entered the giveaway — assuming they entered their email addresses correctly or it's not block by spam filters on their end. And there's even more. Yamaha (a Realtree licensee) is involved in this three-way contest too. Check out Yamaha Outdoors on Facebook.
Win or not, enjoy National Hunting and Fishing Day.
Steve Hickoff is the Realtree Turkey Hunting Editor and Blogger.