Grab your turkey dog and plan an epic road trip where you can scatter fall flocks to your heart's content
This title bout involved three guys, a turkey dog, and a gang of fall longbeards. A friend had the birds, which he'd seen while bowhunting. I had the dog. Our other buddy had the tag to fill. Deep in the Vermont woods, my white renegade English setter cast back and forth.
Then suddenly we heard alarm putting, a welcome sound now, and heavy wingbeats in the air. The gobblers were scattered. Game on.
Maybe 20 minutes later, the first turkey returned to the flush site and the sound of our calling. After seeing no live birds where it heard calls, it skirted the setup and moved on. Done? Hardly. The second fall tom appeared maybe 10 minutes after that, footsteps crunching leaves, beard flopping as it minced steps in. This one lingered. Several clucks and a steady, rising fighting purr came from our well-hidden setup.
At that, the autumn gobbler began to stalk the sound, as hunch-shouldered as Dracula. That once brick-red head turned red, white, and fighting blue. In it came, stopped, clucked.
That's when my buddy shot it. Don't ever tell me fall turkey hunting isn't as fun or sporting as spring.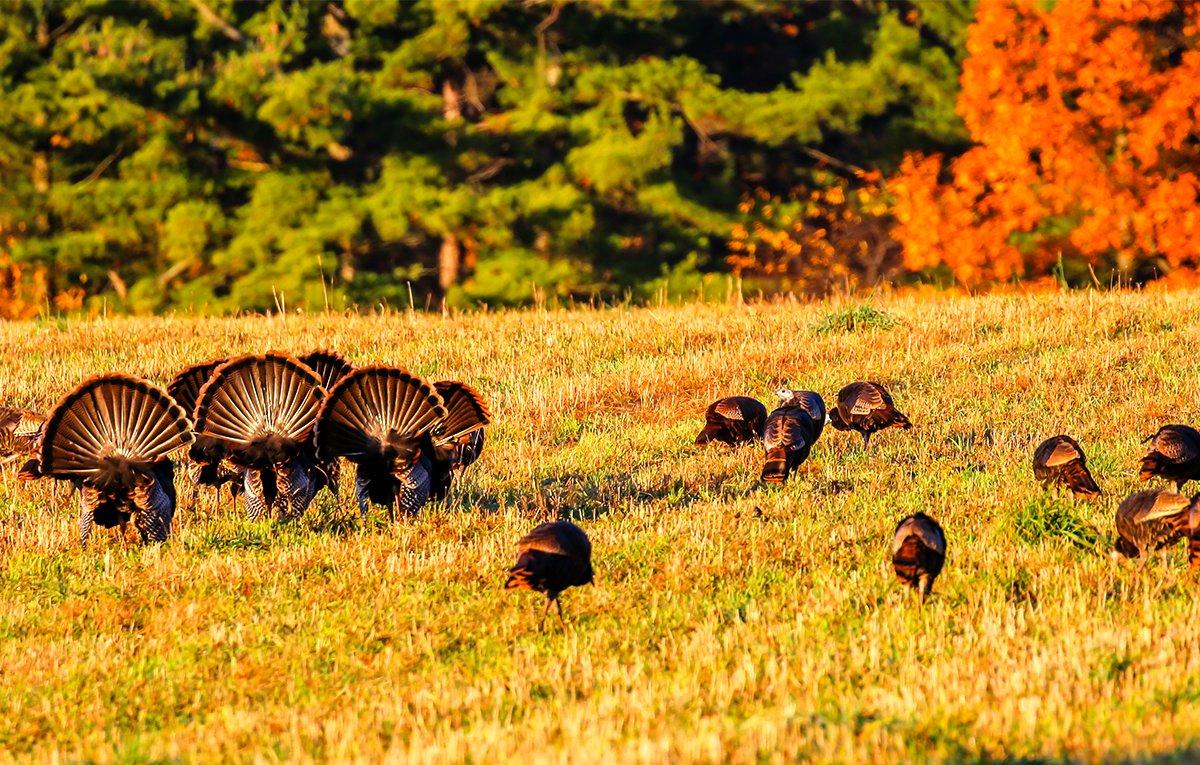 You're Gonna Need to Cover Ground
Gas, check. Gear, check. Turkey dog, check.
A perfect road-warrior fall turkey run should entail plans to cover ground in multiple states. This includes habitats consistently holding birds, along with what you can drum up visiting a farmer on his tractor.
And often the dog helps, if only because most folks — farmers included — warm to canines. Just don't let that sweet little girl chase my cows.
Anticipation for fall turkey hunts is the fuel in my tank to hit the road every fall. My wheelhouse states are Maine (my home base), New Hampshire, Vermont, New York, and Pennsylvania (my native state).
All are road trips, east to west, strategically based around open seasons. Maine's starts in late September. That first taste is always special. New Hampshire, Vermont, and New York fall turkey gun seasons are all in October. And perfectly placed, Pennsylvania's runs into early November. But there are other good road trip options outside the Northeast, too.
The Northeastern Loop
A gray-bearded guy in Realtree camo bibs with a turkey gun instead of a side-by-side double. A bird dog wearing a blaze-orange vest and a GPS tracking collar but looking for turkey flocks instead of grouse and woodcock. It can be a bit of a head-scratcher for some observers here in the Northeast.
So, you try to scare gobblers and hens before you try and call them back?
Yep.
Still, fall turkey hunting is a tradition here. While roughly 94% of Maine's forested land is private, access is often granted if you ask permission. New Hampshire, Vermont, and New York all have good wildlife management areas (WMAs). Vermont's Green Mountains are a favorite, running 250 miles north to south. Ridges there remind me of north-central PA where I grew up and first turkey hunted. State game lands in Pennsylvania total nearly 1.5 million acres.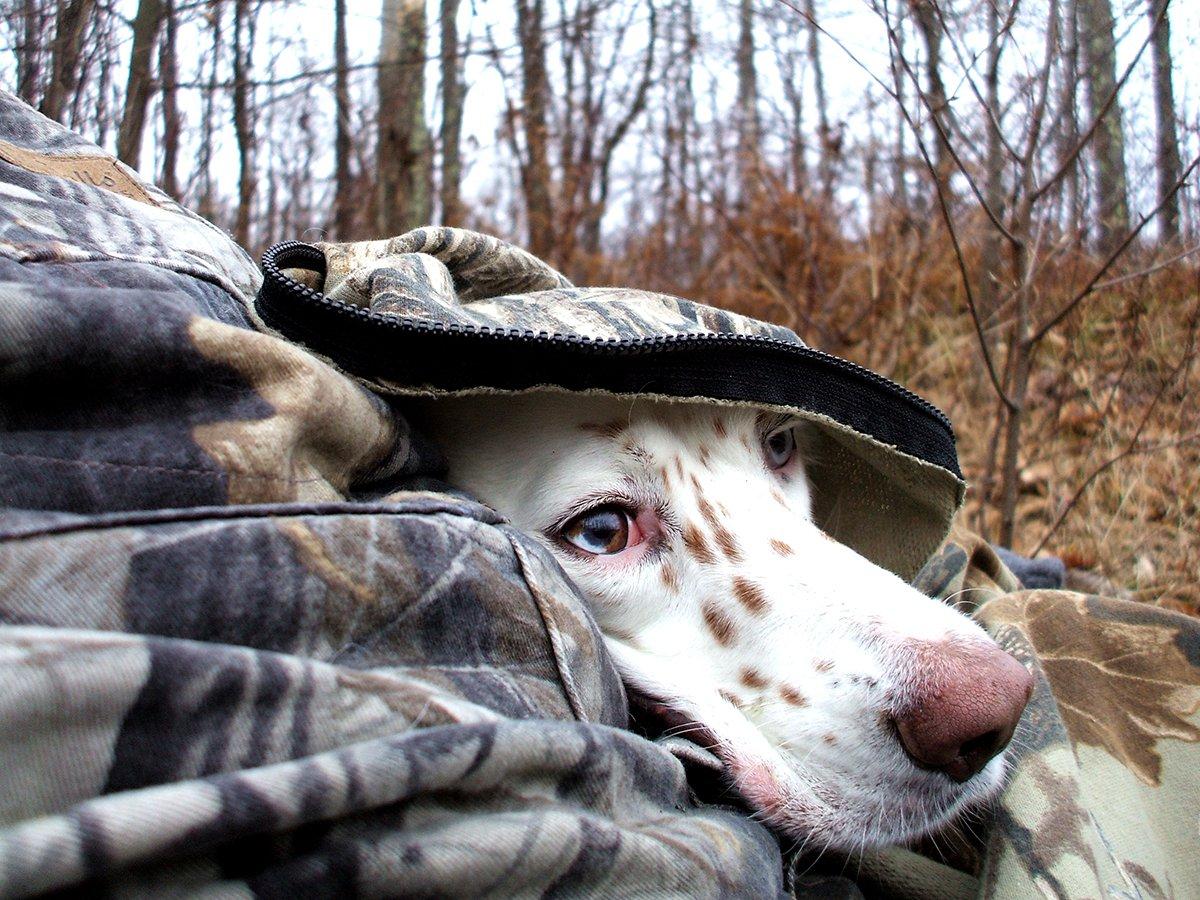 All five states permit fall turkey hunting with a dog. And I've run my turkey-crazed English setters on autumn flocks in all five states over the many years (dogging fall turkeys is legal in nearly 30 states now, up from just 11 back in the faraway early 1990s).
Ideally a turkey dog should cast ahead, check back to your position, and find flocks. When it locates birds — either by foot, airborne or ground scent, visual contact or all of these — the dog should run at the turkeys, bark to declare the flock's position, then chase lingering singles into the air, ideally in different directions.
After the scatter, the dog should consent to blind time as you try to call separated birds back.
If you love dogs, as many of us practitioners do, and fall turkeys, this traditional hunting tactic is hard to beat. Covering ground on a road trip with your canine companion is addictive. Scattering turkeys and trying to call birds back into range adds to it.
(Sit Still: Fanatic Outdoors Low Down Hunting Seat in Realtree EDGE Camo)
Planning Ahead
Some other best-bet regions for chasing autumn flocks — states in striking distance of one or two more — follow here. Turkey dogging, obviously my favorite tactic for finding and scattering autumn flocks to gain a tactical calling advantage, is legal in all as well, but you don't have to hunt with a dog. Fall turkey hunting is a pleasure all in itself, even if you're flying solo.
Stake a pop-up blind where you've seen birds bugging fields. Walk high ridges and cold call to strike up roaming autumn gobbler gangs. It's all good.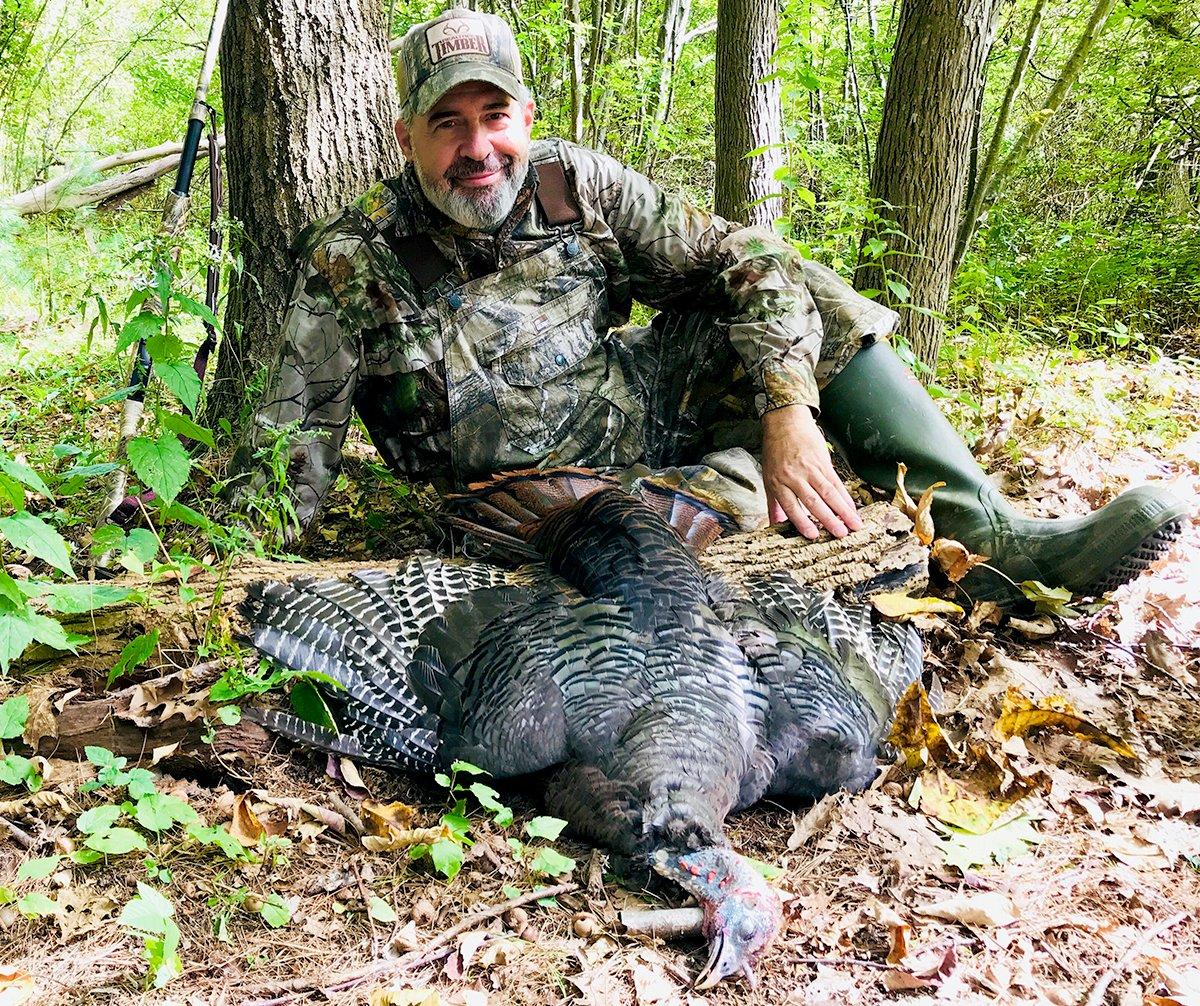 Ohio/Michigan
Ohio has some excellent public hunting, with more than 651,000 available acres. Big tracts of ground, like the Wayne National Forest (200,000-plus acres) in southern Ohio, allow hunters to truly get off the beaten path and away from the crowds. Smaller tracts, such as the Grand River Wildlife Area (7,400 acres) in Ashtabula County, are also worth a try.
Michigan offers 7.4 million acres of forest land open to public hunting. The bulk of those acres are in the northern Lower Peninsula as well as the Upper Peninsula.
West Virginia/Virginia
West Virginia holds good public-land opportunities with 500,000 state-owned acres and another million under U.S. Forest Service supervision. Virginia's George Washington and Jefferson National Forest covers more than 1.7 million acres of hunting opportunities.
A perfect road-warrior fall turkey run should entail plans to cover ground in multiple states. This includes habitats consistently holding birds, along with what you can drum up visiting a farmer on his tractor.
Wisconsin/Iowa
One downside to Wisconsin is limited public-land opportunities. Most are in the north, where turkeys are more spread out. Still, sources suggest many landowners will let you hunt their turkeys; just don't ask about their deer. In Iowa, nonresidents aren't eligible for fall turkey hunting licenses, but there are roughly 356,000 acres of possibility for those who call the state home — the Loess Hills (11,000 acres, four units) along the Missouri River, say, or Shimek State Forest (9,000 acres) in southeast Iowa.
Nebraska/Kansas
Nebraska is mostly private, but there is good public land to be found. Head west to the Pine Ridge complex, where you can hunt Merriam's turkeys in the Nebraska National Forest and numerous WMAs. Kansas is as great a place as ever for knocking on doors and getting access. Much like in Nebraska to the north, farmers here aren't enamored with seed-eating turkeys. Kansas' Walk-in Hunting Areas program provides private lands.
A total of 42 states list fall turkey hunting opportunities (as opposed to 49 in the spring, minus Alaska). Get out there on the road and mix it up.
(Season Dates for Each State Follow Here: Realtree's Turkey Hunting Nation)
You're on the Road Again
Are you a serious fall turkey hunter? Do you live in or near a state that permits it and offers seasons? Chances are you do. It might even be possible for you to hunt several of the state fall turkey road trips I've listed here.
You might travel the roads alone, meeting like-minded buddies along the way. Carve out enough time to do it right. Riding those many miles with your dog makes it that much better. For turkey hunters of the so-called two-season kind like me and some of my friends, there's no better place to be as the hardwoods blush red, yellow, and gold.
What makes Realtree.com the best online resource for turkey hunters? See for yourself. We cover all things turkey right here.