Patterning the quiet toms is key to hunter success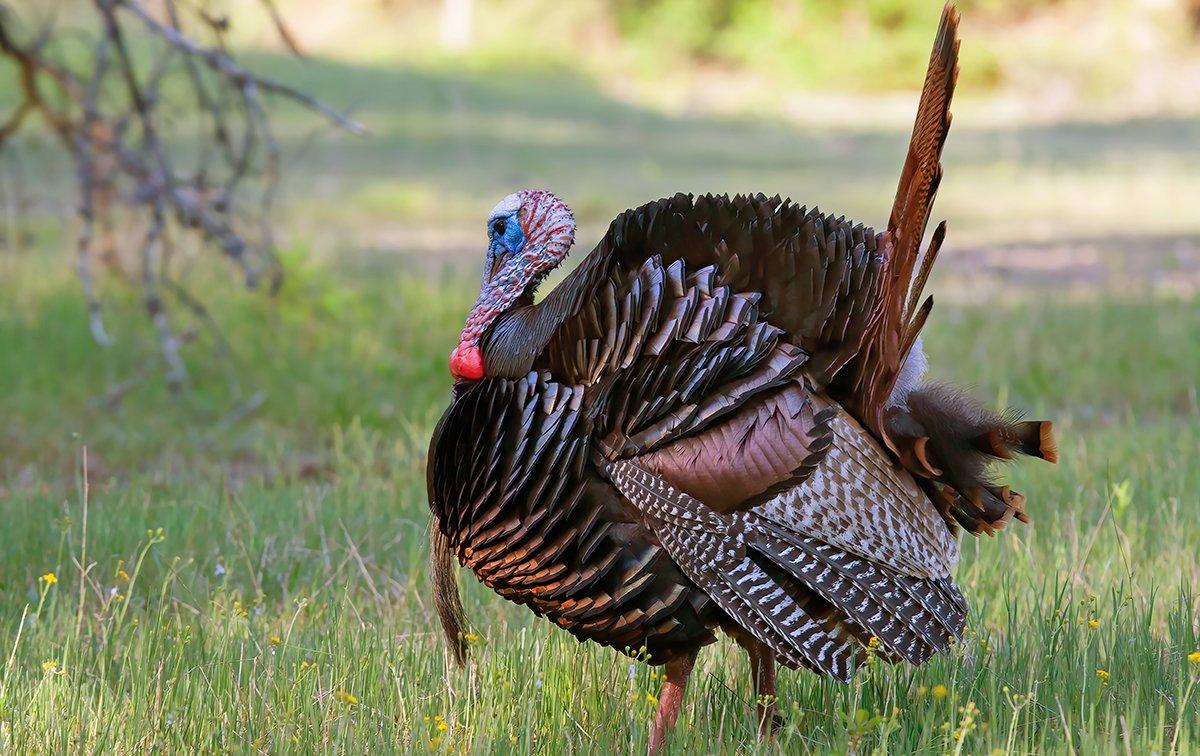 After what seemed like a long winter, turkey season has finally arrived in some parts of the South. Hunters in Mississippi and Florida have hit the ground running in search of longbeards, but many of them are encountering henned-up, silent birds.
Realtree's funny man, Michael Pitts, headed to South Florida for opening season, which began March 4 in the South Zone and March 18 in the North Zone. He said it was unseasonably hot and the mosquitos and gnats were horrible, making a Thermacell a must. On the first day of the hunt, he and his buddies heard some birds on the roost, but then they got quiet. A gobbler eventually entered the field they were hunting, but ended up wandering off with a group of hens.
"Once we got eyes on him, he was with three hens and we knew our only option was to try and get ahead of them and try to work them from another direction. After watching them for a bit and trying to figure out which way they were going, we circled around and set up in front of them. By this time, nothing was gobbling and the heat was starting to bear down. With the woods quiet and us frustrated, we let him win this battle," Pitts said.
He said the second day started much like the first, but one tom was gobbling fairly well. They moved into position to get a good shot at the bird, but eight jakes showed up and ruined the plan. The birds ended up chasing each other around and eventually drifted out of sight. They hunted the rest of the day without any luck.
"Turkey hunting can be very frustrating at times. I feel like we had gobblers committed both mornings, but when you throw in the other elements, such as the hens and jakes, they can get distracted and change their path very easily," Pitts said.
Hunt Club and Spring Thunder Host Phillip Culpepper started the season off in South Florida as well and had a bit more luck, although the gobbling was very, very slow because the toms were henned up.
We managed to get one bird down, but it was after watching him the night before and pretty much getting where we had an idea he wanted to go with his hens, Culpepper said.
After their Florida hunt, Culpepper and his buddies headed to Mississippi a day before the March 15 opener to do a bit of scouting.
We heard a few gobbles on our scouting day, but more importantly, we heard the hens that luckily were vocal enough to let us know where they were roosted. Opening morning was a cold 27 degrees and not a gobble on the limb. Once the sun rose, the turkeys started to talk a little bit. We got lucky and got two birds before 11 a.m. at different setups.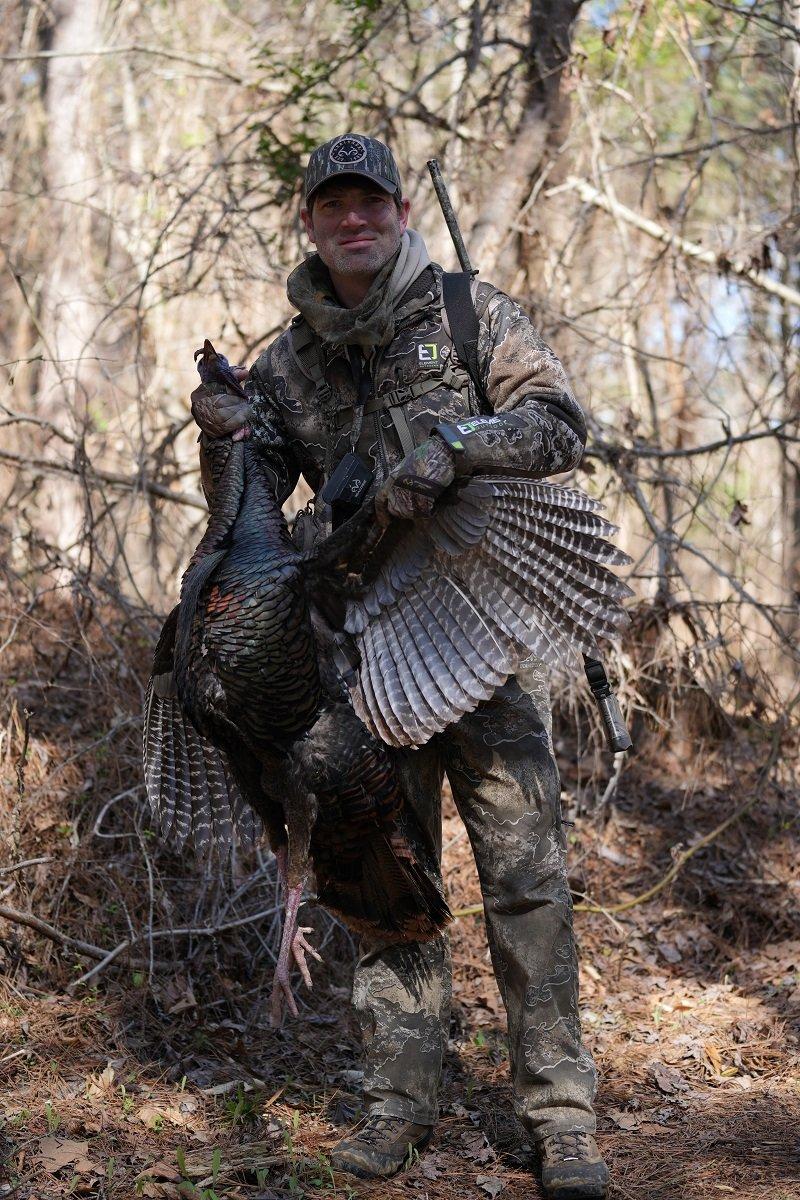 Culpepper said he's been hunting hard with a group of friends since then and they have been getting whooped. He said the henned-up toms are gobbling very little, so they are making every gobble count when it comes to moving into position.
A couple of longbeards beat us this morning, but if they do what they did yesterday evening, we have an idea of what they'll do tonight as they go to roost. Hopefully we'll end the week here with a bang. This time of year, it is very critical to pay attention to what the turkeys are naturally doing so that you can use it against them when it's time to get into position.
South Carolina is next in the lineup with its opening day scheduled for March. 22. Alabama's season doesn't open until March 25, but wildlife photographer Tes Jolly is getting an up-close view of the turkey action on her farm in East Central Alabama as she photographs them from her various blind setups.
She said the water oaks produced a heavy acorn crop this year, so the birds are still feeding in the timber. They are also using the winter grasses and clover plots, and on several mornings, some birds delayed flydown to feed on new tree buds.
(Don't Miss: The Fine Art of Working a Turkey)
Gobbling on the roost has been good, even on some rainy, wet mornings. Gobbling on the ground has been consistently good too, mostly early as the hens have been very vocal on the roost and after flydown. I observed some breeding last week as well, she said.
Jolly observed three longbeards with a group of seven hens and three tagalong jakes throughout the week. Two other longbeards and a single one have been hanging out nearby but are chased away by the dominant toms when spotted.
Hunters in Texas, Kentucky, Louisiana, Georgia, Tennessee, and North Carolina all have to wait until the first week of April or later before they can chase longbeards. Hopefully they'll encounter more gobbling and fewer henned-up birds when they're finally able to hit the woods. But if they are silent, it's best to do as Culpepper suggested and use their daily routines against them.