Are You Part of the Club?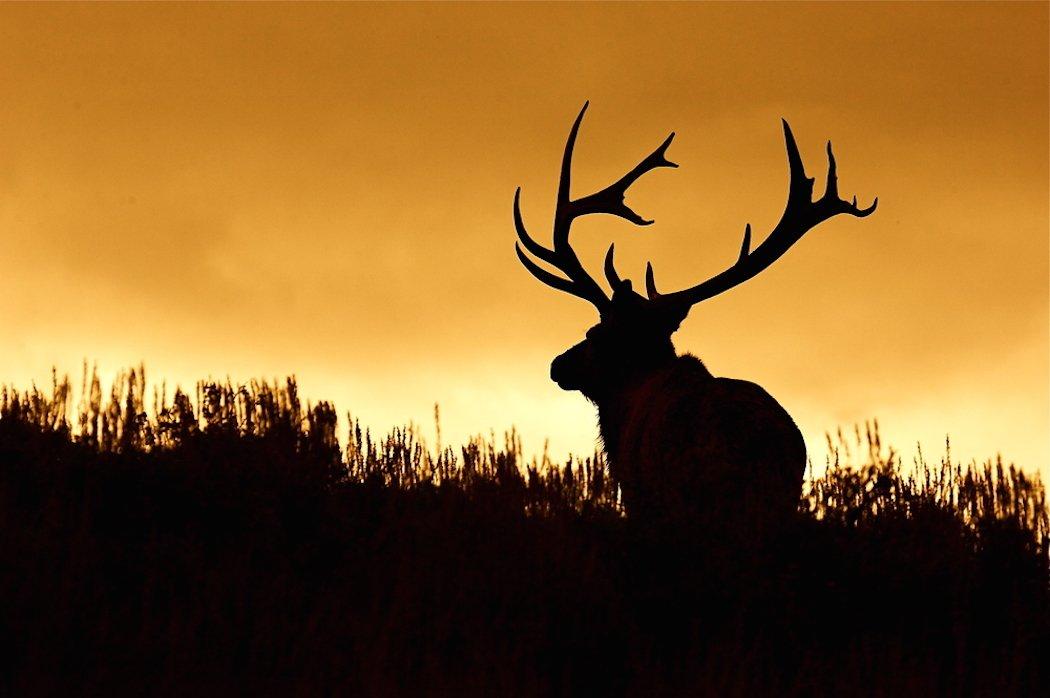 The thought of yet another missed opportunity the previous evening boiled through my mind as I pounded my way up the trail in the black, early morning hours.
Was I being too conservative? I relentlessly asked myself as I made the 2-mile hike back to a secluded drainage. Or, should I have tried to thread the needle, so to speak, and force my arrow through the 6 inches of thin alpine air that filled the space between the two aspens? I was only 35 yards out, and I had made that shot a hundred times at the range. But when it counted the most I choked and let the bull slip through my fingers. It wouldn't have been so bad if it was early in the season, but I had only two days before the fat lady was about to spit out the final bugle. I wanted to leave the woods with a rack on my back.
As I settled into a cluster of young firs under the cover of darkness, a lone bugle floated through the air causing my spine to shiver. I had killed an elk in this spot just two seasons earlier, and considered it to be a go-to spot this late in the season. Shortly after the eastern horizon showed signs of life, the sound of a snapped branch caused me to tighten my grip on my Hoyt bow. Scanning the dark pine, I strained to hear more confirmation; but instead, I caught tan hide moving through the screen of trees. In a second, a heavy 5x5 bull eased into view. Although his symmetrical rack was not a back-scratcher and would not get into the record books, he still made my heart skip a beat or two.
Don't Miss: 7 Elk Hunting Tips from Real-Life Elk Hunters
Not having much time, I scanned ahead of the bull in an attempt to pick an opening he would pass through, and as I did, I clipped my release to the string. Pressing my bow into service as he passed behind a tree, I settled on the opening I felt he would enter. Like it was meant to be, he framed himself between the trunks of two pines and a soft cow call brought him to a stop. Burying my second pin into his chest, it didn't take long for my Carbon Express arrow to bust through both lungs with an echoing thump.
It's been said that 20 percent of elk hunters kill 80 percent of the elk, and if you've spent any time in the woods chasing this king of the West, you know that is true. The rugged country they call home seems to swallow their bulky, 800-pound frame before your eyes. And every year it seems the same small groups of hunters are the ones who consistently find them. Sure, a few lucky hunters come away with a bull now and then, and you even hear enviable stories of that first-time hunter killing a bull of a lifetime, but for the most part, the majority of elk hunters head home with an un-punched tag in their pocket.
Throughout the years, I've met a few who are members of this elite 20 Percent Club. These tough, public land do-it-yourselfers put it all on the line every season and usually head back to their trucks at the end of the day with a smile slapped across their faces and packs full of protein. In recent years, I've wanted to be a 20 percenter, and even thought I was one once, but not when I met these guys. These elkoholics eat, sleep and breathe elk and the country where they live. They spend the whole year planning their next trip to the elk woods.
Don't Miss: 10 Elk Hunting Tips from the RMEF
Idaho resident Corey Jacobsen has many bulls with his biggest being a Grand Canyon State gagger that stretched the tape a whopping 390 inches. This self-described elk addict is the founder of www.Elk101.com, a spectacular website totally devoted to elk and elk hunting. If you want to hunt public-land bulls, it's a good idea to bookmark his website.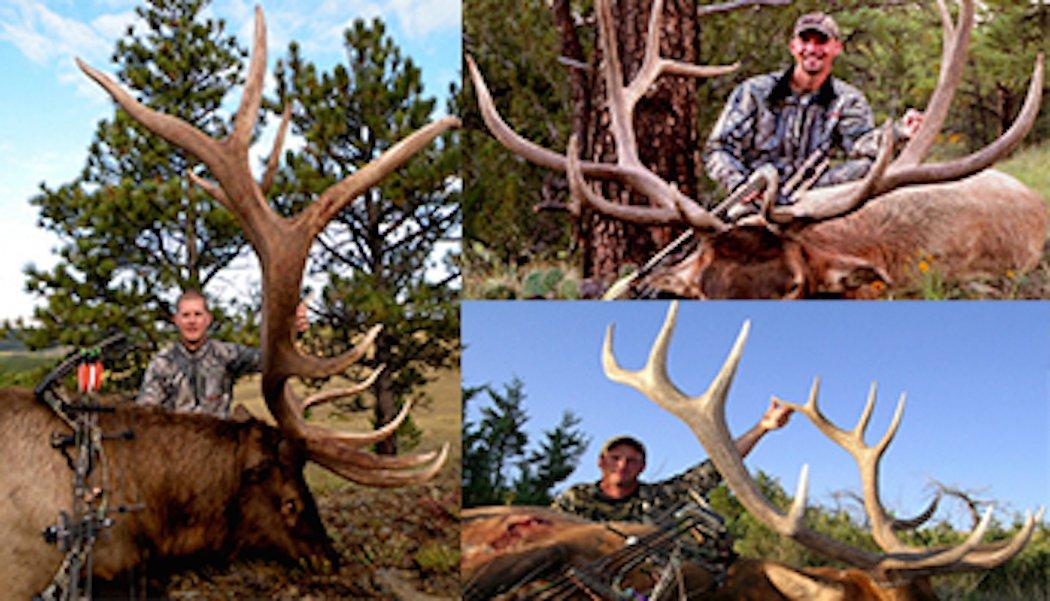 Jacobsen was more than willing to share many aspects of public-land elk hunting, but he insisted consistent elk success begins well before opening day, or even before you apply for a tag. This do-it-yourself backpack hunter says being in top physical conditioning is really where it begins.
It doesn't matter how good a caller you are or how well you shoot your bow; if you can't get to where the elk are or be able to hustle to get in front of a moving herd at 10,000 feet above sea level, then you might as well stay home, he said.
Although there are many ways to train for your elk hunts, Jacobsen prefers doing it where the rubber meets the road, literally. This triathlete spends countless hours throughout the year preparing for swim/run/bike events and feels this type of training is an excellent way to get ready for the elk woods. In fact, when I contacted him recently, he had just completed back-to-back triathlons.
Scouting is another element to being a member of the elk club. Although it's hard to beat boots-on-the-ground scouting, Jacobsen has taken his scouting to the next level by utilizing the aerial abilities of Google Earth. This cyber tool allows him to see exactly what the country has to offer before he gets there and to find those key killing spots like timbered, north-facing slopes, saddles and benches, as well as meadows and other feeding areas where elk tend to hang out. When it comes down to it, being where the elk like to be will surely help fill your tag.
Don't Miss: 3 Weird Elk Hunting Tactics That Work
Montanan Brendon Burns is another member of the 20 percent club, and although he agrees with the importance of scouting, much of his scouting time is done after the curtain falls. Burns knows big elk. This 31-year-old has killed numerous bulls measuring over 360 inches, including a non-typical 410 3/8-inch brute. Not only does he spend countless hours behind the glass before and during the season looking for a particular bull worthy of his arrow, he feels post-hunt scouting can be the most effective way to locate bulls for the following season. Not long after he has packed his bull to the truck, he's back in the woods looking for the bull he wants to chase the following year. A bull may travel five, 10 or 15 miles from their summer range by the time the rut hits, he says, so I like to find bulls where they're going to be during the hunting season. Since bulls tend to rut in the same general area year after year, he has a good handle on where the bull he wants to tag next fall will be.
Burns says another key to his success is to hunt areas that are often overlooked by hunters. These unorthodox, non-traditional areas typically have lower elk densities, but also tend to have bigger bulls. These areas might be smaller tracts of public ground at lower elevations that hunters drive right past when heading to the hills, or public areas close to agricultural regions. It's his belief that these bulls have an easier life as far as hunting pressure and wintering difficulties go, and that adds to the size of their racks.
Lastly, club member Jason Tounsley of Montana stresses that having the right mindset when heading to the elk woods puts the odds in your favor. This 36-year-old hunter has bagged a dozen or more public-land bulls measuring up to 335 Pope and Young inches. He says going into the woods with the full intention of coming home with an elk, regardless of the difficultly, is a major hump most hunters fail to overcome. Elk hunting is tough, and having a tough mental attitude going into and throughout the hunt is usually rewarded with a punched tag.
Tounsley also added that 20 Percent Club members think logically when in the woods. Mistakes need to be few and far between, and although this elite group of hunters still makes them, they learn from them and change their behavior, which usually ends with a released arrow. When it comes down to it, you may only have one chance during a typical elk hunt to seal the deal. Not making the same mistakes year after year will put the odds in your favor.
Don't Miss: How to Elk Hunt on a Budget
Editor's Note: This was originally published on October 9, 2009.
Are you a big game hunter wanting to learn how to accomplish your goals? Check out our stories, videos and hard-hitting how-to's on big game hunting.