Real-Life Blue-Collar Bull Elk Hunts Done Right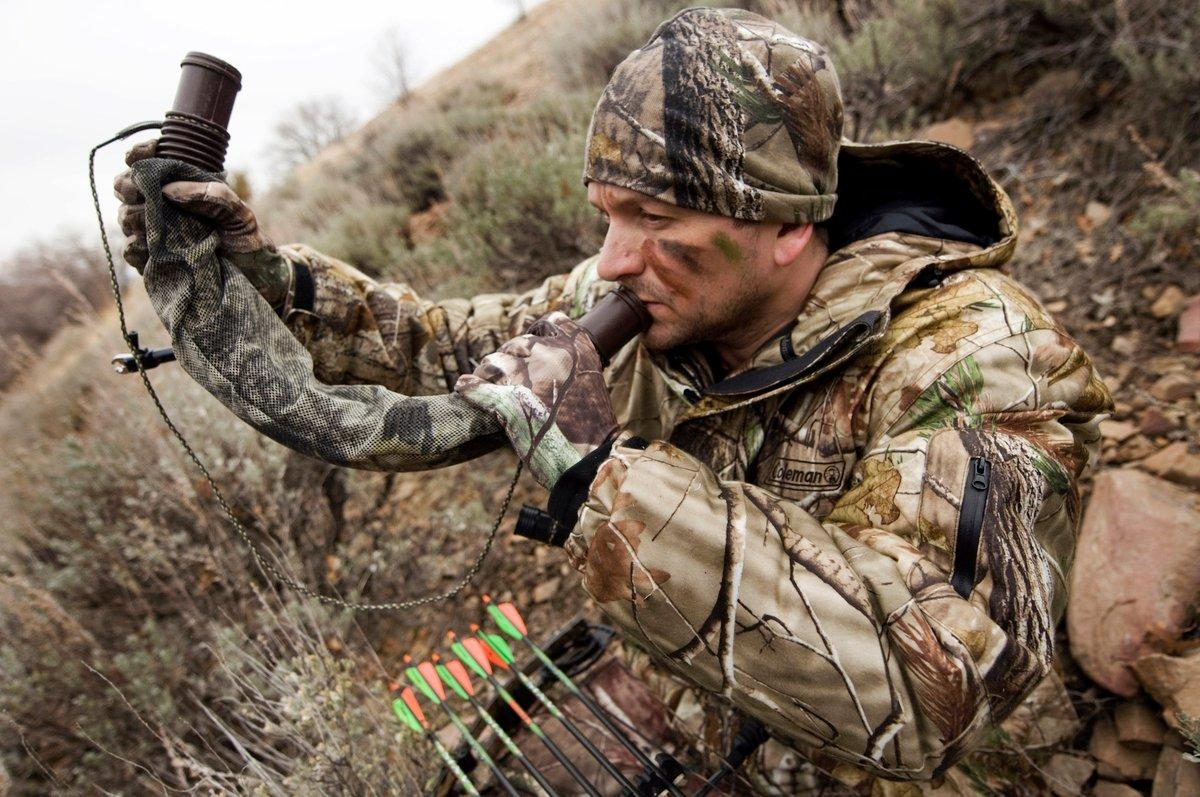 The elk hunt of a lifetime doesn't require a guide or prime private ground. In fact, some of the best elk hunting out there is on public land
It was the last morning of a week-long elk hunt on public ground. I already had a miss and a blown stalk behind me. My legs were shaky. My muscles ached. My back was stiff. But I still had a day left.
With a mile to go before I got to my predetermined morning hangout, the whistle of a bugling bull cut through the darkness, stopping me in my tracks.
Gear Review: Bear Kuma Compound Bow in Realtree EDGE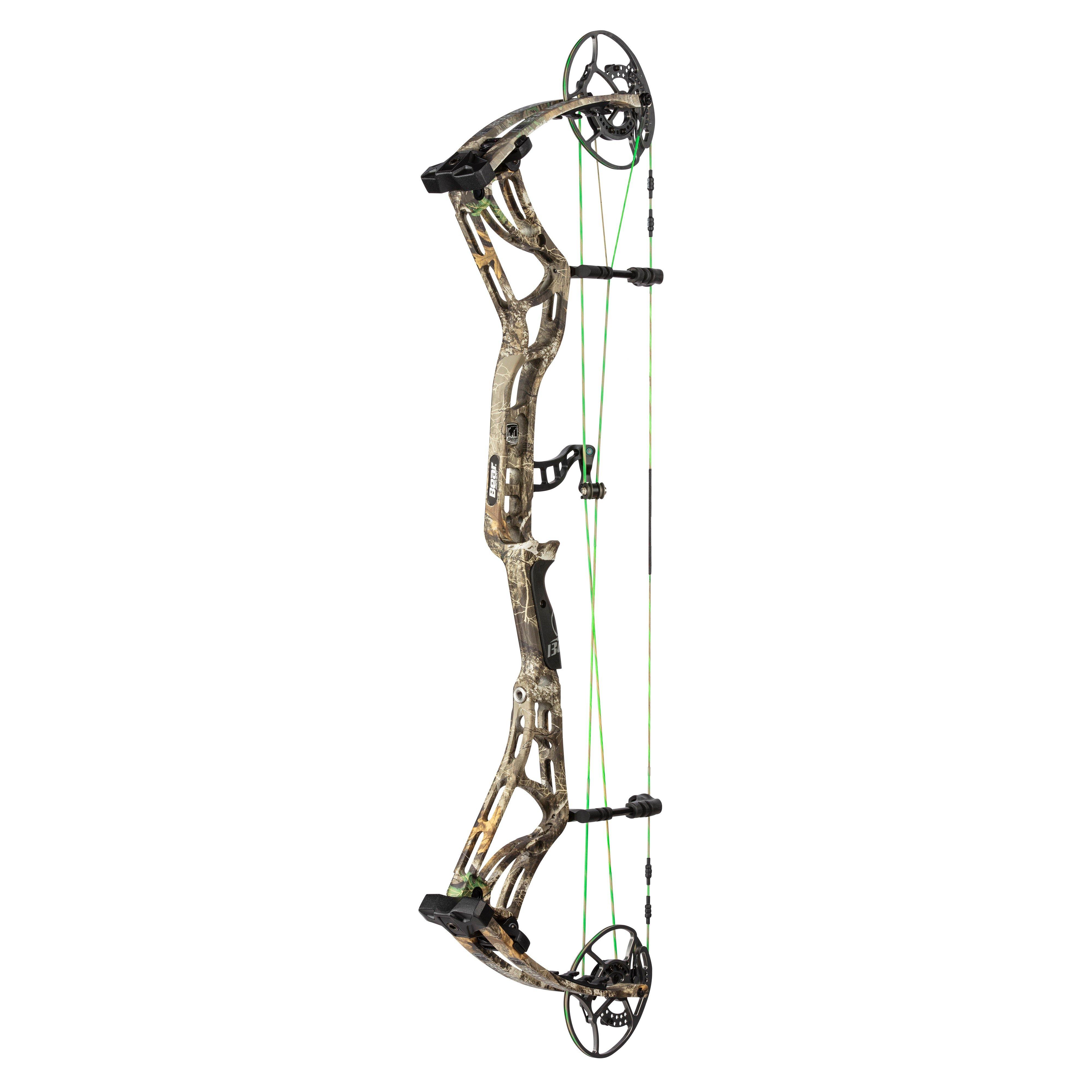 With the wind right and still draped in darkness, I eased up the ridge trying to get close. I had never tried to pull a sneak in the dark before, but with only 30 minutes left before shooting light, I wanted to cut as much ground as I could. He bugled several times, making him easy to find, and as I came around a peninsula of trees, I began to make out several grey forms through my glass at the other end of the park. With only a few minutes to spare before shooting light, I set up on the edge of the trees and hoped the dozen or so cows he was with would lead him my way.
Shots rarely come easy for me in the elk woods, and this was no different. Trying to find the perfect opportunity to sneak close, I followed them up the ridge at a distance for the next two hours. As they eased deeper into the dark timber to bed, I made my move and got within 60 yards. Although his heavy 5x5 frame was not the biggest on the mountain, it was good enough for this opportunistic elk hunter.
After nocking an arrow and ranging a few trees around me, I grabbed my bugle and let out a scream. I'm not the best caller, but when you're in their bedroom, sometimes it really doesn't matter how bad you sound. In an instant, his bulky shadow turned and began to march in my direction. Sixty yards quickly melted into 30. As he eased between two pines, I let the string slip. The whack of the arrow caused the mountain to erupt with the sound of clattering hooves. As the dust settled I tried to pull myself together.
It's been said that 20 percent of elk hunters kill 80 percent of the elk, and if you've spent any amount of time out West in the fall, you'd understand why. The rugged country they call home is tough, and it takes a hunter with determination and skill to consistently get close. Although I've been lucky enough to arrow a handful of elk, I've never considered myself in this elite group. But I've met some of these elk in the blood, blue collar, do-it-yourself, 20 percenters and have even shared a camp with a couple of them. Although each has his own style of consistency, they all have things to say about killing big bulls.
Danny Moore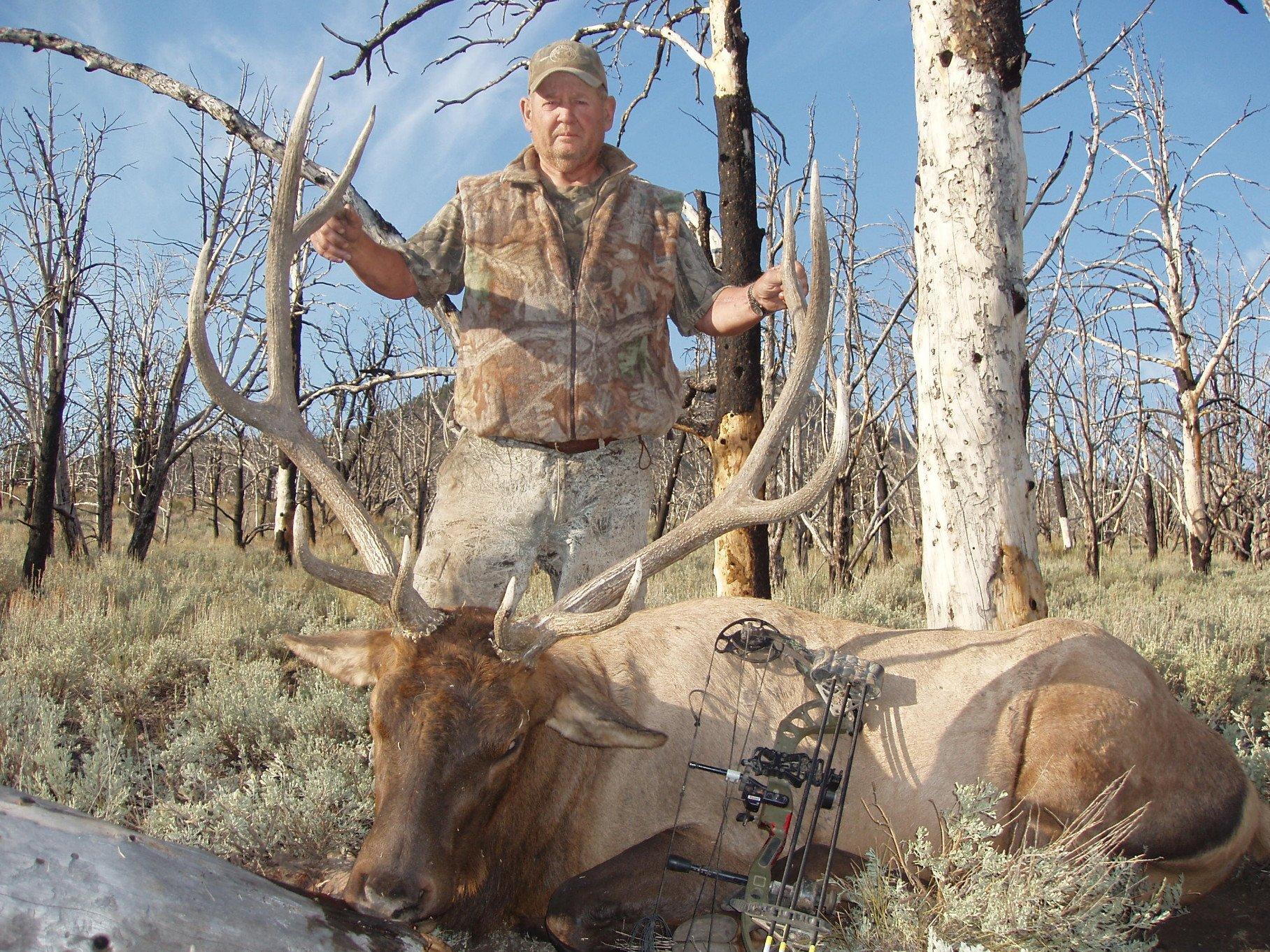 Meet Mr. Danny Moore, or Mr. Consistency as MR James so affectionately called him in his book Unforgettable Bowhunters. I guess if you were to look at his elk killing numbers you'd have to say it was true. This 62-year-old hunter has killed 50 elk with his bow, 45 of which have been bulls.
This self-described do-it-yourself elk hunter moved to Montana in 1972, and prior to that, he had never seen a Montana elk. Shortly after setting roots in Big Sky country, he headed to the elk woods with about as much knowledge as a first-time easterner heading west. But for the next five seasons, he managed to kill a cow with his bow. During his sixth season he killed his first bull, and he has not looked back since. Over the years he has killed 20 P&Y bulls, with his biggest being an Arizona giant that stretched the tape at over 385 inches. Here's what he has to say:
"My most memorable season was the fall of 2005. I drew a Nevada tag with only 3 points, an Arizona tag with 8 and bought an over-the-count tag from Montana. I only spent 6 days chasing elk that season. But when it was all said and done, I had more than 985 inches of bone hanging on the wall, with a Nevada 5x5 bull measuring 321 6/8 inches, a 6X7 Arizona brute scoring 385 7/8 inches, and a Montana bull rounding out his season measuring 279 3/8 P&Y inches.
"I've never hunted elk on private ground or with a guide. Elk hunting can be a poor man's sport, and can be done by virtually anyone who has the will to do it. I have nothing against anyone who hires guides or hunts on private ground, but I have more satisfaction getting it done on my own.
"Time is the most important thing for killing public bulls. You have to have the time to spend when hunting public land bulls. Before I retired from my archery shop in Montana, I set aside two weeks during the September rut to chase elk.
"I leave the cow calls at home. Cow calls are great for satellite bulls, but in my experience, the herd bulls are not going to leave their herd of cows for a single cow. I locate a bull by bulging, then shut up and sneak in close as I can. Once I'm close, I belt out the meanest bugle I can. If this doesn't get him coming to protect his cows, then nothing else will."
Mike Dziekan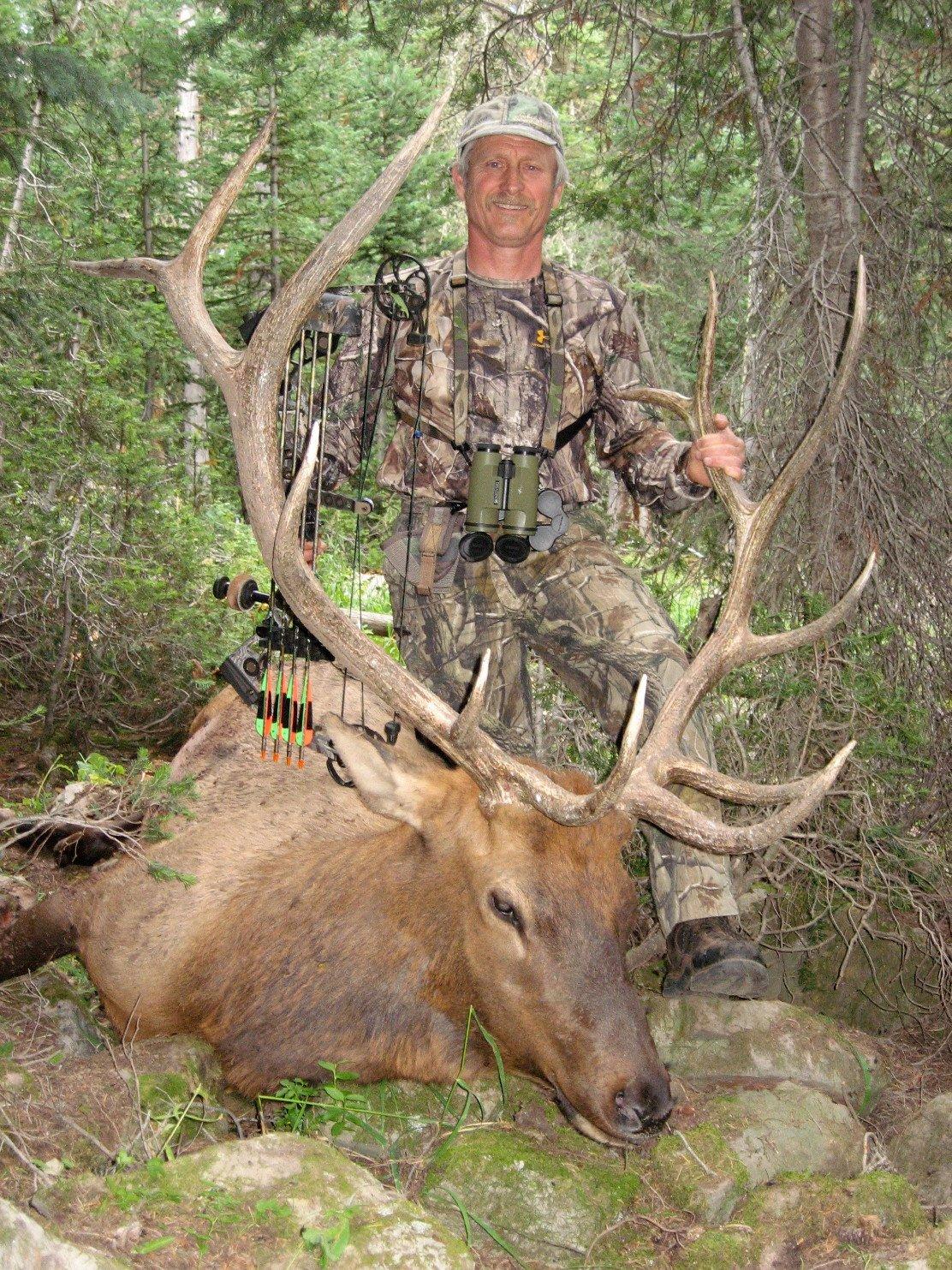 Veteran bowhunter Mike Dziekan has been chasing Colorado's elk for several decades, and during that time he's managed to kill 24 of them, with his biggest being a 300-inch public land brute. Although he mainly hunts with a bow today, he's killed bulls with rifles, muzzleloaders and even a pistol. Similar to Danny Moore, Dziekan has spent all of his elk hunting time on public land with mainly an over-the-counter tag in his pocket. In fact, over the years he has only drawn two of Colorado's limited entry tags.
This 57-year-old do-it-yourself elk hunter lives in the foothills of Colorado's Front Range near the small town of Lyons. Here's what he has to say:
"I contribute much of my success to where I hunt. Not because it's better than other areas across Colorado, but because I know it so well. I've been hunting the same Colorado wilderness area for nearly 25 years, and during that time I've learned where the best areas are and how the elk use them.
"I love the early season. In Colorado, this usually means the last weekend in August into the first week of September. Although you won't hear many bugles, bulls seem easier to kill. They are more predictable, as they are still on their summer feeding pattern. They tend to use the same travel routes daily. Also, many bulls will still be in their summer bachelor groups, and they're generally easier to sneak on. But I keep calling to a minimum at that time."
Clark Weeks, Mike Logan and Carl Weeks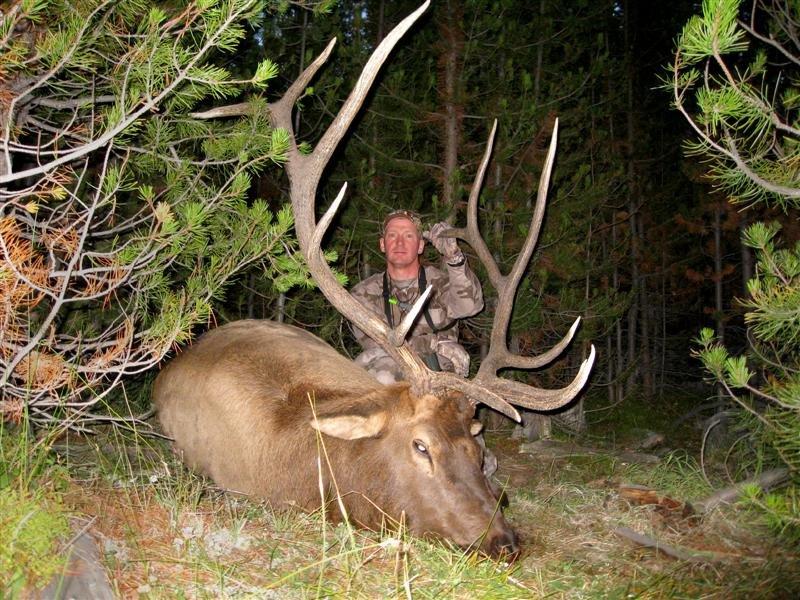 For those of you east of the Mississippi who like to wander west in the fall and can't seem to connect, then meet Clark Weeks and his band of brothers, Mike Logan and Carl Weeks. This born-and-raised Dixie Land boy hales from northern Alabama, and as you can imagine, friendships run deep in the South.
Clark's taste for western hunting started when he was a kid. Each fall he witnessed his dad and uncle load up the truck and point it westward. His young imagination went with them every year. Now at age 45, this optometrist makes his own western memories every fall, and he and his buddies have managed to consistently tag bulls. To date, Clark's biggest bull taped out at 340 inches, and together over the past decade they have managed to tag more than a dozen bulls across the west. Not too many westerners are this consistent. Clark says:
"We've had to become fast learners. We've applied the run-and-gun approach from the southern turkey woods. We stay on the move and search for bulls willing to respond to calls. Similar to turkey hunting, if we don't get a response in a particular area, we move to the next one. This run-and-gun approach has put more than a few bulls in our laps.
"We hunt limited-entry areas. Because we can't scout like we need to, our next best option is to hunt in areas that limit the amount of hunters. This isn't to say we roll the dice for extremely hard to draw areas; instead we look for public areas that offer us a relatively good chance to draw a tag every couple years. By taking this approach in multiple states, we are able to draw quality elk tags for at least one state every year."
Brendan Burns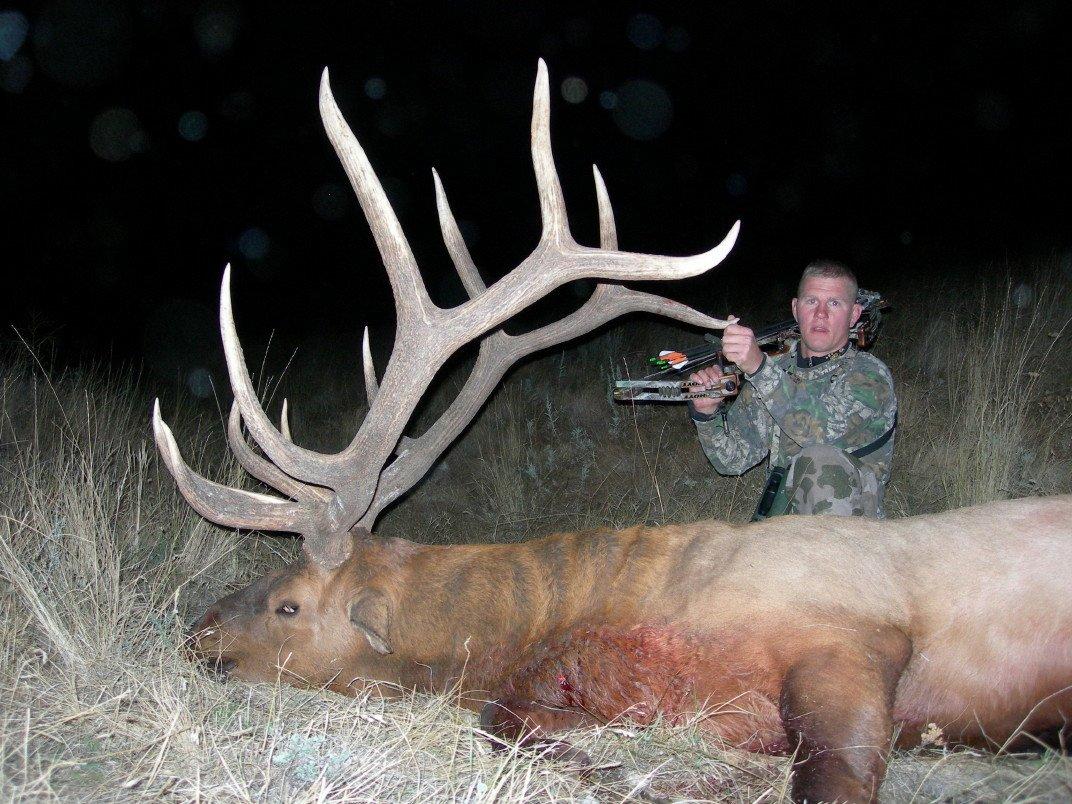 Rounding out this group of blue collar elites is Montanan Brendan Burns, and if you're looking to not only kill bulls, but whoppers, you should hang out with this guy. This Hoyt pro staffer has been bumping around in the elk woods since he was 12, and now at age 32, he has over 20 elk to his credit. Thirteen of the bulls he's killed carried 6 points or better, and his six best bulls scored between 358 and 410 P&Y inches, two of which he killed on public ground. In fact, most of the bulls he's connected with have been brought down on public ground. Brendan says:
"Ninety five percent of elk hunting is mental. Having the right mindset when heading to the woods is a top component to my success. I go to the woods with the full intention of coming home with an elk, regardless of the difficultly. Elk hunting by nature is tough, and having a tough mental attitude going into and throughout the hunt is often rewarded.
"Hunt where the big bulls live. This means hitting the books and doing some research. Find out what part of the state the bigger bulls typically come from, and hunt the best areas you can get access to within those regions. Some of the best elk spots out there are on public ground."
Don't Miss: The Parts of the Compound Bow
Editor's Note: This was originally published on August 16, 2011.
Are you a big game hunter wanting to learn how to accomplish your goals? Check out our stories, videos and hard-hitting how-to's on big game hunting.