A look at the best whitetail hunting states in the Midwest
Our third Antler Nation roundup centers on the Midwest region. These big-woods and grain states offer good to great deer hunting, and we've updated each state's page with current hunting regs, license costs, and other vital information.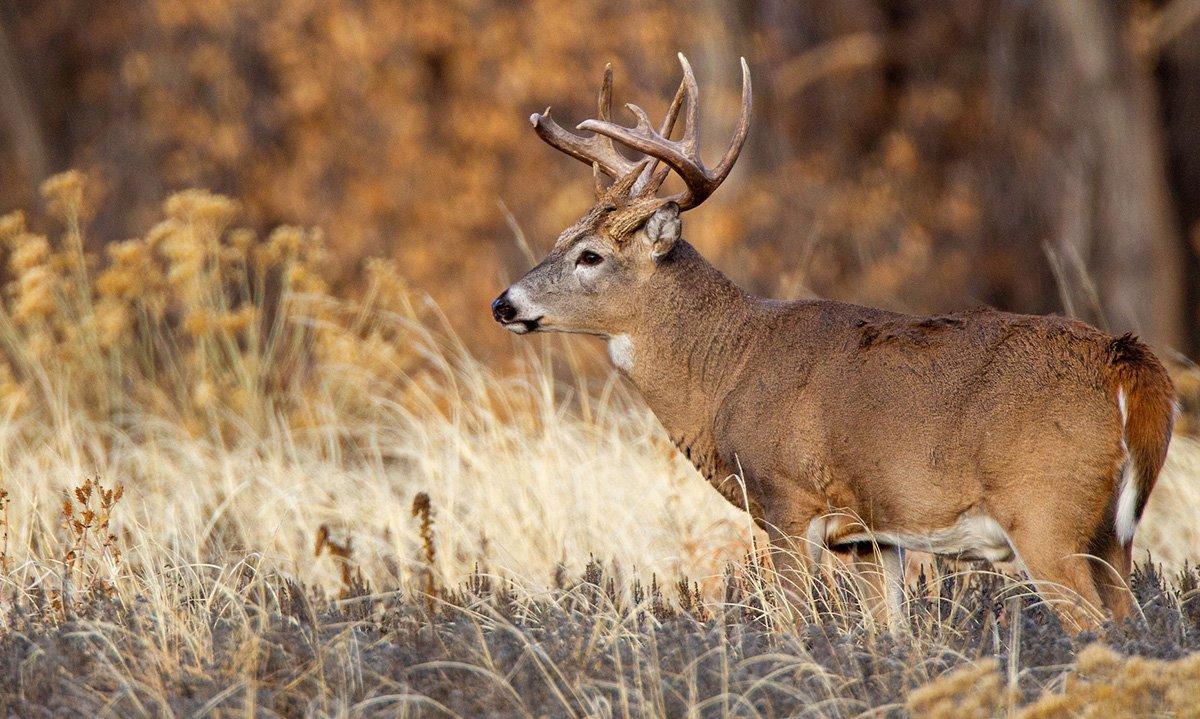 Illinois
With advanced planning and in-the-field scouting, it's possible to find a public-land honey hole. There are 12 categories of public properties in the Land of Lincoln, from Army Corps of Engineers Land to wildlife management areas, state habitat areas, and more. But still, overall, Illinois doesn't rank well in the public-land category, and licenses are expensive. For the best potential, try to find a chunk of private ground to hunt.
Full Illinois Antler Nation Report
Indiana
The Hoosier state has it all. Affordable tags. Big bucks. Solid deer densities. Relatively low hunting pressure. Abundant tracts of public ground. It's home of the Indiana Private Land Access (IPLA) and Indiana Community Hunting Access Program (CHAP), too. The Indiana DNR also publishes large volumes of data to help plan a hunt.
Full Indiana Antler Nation Report
Iowa
Expensive tags, long draw odds, recent bouts with epizootic hemorrhagic disease (EHD), chronic wasting disease (CWD), and several other factors decrease Iowa's rating. Still, really big deer live here, and it's home to some of the best public-land whitetail hunting in the country. From large acreages of federal land, down to small tracts in the Iowa Habitat and Access Program (IHAP), it's hard to go wrong by planning a trip to the Hawkeye State.
Full Iowa Antler Nation Report
Michigan
There's no way around it, Michigan is likely the worst state in the region. Buck age structures are still out of whack, and it's home to some of the country's most intense hunting pressure. There are now CWD zones to contend with, too. On the upside, federal and state lands, along with Hunting Access Program (HAP) tracts combine to create an eye-opening amount of public land opportunity.
Full Michigan Antler Nation Report
Minnesota
While it doesn't grade as well as most other midwestern states in Antler Nation, don't count out the Land of 10,000 Lakes. Deer hunters stand to benefit from nine different types of public lands, and that makes folks grin. It also has a history of big deer. Unfortunately, modern-day hunting isn't living up to seasons of old. CWD, EHD, poor deer densities (in certain areas), and several other things don't bode well for its Antler Nation grade.
Full Minnesota Antler Nation Report
Missouri
The Show Me State is a popular place these days. Balanced buck-to-doe ratios. Good age structures. Premier habitat. Solid genetics. Hunters do well throughout Missouri. That said, northern counties — especially those close to the Iowa border — offer incredible trophy potential. It's also home of the world record non-typical whitetail.
Full Missouri Antler Nation Report
Ohio
Alongside Indiana, the Buckeye State is likely the most exciting destination in all of Antler Nation. It's full of incredible habitat statewide, with impressive deer densities and top-end numbers of mature bucks. And for an eastern state, there are sprawling amounts of public land, with good access programs. We could talk all day long about the good things.
Full Ohio Antler Nation Report
Wisconsin
The southern half of Wisconsin, and even some northernmost counties, have CWD. Hunting pressure is pretty heavy, too — but Wisconsin still has a lot going for it including famed Buffalo County, one of the nation's best overall counties for B&C record book entries. Public land is plentiful and diverse, too, with plenty of breathtaking scenery.
Full Wisconsin Antler Nation Report