A Toast To The Times When A Deer Hunt Was As Meant To Be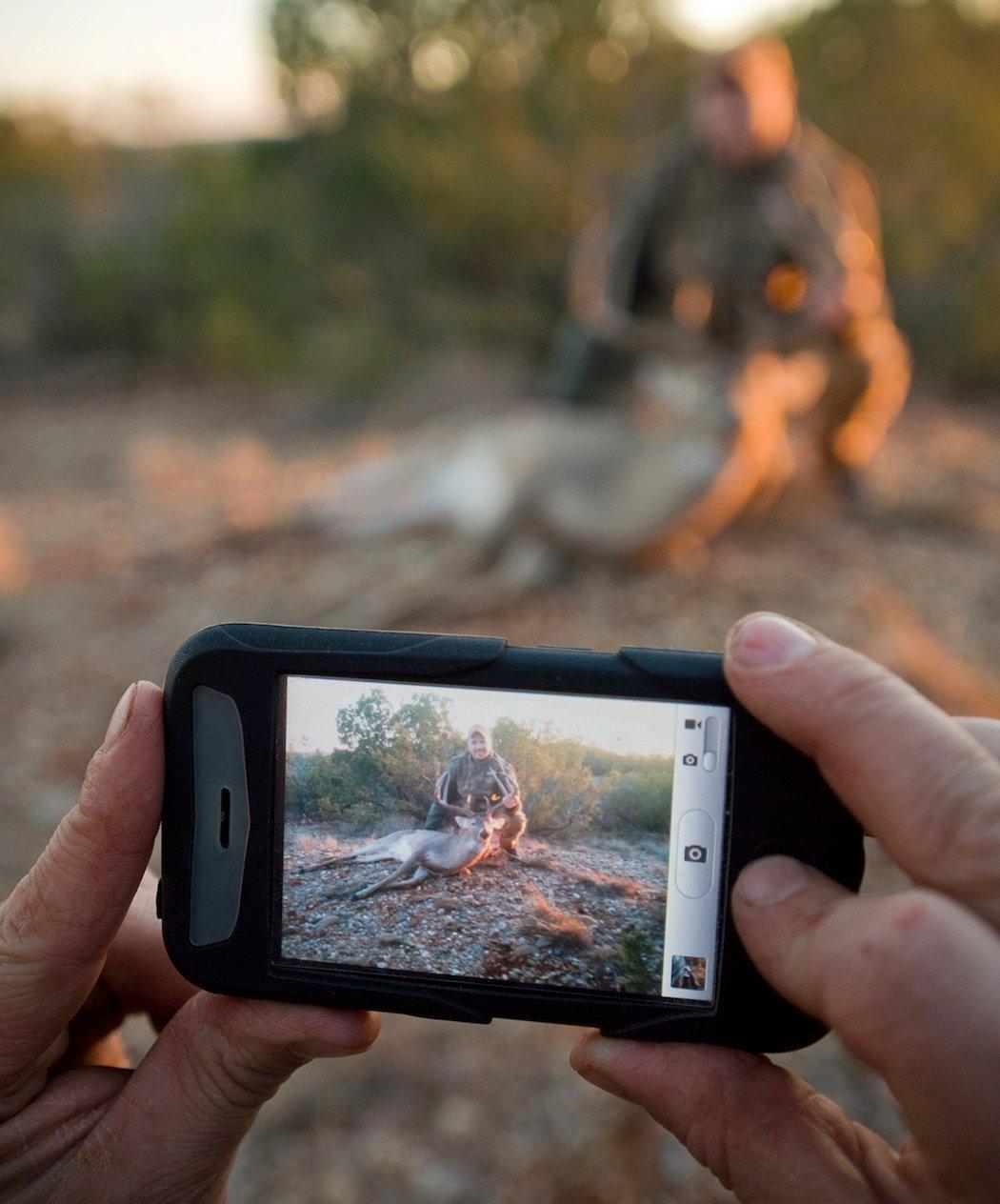 Hands and knees crawl through briars and honeysuckle. A drop of sweat falls from forehead to ground, splashing on the blood-stained soil. Thoughts of hope, uncertainty, and anticipation bleed together. The young boy pushes onward, clawing his way deeper into the brush through the network of tunnels long-bored by deer.
Careful, boy. Don't lose the track. Stay focused. Find that deer, his father said.
The primal state of mind feels foreign, yet distinctly familiar to him.
Stay on the sign. Don't get distracted. You got it.
The boy knew nothing about whitetails. He knew nothing about hunting them. But he wanted nothing more than to become a steward of them. His desperate desire to become a hunter burned bright. And as he rounded the last corner in that briar patch, so did his life round a corner. There lied his first deer. And there lied the doorway to his future.
That a boy. Congratulations, son. You're a deer hunter."
I heard those prideful words many years ago on a piece of land along the Green River. And it's been too long since I replayed them in my mind. It's been too long since I went back to my roots.
I no longer hunt that farm. But I recently gained permission to go back to that piece of dirt for one last visit. So I did. And while that dense patch of briars and honeysuckle is now a young grove of oaks, I revisited it, closed my eyes, and blood-trailed that same five-point buck once again. I needed that. I needed it to remind me of what truly matters.
"Then God said, 'Let Us make man in Our image, according to Our likeness; let them have dominion over the fish of the sea, over the birds of the air, and over the cattle, over all the earth and over every creeping thing that creeps on the earth.' — Genesis 1:26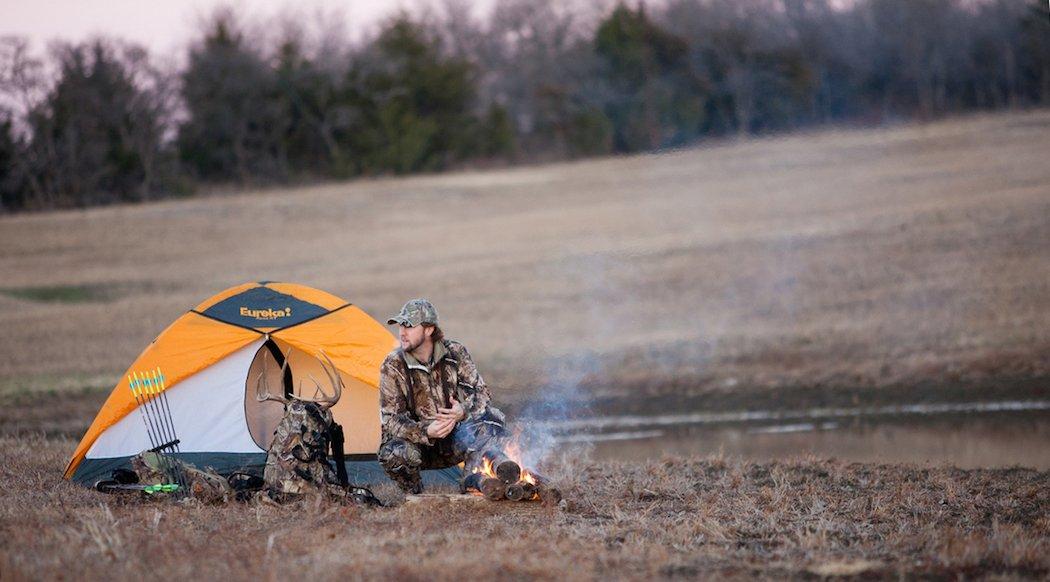 We live in an age where social media, big racks, and record books overshadow the things that really hold value. It isn't about who hunts the best ground. It isn't about who shoots the most deer. And I'll be danged if it's about who kills the biggest bucks.
No. It's about the rush of an opening day. It's about following a fresh blood trail. It's about knowing you're a deer hunter, understanding what that truly means, and showing others the way.
Recognizing that passion. Harnessing that raw emotion. Sharing it with others. Yeah, that's what truly matters.
You see, I fell victim to the modernized age of deer hunting. I got caught up in the ways of the 21st century deer hunter. Young bucks versus old bucks. Compounds versus crossbows. Corn piles versus food plots. Those are the poisons that will cause the slow death of an already dying breed.
What happened to grand tales of hunts gone by? What happened to the times when it was the sounds of fall we cherished most? What happened to the simplicity of the bow, the arrow, and the harvest? Where have we gone as a deer-hunting society? And how did we get there?
I look around and it saddens me. The white-tailed deer deserves more than this. We deserve more than this. Putting someone down because their deer isn't big enough. Criticizing another because their deer is too big. These things must stop.
I'm an outdoor writer. My job is to communicate about deer hunting and document my own trips to the treestand. Sometimes it's with words. Sometimes it's with a camera. Regardless, it's my passion. I feel a lot of pressure each fall to fill all of my deer tags. Not because I think I'm a fantastic hunter. I'm not. I have much left to learn. But I do feel pressured to kill big bucks each year because of what I do. People expect me to. I lost sight of what deer hunting means to me because of it. I got lost in the politics.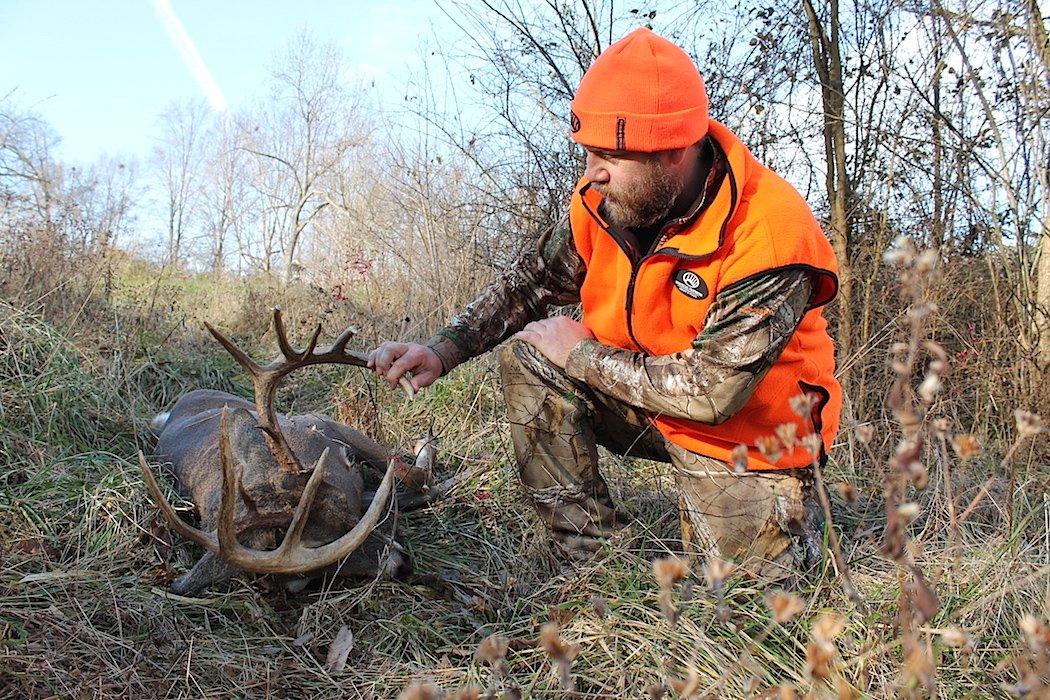 It doesn't matter who you are or what you do. Remember where you came from. Know where you are. Focus on where you're going. Know what you want. Work hard for what you want. Don't let anyone—yourself included—get in the way of achieving it. And above all, respect the resource along the way.
We have been charged with shepherding the white-tailed deer. That is a responsibility we must not fail at. Accountability must matter. Selflessness must run high. Selfishness must run low. Do me a favor. The next time your neighbor kills out before you, don't feel that tinge of envy. Celebrate with them.
If we don't, the one thing we love the most will fade away. Have dignity. Show reverence. Practice conservation.
I urge you to reflect upon yourself. What values do you hold up? Are they the ones that truly matter? I fear if they aren't, the future is bleak.
It might seem as if I'm rambling. I guess it's just an overdue toast to the times when a deer hunt was just a deer hunt. I think it's high time we bring those times back. Lose the jealousy. Forget the competition. Rid of the egos. It's time we take the spotlight off the hunter and put it back where it belongs: The white-tailed deer.
There's nothing special about me. I'm a simple man. I'm quiet. I talk rarely. I think often. My goals on earth are to be a Godly man, good family man, and steward of the whitetail. And those are the only three things I truly care to be.
Don't Miss: 20 Deer Hunting Lies Your Granddaddy Told You
Editor's Note: This was originally published January 31, 2016.
Are you a deer hunter wanting to learn how to accomplish your goals? Check out our stories, videos and hard-hitting how-to's on deer hunting.