B
1300000
Est. Whitetail Population
500000
No. Licenses Sold Annually
$19
A resident archery license is good for two deer, two turkeys and small game. A firearms license (also $19) is good for one buck or doe.
Resident hunting license and deer permit
$225
Non-resident archery license is also good for two deer, two turkeys and small game.
Non-resident hunting license and deer permit
205"
Taken by Larry Gibson in Randolph County in 1971, the buck ranks No. 3 of all time.
Record B&C Typical Stat
439
Total B&C Typical Entries
333 7/8"
Picked up in 1981 in St. Louis County, ranks No. 1 of all time.
Record B&C Non-Typical Stat
262
Record B&C Non-Typical Entries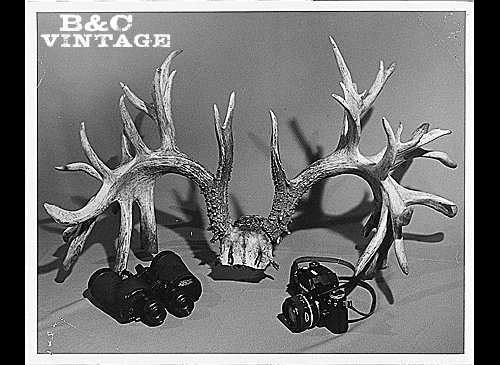 Season Dates (2013): Archery season opens Sept. 15 and runs through Nov. 11, then reopens Nov. 27 and runs through Jan. 15. Gun season is Nov. 16-26, and muzzleloader season is Dec. 21-31.
The Grade: B
This was one of the tougher states to grade. Missouri has just about everything you look for in a top-notch whitetail state. It has plenty of deer (around 1.3 million of them), ample public land (more than 2 million acres), and a history of producing big bucks.
But it does have a rifle season that opens during the heart of the rut and sells more than a million deer licenses to about a half-million hunters each year. The hunting pressure can be intense, and finding an area to hunt in relative peace is difficult.
So Missouri ends up with a B+. And probably closer to a B+++. . .
The Show Me State has produced a bunch of Booners, and it's a state that offers a variety of topography ranging from rolling farmlands in the north to the hilly, forested Ozarks in the south.
Antler Nation Knowledge:
Missouri is of course home to the famous Missouri Monarch -- the highest-scoring non-typical whitetail in the Boone and Crockett record book. The buck was found dead by Dave Beckman in St. Louis County back in November of 1981, and died of natural causes according to the Missouri Department of Conservation. To this day, there is no concrete evidence that the deer was ever even seen alilve by a human being, despite living in the shadows of Missouri's largest city.