The action is heating up quickly throughout the region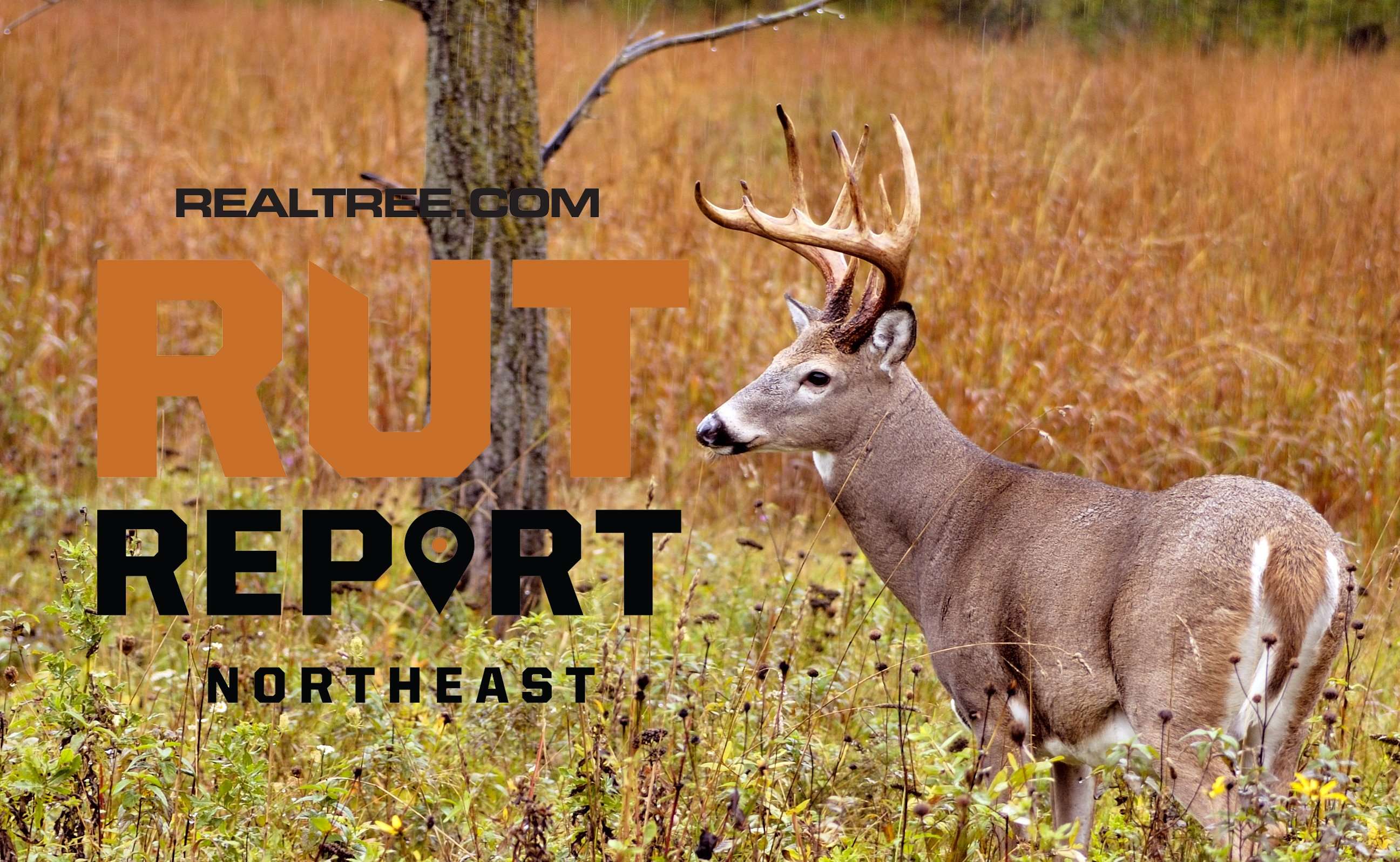 Ruling the rut is never an easy task. When Mother Nature steers you off course, it's a humbling reminder that nature is far more powerful than any human desire. This week's activity and feedback were S-L-O-W! Not a snail's pace, but definitely more like 40 in a 65.
The week started decent in many areas with temps and activity at a normal pace. Many hunters detailed seeing light sparring and fighting among younger bucks, and the tell-tale signs of seasonally appropriate advances from motivated bucks and apprehensive does thwarting them off. One such encounter resulted in a friend of mine shooting a beautiful 8-point buck last Saturday that stretched the tape well into the 150s. The buck was checking out a doe, and she dragged him right past my buddy's well-positioned ladder stand at less than 20 yards. The encounter resulted in my buddy wrapping his hands around the headgear of his best buck ever.
In contrast, just a day later, the onset of the warmer weather slowed daylight deer activity to near gridlock. With temperatures about 20-degrees above average, movement was concentrated to the polar ends of dawn and dusk. Many hunters who braved the tepid temps stated they were still seeing deer, but in lower numbers and moving at a reduced capacity in comparison to the previous week's cooler days. Just like anything else in life, there were bright-spot exceptions, and some good reports did come in of bucks on the move. However, I did not speak to a single person who actually killed a deer this week after the one last Saturday.
While out for a run about an hour after dark the other night, I encountered nearly 50 deer along my route, including two good-sized bucks that were paying close attention to area does. With my interest peaked, I grilled a few of my cohorts to see what their cameras were detailing, which validated much of the area's activity was happening "after hours".
Some hunters chose to stay out of the field in an attempt to save their spots for more favorable conditions, which could have added to this week's diminished feedback loop. Those who did hit the field stated an increase in morning activity from previous weeks and a noticeable increase in movement from older age class bucks. Again, all very early and late. This was accounted for in both visual sightings and scouting camera captures. Still, not at annual time-appropriate levels.
Scrapes continue to be the talk of the town with many correspondents mentioning their abundance in just about every woodlot. While walking a property the other day I saw over 30 in approximately 40 acres, sometimes with three, four, or five under a single set of overhanging limbs. One interesting comment was made about how there are more scrapes, but the size seems smaller this year, with the presence of the "truck hood-sized" scent posts seemingly missing. In reflection, I agreed with this person. Personally, I have yet to discover a single scrape of this diameter during any of my near daily walks in the woods. Rubs are still popping up on trees of all sizes. This week saw very few mentions of intense chasing, with tame seeking occupying a larger bulk of the conversation.
Notwithstanding the previous week's weather or feedback, change is in the air and it's in the form of falling leaves, cooler temps, motivated hunters, and a hint of the scent of hot doe! We had a full moon on 10/28, cooler temps are grabbing hold of the region, and there's a calendar change to what many feel are the best days of the year to encounter a big buck. Seeking, chasing, and some breeding are likely to be over the airwaves this coming week. The swing should be dramatic and there's no doubt stories of big headgear and the one that got away will be flooding our phones. My suggestion is to buckle up and keep your hands on the wheel, because we're about to smash the gas. The rut is anything but predictable, though one thing that's for certain is that the conditions are setting up for epic rut-time activity. Keep looking through the windshield and forget what's in the rearview because we're revving up, and about to speed well past 65!
Don't Miss: WHAT'S UP WITH ALL THESE BUSTED AND BROKEN DEER ANTLERS?
Day Activity

Rubbing

Scraping

Fighting

Seeking

Chasing

Breeding