Deer activity has been erratic as the changing autumn wind, but more predictable days lie ahead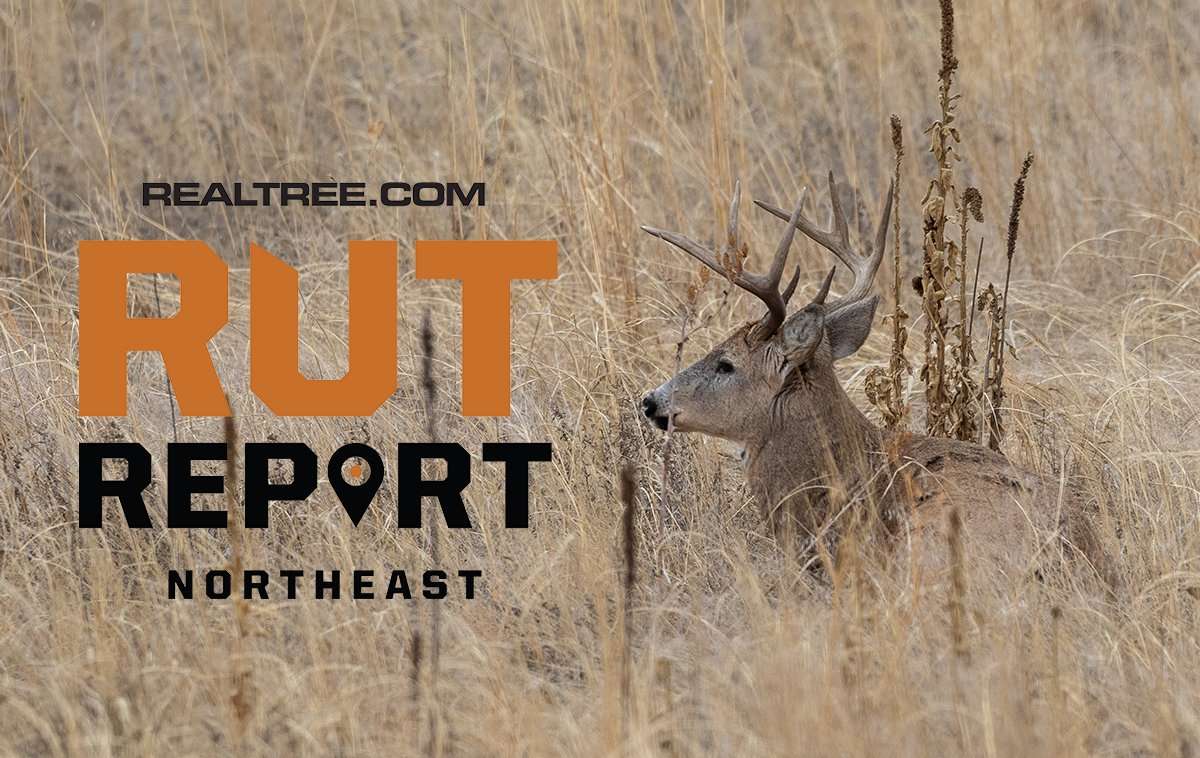 As we descend deeper into the second half of October, it's been a week of change across much of the Northeast. Many of the area leaves have taken on peak color or have already begun to fall, and Halloween decorations are starting to adorn the front stoops and doors of many area homes. Meanwhile, deer movement is mirroring the season's state of flux. Bucks and does of all ages are transitioning to different patterns, in reaction to the onset of cooler and more seasonable weather, changing food sources, additional hunting pressure, and natural adjustments to their daily routines in anticipation of the pending rut.
This week, I received mixed feedback on the state of the Northeast herds' current patterns. Some deer have retained their summer dynamics, while others are showing harbingers of the dreaded October lull. Others yet have shown early signs of rutting activity.
Young bucks have been witnessed rubbing, scraping, and scent-checking area does in open spaces; others remain in small bachelor groups mostly composed of 1 1/2- and 2 1/2-year-old bucks more interested in feeding than breeding. Reporters have also observed an increase in pre-rut sign, and fewer doe sightings on open fields in certain locations. This is likely a result of unwanted attention from hot-to-trot young bucks, reminiscent of teenage boys at their first high school party. Several people have encountered nudging and light chasing, but don't be fooled by false rut activity likely driven by a small selection of area does that might have entered an early estrous cycle. Before we claim the rut is on, it's important to remind ourselves we're still a number of days away from the frenzy of November's big dance.
The week started with a blast of cooler air that was quickly replaced by still warmer-than-average temps. Only a few states in the region have seen true seasonal lows. Despite the temperature drop, deer movement remained surprisingly anemic according to many reporters, leaving some of us scratching our heads. We'd heard more than a few times how the passing front would get more deer on their feet during daylight hours, but results fell short of expectations. Overall, deer activity was lackluster. Several reporters did, however, have close encounters with mature bucks. One potentially high-scoring Pope & Young candidate was spared by a taller-than-normal stand of soybeans and a low-positioned ground blind. Most reports noted significant changes in deer movement and inconsistent sightings in areas that, just 10 short days ago, were absolute hot spots for deer of all sexes and age classes.
(Buy Alert: Men's Realtree Excape Camo Early Dawn Sherpa Shell Vest)
Big bucks are still on the move but with less predictability and certainly more caution. Where and when they'll pop up has been determined to a great extent by local weather, wind, and hunting pressure. All indications point to daylight activity spikes during the blanched vespers of dawn and dusk. However, with each passing day there should be greater opportunities to encounter hefty headgear during daylight hours, especially as the lust for scraping rituals overrides bucks' instincts for self-preservation. For those who have decided to sit the bench and catch up on other activities, now is the time to get those clothes washed, assemble your gear, and log a few more hours in the field.
Late October can be a great time to arrow an unsuspecting buck that's satisfying the desire to outline his home turf. Doe activity should be decent, but it's wise to anticipate a change in sightings and movement as unwanted pressure from bucks continues to rise. This should prove especially true in open terrain with long sight lines. We're at the doorstep of what are potentially the best of days for seeing deer — but the rut can make you a hero or a zero, and the predictability of early and late seasons can be a blessing in disguise.
The weather for the coming week appears to normalize and should be quite favorable for deer activity. Don't take remaining opportunities in October for granted. Although this last week saw deer activity as erratic as the changing autumn wind, more predictable days should be on the horizon, with some amazing hunts ahead.
Timothy Kent is a land specialist for Whitetail Properties and brand strategy consultant for Phenix Branding, where he represents hunting industry companies. He spends as much time as possible in the New York deer woods every fall.
(Don't Miss: Why Deer Hunting on Halloween is Scary Good)
Day Activity

Rubbing

Scraping

Fighting

Seeking

Chasing

Breeding