What deer activity are you seeing?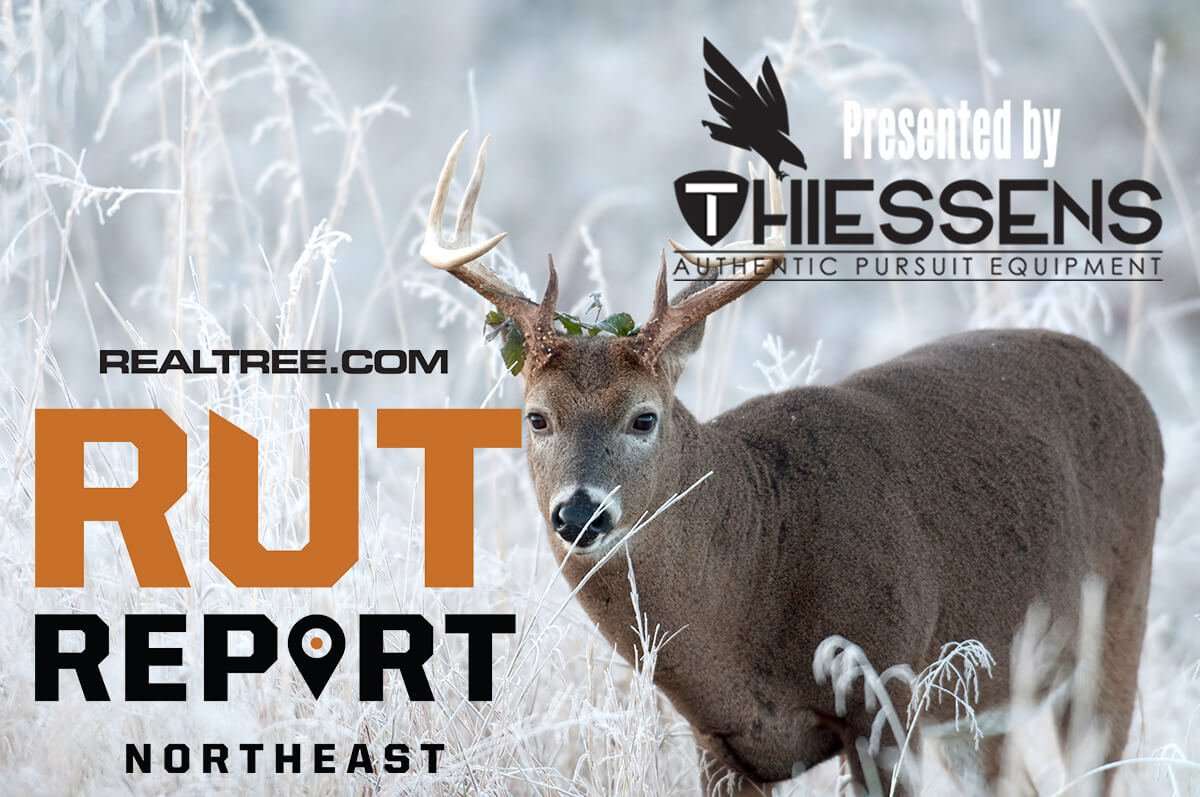 The weather warmed up a bit just as the rut started to cool off. But the temps should cool down for the weekend, spurring decent deer activity.
New York
Big-buck-killer Cameron McSain spends most of his time hunting just north of Syracuse. He's seen good deer movement during the New York gun season. While the majority of does seemed to be grouped up, McSain and friends let a few slickheads walk with hopes of bucks trailing them. That said, after a few occasions of no bucks showing, they decided it was time to fill the freezer.
Left-over acorns seem to be the preferred food source right now. Fresh scrapes and rubs are popping back up, but most movement on trail cameras seems to be deeper in the timber and after hours. He also said that calling seems to be less effective at this point. Bucks they've called to showed no interest. All said, movement has been best the last hour or two in the evenings. Mornings have been hit or miss.
Maine
I spoke with Andrew Logan of True North Outfitters up in northeastern Maine. Logan is seeing great deer activity and even said some good bucks are moving in daylight hours. He witnessed bucks chasing does on Saturday, with several sightings between 8 a.m. and 2 p.m. Fresh scrapes are popping up in areas that haven't had any in weeks. Acorns are the hottest menu item in areas without snow. Winter beech and cedar are being browsed heavily in areas blanketed with the white stuff.
Maryland and Pennsylvania
I spoke with Midwest Whitetail Pro Staffer Matt Lewis. He lives and hunts in Maryland but also hunts family ground in central Pennsylvania. Lewis hunted recently in central Maryland and witnessed multiple bucks chasing does. He also found fresh scrapes. Evening hunts are best now. Winter wheat and acorns are the best food sources now, location depending.
Lewis also reached out to a friend in central Pennsylvania for an update. He said deer activity has been good with solid buck movement this past week. He even has expectations of lingering rut activity this coming weekend for the gun opener.
Region as a Whole
The holiday season is upon us. That said, we're entering the beginning stages of the late season. Food is the primary focus. While the majority of does are bred, that doesn't mean rut activity is over, though, but focus on the grub. Check trail cameras to help relocate bucks in your area. It could just help you find and tag a late-season giant.
Don't Miss: How to Hunt the Phases of the Rut
Check out more stories, videos and educational how-to's on deer hunting.
Day Activity

Rubbing

Scraping

Fighting

Seeking

Chasing

Breeding