What deer activity are you seeing?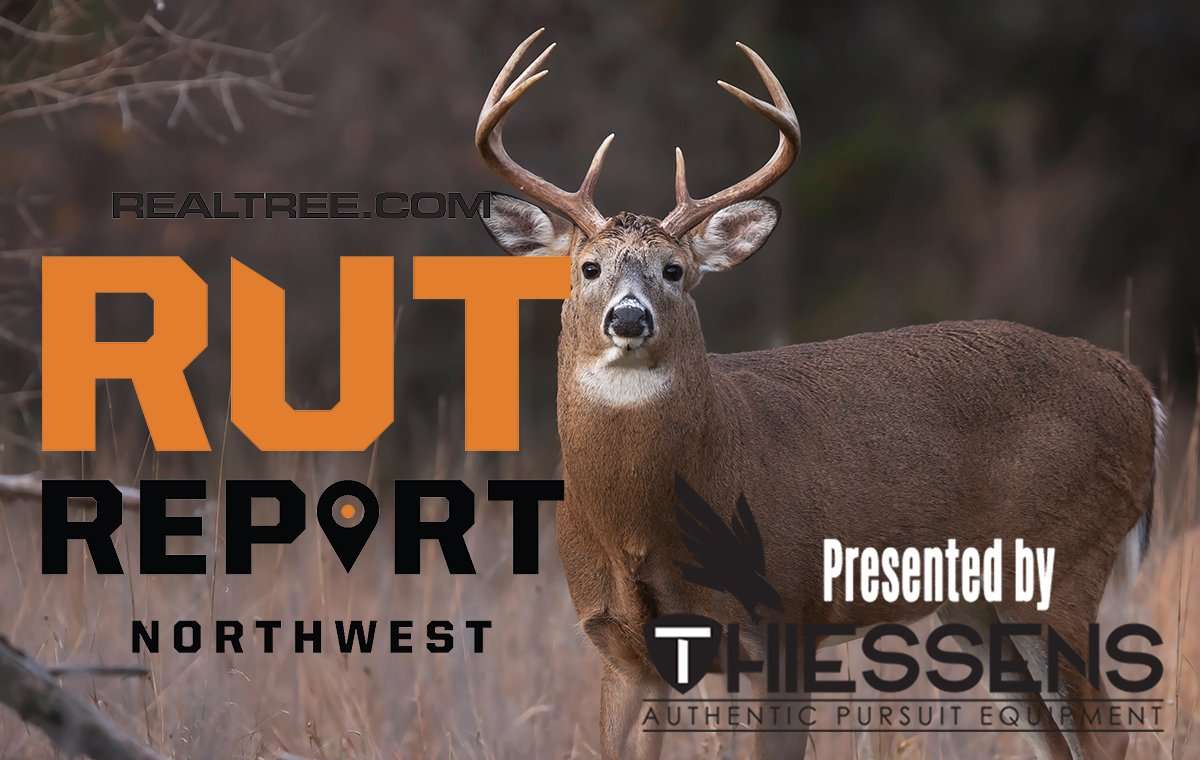 Rut sign and activity has yet to kick in gear, but the deer movement has still been acceptable. Don't burn those vacation days just yet, though — unless you're in Montana.
Washington and Idaho
Conditions are brightening in the Inland Northwest. That comes after a long week of nonstop, soaking rains and warmish weather. Deer movement through the previous week was excruciatingly slow, with very few mature bucks appearing even on trail cameras at night. This isn't exactly unique to this time of year. It's almost as if bucks are laying low and reserving energy for the coming rut in mid-November.
The weekend promises copious sunshine and colder temperatures, including hard freezes and frost at higher elevations. This should spark increased movement. If you're itching to hit the woods, this weekend wouldn't be a complete waste of time.
Northeastern Washington friends echo my observations here in Idaho's Panhandle with a handful of new bucks appearing sporadically on cameras. Still, it's invariably under the cover of darkness. This contrasts with last week, when some mature bucks were edging into legal shooting hours. All told, does and younger-age-class bucks are certainly moving throughout the day on less disturbed real estate.
Rubbing activity has picked up but scraping seems to be a bit behind last season. Still no aggressive pawing. I'm observing little sparring between young bucks. My mock scrapes are receiving a tad more attention, but again, the action is behind what it was this time last year. No need to panic, though. The rut will get here. It usually starts around November 13-15, with festivities peaking sometime around November 18-20.
Montana
Montana has experienced cool weather this fall, including early snowfall. This has caused buck bachelor groups to break up a little sooner. They're scraping and rubbing aggressively. Fawns are temporarily leaving their mothers in preparation for the rut. Some friends even report seeing younger, inexperienced bucks chasing does. That's a signal to start spending more time on stand. When such pre-rut activity begins, try some gentle antler tickling, doe bleats and buck grunts, as bucks are currently sorting out pecking orders, and will often investigate subtle calls.
Wyoming
Action seems to be slowing in Wyoming, which is an indication that bucks are pausing to catch their breath before real rutting activity begins. Serious rutting activity is still a couple weeks out, and normally lands sometime around November 10-15. Cool weather and overcast skies have does and younger bucks appearing in fields throughout the day, but there has been a marked decrease in mature buck movement. The few deer recently killed are showing up at the very edges of evening shooting hours.
Rub lines are extending, and scrape lines are opening up. But most of this is being done under the cover of darkness. Wyoming, like much of the Northwest, enjoys a very intense and truncated rut, so be patient. It will arrive soon. Use the time until those dates arrive to get your ducks in a row.
Don't Miss: The Anatomy of a Whitetail Scrape
Check out more stories, videos and educational how-to's on deer hunting.
Day Activity

Rubbing

Scraping

Fighting

Seeking

Chasing

Breeding