What deer activity are you seeing?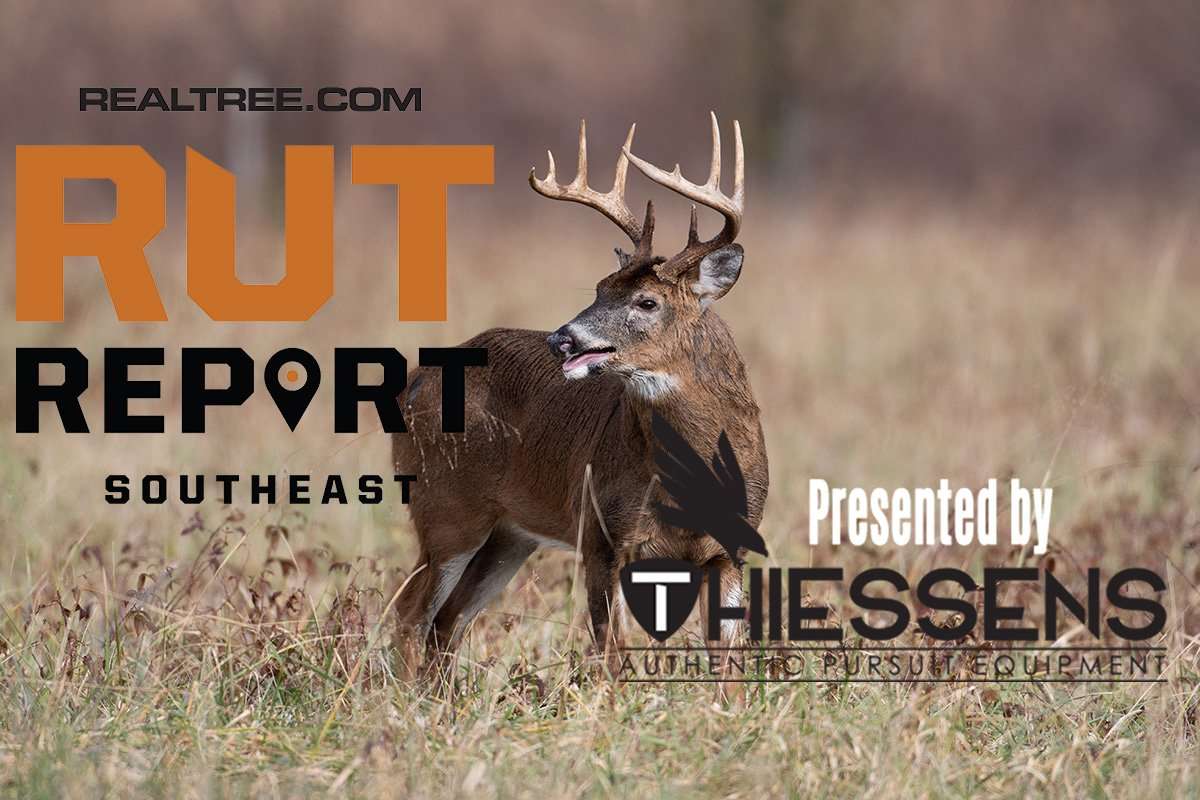 The action is increasing for some hunters. But the rut has ended for other deer enthusiasts. Here is the latest information.
Arkansas and Louisiana
Some Arkansas counties are exiting the lock-down phase. Others are nearing peak chasing. Mississippi River counties such as Ashley, Chicot, Desha, Arkansas, Phillips, Lee and Crittenden are seeing the best rut activity. The rest of the state is dropping off. But the late season brings solid opportunities with it, too.
The rut in western Arkansas is basically over, said Arkansas Game and Fish Commission's Ralph Meeker. Rutting activity in central Arkansas is about over. Rutting activity in far southeastern Arkansas is just now reaching peak status.
In Louisiana, with the exception of a few parishes, the rut is over for the western half of the state. A few select areas are flaring up in the eastern half of the state, though. But the majority of that region is still in the early season or pre-rut.
I've been hunting and scouting in Livingston, Tangipahoa and St. Helena Parishes, said Southern Boyz Outdoors' Kinion Bankston. There's no sign of any rut activity. The bucks are still hanging together.
That said, Louisiana is a weird state. The rut can be on in one spot, but another property 5 miles down the road won't see rutting activity for weeks or months. It's a very localized thing, especially in this part of the country.
The Carolinas
The rut is coming to a close in South Carolina. That said, based on South Carolina Department of Natural Resources historical data, Oconee, Pickens and Greenville Counties should still show decent chasing and breeding activity for the next few days.
North Carolina is a different story. The western third of the state is reporting solid deer movement. And, based on reports from biologists and hunters in the field, Davidson, Rowan, Cabarrus, Lincoln, Burke, Caldwell, McDowell, and Buncombe are the hottest counties to be in.
Florida
According to the Florida Fish and Wildlife Conservation Commission, the Sunshine State is seeing decent rut activity in the central portion of the Peninsula and the eastern third of the Panhandle. Bucks are chasing does. However, the rut is much less condensed there. So, while it could be wide open on one property, it might be dead just a few miles down the road.
Alabama and Mississippi
The majority of northern Alabama is entering the pre-rut, while southern counties are still in early season patterns. A few rubs and scrapes are popping up statewide, though. And the hottest counties for rut action are parts of Lawrence, Calhoun, Cleburne, Randolph, Chambers and Lee.
Some Alabama counties are starting to see some scrapes pop up, said Whitetail TV's Bart Goins. We're still four to six weeks out from it firing up in the southern counties, though.
In Mississippi, deer hunters in the northwestern quarter of the state are seeing decent rubbing and scraping action. There might even be a little chasing and breeding going on, too.
It's really heating up, said Realtree United Country's Slade Priest. I'm watching my cell cams and you can tell it's coming fast. Scrapes and rubs are everywhere. Big deer are making mistakes. They're moving in daylight. It's only uphill from here. Mid-December is always great hunting for us.
Tennessee
Central and northern counties wrapped up their rut a week or two ago. Since then, that part of the state has went cold. It's been very slow, said outdoor writer Gil Lackey. We had some pretty decent rut activity at my Stewart County Lease during that first week of muzzleloader. In Hickman County, I saw one young buck chasing a doe. Recently, we've seen a few dinks nose-to-the-ground. That's it.
All said, things are looking better in the far-western and far-eastern counties. They're breeding in western Tennessee, said Goins. Bucks are cruising good. Some are locked down.
Kentucky, Virginia and Georgia
These are really the only three states without a measurable level of rut activity. We're definitely into the late season here. That said, missed adult does and some doe fawns should begin re-entering estrous anytime now. Plus, a few select counties in Georgia will enter their primary rut within the next few weeks, too. Hopefully the action picks up soon, but focus on bed-to-feed patterns until then.
Don't Miss: Kill a Late-Season Stud in 5 Days
Check out more stories, videos and educational how-to's on deer hunting.
Day Activity

Rubbing

Scraping

Fighting

Seeking

Chasing

Breeding