Late-season patterns are setting in throughout the Mid-South, but Mississippi, Louisiana, and Alabama are getting better by the day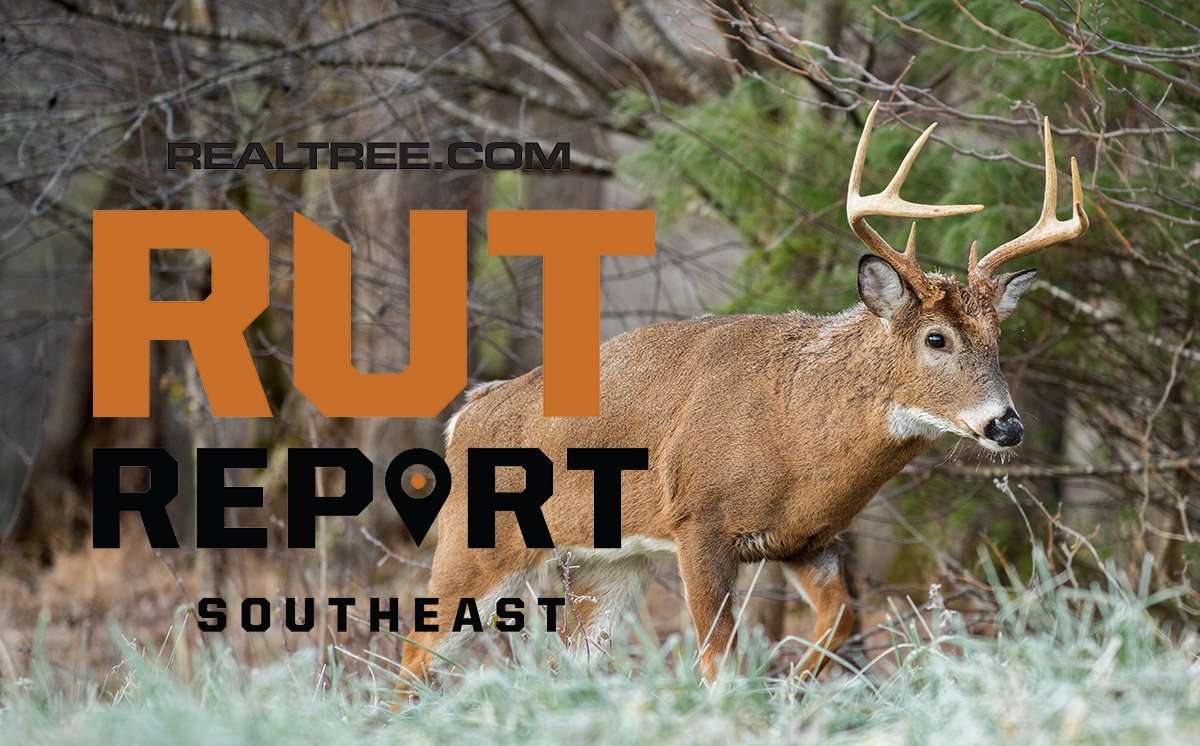 The final days of November produced some of the best rut action that I saw all season around here. We didn't see the little-buck-a-minute cruising that's typical of early November, but as predicted by several other Rut Reporters last week, mature bucks were on the move in search of the remaining estrous does.
I spent several days of the past week hunting northern Tennessee with my wife, Michelle, and our 6-year-old son, Anse. We saw plenty of deer and had an especially good sit a week ago (Nov. 27). Anse and I were hunting a box blind on one side of the farm, where he shot a nice big doe. As we were field-dressing his deer, we heard Mama shoot. To hear Michelle tell it, the report of Anse's rifle caused a doe to stand up out of a thicket 100 yards from her stand — and a nice 8-pointer was right behind her. The doe walked out into a stand of young cover crop rye and pulled the buck along as if he were affixed to a tow strap. Tag filled. They'd been locked down in that thicket the whole time I was in the tree, and I never knew they were around until that shot jumped them up, Michelle says.
Good as those memories are, the rut is trickling to an end around here. One sure sign of that is the Kentucky bait sites — which have been ignored all November — are becoming especially active again. We've had the season's first real winter weather, and I'm getting pictures of mature deer hitting corn piles in broad shooting light. The best action, predictably, is on sites deep in the timber, near thick cover. We have a few weeks of archery hunting ahead before our late muzzleloader season opens in mid-December. Secondary rut action is pretty dependable during that hunt, but the primary focus is still a feed-to-bed effort.
(Don't Miss: The Best Hunting Gear for the 2020 Holiday Season)
It's more of a mixed story farther south. In Georgia, Tyler Jordan reports much of the same. Thanksgiving week was great here, with lots of chasing going on, he says. I think some big bucks are still locked down with does but overall, it's definitely gotten slower over the last three days.
All cylinders should be firing in northern Mississippi and southwest Tennessee, where the first few days of December have coincided with some really favorable hunting weather and open firearms seasons. Many hunters have their eyes set on the next duck season split in Arkansas and Louisiana, but there's still weeks of hunting left ahead with primitive weapons, modern firearms, and archery equipment. In eastern Louisiana, the peak rut dates are scattershot, but in general, you can expect good hunting the entire month of December and well into January in some parishes. And of course, peak rut is still weeks away in most of Alabama.
Deer season in the Southeast is something of a marathon, with many states opening in early September (and even earlier than that in areas of Florida and South Carolina), and the latest seasons running into February. So if you haven't tagged a buck yet, stay in the woods — and maybe kick around a weekend road trip for some of the late ruts ahead.
Will Brantley is an outdoor writer and whitetail outfitter from western Kentucky. He spends much of his fall bouncing back and forth across the border between Kentucky and Tennessee.
Day Activity

Rubbing

Scraping

Fighting

Seeking

Chasing

Breeding