Who Said Hunters Can't Kill Big Bucks on WMAs?
Rack Report Details
Buck:
178
Time of Year:
December 16, 2016
Place:
Georgia
Weapon:
Browning .270 Rifle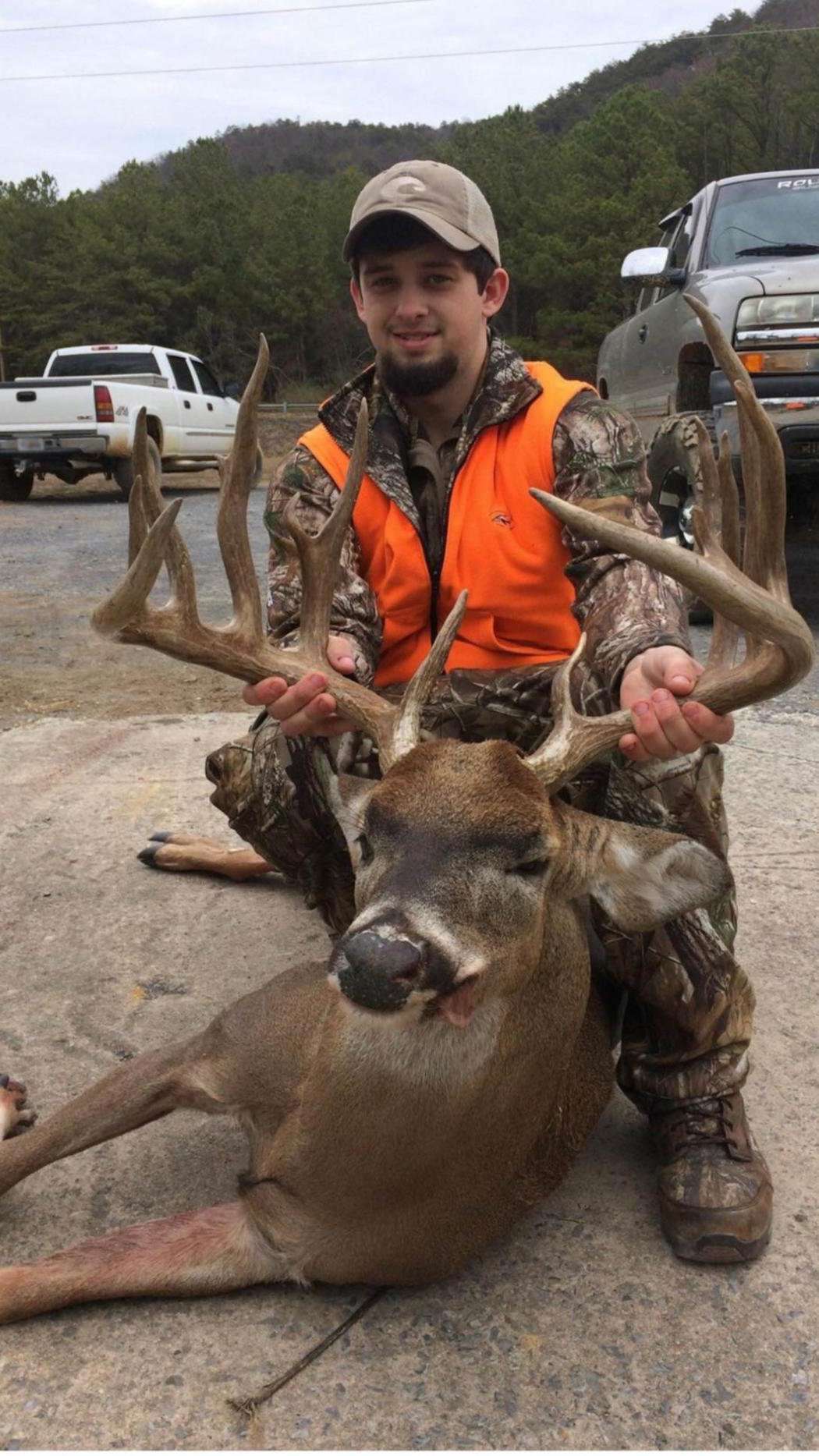 You never forget your first deer. For Eric Stone, it was a small 6-pointer he killed on a youth hunt at Coosawattee WMA. He was 9 years old. The area became so special to him that he continued to apply for the hunt there every year. Last year, on December 16, all those years of scouting and hunting this rugged WMA in northwestern Georgia paid off.
Stone spent the Tuesday and Wednesday prior to the hunt scouting for a good location to set up. The hunt kicked off on Thursday, but Stone had to work, leaving him just enough time to get to the WMA and hang a stand for Friday morning.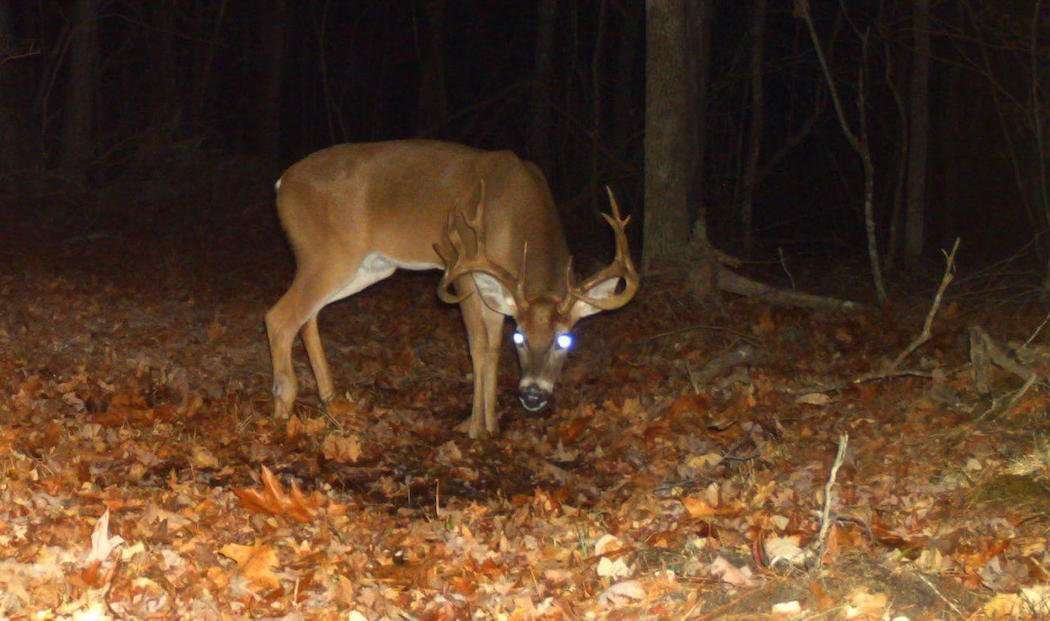 That next morning was unusually cold by Georgia standards, with temperatures down in the 20s. With just a short drive to the WMA, Stone got an early start. He wanted to make sure he had plenty of time to get to his stand before daylight. After a brisk walk in, Stone got settled and waited for sunrise. Not 10 minutes later, still under the cover of darkness, Stone heard the distinct sound of deer approaching.
I could hear a buck grunting and it sounded like it was running a doe toward me, Stone explained. I could just make out their silhouettes as they passed by my stand.
Stone made a couple of grunts himself to try to keep the deer in the area, but the whitetails made their way off into a nearby clear-cut.
By the time the sun came up, it seemed the only thing moving were the squirrels.
I had two squirrels back behind me that kept chasing each other around, Stone said. And you can't help but keep looking back there to see. I must have turned around 20 times and finally decided I wasn't doing it anymore.
A short time later, however, the sound of rustling leaves returned, but this time it had a different cadence to it. Stone turned around and looked once again, but this time it wasn't playing squirrels that caught his attention. Stone could make out a set of deer legs working their way through the thick pine trees.
Realtree® Colorblock Sierra Softshell by 5.11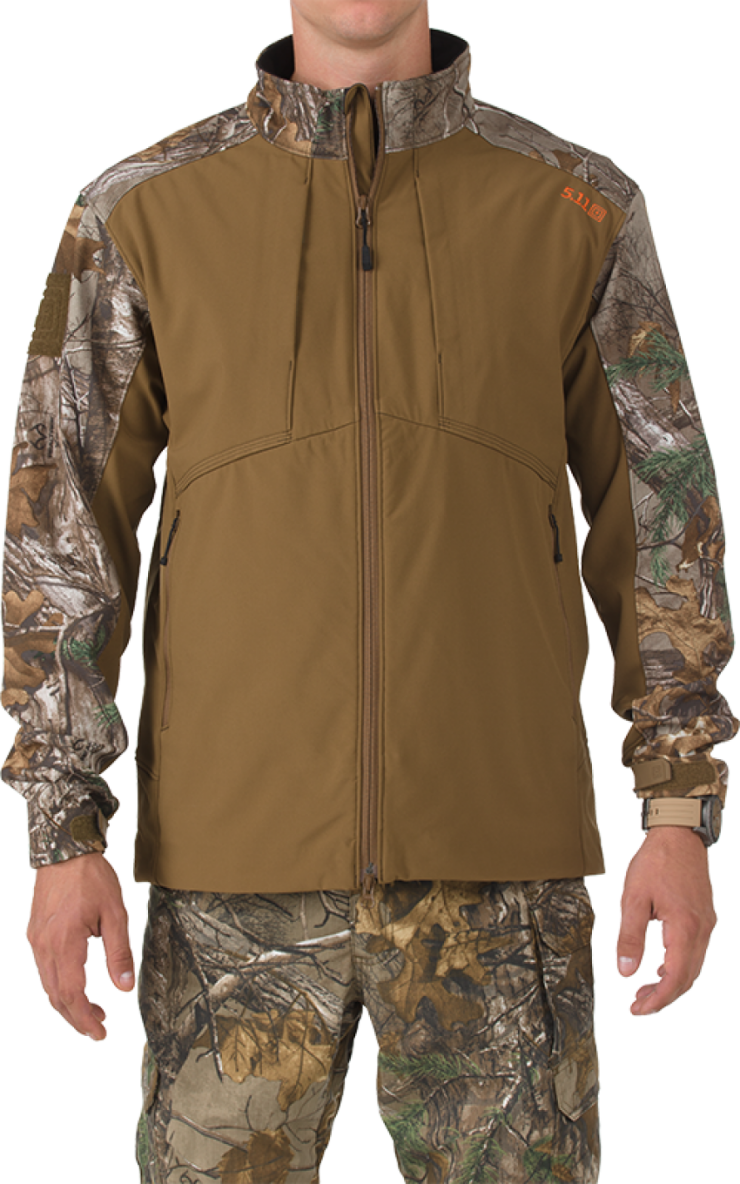 I saw a doe go through a small gap in the pines and then a buck was right behind it, Stone said. By the time I got turned around the deer had already passed through the gap.
Stone was afraid he'd blown the only shot he would get at the big buck, but that fear quickly faded when he heard the sound of deer heading back in his direction. Stone got in position and put the crosshairs of his Browning .270 on the gap where the buck had passed moments before.
The doe came through first and that buck was right behind it, Stone said. When the buck got in my crosshairs, I pulled the trigger and it flipped over and hit the ground.
Knowing he had killed a truly giant buck, Stone called his brother and another friend to help drag the deer out.
I was excited, but I was in shock more than anything. Stone said. I still can't believe how big he was.
The buck sported 14 scoreable points and was rough green scored at 178 inches. The DNR biologist working the hunt aged the monarch at 5½ years old.
To make the story even more remarkable, Stone learned that DNR employees had actually gotten a photo of the buck the previous winter while conducting a trail-camera survey of the WMA.
Click here for more deer hunting articles and videos.
Follow us on Facebook.
Watch all the latest video episodes