Lightning Strikes Twice in Missouri
Rack Report Details
Buck:
198 2/8 Inches
Time of Year:
October 6, 2018
Place:
Bates County, Missouri
Weapon:
Hoyt bow Bowhunting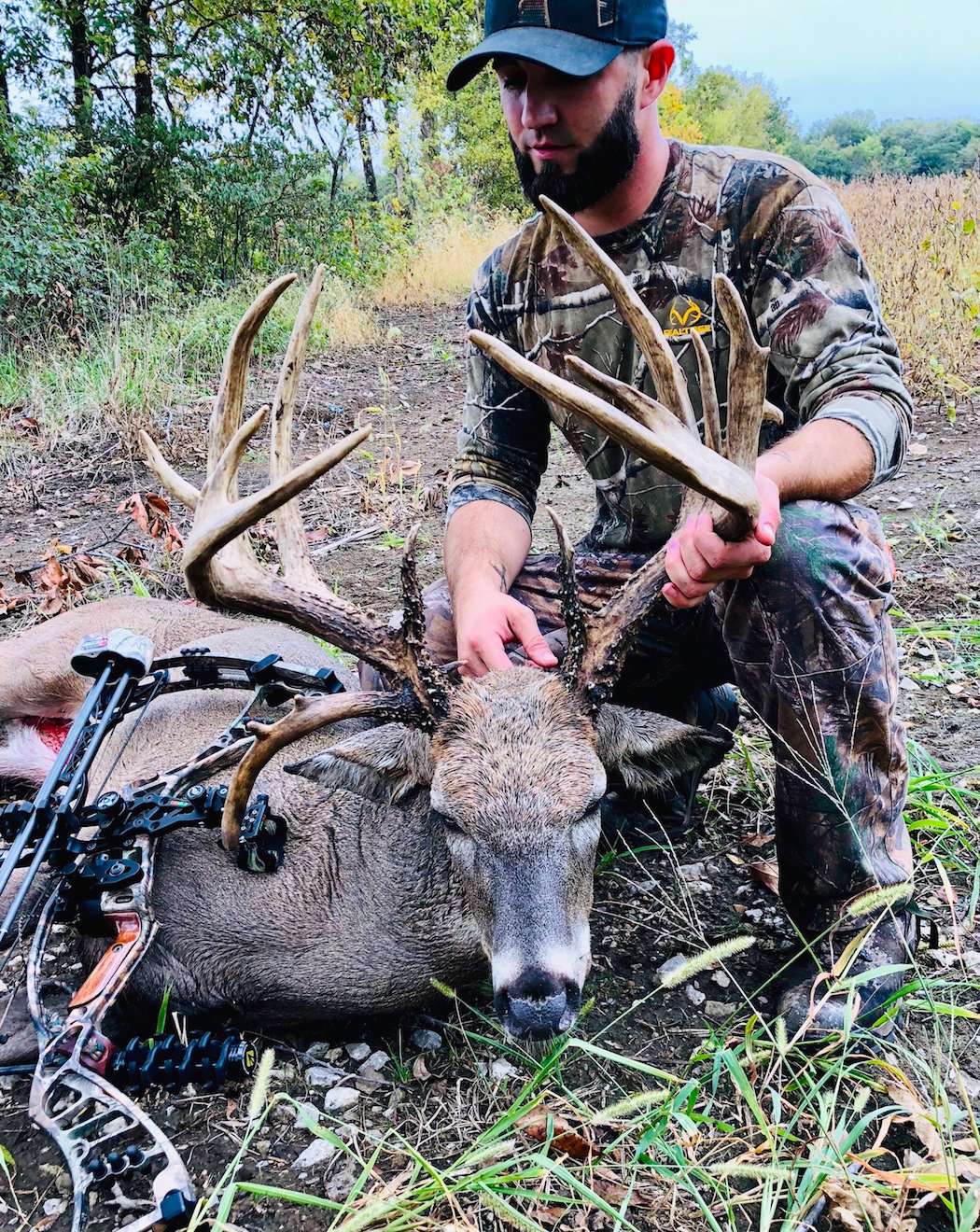 Creston Wolford and a friend, both of Missouri, got together to do some bowhunting earlier this fall.
He lives near Lake of the Ozarks, and he traveled to my place so that we could hunt a couple of nearby properties, Wolford said. The evening before our hunt, he mentioned that the weather forecast showed possible thunderstorms for the morning.
Wolford and his friend went bowhunting anyway.
Sure enough, I started seeing lightning way off in the distance, Wolford recalled. Around 7:45 a.m., rain started falling steadily. My arrows are fletched with feathers, and I hadn't applied any waterproofing solution to them. Further, I wasn't wearing waterproof apparel.
Buy Now: Women's Hunter Wind-Defender Jacket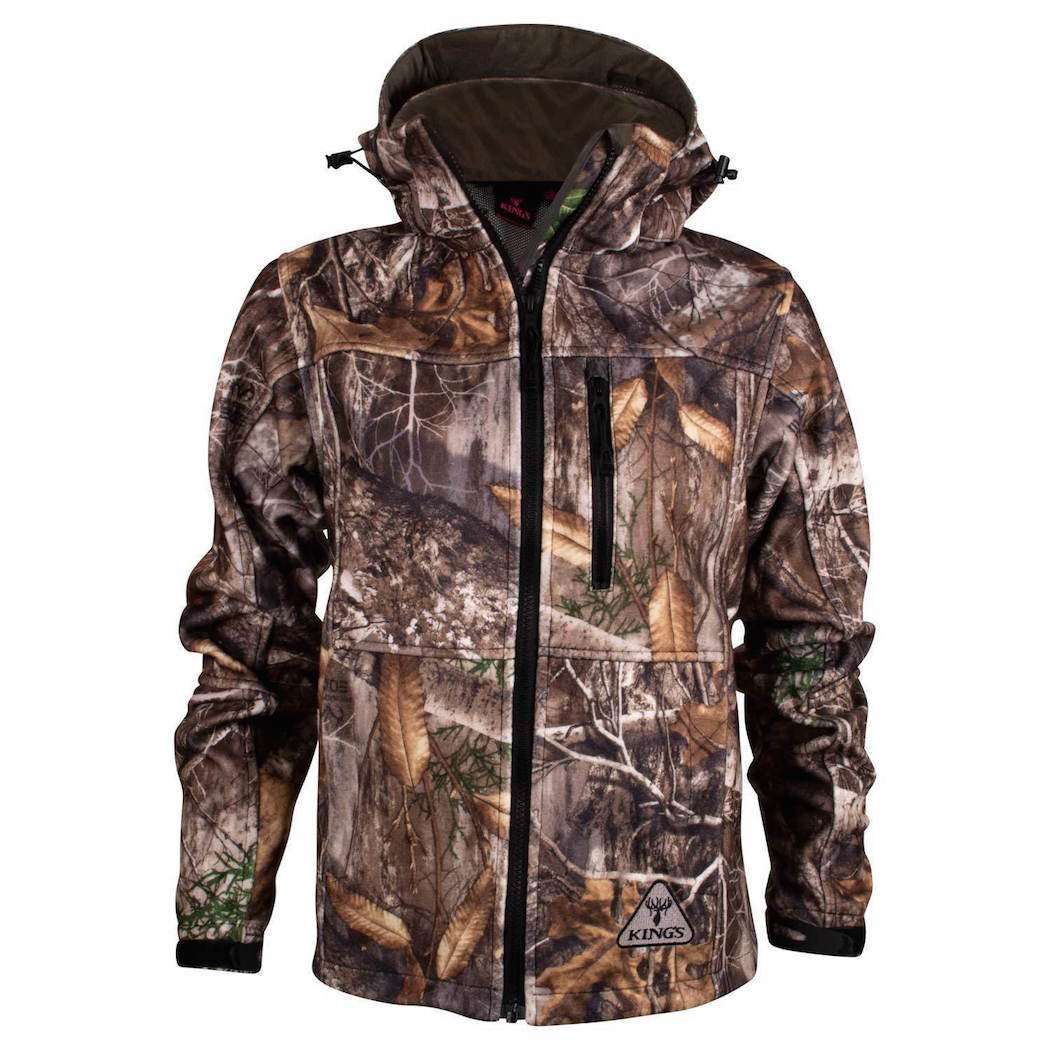 I climbed down and headed toward an area 40 yards from my stand that has brush and overhanging limbs, he continued. I planned to hunker down in there until the rain subsided. As I headed in that direction, though, lightning struck the ground less than 40 feet away from me. I've never heard anything that loud or seen anything that bright. It really startled me, and I actually felt the static electricity.
Wolford texted his buddy who was hunting another property to inform that he was calling it a morning and heading his way.
While driving to the other property, the rain and lightning cleared up, Wolford told. So, I decided to watch a field while I waited for my buddy to finish hunting. I also had a camera I wanted to check, so I hopped out of the truck, grabbed my bow and binoculars, and then headed toward the field.
As Wolford neared the field, he did some glassing.
Across the bean field, I saw a really nice rack, he mentioned. Soon after, the buck bedded down. With the wind in my face and the ground damp from the rainfall, I began my stalk. The field is fairly hilly, so it was a good opportunity.
I reached the area where I thought the buck was bedded, but I couldn't see him, Wolford continued. I tiptoed through the bean rows, looking down each one, when I suddenly spotted his rack facing me just 10 yards away. I instantly drew my bow. He didn't stand up, so I kicked the beans a little bit to get his attention.
The buck raised its head, but did not stand and offer a shot opportunity, so Wolford kicked the bean stalks once again.
This time he stood, and I shot him, Wolford shared. He ran across the field and out of sight. I didn't realize just how big the buck was at that moment. I was confident in my shot placement, though.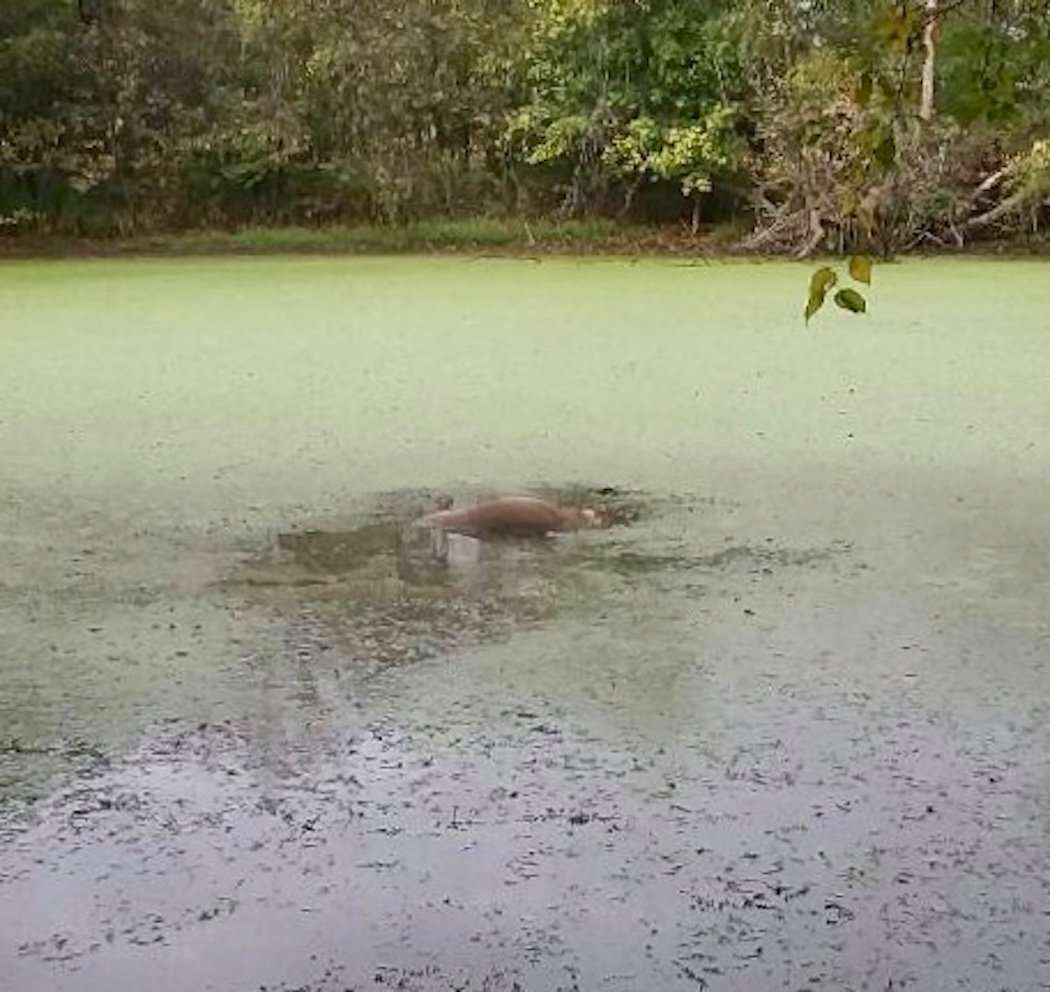 Wolford and his friend assembled and sat in the truck for 45 minutes. As they discussed the situation, Wolford's mind was going a mile a minute.
I wanted to go find my buck, but my son had a football game that was going to start at 9:45 a.m., so I knew I had to get there, he said. We elected to return after the game to look.
As luck would have it, the skies opened back up and poured rain. Consequently, Wolford would have no blood trail to follow.
Following the football game, he reached the scene of the encounter at around 2:30 p.m. with several others to begin searching for his monster buck.
We fanned out and walked through the beans and along the tree line, Wolford told. There's a nasty pond near the back of the parcel, and when I was 100 yards away from it, I heard a buddy yell, 'He's in the pond!' I ran up to the edge of the pond and saw my buck out in the middle. By the time my buddy asked how I was going to retrieve the buck, I'd already stripped down to my briefs!
After a swim and once the buck was on shore, Wolford realized just how impressive the buck is. Its 6 ½-inch bases and an 11 ½-inch drop tine are just two of the buck's many outstanding attributes.
I bet Wolford won't soon forget the day he was nearly struck by lightning, killed a near-200-inch buck, and went swimming in chilly October water.
Don't Miss: 20 Deer Hunting Lies Your Granddaddy Told You
Are you a deer hunter wanting to learn how to accomplish your goals? Check out our stories, videos and hard-hitting how-to's on deer hunting.
Watch all the latest video episodes