Westin McCauley's goal was to someday kill a 200-inch buck, and he pulled it off during the September Kansas youth season
Rack Report Details
Buck:
211 (non-typical)
Time of Year:
September 6, 2021
Place:
Allen County, Kansas
Weapon:
Bergara Premier .300 PRC rifle Rifle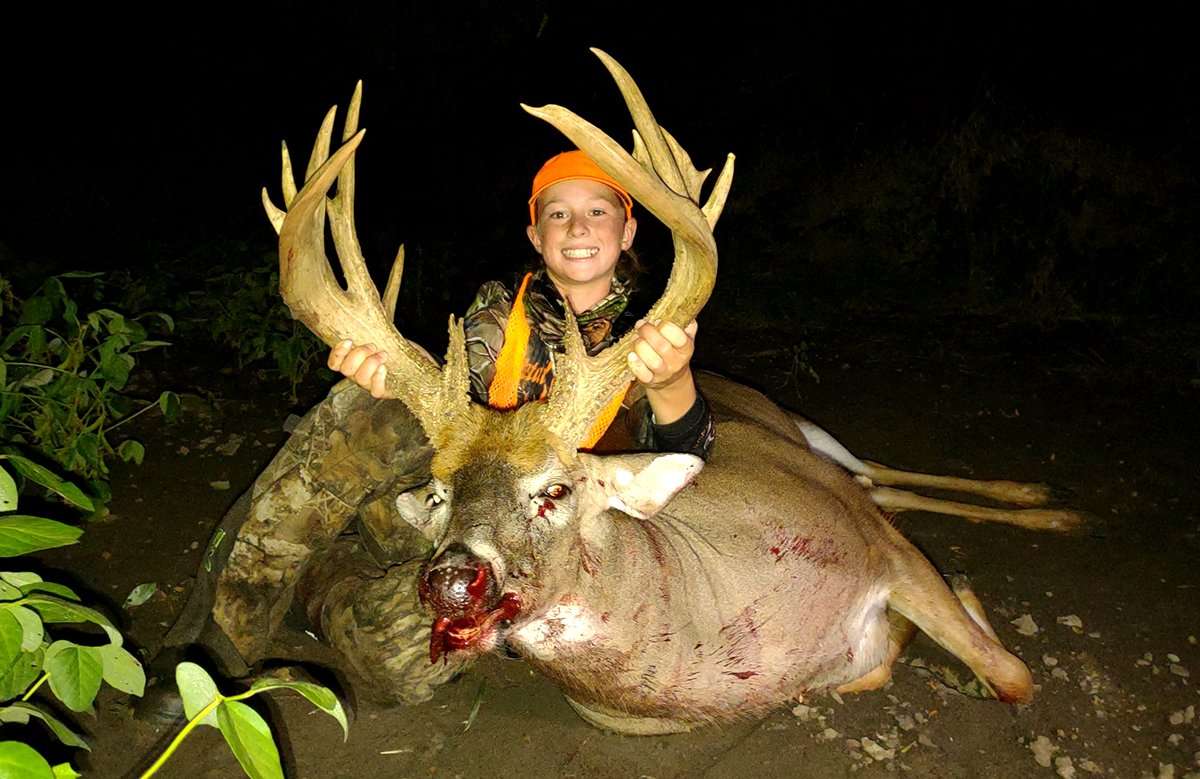 Just about every deer hunter has a goal. Some hunt strictly for meat. Some want to take their first buck. Others want to shoot mature deer only. And the minds of others feast on thoughts of taking a monster buck that breaks the 200-inch mark. The latter was young Westin McCauley's goal — someday, he wanted to shoot a buck measuring 200 inches or more.
Westin's father, Tevis McCauley, owns Whitetail Heaven Outfitters. The operation offers guided, fair-chase hunts on more than 60,000 acres across six states including Ohio, Kansas, Kentucky, Indiana, Florida, and Missouri. The McCauley family eats, sleeps, and breathes the hunting lifestyle, so it's no surprise that Westin is already a serious deer hunter.
My dad introduced me to hunting when I was only about 4 years old, he says. We'd hunt squirrels quite often, and I really liked it. When I was a little bit older, we started hunting deer. I got hooked on it, of course.
(Don't Miss: A Velvet Bow Kill from the Ground)
As the 2021 Kansas youth hunt drew near, Westin had one particular buck on his mind. He and cameraman Logan Hardy would dedicate an entire week, if that's what it took, toward chasing the buck.
We'd been watching the buck for about a year, Westin says. The landowner that we lease from out there had been watching the buck for a couple of seasons, too. I really wanted to get an opportunity to take him.
On the first afternoon of hunting, we saw a buck right at the end of shooting light, he continues. All we saw was a white rack going through the field. It seemed to be the buck I was after, but we aren't sure. The second afternoon, we saw nothing, but it was still a beautiful sit.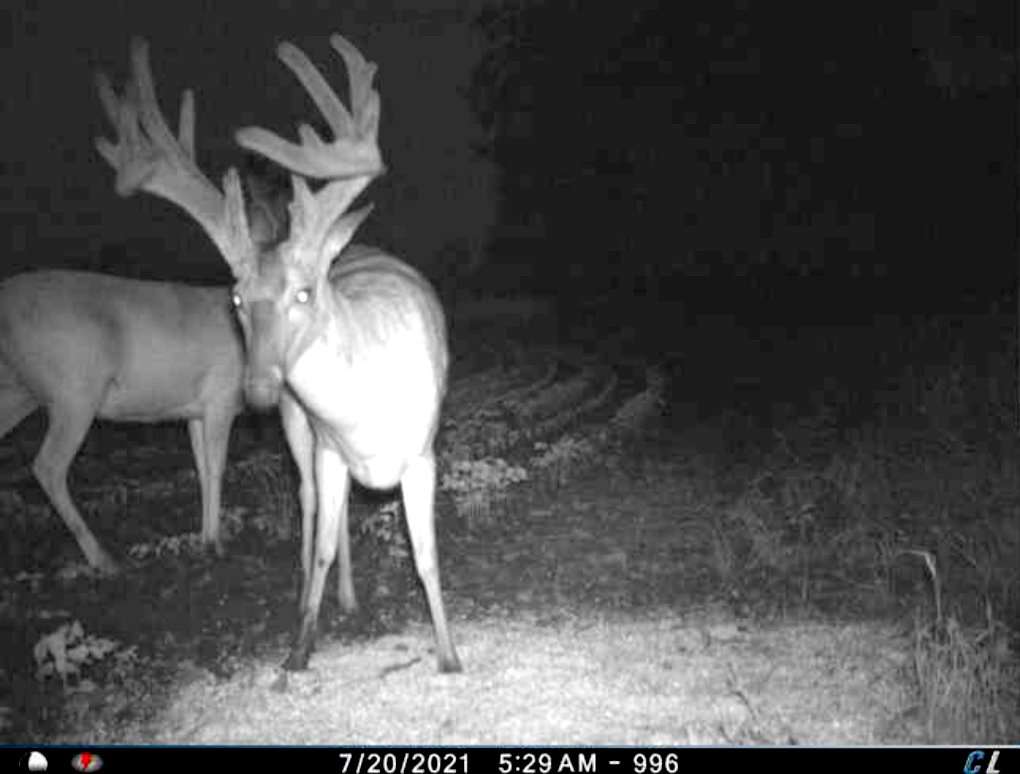 Things turned in Westin's favor on the third afternoon.
We had two does come out in front of us that afternoon, and they were staring really hard to the left, he says. At that point, I knew they were looking at another deer, and I assumed by their posture that it was a large buck. Then, he walked out.
I sat down in my chair, and took some deep breaths to calm down, Westin recalls. I tried not to look at his antlers much. I didn't want to get too excited. Finally, he came out where I could shoot him and turned perfectly broadside. I let him get relaxed, and then I took the shot. I hit him perfectly, and he ran about 50 yards through the beanfield and then jumped into the woods.
Westin was brimming with emotions following the encounter.
I was crying and everything, he says. We watched the camera footage and knew that my hit was perfect, but we waited about 45 minutes and then went tracking. The landowner drove his side-by-side down to the field and met us, then we took up the trail. We quickly found the blood trail and soon after, we found my buck just 25 yards inside the woods.
(Buy Alert: Realtree 25 Foot EZ Rope)
I was speechless, he continues. We really had to make the hunt happen. We didn't have anything set up — no stands or blinds — because we knew we couldn't put pressure on him. The beans were super tall, so we found a place on the ground that provided open shooting over the beans. It was also a 2-mile walk through the dang Kansas mud to reach the field. We definitely worked for it.
Shooting a 200-inch buck at some point in my lifetime was my goal, Westin says. I figured that it would happen someday because we have really good land to hunt. I just never thought it would happen so early in my life. It feels amazing.
Watch for hunt to drop soon on Westin's YouTube channel.
Now that he has a 200-inch buck under his belt, Westin says that he's looking to take a buck scoring over 150 inches with his bow in Ohio, Indiana, or Kentucky.
With his luck, maybe he'll do it in all three states.
(Don't Miss: Stuck at Full Draw on 184-Inch Velvet Monster)
Watch all the latest video episodes