The deer scored 181 and change, and is Blanton's second biggest bow kill to date
Rack Report Details
Buck:
181 6/8 inches
Time of Year:
October 26, 2021
Place:
Pratt, Kansas
Weapon:
Mathews (new 2022 model) Bowhunting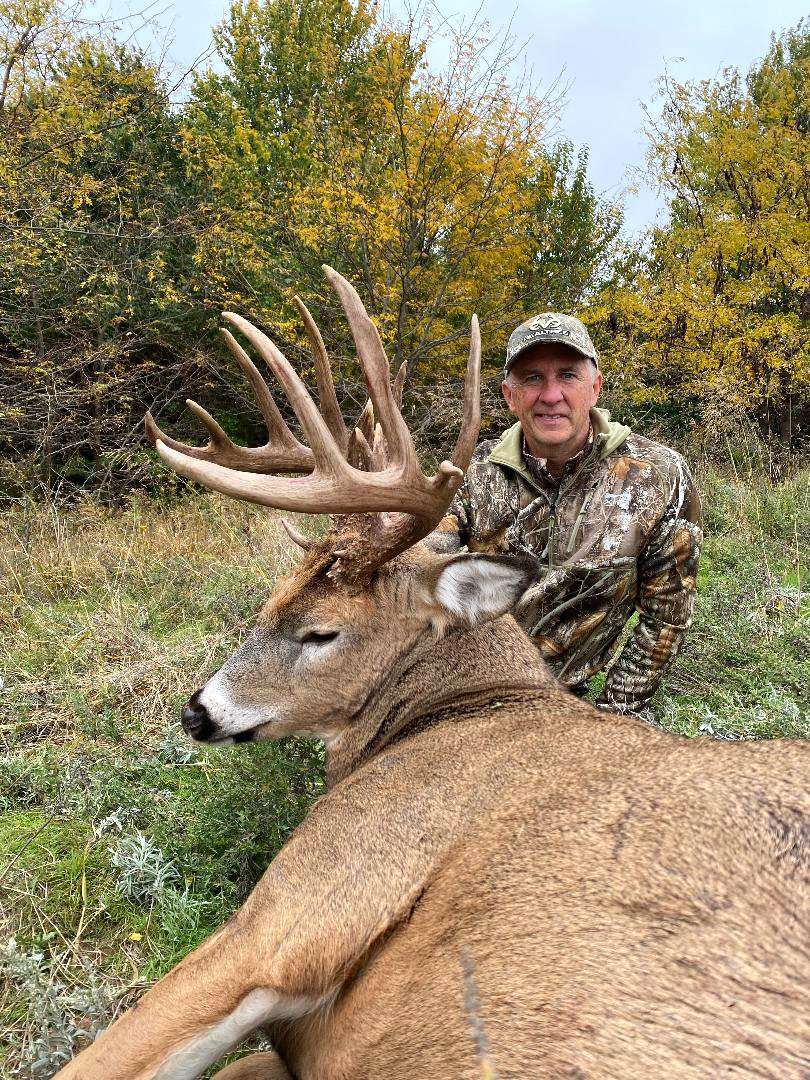 David Blanton took a road trip to Kansas in late October, which is never a bad idea. He was hunting his 13th year with JB Outfitters, a place where he's had great success in the past. This year, the outfitter had a specific buck in mind for Blanton to target — and the deer was a giant. He knew the buck very well. Last year, he was a borderline target buck in the 160-inch range, but he blew up, Blanton said.
The first few days of the hunt produced a lot of sightings, but not one of the target buck. Then, on the afternoon of October 25, he spotted the deer, but didn't get a shot. This time of year, most of the deer movement tends to be in the evening, but we saw a ton of bucks moving that morning, Blanton said. There was a swampy area that was 150 yards to the south that these deer were bedding in along a railroad track. There were some cottonwood draws and CRP fields, too. We had a clearing to the west of us where I could not shoot, but the cameraman could see it. That's where we saw the deer the evening before. He lip-curled and piddled around. We got footage of him. It was incredible to see that deer in person.
The next day was destined to bring better luck. On the morning of October 26, Blanton went afield again. He settled into the stand about an hour before daylight to let things calm down.
(Don't Miss: 186 Georgia Bow Buck is Tyler Jordan's Biggest Archery Kill Yet)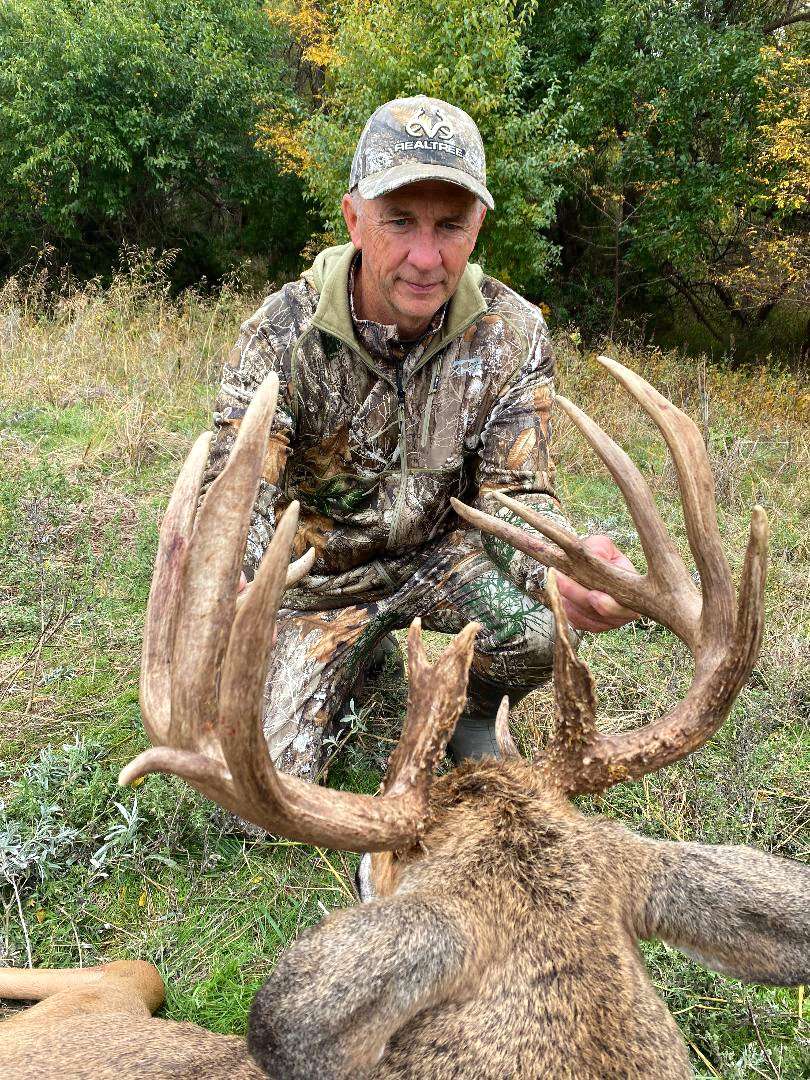 We could only hunt this deer with a south wind, Blanton said. It was all a wind game. We were able to slip into the tree through the feed lot with a south wind and never be exposed. We had plenty of back cover to make sure we weren't silhouetted. And we certainly didn't go in there with a north wind. It was not only about paying attention to the wind but allowing the wind to work to our advantage.
The sun rose, and anticipation with it. It was warm, and the temperature was around 60 degrees, but Blanton still expected decent movement. A strong southeast wind carried his scent out and away over the open pasture.
They were set up in a Primal ladder stand that they'd put up the day they got there. When it broke daylight, they began seeing bucks from the treestand, and they were moving a lot — 1 ½- and 2 ½-year-old bucks were cruising everywhere. Then, the action got even better.
(Buy Alert: Realtree Camo Pro Staff Performance Hoodie)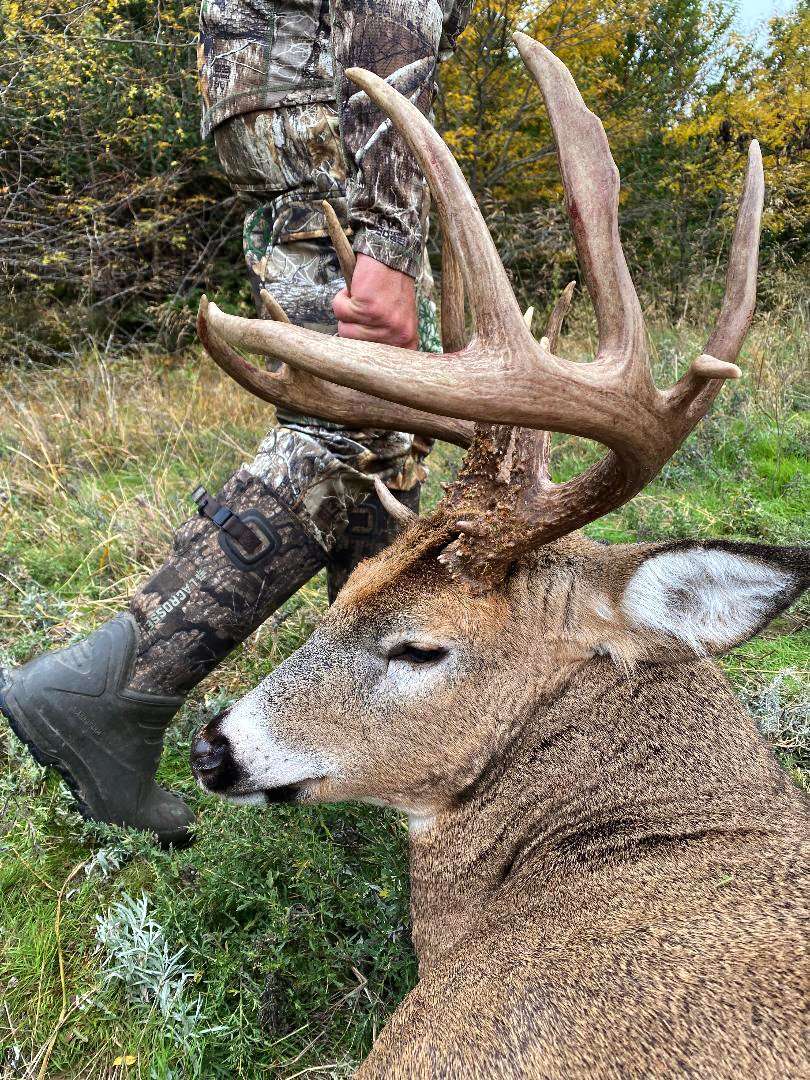 A 145-inch 4-year-old came through, Blanton said. He acted like the dominant buck in the area. He acted aggressive and dominant — even more dominant than our target buck. The tarsal glands and legs were black. I've come to realize that different bucks have different personalities. I whispered up to the cameraman, when that 4-year-old leaves, that big buck will come in.
Fifteen minutes later, around 8 o'clock, that's exactly what happened. He ranged the buck with his Bushnell rangefinder, and it didn't take long for the deer to offer a quartering-away, 25-yard shot opportunity. Shooting the G5 MegaMeat, it entered around the last rib and exited through the shoulder.
After giving the deer some time and letting things calm down, he climbed down and grabbed his arrow. They waited a few more hours, and then took up the blood trail. It only took a few minutes to recover the deer. It was piled up just 45 yards away.
(Don't Miss: A 200-Inch Texas Buck on a 90-Degree Day)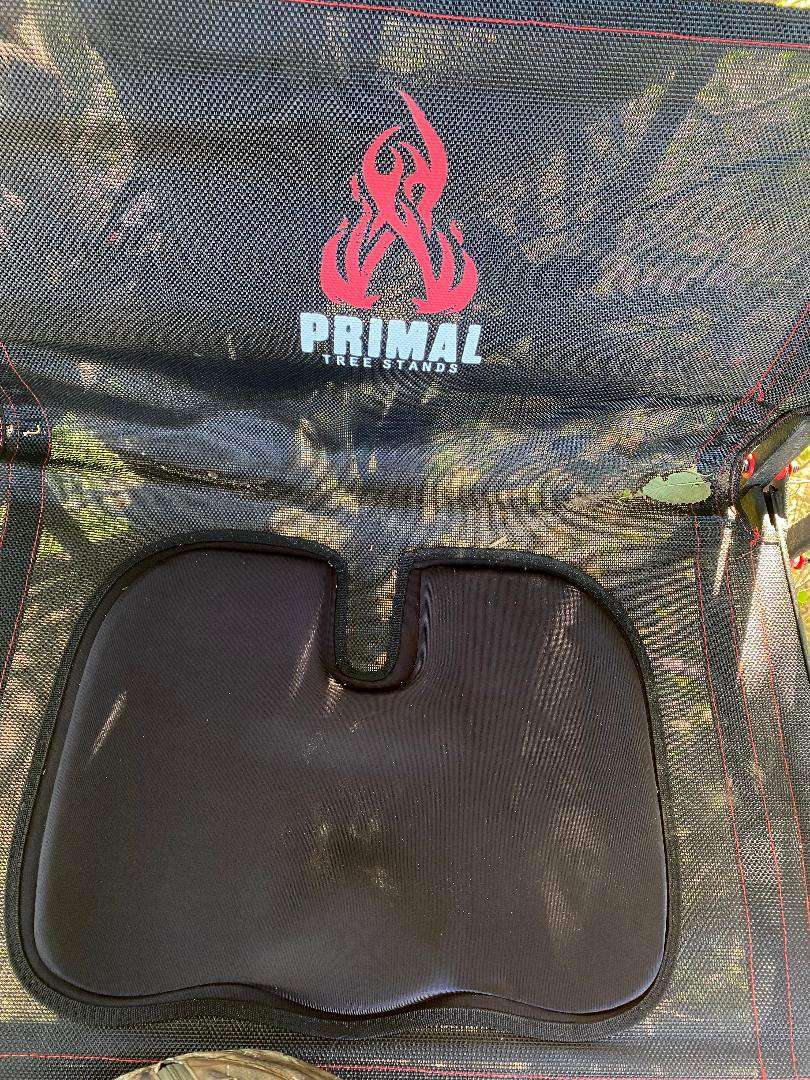 This is a magnificent animal, Blanton said. He looked a lot like a Canadian whitetail with mass and character. He had big ol' bladed brow tines. I was blown away with how big his body and neck were. On the ground, he was even bigger than we thought. From the Spartan pictures, we thought the deer would be in the low 160s. But these big, old Kansas deer grow on the ground. He had 39 inches of mass. He was a typical five by six with three extra points.
The 6 ½-year-old giant scored a whopping 181 6/8 inches. Its heavy mass pushed its score much higher than anyone expected.
This is the second largest I've ever shot with a bow, Blanton said. My largest I also shot out here seven years ago — a buck we called 'Houdini.' It's hard to beat hunting a big midwestern whitetail. I just love it. I love hunting in Kansas. And it seems my best success in Kansas is in October, before the rut busts wide open and bucks roam a lot. They become nomadic. I love hunting these deer in October before they start covering 4 or 5 miles.
Like we said, those late October road trips are never a bad idea.
(Don't Miss: Georgia-Kate McFerrin's Monster Texas Buck)
Watch all the latest video episodes