Get Ready for the Locavore Explosion in Hunting
More people are hunting for meat. And they're not the folks who are on furlough, or laid off because of the economy's poor performance these past few years. Classified as locavores, these people have come to realize that wild game is healthy and that the entire process, from field to fork, can be enjoyable and feels natural.
As many of you know, the numbers are up for fishing and hunting participation - according to the U.S. Fish & Wildlife Survey, done every five years.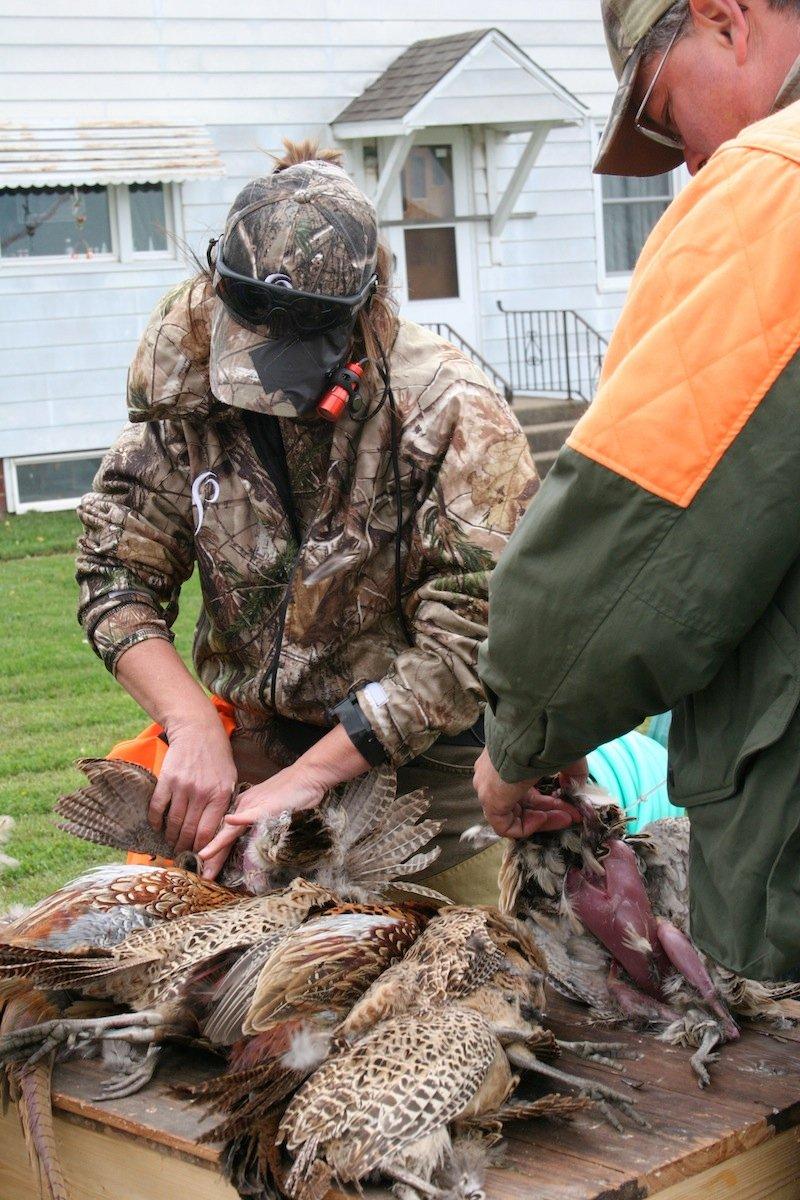 Responsive Management, a research group in Virginia, wanted to know why. It conducted a survey, then issued a report in September titled Exploring Recent Increases in Hunting and Fishing Participation.
Patrick Durkin, sportswriter for the "State Journal" in Madison, Wis., read the entire report and wrote, Perhaps the most interesting factor, however, is a noticeable increase in people who hunt 'to obtain a natural or green food, as well as to supplement food budgets.' In fact, according to the report, meat motivation ranked second on the list of reasons to hunt, right after sport and recreation. There are four reasons to hunt listed on the survey: sport and recreation, to be close to nature, to be with family and friends and meat acquisition. Hunting for meat fell to last place in surveys of a similar nature in 2002 and 2006. It rose to second place in this last survey.
Who are the locavores? The report stated, Today's new hunters are slightly more often female, younger, suburban, and in college or the military.
The term locavore means a person interested in eating food that is locally produced, not moved long distances to market. The locavore movement in the United States and elsewhere was spawned as interest in sustainability and eco-consciousness became more prevalent. (Wikipedia)
"A deer you shoot in your back yard -- that's zero food miles," said Jackson Landers, a Virginia hunter and hunting instructor, in a column written by Jennifer LaRue Huget, in The Washington Post.
The Locavores, or the Sustainable Generation
In an article over at Turkey Country (July/August 2013), the National Wild Turkey Federation's magazine, I wrote a feature about the Learn to Hunt (LTH) program in Wisconsin. Introduced by the Wisconsin Department of Natural Resources (DNR), the program combines classroom instruction with fieldwork for interested new hunters age 10 and up. Following time in the classroom, the program then pairs a novice with a mentor—an experienced volunteer hunter.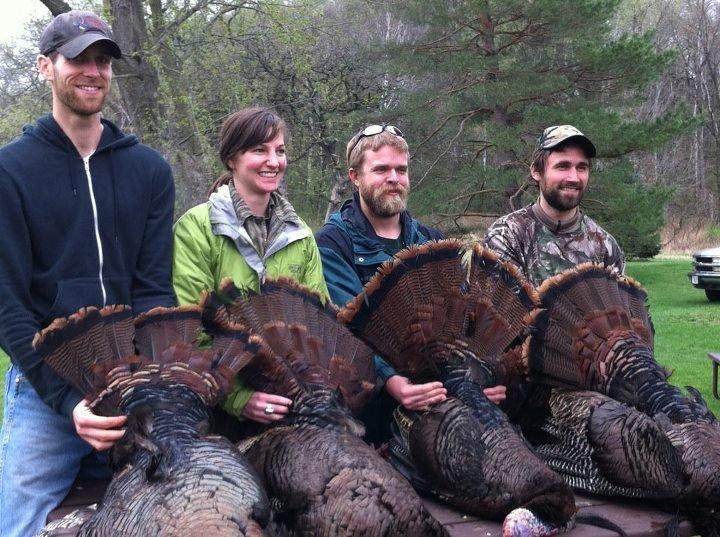 The LTH program waives license and hunter safety certification requirements and provides one free turkey (or other appropriate) tag valid for the dates on the LTH application. Training includes safe firearm handling, ecology of species and methodology of hunting. Sometimes, the course goes further and teaches not only how to process and cook wild game, but also serves the game as a meal.
During the writing process for that article, I interviewed Keith Warnke, Hunting and Shooting Sports Coordinator for the DNR. These young adults are the sustainable generation. They want to hunt for reasons that are very deeply motivating to them; it's about the future, conservation, preserving the planet. People are committed to that. Theirs is no passing interest that was spurred by a 10-minute TV segment. They live the sustainable movement and hunting is a part of that. It's already their identity, explained Warnke, about the younger generation and their attitudes toward hunting.
The Wisconsin DNR offered Hunting for Sustainability courses last fall through the Madison Area Technical College. The course focused on teaching participants how to hunt deer as a source of sustainable, local protein.
The classes filled up quickly. Each time we have offered hunting for sustainability events, demand outstrips the number of spots we have available. Through the locavore/foodie connections, we have developed the new adult hunter safety one-hour test out. We believe there are substantial gains to be made in recruiting and forming another community of hunters, added Warnke.
Learn more about Wisconsin's Learn to Hunt program.
Locavores, hipsters who hunt, the Sustainable Generation … all need to be welcomed within our ranks and mentored, appreciated and recognized for their good works.