Tracking Study Reveals Varying Honker Behavior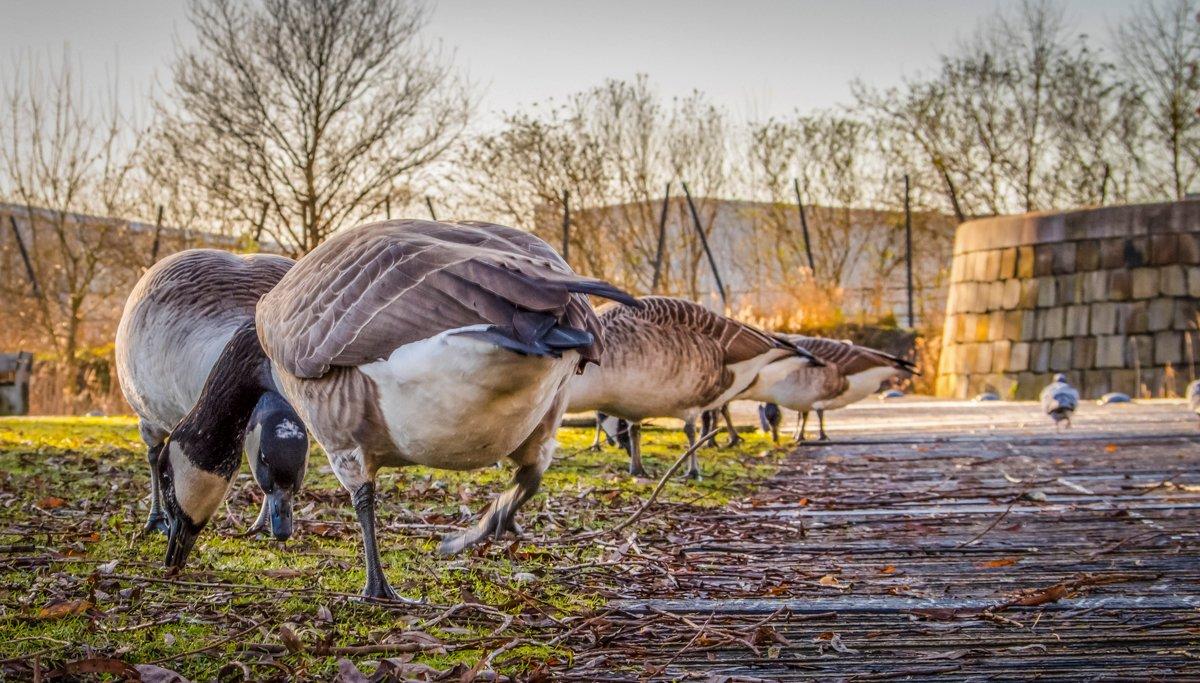 Waterfowlers typically assume, with apologies to the town mouse and the country mouse, that an urban goose remains a city dweller its entire life.
However, recent research from the Steven A. Forbes Biological Station indicates that's not necessarily true.
A March 8 post on the station's Facebook page said its urban Canada goose project marked about 60 honkers with GPS transmitters. Researchers found that the birds spend the winter in the Chicago area, but most of those marked breed to the north, in Wisconsin or Canada.
The study results showed that one male goose migrated with a mate to the Hudson Bay region, where the pair nested for two consecutive summers. The bird was shot in November 2017 by a hunter in Michigan. He returned the transmitter so it could be used on another goose.
Those revelations prompted an interesting question from a Facebook follower: Are urban geese isolated, partially isolated or fully mixed into the wild population?
Our birds are marked in winter in urban areas, but many breed in more northerly latitudes, the station said in its response. So, some of your question depends on what qualifies as a city goose! Birds that breed in urban areas are much more likely to remain in urban areas throughout the annual cycle. Nature usually doesn't operate in clear lines, though. Lots of failed- and non-breeding temperate breeding (also known as giants) geese make migrations to other regions to molt in summer. The genetic separation of temperate-breeding and subarctic-breeding Canada geese is fairly muddy from the work we've done, suggesting some degree of intermixing.
The Forbes Biological Station, established in 1894, is located along the Illinois River on Chautauqua National Wildlife Refuge near Havana, Illinois. It's the oldest inland field station in North America and houses the Frank C. Bellrose Waterfowl Research Center. Research efforts focus on the Illinois and Mississippi rivers and wetlands throughout Illinois, with a specific focus on the ecology and management of wetlands, waterfowl and other water birds.
Click here for more Realtree waterfowl hunting content. And check us out on Facebook.