Asian-Style Grilled Wild Pork Skewers
Wild pigs are tough on a habitat. Days of hard work on a food plot can be destroyed in a single night. Mature timber can be rooted and stripped of bark till even mature trees die. Water holes can go from pristine to a mud wallow in short order. And don't even get me started on ground nesting game birds like quail and wild turkey.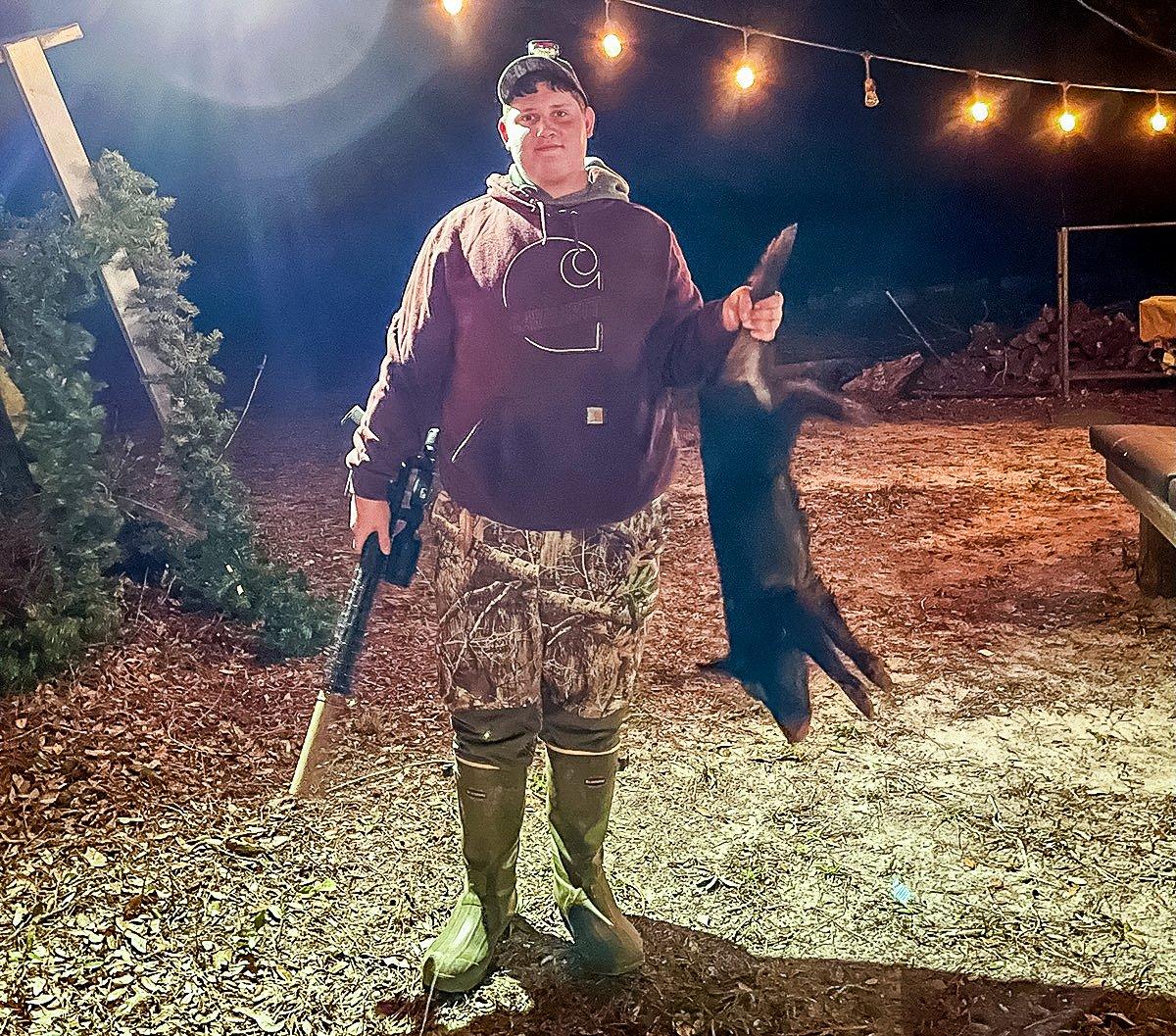 All that means that habitat owners and managers like to see as many hogs as possible removed from their property. That means that not much gets culled when a family group comes in, even the small hogs. That's ok, since those immature hogs are some of the tastiest and most tender you will find. We like to cube them up and thread them onto skewers for the grill.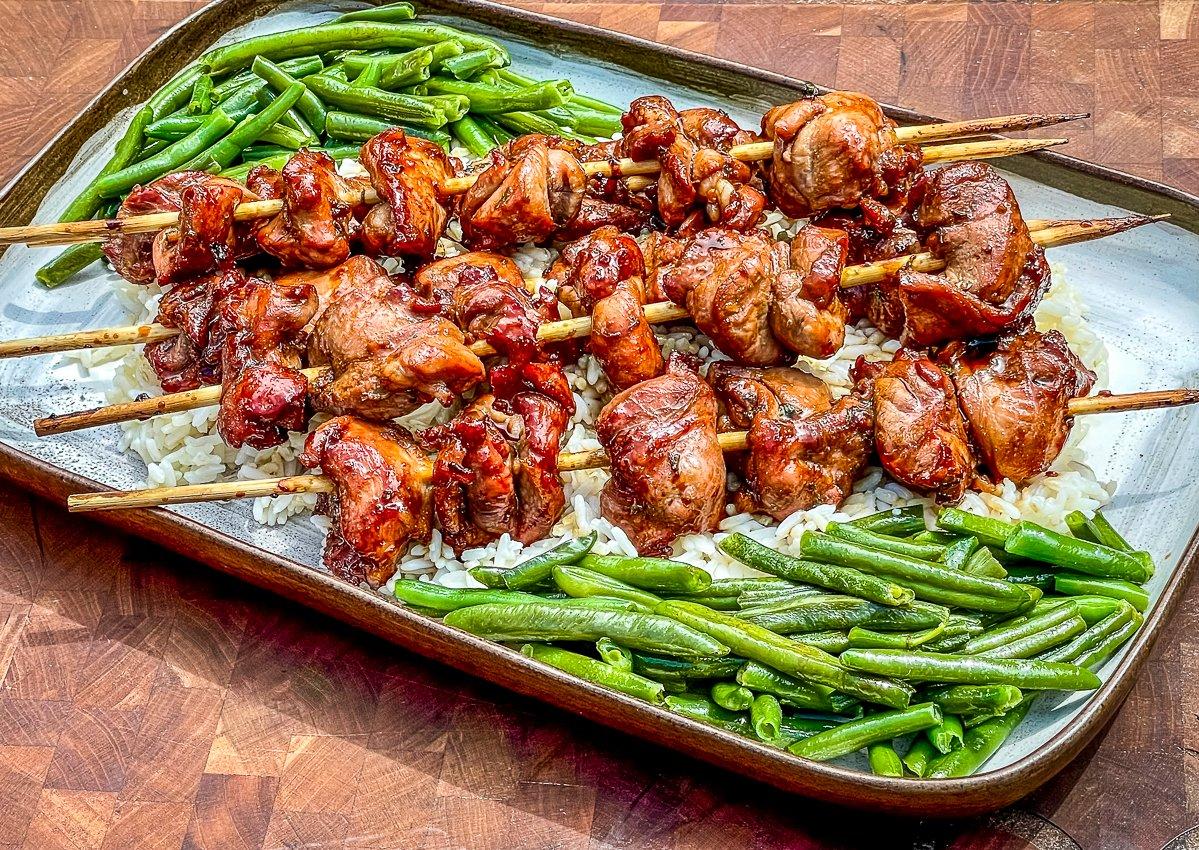 This recipe features Asian-style flavors and makes a quick and easy meal the entire family will love. Mix up the marinade and pour it over in the morning before you head to work or to the deer stand or duck blind. The pork will be ready to grill when you get home that evening.

Ingredients
2 pounds wild pig, the younger the better, cut into chunks
Bamboo skewers
Marinade
½ cup soy sauce
¼ cup honey
3 tablespoons apple cider vinegar
1 tablespoon Hoisin sauce
1 tablespoon vegetable oil
2 teaspoons minced garlic
½ teaspoon ground ginger
½ teaspoon dried parsley
Cooking Instructions
Cut the pork into roughly 1.5"x1.5" cubes.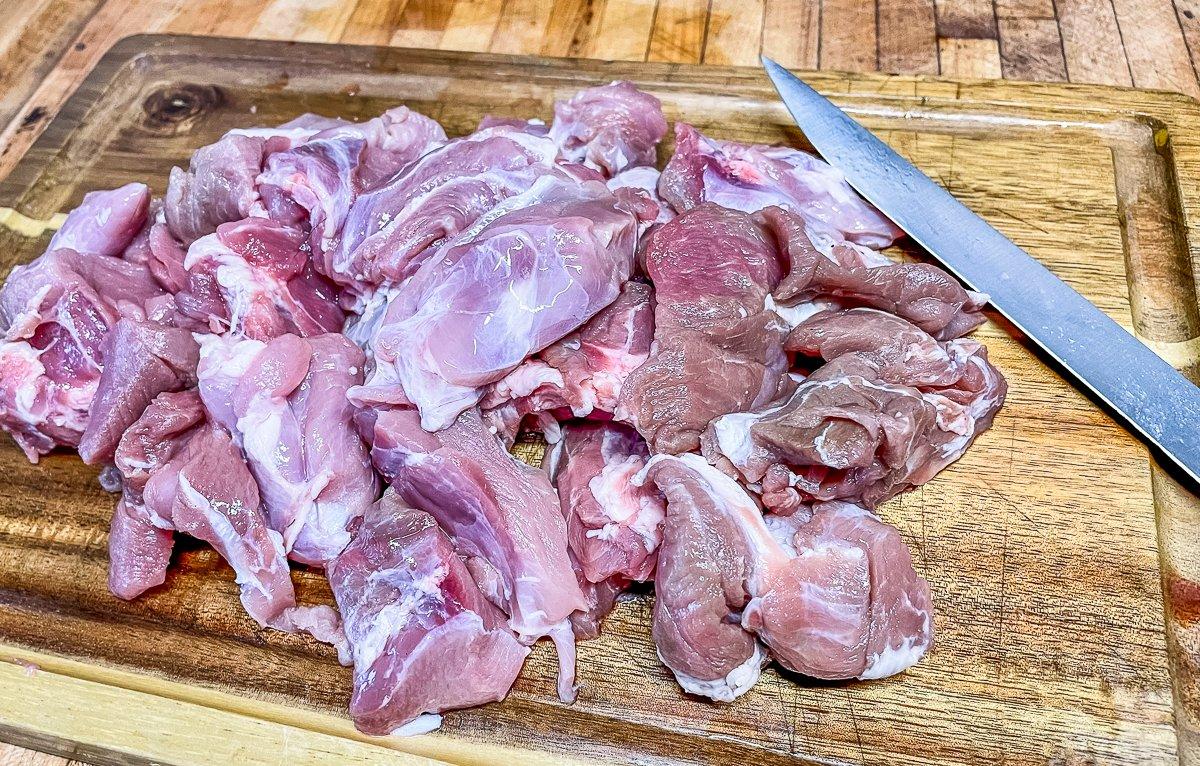 Mix marinade ingredients. Reserve ⅓ cup of marinade and pour rest over the pork in a zip style bag. Refrigerate the pork for 4-8 hours to marinate. Refrigerate the reserved marinade.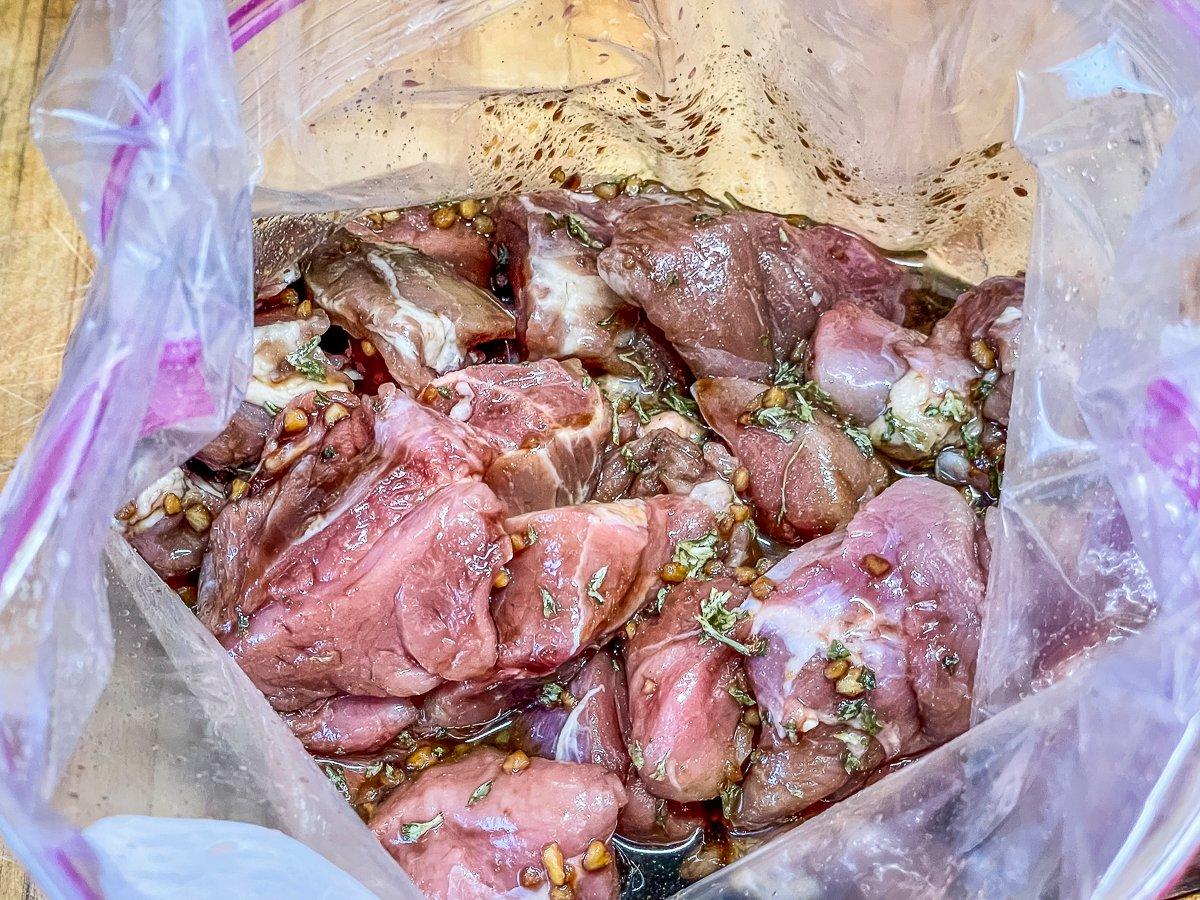 Once the pork has marinated, thread it onto bamboo skewers that have been soaked in water. Add reserved marinade to small saucepan and bring it to a boil. Cook the marinade until it has reduced by one third and thickened slightly.
Place the pork skewers on a preheated 350 degree grill. Grill 15-20 minutes, turning often, or until the thickest pieces register 145 degrees for an internal temperature. Starting halfway through the cooking time, brush the reduced marinade sauce over the pork, repeating each time the pork is turned on the grill.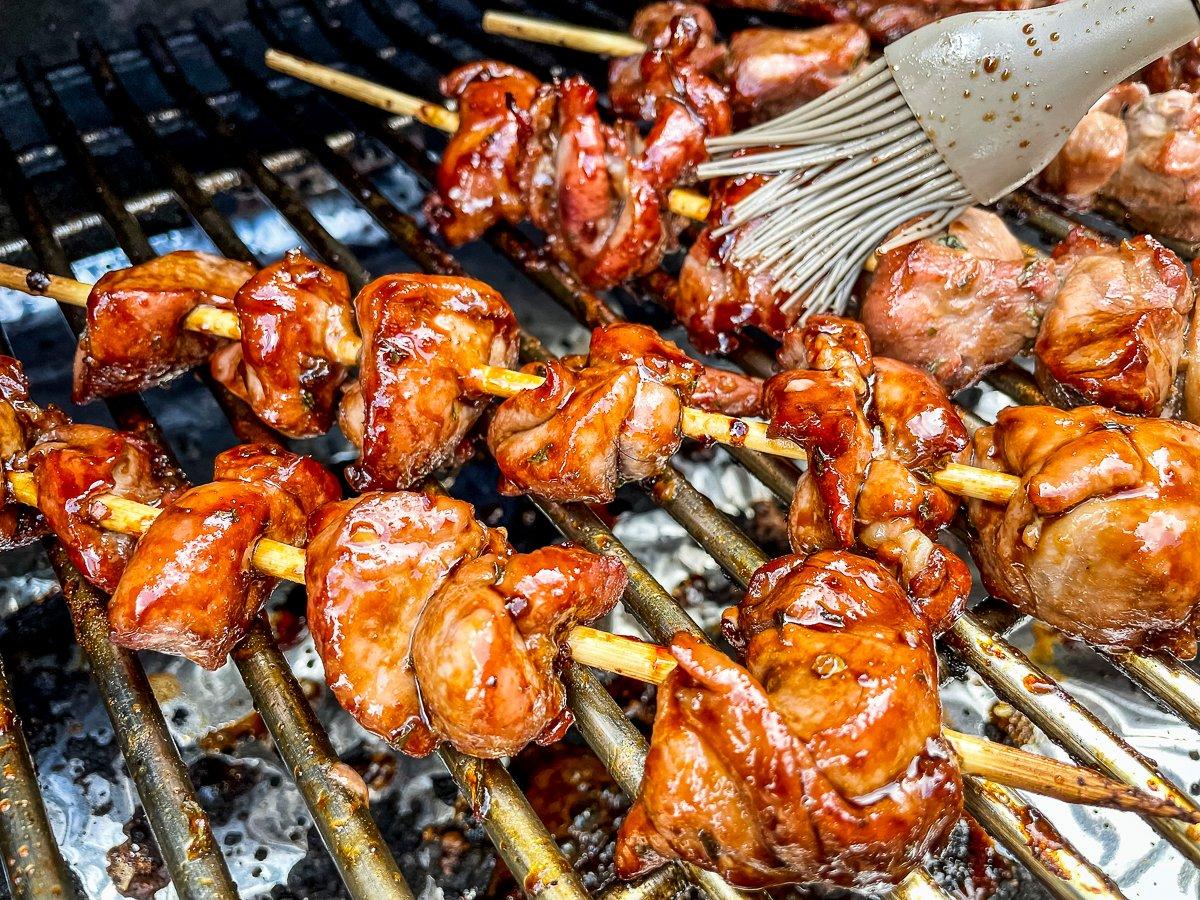 'Serve with rice or noodles and stir fried vegetables.