Chicken-Fried Venison Backstrap with Milk Gravy
One of the best, and simplest, ways to cook a slice of venison backstrap is to bread it in seasoned flour and fry it for a minute or three per side. Chicken-Fried Backstrap goes great with eggs, hash browns, homemade biscuits, and gravy.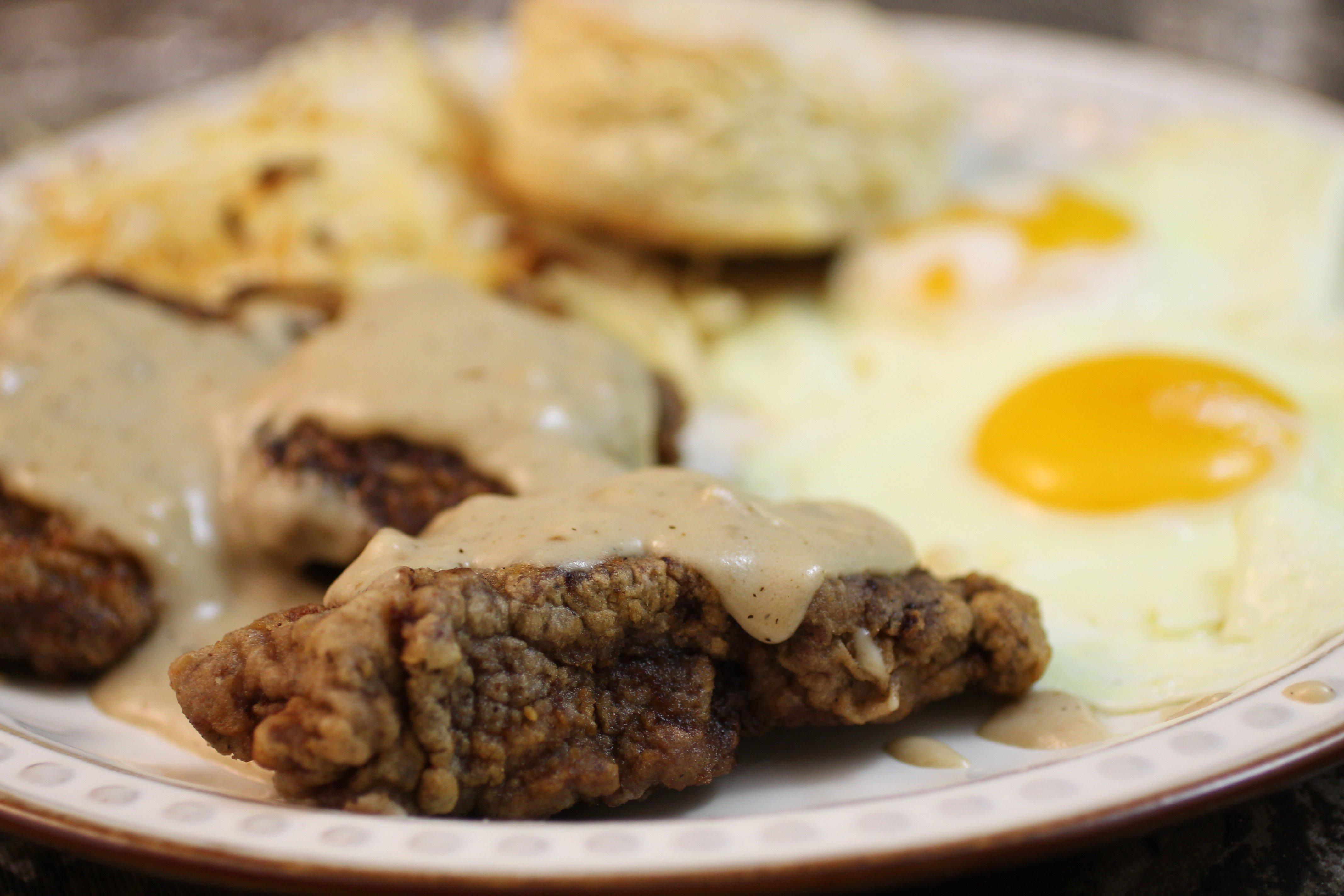 I like to fry my venison in a 50/50 mixture of lard and vegetable oil, but straight vegetable oil or vegetable shortening like Crisco will work.
For a crispy crust that isn't greasy at all, make sure your oil is hot enough before adding the meat, 350 degrees is about right. Cast iron is the cooking utensil of choice with any fried meat. Dust the backstrap steaks well on both sides and let them rest for five to 10 minutes for the crust to set before adding them to the hot oil.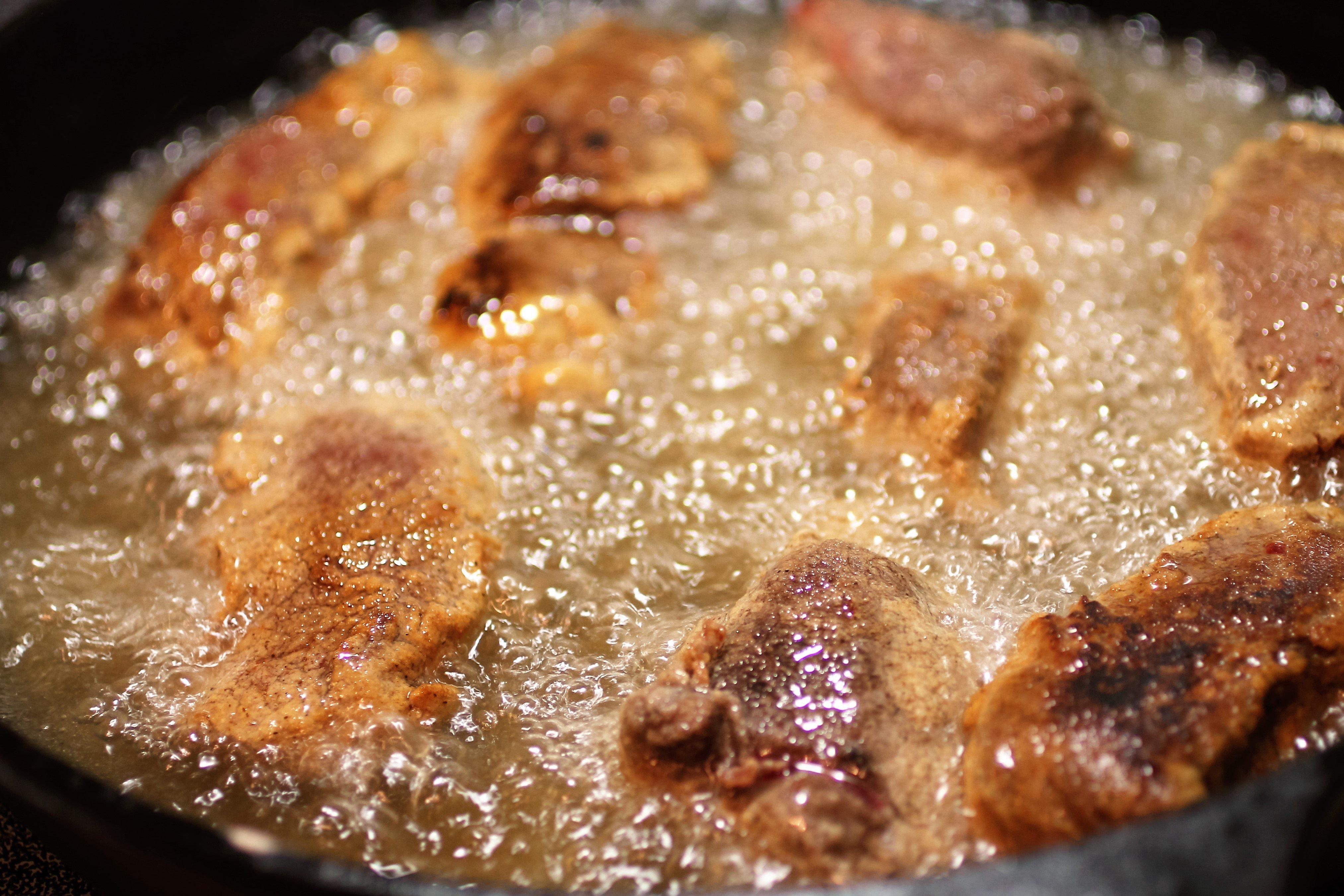 Ingredients
2 pounds venison backstrap, sliced
2 cups seasoned flour (I am partial to Kentucky Colonel brand pre-seasoned flour, but a tablespoon of salt, a tablespoon of pepper and a teaspoon of Cajun seasoning added to two cups of all-purpose flour will work in a pinch)
Gravy
Reserve four tablespoons of flour from dusting
Reserve four tablespoons of frying grease
3 cups cold milk
Cooking Instructions
Dust each slice of backstrap in seasoned flour, set aside to rest and allow the crust to set. Heat a half inch of oil in a cast iron skillet till the oil reaches 350 degrees. Place the backstrap, three to four slices at a time, in the hot oil. Fry for one to two minutes per side.
After all of the steaks have fried, pour out extra oil, reserving four tablespoons in the skillet. Leave as many of the leftover crust bits in the pan as possible. Add four tablespoons of flour and stir into the oil for four to five minutes. Pour in the milk and stir constantly, incorporating the flour mixture completely into the milk. The gravy will thicken as it heats. Simmer until the gravy is thick enough to coat the back of a spoon, five to 10 minutes. Transfer gravy to a bowl and serve over the Chicken-Fried Backstrap