Pepper Jack Cheese-Stuffed Fried Boudin Balls
I can't take credit for this one. Roadside stands all over Louisiana's boudin country have been making and selling cheese-stuffed fried boudin balls for years. But anytime we buy or make boudin, you better believe some of it is getting used for these.
With a crispy coating and a spicy melted cheese center, these fried boudin balls are the perfect appetizer for any get-together. If you make your own boudin using this Timber2Table recipe, just save some without stuffing it into casings. If you buy it, just split the casings and dump the boudin filling out to make the balls. To crush the crackers, first put them into a 1-gallon zip-style bag and roll with a rolling pin.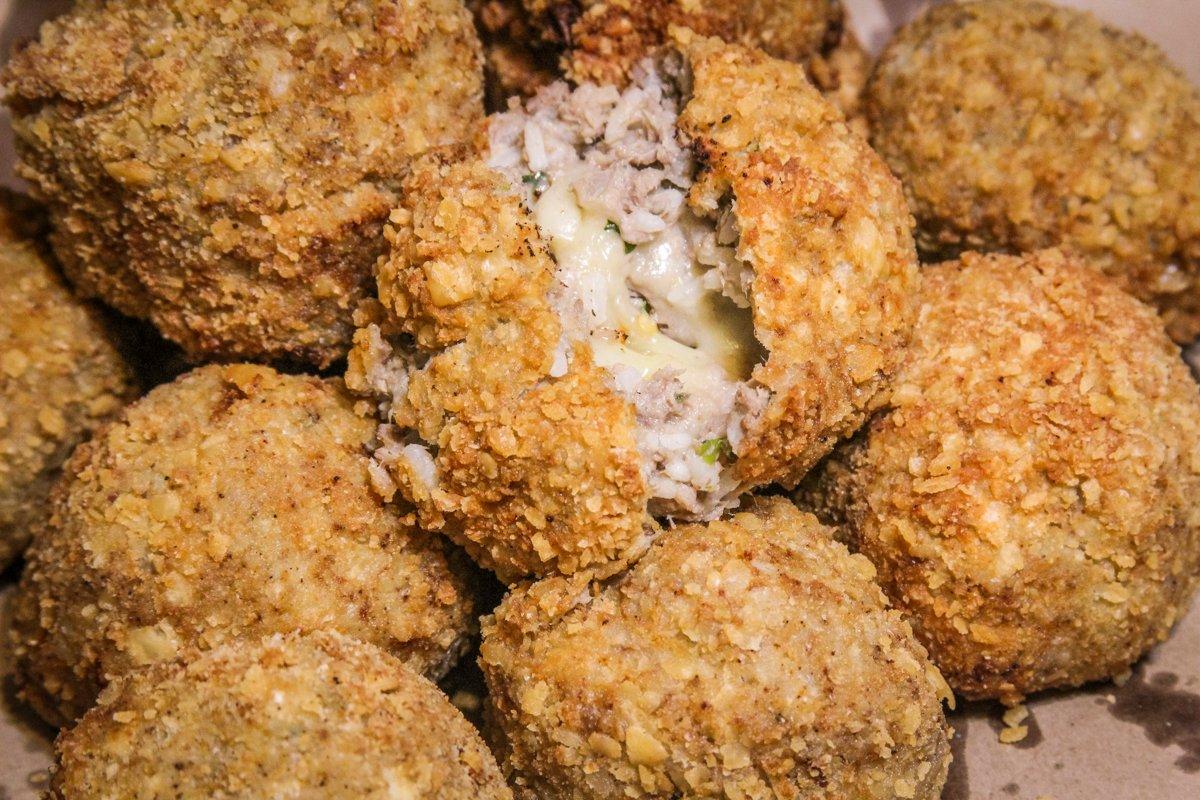 After rolling, stuffing and coating the balls in cracker crumbs, refrigerate them before frying. We fry ours in our Magic Chef Realtree Deep Fryer set at 325 degrees.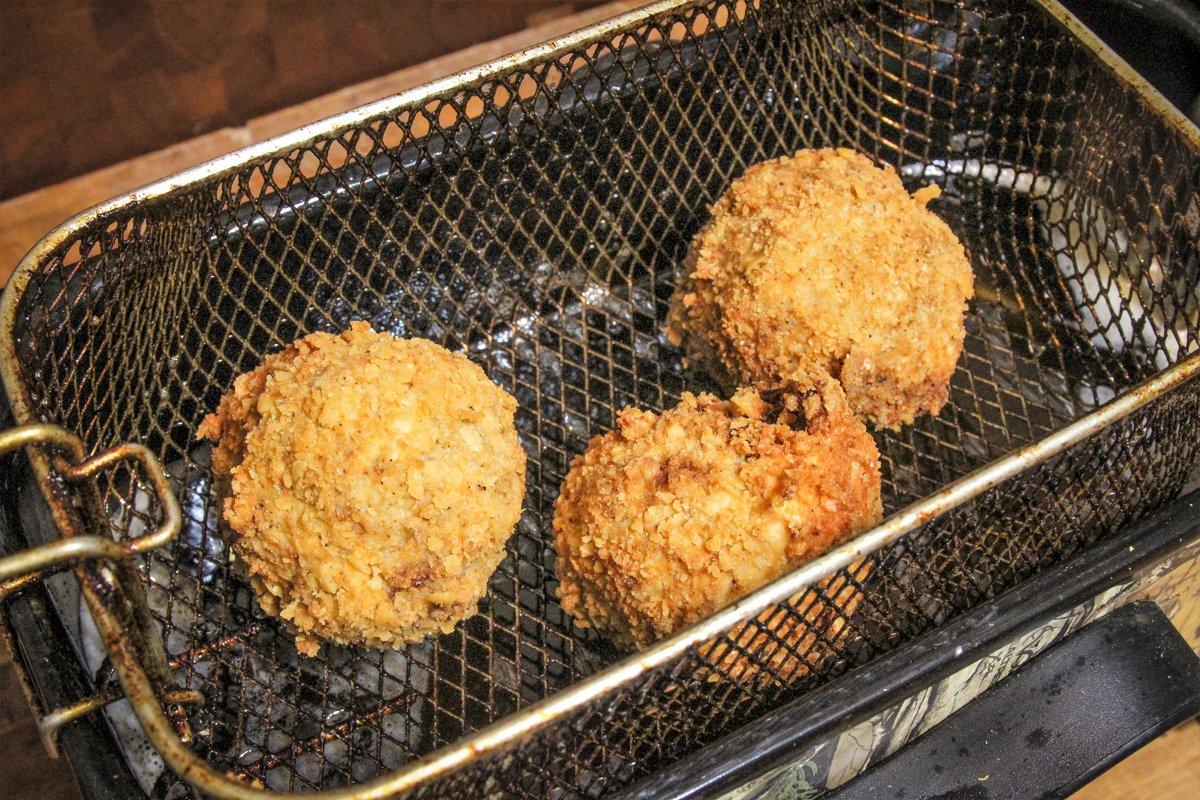 Ingredients
3 pounds boudin
1 sleeve of crushed saltine crackers
1 tsp salt
2 tsp Cajun seasoning
1/2 tsp garlic powder
Pinch of cayenne pepper
1 egg beaten with a 1/2 cup milk
1 cup of flour
Oil for frying
Pepper Jack Cheese, 8-ounce block cubed into 3/4-inch blocks
Cooking Instructions
Crush the crackers into a fine meal. Add the salt, Cajun seasoning, garlic powder and cayenne. Blend well. Remove the boudin from the casings if it isn't in bulk form.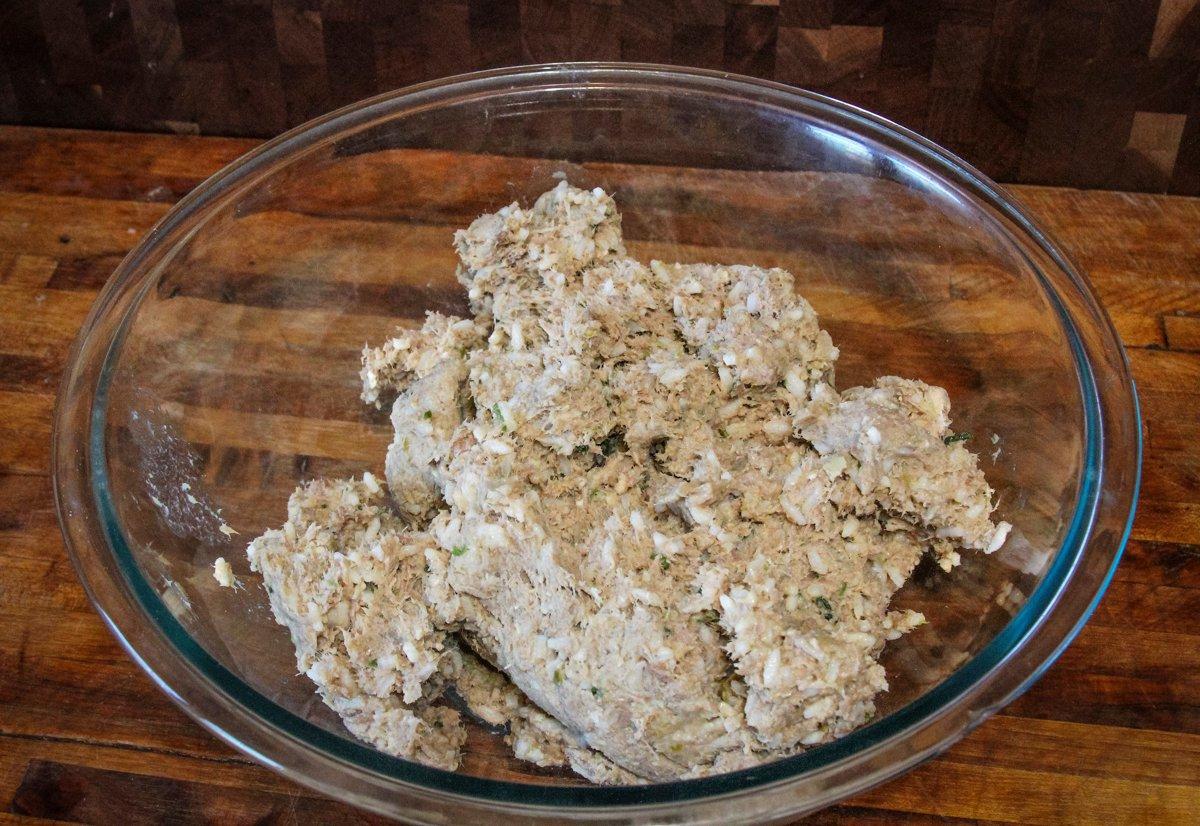 Start with a slightly larger-than-golf-ball chunk of boudin. Shape it into a patty with your hands. Place a block of pepper jack cheese on the center and roll the edges up to form a ball, with the cheese in the center.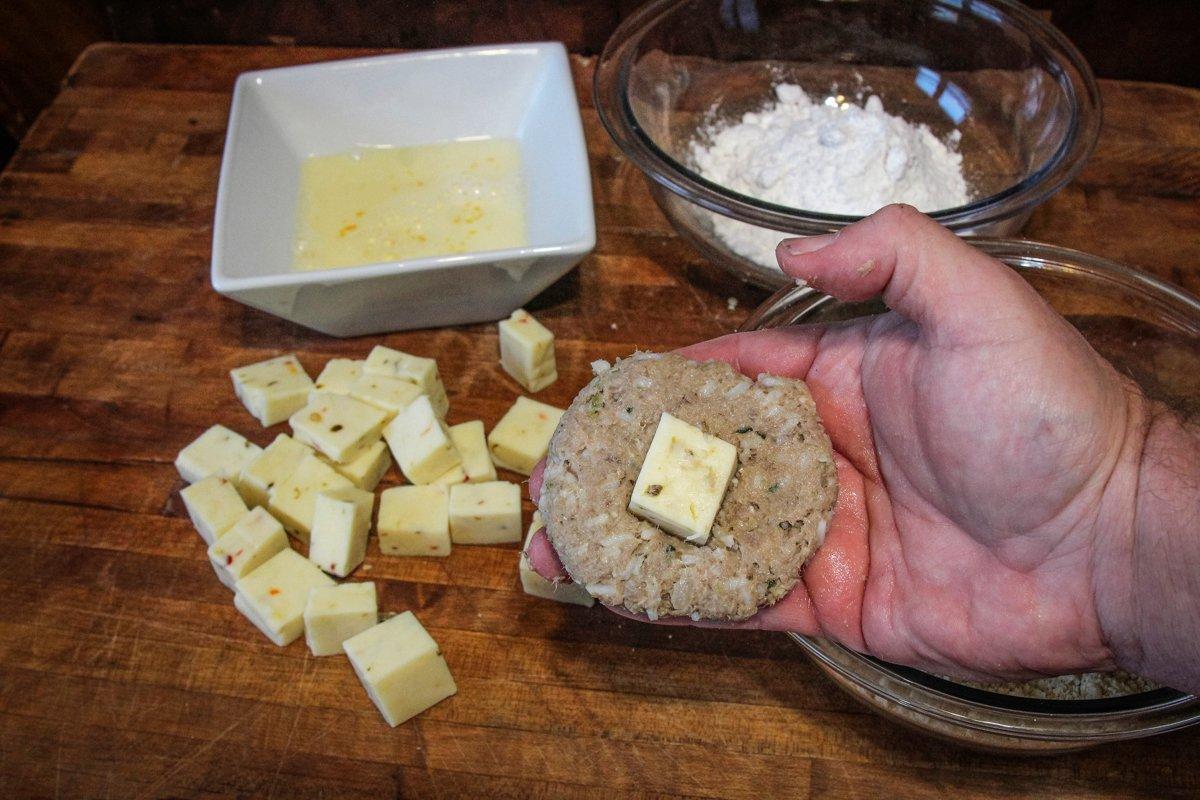 Roll the boudin ball in flour.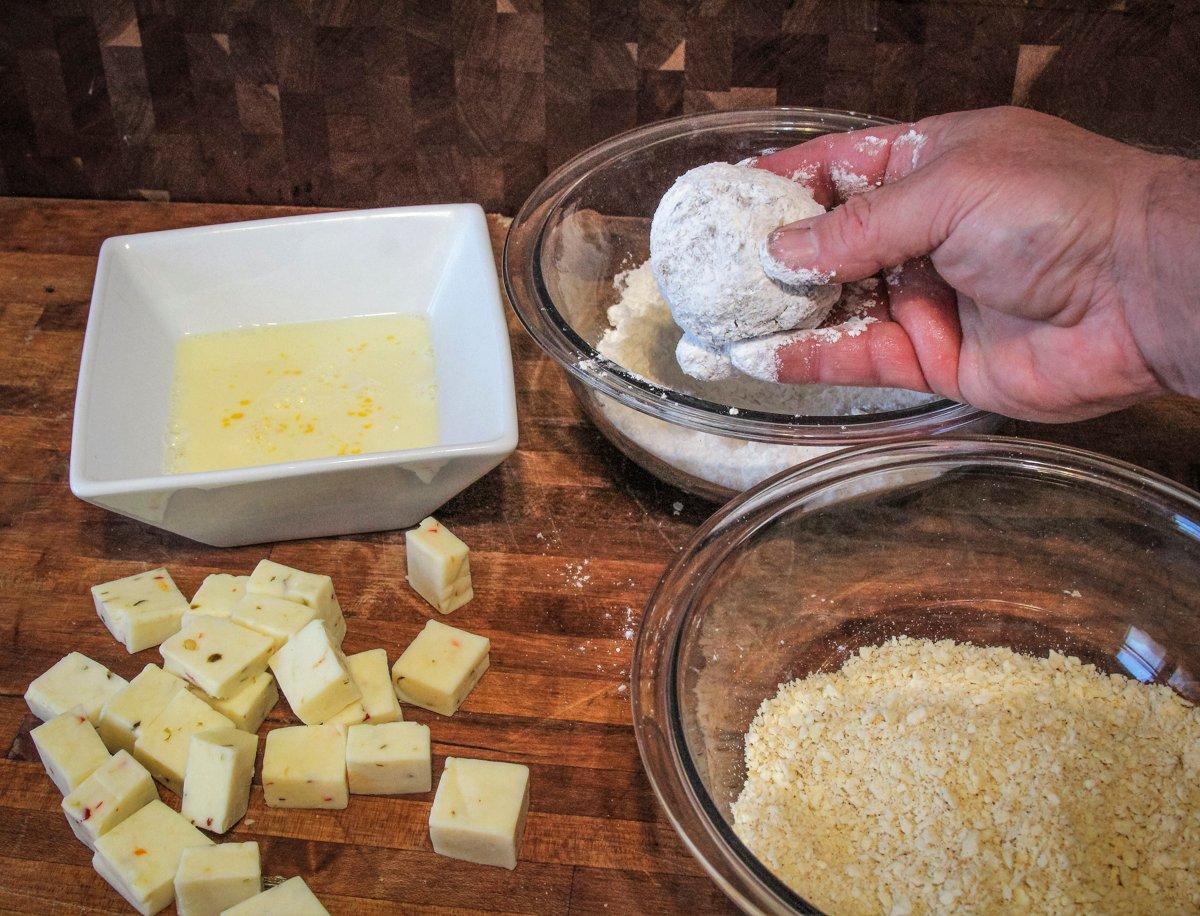 Then into the egg and milk mixture.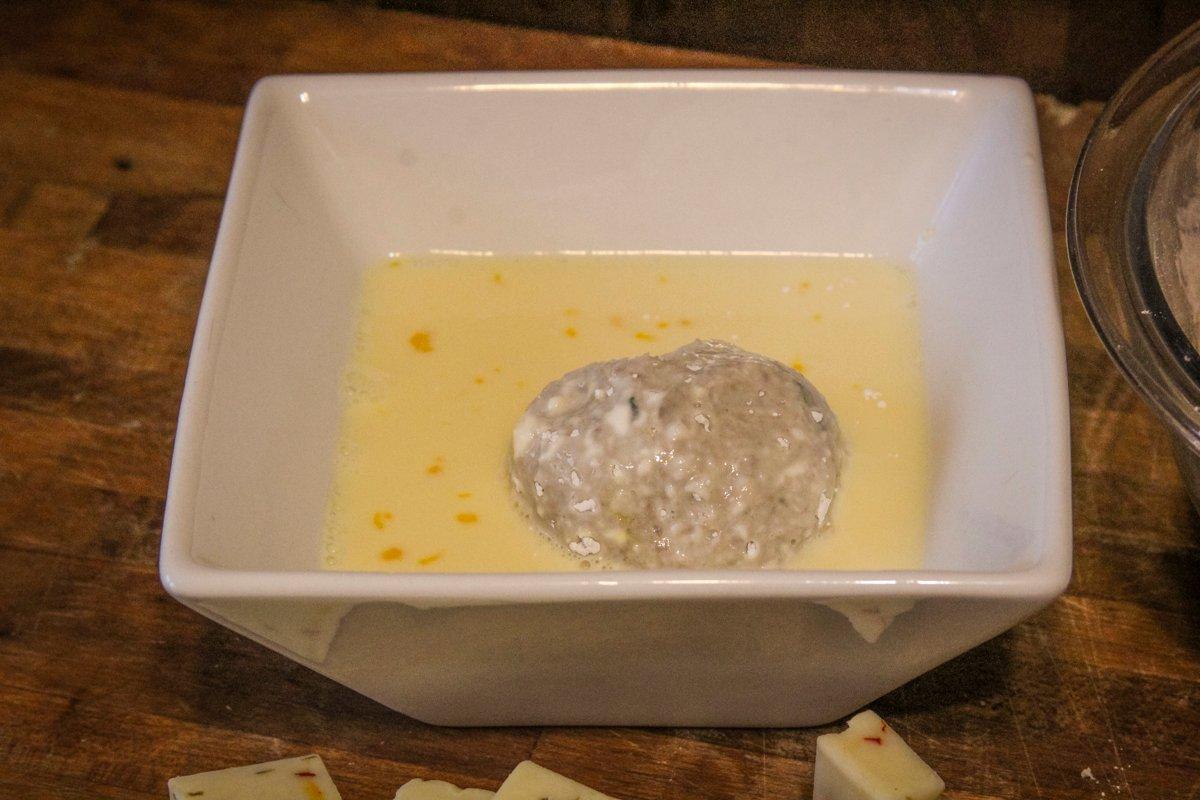 And then into the seasoned cracker crumbs.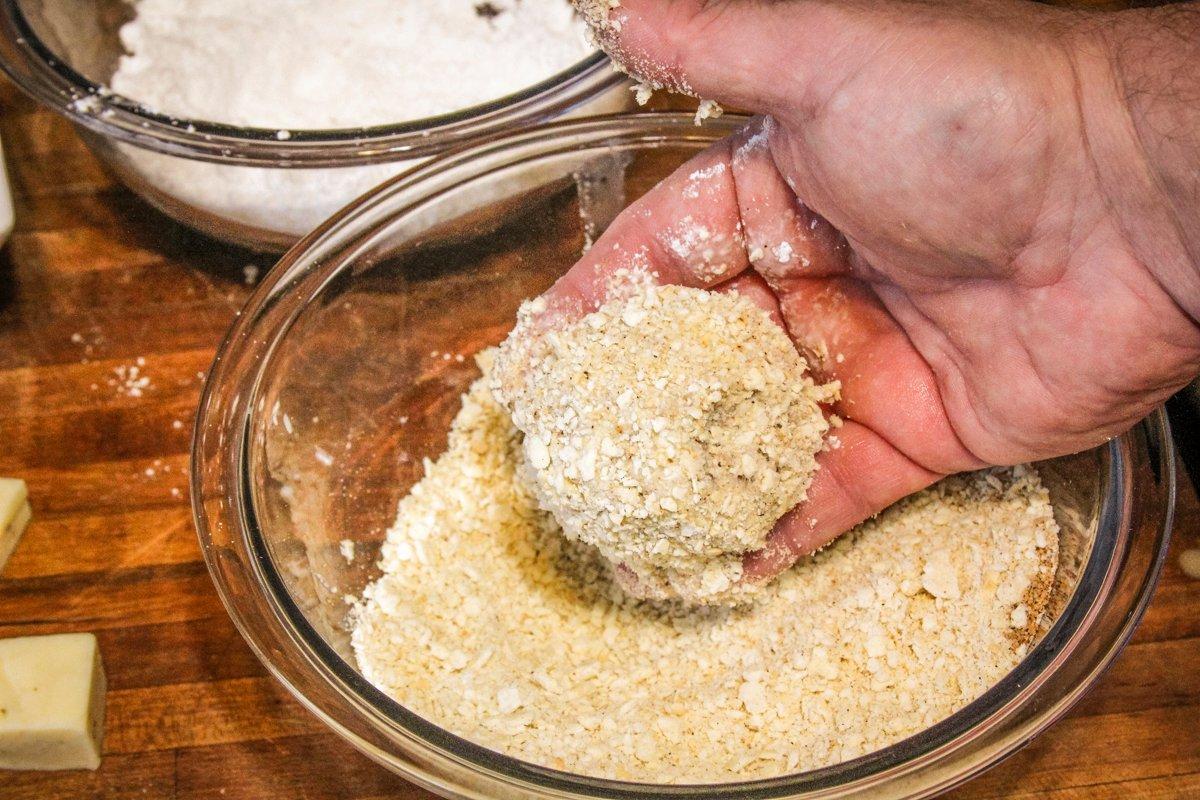 Place the ball onto a baking sheet and repeat the process until all of the boudin and cheese has been used. If you notice one or the other running out faster, adjust your ball size either up or down to make them come out more or less even.
Chill the balls for at least 30 minutes in the refrigerator before frying. Heat your oil to 325 degrees. Gently lower the boudin balls into the hot oil. Fry for 5 to 7 minutes until the coating is golden brown and crispy, and the center cheese has had time to melt. Drain on brown paper or a wire rack while you continue to fry remaining balls in small batches.