Simple Sourdough Focaccia Bread
Lots of outdoors people keep a sourdough starter. The two seem to go hand and hand. But anyone who keeps a starter knows that coming up with various recipes to use it can get kind of tedious.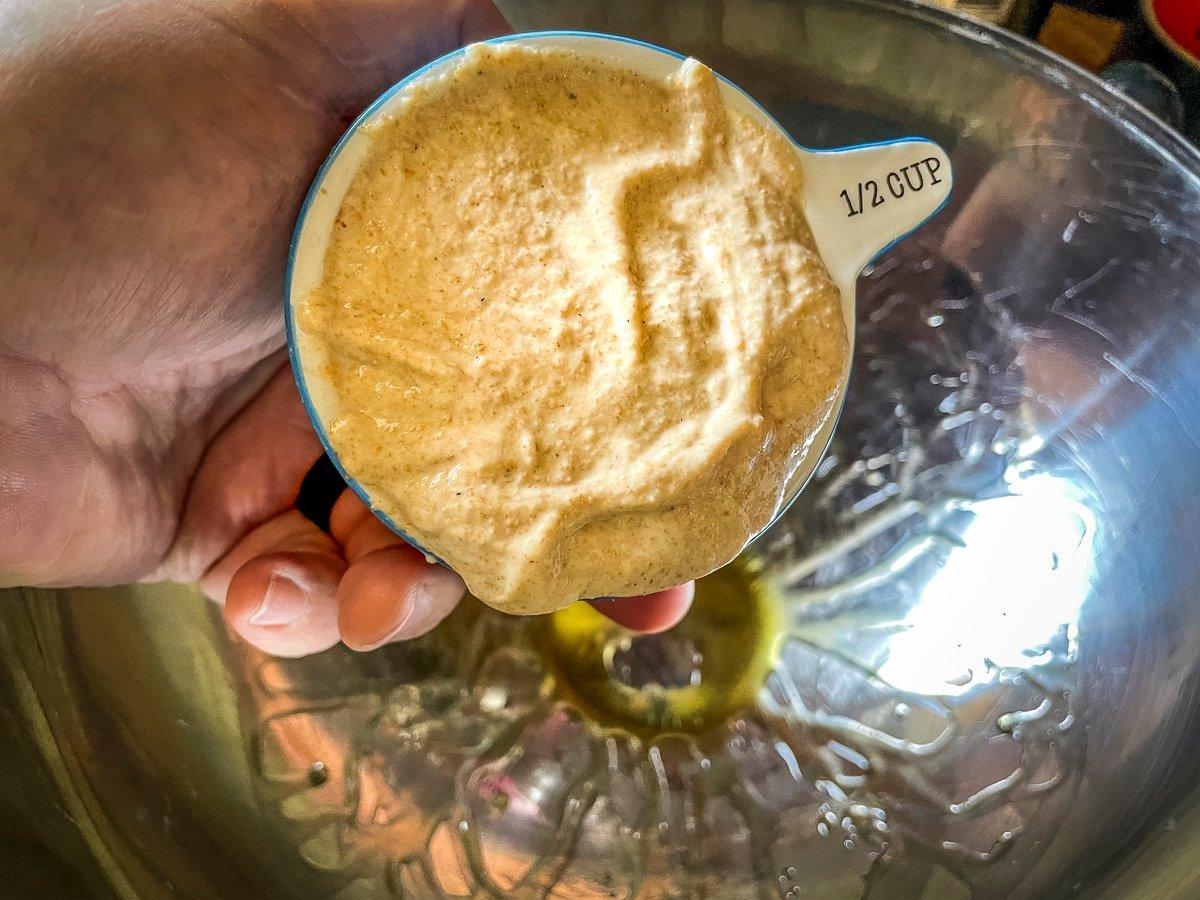 You can only eat so much sourdough bread before it gets old. This simple focaccia bread recipe is a delicious way to use some of your starter and makes a great addition to dinner or the start to one heck of a sandwich.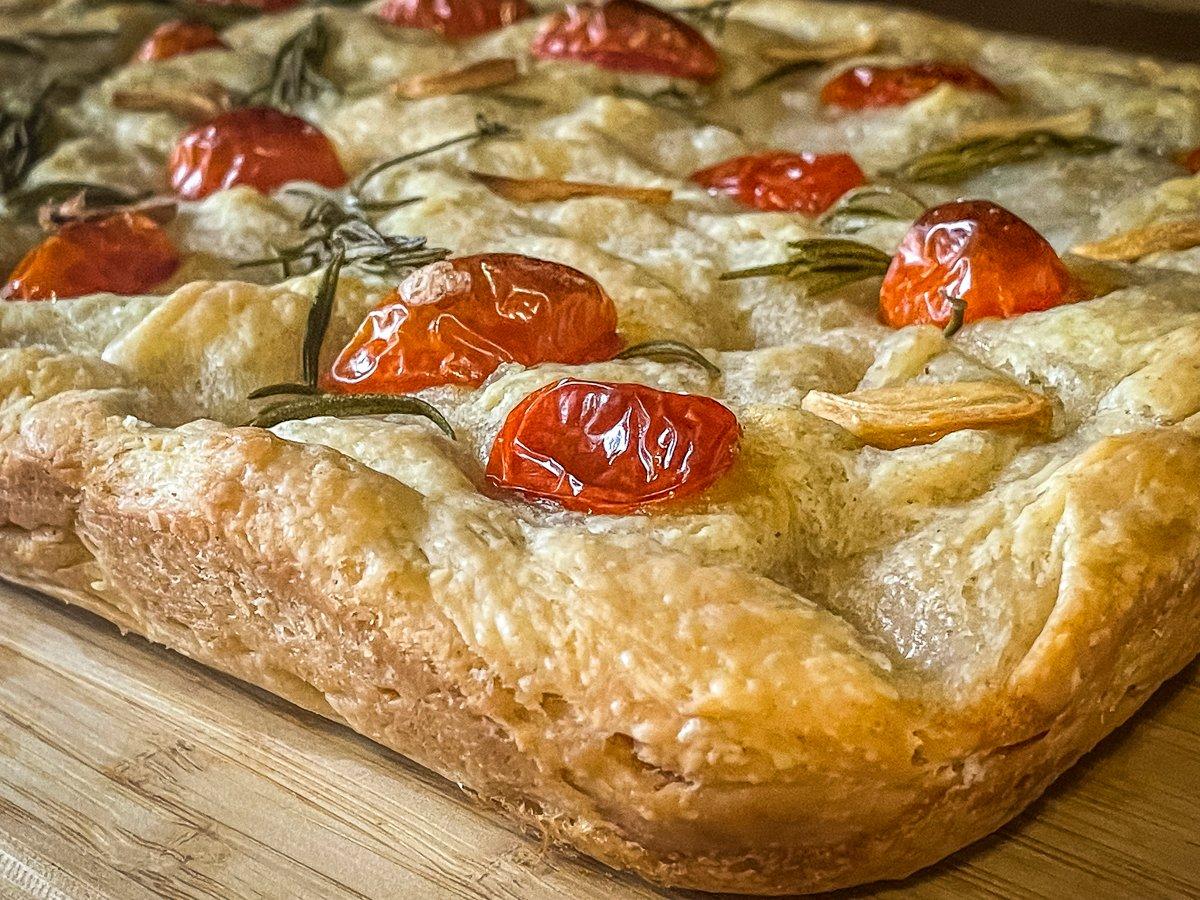 Focaccia is a flatbread — often topped with olive oil, herbs, garlic, and other toppings — that likely dates back to the ancient Greeks. It's probably the precursor to our modern day pizza.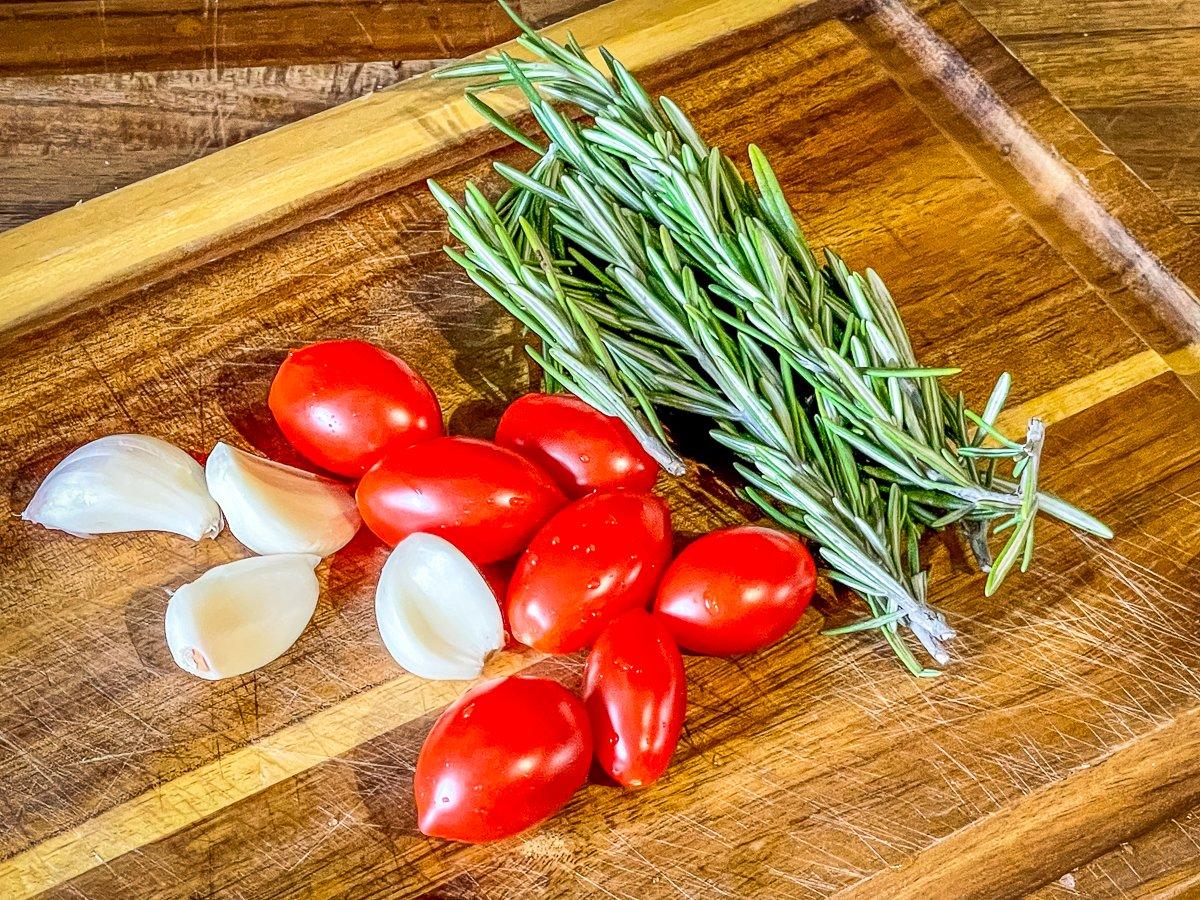 This recipe uses sourdough starter instead of the more traditional yeast. While it does require an overnight rest in the refrigerator, the actual time to prepare it is pretty quick. We top ours with sprigs of rosemary, cherry tomatoes, and sliced garlic, but add or subtract toppings to match your tastes. We take a note from Samin Nosrat and her outstanding cookbook Salt, Fat, Acid, Heat and add a saltwater brine to the top of the dough for extra flavor.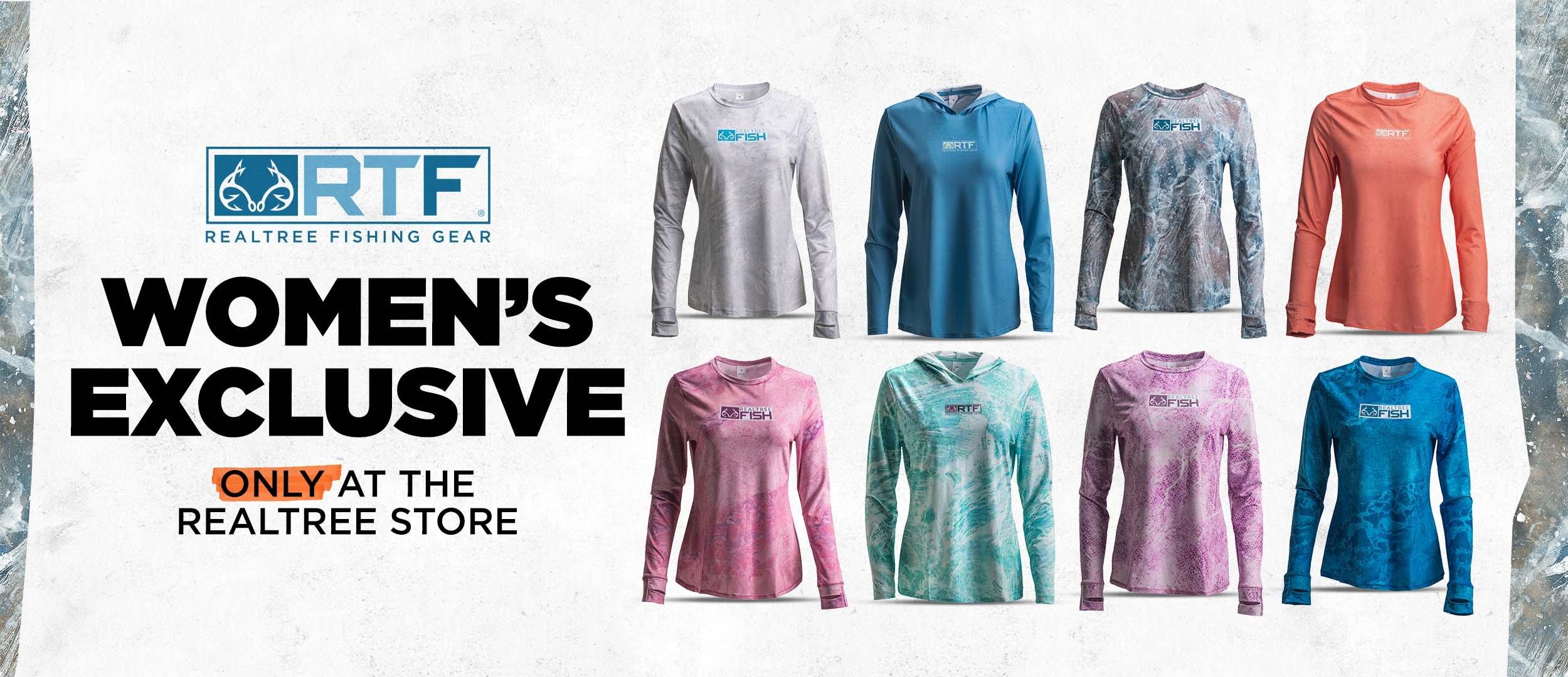 Ingredients
Dough
½ cup mature sourdough starter
1 ⅔ cups water
2.5 teaspoons honey
4 cups bread flour
1 tablespoon olive oil
2 teaspoons kosher salt, divided
Olive oil for the bowl and baking pan
Brine
⅓ cup lukewarm water
1 ½ teaspoons kosher salt
Topping
¼ cup olive oil
Fresh rosemary
Cherry tomatoes, cut in half
Thinly sliced garlic
Cooking Instructions
In a large oiled bowl, mix the mature sourdough starter, honey, water, and flour into a loose ball and set aside, covered, in a warm spot for 1 hour.
After 1 hour has passed, add 1 teaspoon of salt and olive oil to the dough. Mix the dough well by hand or with a stand mixer.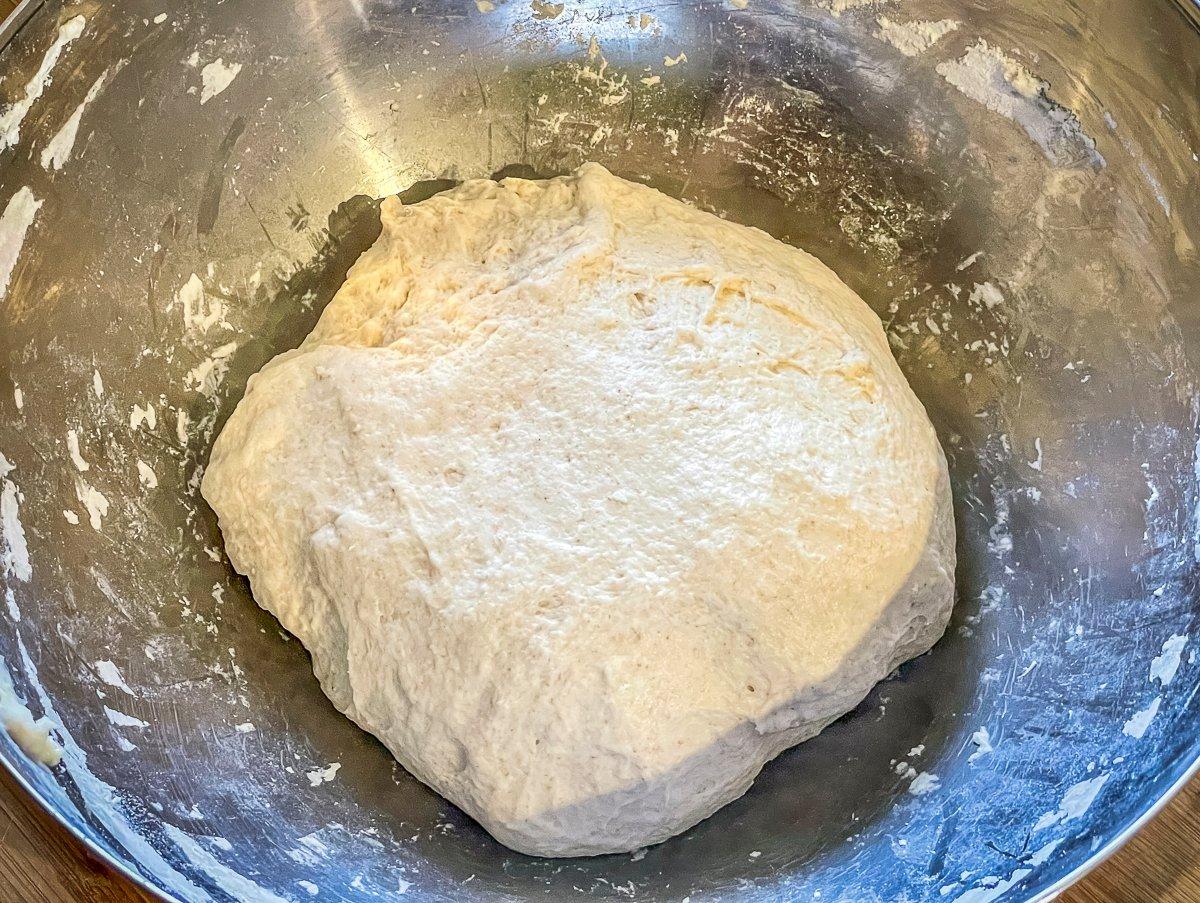 Place dough in a covered container to let rise for a total of about 1.5 hours in a warm spot. Every 30 minutes, stretch and fold the dough.
Cover the dough and refrigerate overnight. Remove the dough from the refrigerator and allow to rest for at least 30 minutes. When you are ready to bake, pre-heat your oven to 400 degrees. Add ¼ cup of olive oil to a 13x9 baking pan. Use your fingers to stretch the dough to evenly cover the pan. Press your fingers into the dough all over to form dimples.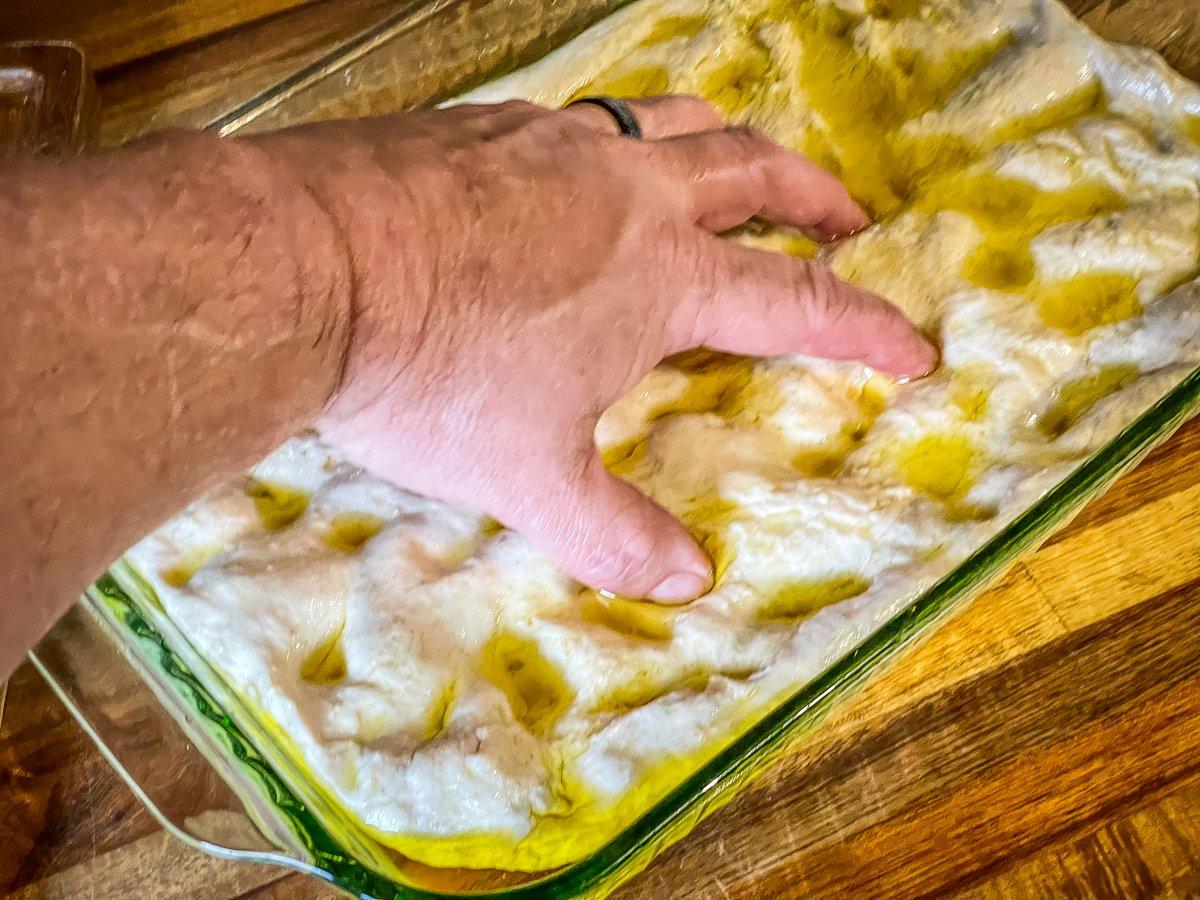 Press sprigs of fresh rosemary, thinly sliced garlic, and cherry tomatoes into surface of the dough, if desired (it's also great just plain). Blend the salt into the lukewarm water to form a brine. Drizzle the brine evenly over the surface of the dough.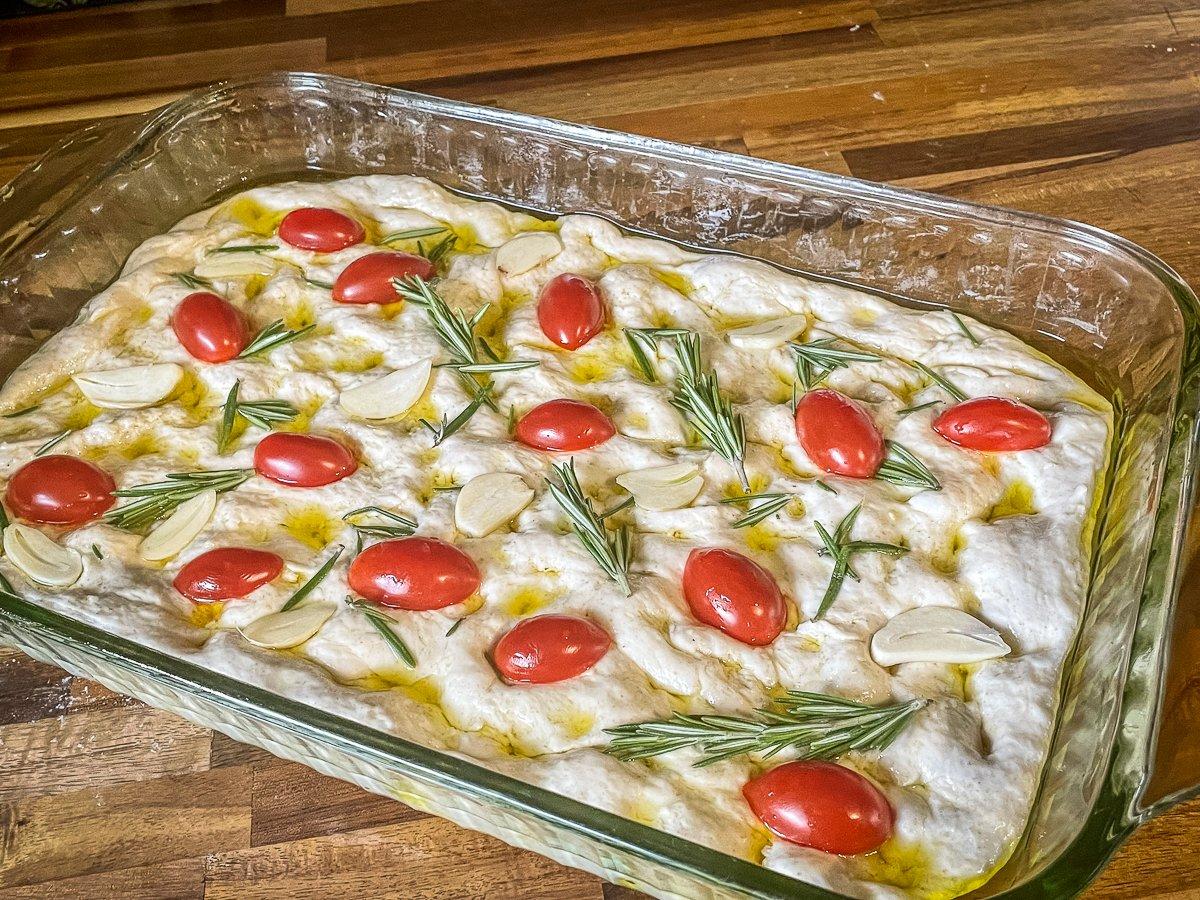 Bake in the lower third of your oven for 30-45 minutes until crispy and golden brown.