Venison Kielbasa and Rice Cajun Skillet
If you make your own venison kielbasa, you will quickly discover how handy it is for easy recipes on the go. One of our favorites is this one-skillet dish chock-full of Cajun flavor. It makes an easy lunch or dinner meal the entire family will love. And you don't end up with a ton of dirty dishes once the meal is finished.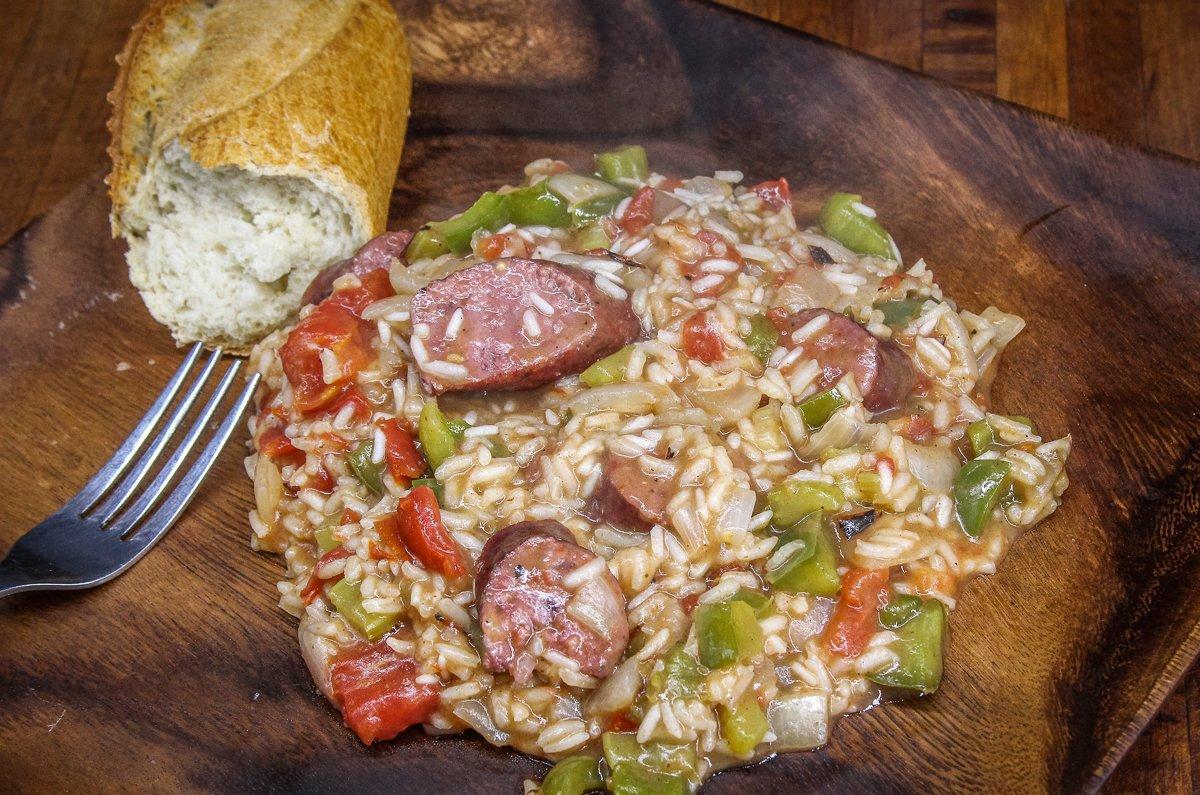 Ingredients
1 1/2 to 2 pounds venison kielbasa, sliced
2 tablespoons vegetable oil
2 tablespoons all-purpose flour
1 large yellow onion, chopped
1 medium green pepper, chopped
1 stalk celery, chopped
1 can (14 1/2 ounces) fire-roasted tomatoes
2 cups chicken broth
3 teaspoons Cajun seasoning
1/4 teaspoon pepper
Salt to taste
1 cup long-grain white rice, uncooked
Louisiana-style hot sauce
Cooking Instructions
Start by chopping the vegetables and slicing the sausage.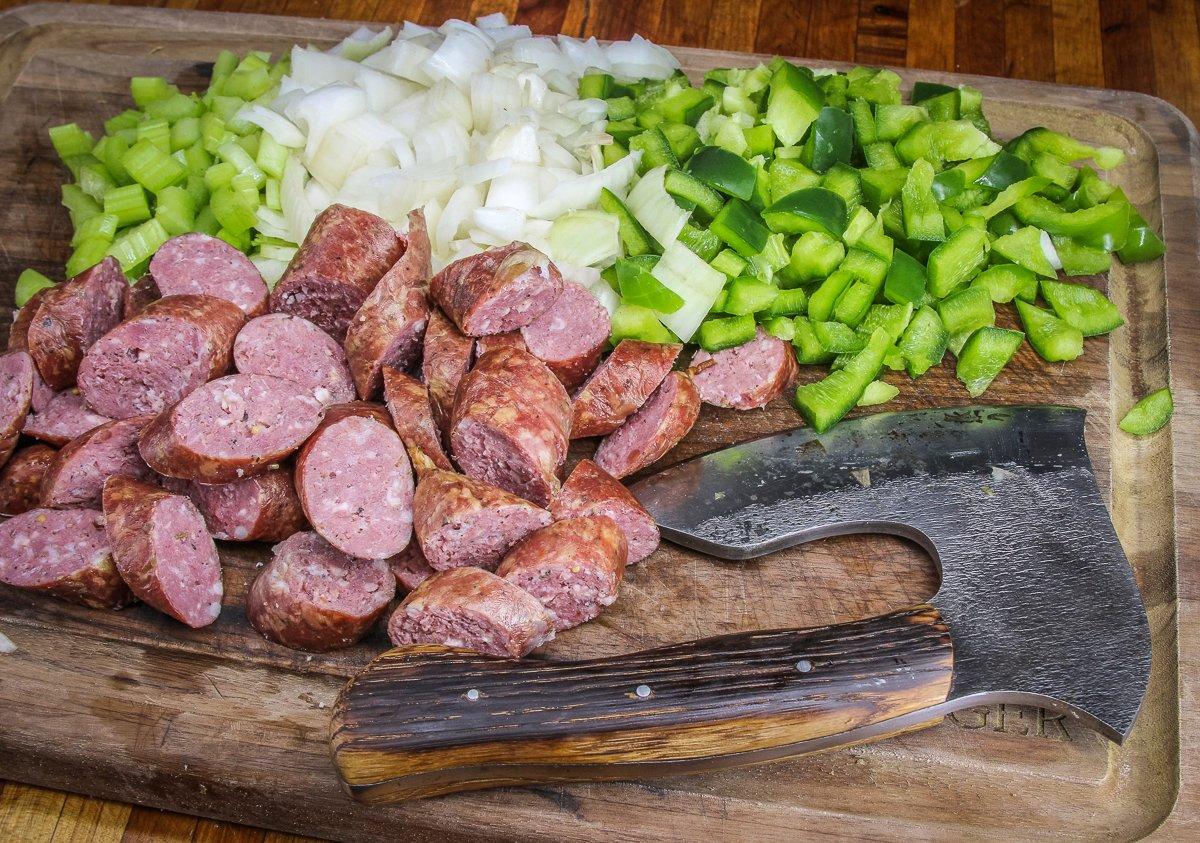 Like many Cajun recipes, this one starts with a roux. To a large skillet over medium heat, add the oil. Sprinkle on the flour and stir until it takes on the color of peanut butter, about 10 to 15 minutes. Don't stop stirring and don't walk away. An unattended roux will burn in an instant. And once it does, there is no saving it. Simply throw it away and start again.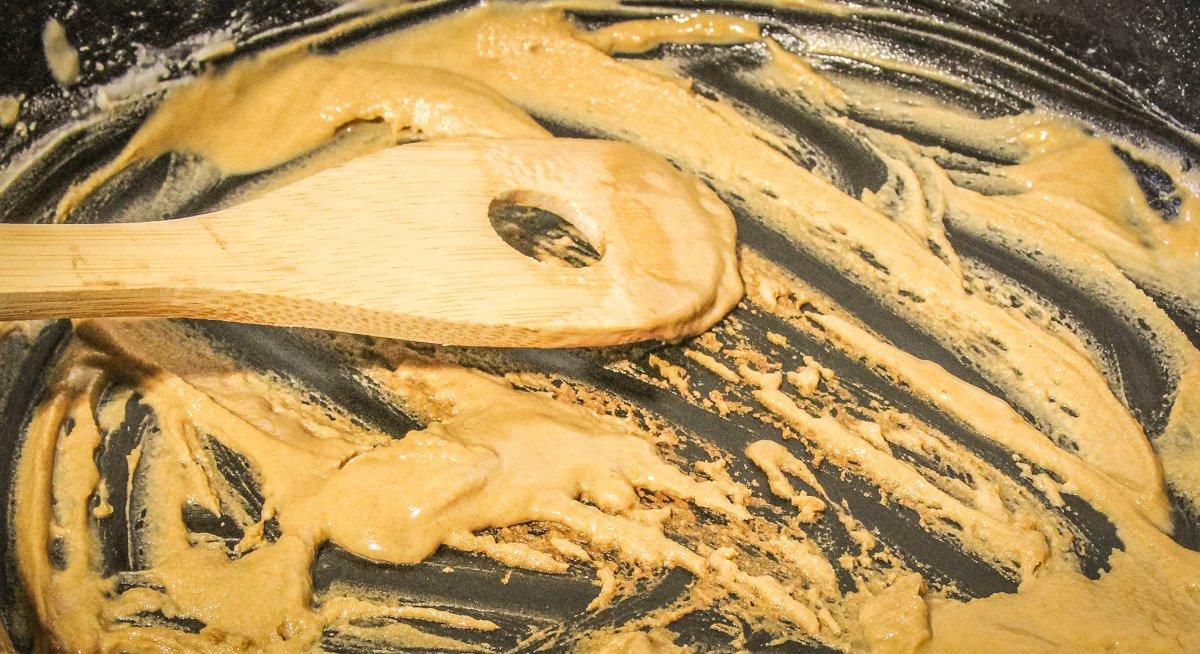 Once your roux has reached the correct color, add the chopped pepper, onion, and celery. Season with about half a teaspoon of salt. Stir to coat and continue cooking until the vegetables start to soften, about 10 minutes. Add the sliced kielbasa and continue cooking for another 5 minutes.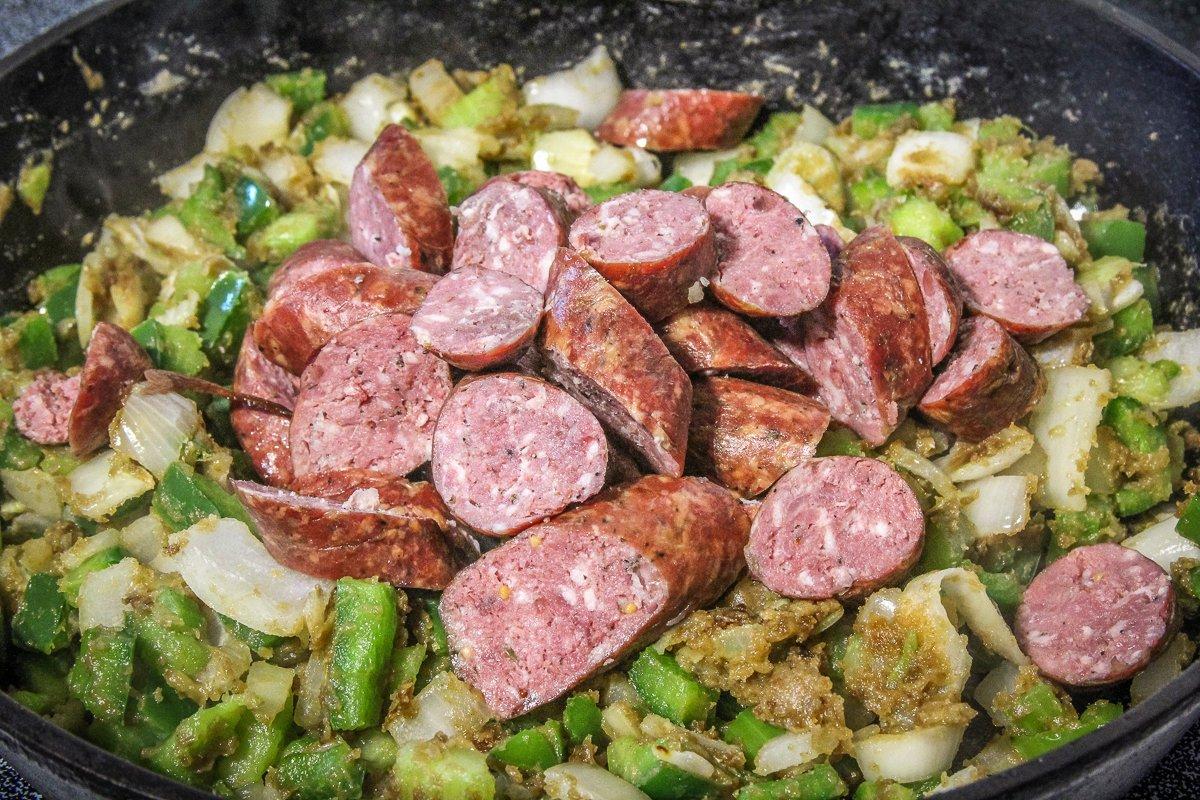 Pour in the fire-roasted tomatoes and chicken stock. Season with the Cajun seasoning blend and black pepper. Stir well and bring to a boil. Reduce the heat and add the uncooked white rice. Stir well, reduce the heat to low, and cover the pan with a lid, leaving a small crack along one side for the steam to vent.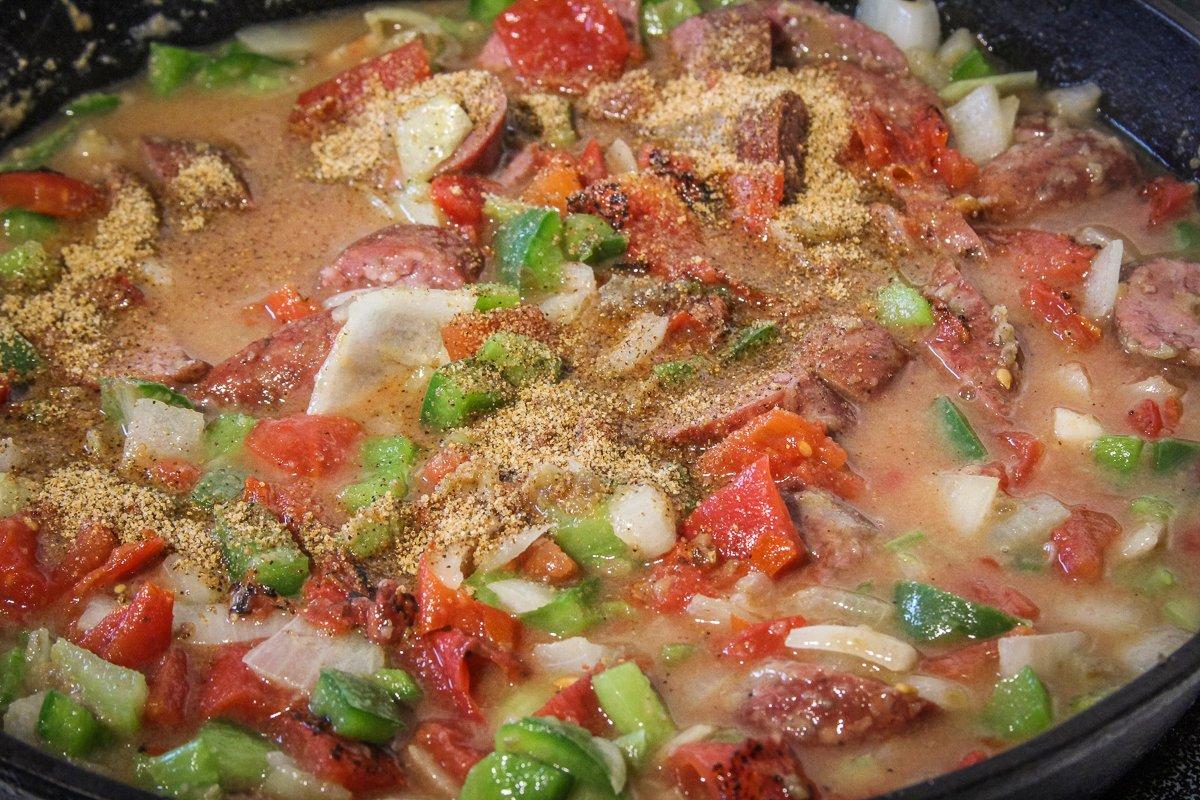 Cook for 40 to 45 minutes or until the rice is soft and plump. Check seasoning and add salt, if needed (some Cajun seasoning blends contain more salt than others). Serve with hot sauce and crusty French bread.