Venison Meatloaf with Spicy Buffalo Sauce
Growing up, I was never a big fan of meatloaf. Tastes change though, and today the dish fits the bill when I am in the mood for a hearty home-style meal. This one is made from ground venison. Like our meatball recipe, the binders that hold the meat together are beaten eggs, shredded parmesan cheese and milk-soaked sliced bread. I prefer day-old French bread or sourdough, but any sliced bread will do. The combination of binders allows the meat to hold together when shaped into a loaf, making a loaf pan unnecessary.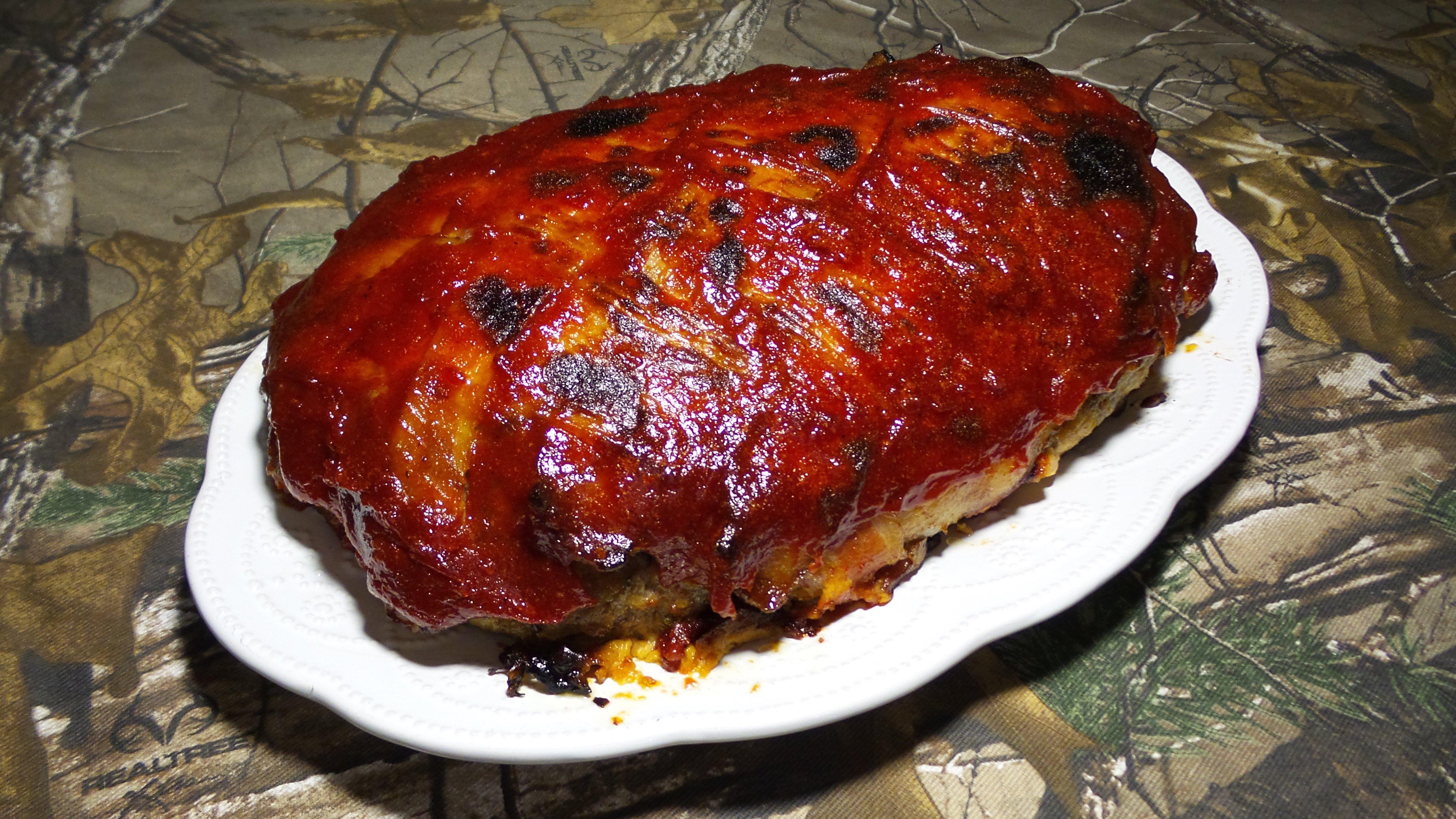 Ingredients
2 pounds ground venison
6 slices bread, crust removed
1 cup milk
1 medium yellow onion, diced and sautéed.
1 package Hidden Valley Ranch dressing mix
1/2 tsp seasoned salt
1 tsp salt
1/3 cup parsley
1 cup freshly grated parmesan cheese
4 eggs beaten
1 pound bacon
Sauce
1 cup ketchup
1/4 cup brown sugar
1 can (6oz.) tomato paste
½ cup Buffalo wing sauce of choice
Cooking Instructions
Begin by tearing the bread into small pieces and soaking them in the milk. Into the ground venison, mix the ranch dressing mix, onion, seasonings, eggs and cheese. Blend in the soaked bread and work by hand until everything is evenly mixed.
In a 9x13-inch pyrex dish or cake pan, shape the meat mixture into a loaf shape. If using bacon, evenly cover the surface of the meat with slices, barely overlapping each so that most of the meat surface is covered.
In a small pan over medium heat, blend all sauce ingredients and stir until the sauce begins to bubble. Use a pastry or barbecue brush to evenly spread the warm sauce over the meatloaf.
Place pan into a preheated 350 degree oven for approximately 45 to 60 minutes. Times will vary according to the thickness of the meat. Shoot for an internal temperature of 150 degrees. Remove the meatloaf from the oven and allow it to rest for 10 minutes before slicing.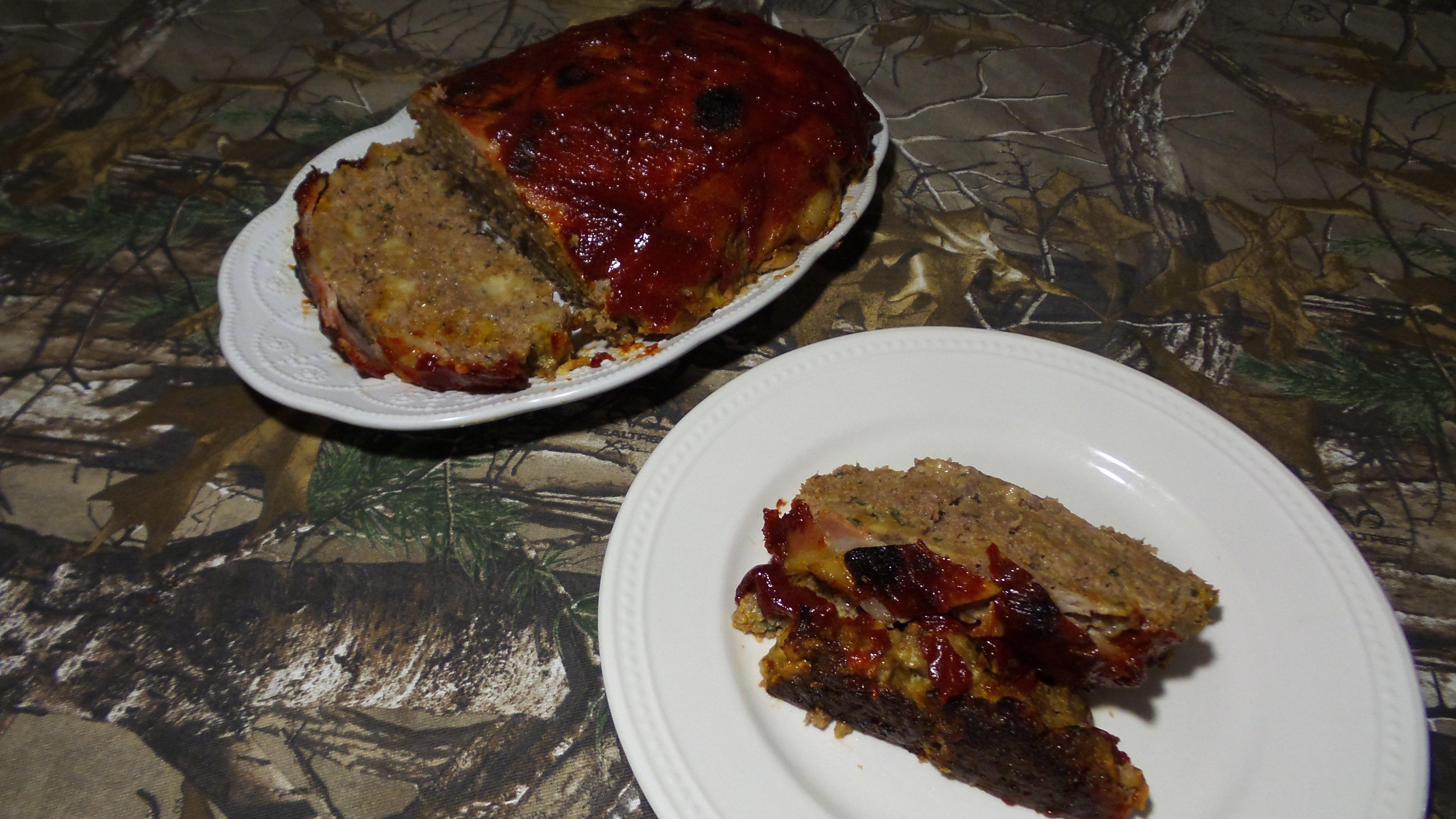 I like to serve the meatloaf with mashed potatoes and a side salad, but make sure you have a little leftover for the next day.