Venison Steak Red Bean and Rice Burritos Recipe
Looking for a quick and inexpensive meal that your kids will love? Then look no farther than this Red Beans and Rice Venison Burrito recipe. We combine tasty bite-sized chunks of venison with a saucy mix of red beans and rice, top it with a bit of shredded pepperjack cheese and roll it up in a flour tortilla for a fast and easy meal.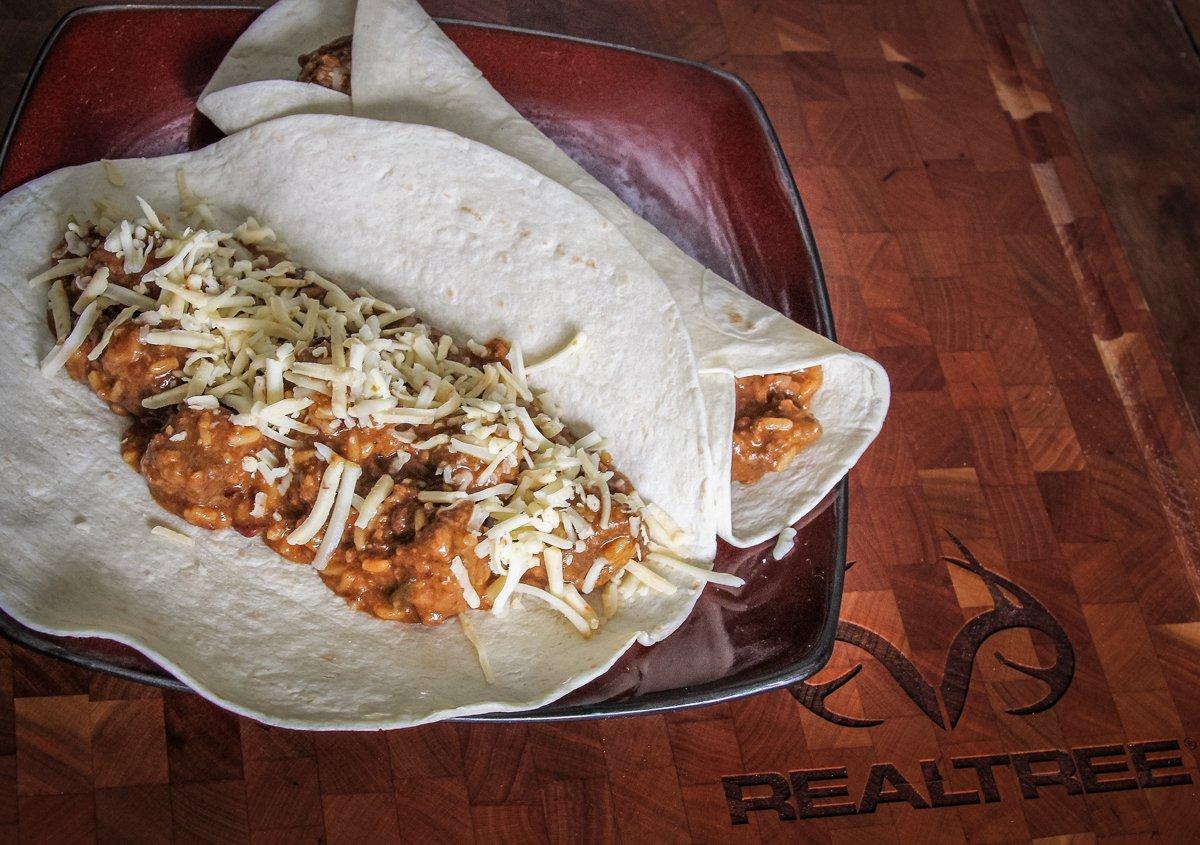 Pepperjack a bit to spicy for your family? Substitute cheddar or Monterey jack instead. You can even add sour cream if you like. Want it even spicier? Toss in a handful of seeded and diced jalapeno pepper. This is a perfect recipe for a quick lunch at home or at camp. It only takes 30 minutes or so to complete and doesn't require a lot of dishes.
Use whatever cut of venison you have handy. A top or bottom round works perfectly. Just don't overcook it and dry it out.
Ingredients
2 pounds venison roast or steaks, cut into bite-sized pieces and sprinkled with Cajun seasoning
1 cup all-purpose flour, seasoned with a tablespoon of Cajun seasoning and 1 teaspoon each salt and black pepper
1 family-sized (approximately 12 ounce) box red beans and rice dinner mix
12 ounces beef broth
1 10-ounce can of red enchilada sauce
8 large flour tortillas
2 cups shredded pepperjack or other cheese
Cooking Instructions
Prepare the red bean and rice dinner according to package directions. While it cooks, cut the venison into bite-sized pieces and sprinkle with Cajun seasoning. Toss the venison in the seasoned flour mixture. Reserve 1 tablespoon of the seasoned flour mixture after dredging the venison.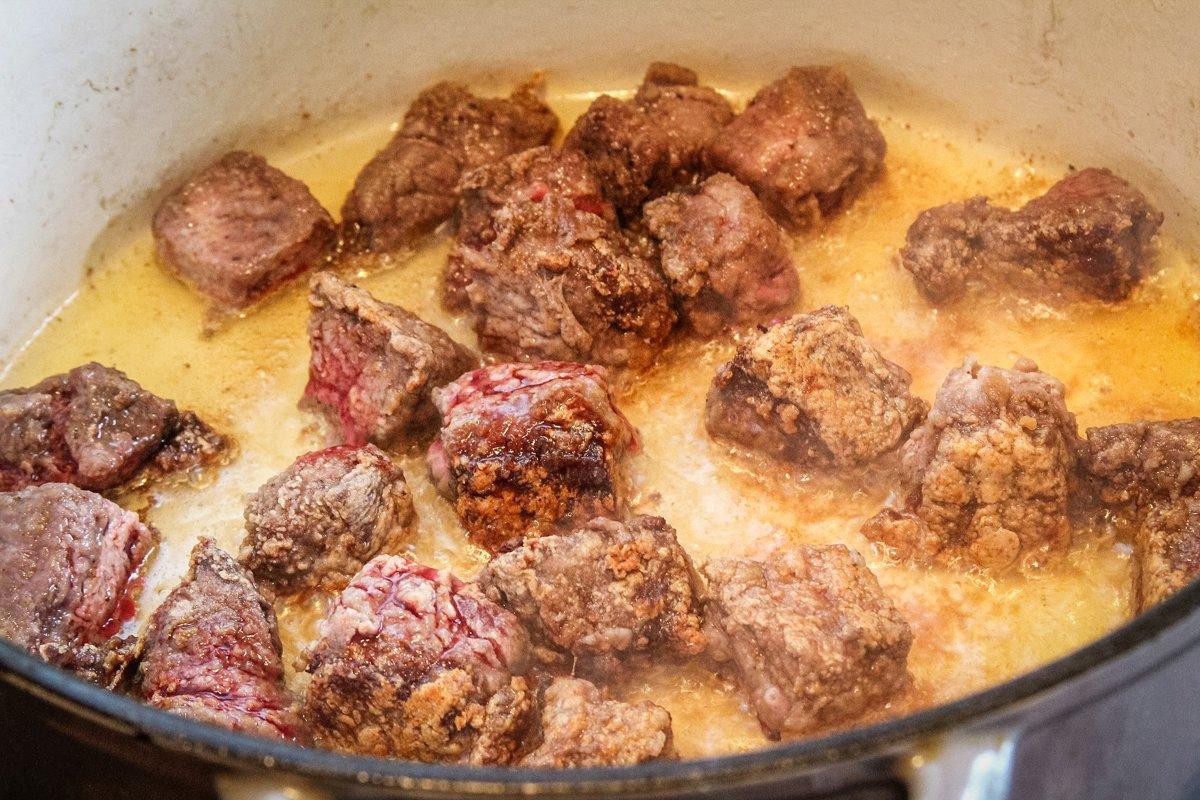 Stir the flour into the remaining oil until it takes on a dark blonde color, about 5 minutes. Pour in the beef broth and stir and scrape the bottom of the pan to loosen any stuck-on bits. Bring the pot to a boil and reduce the heat to low. Simmer until the stock begins to thicken to the point that it will coat the back of your spoon, about 3 minutes.
Return the venison to the pot. Add the cooked red bean and rice mixture to the pot, then pour in the red enchilada sauce. Bring to a simmer and stir until the mixture thickens, usually 5 to 8 more minutes.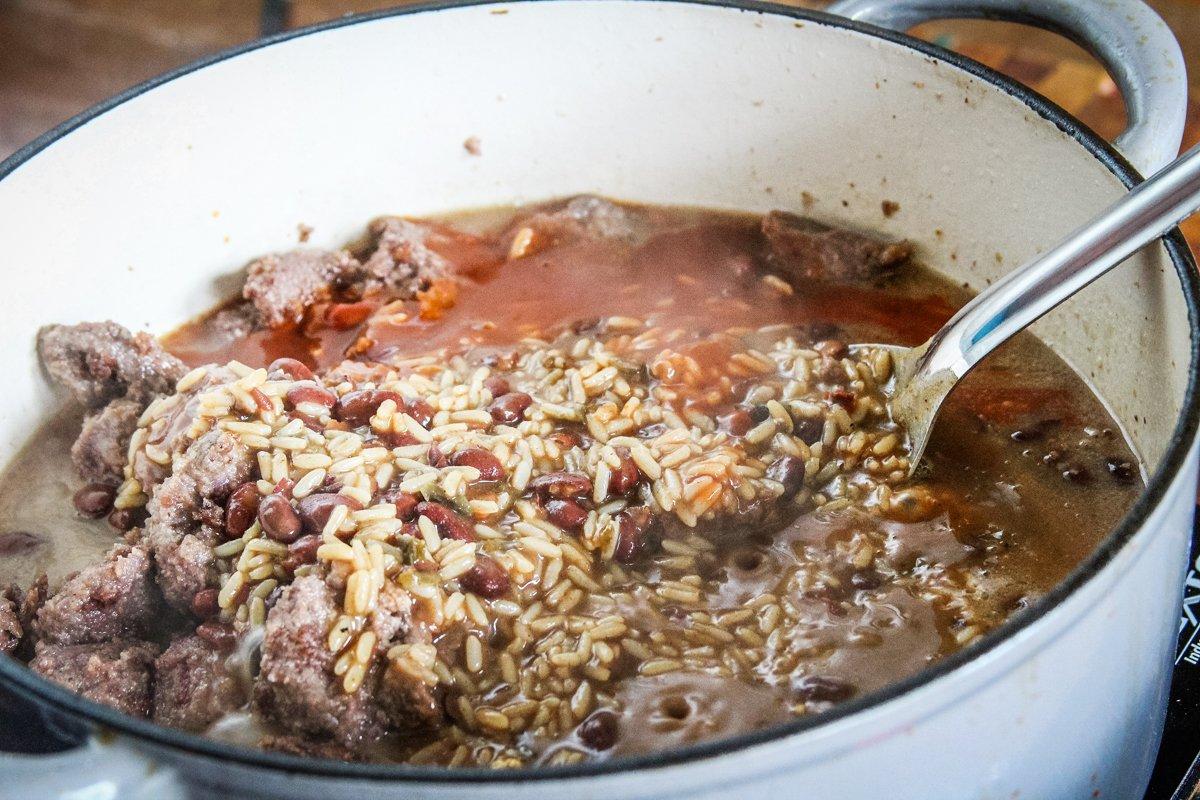 Spoon the mixture down the center of a warmed flour tortilla and top with cheese and sour cream if desired.