Wild Turkey Buffalo Wing Smoked Mac N Cheese
Everyone loves mac n cheese and Buffalo wings are always a favorite. This recipe combines the two flavors with wild turkey breast and slow smokes on the Traeger for extra flavor. Smooth and creamy cheese helps to tame the spicy Buffalo wing sauce. Blue cheese crumbles top the dish for authentic wing flavor. Not just a side dish, Wild Turkey Buffalo Wing Smoked Mac N Cheese is hearty enough to serve as a complete meal.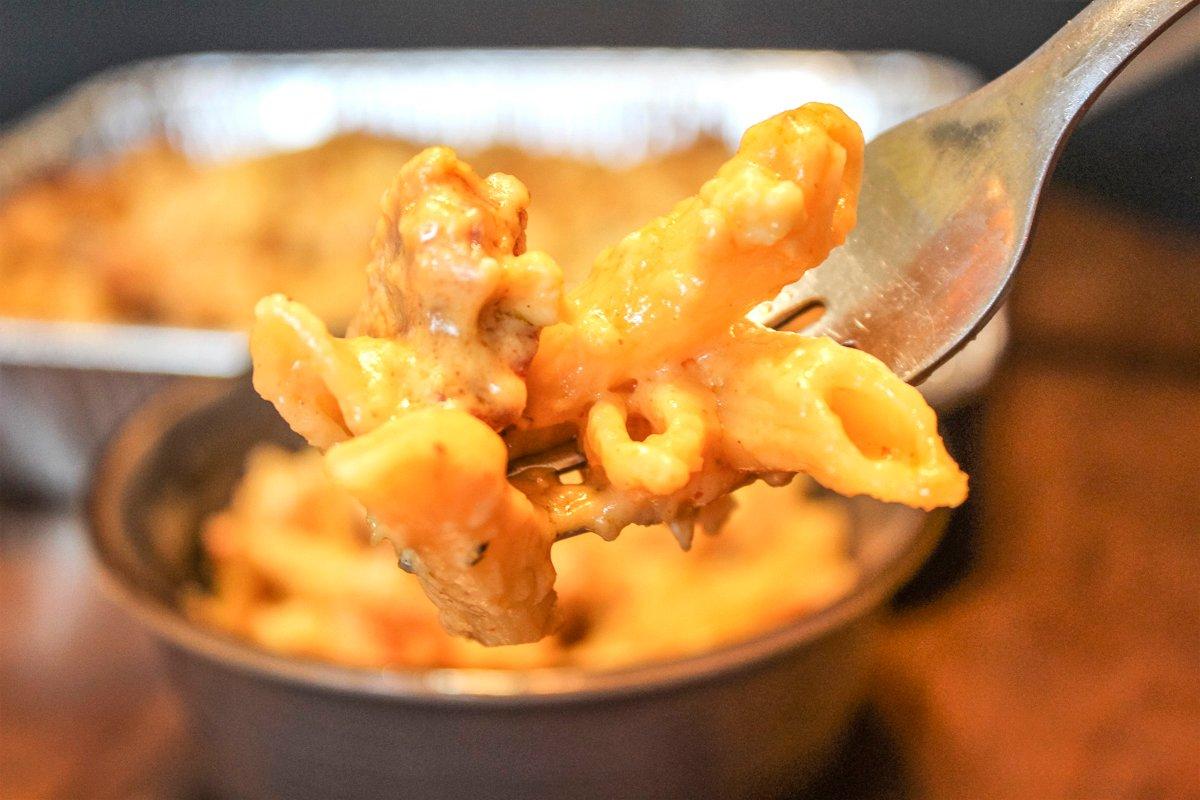 Feeding a crowd? This recipe doubles easily, we did it on this batch, just use two aluminum pans or one large pan.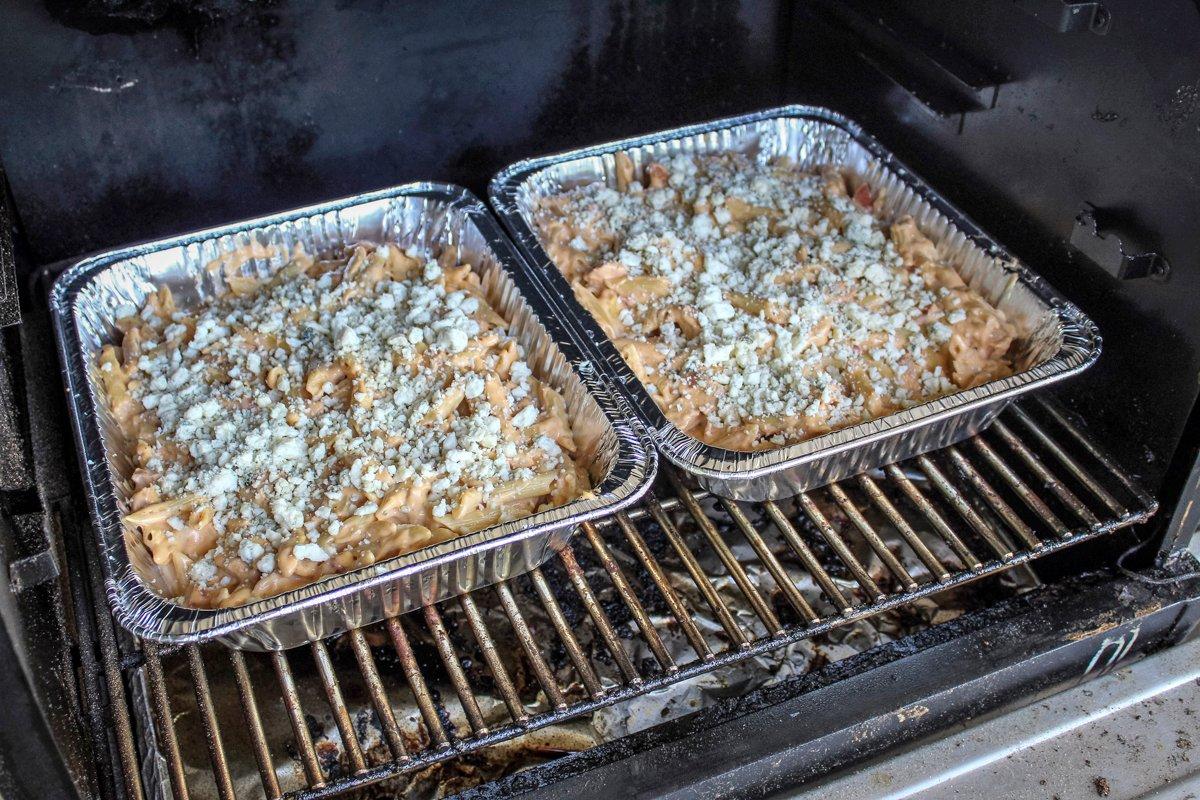 Ingredients
1 side of a wild turkey breast
BBQ Rub
1 ½ cups of your favorite Buffalo wing sauce
16 ounce box of rigatoni pasta
1 8-ounce block of cream cheese
1 cup blue cheese crumbles
1 cup half and half or heavy cream
1 can evaporated milk
4 tablespoons butter
4 tablespoons flour
2 cups shredded Italian cheese blend
2 cups shredded smoked provolone cheese
1 tablespoon salt
1 teaspoon black pepper
½ teaspoon paprika
Cooking Instructions
Begin by coating the wild turkey breast with BBQ rub. Smoke at 300 degrees for 1 hour, or until internal temperature reaches 150 degrees. Remove from grill and allow the turkey to rest for 30 minutes.
While the turkey rests, bring one gallon of water to boil and cook pasta till it is just softened. Don't cook it completely, since it will continue to cook while the mac n cheese smokes. Leave a bit of bite to the noodle. Drain the pasta.
Dice the turkey into small pieces, about half-inch cubes, and toss with your favorite Buffalo wing sauce. Set aside.
In a heavy pot, melt the butter over medium heat. Add the flour. Whisk the butter and flour together and cook for a few minutes until the roux takes on a blonde color. Add the evaporated milk and cream, salt, pepper, and paprika. Stir gently, but constantly, until mixture begins to boil and thicken. Cut the cream cheese into five or six pieces and drop them in, stirring to melt. Add Italian and smoked provolone cheeses and continue stirring to melt. Stir the cubed turkey breast into the sauce.