Wild Turkey Hot Brown Stuffed Tomatoes Recipe
It's no secret that Kentucky Hot Browns are one of my favorite meals. The combination of sliced turkey, creamy, and cheesy mornay sauce, bread, bacon and sliced tomato is a classic flavor blend. So good, in fact, that we have done a few wild turkey hot brown variations here at Timber2Table. This is another take on the dish, but with a twist.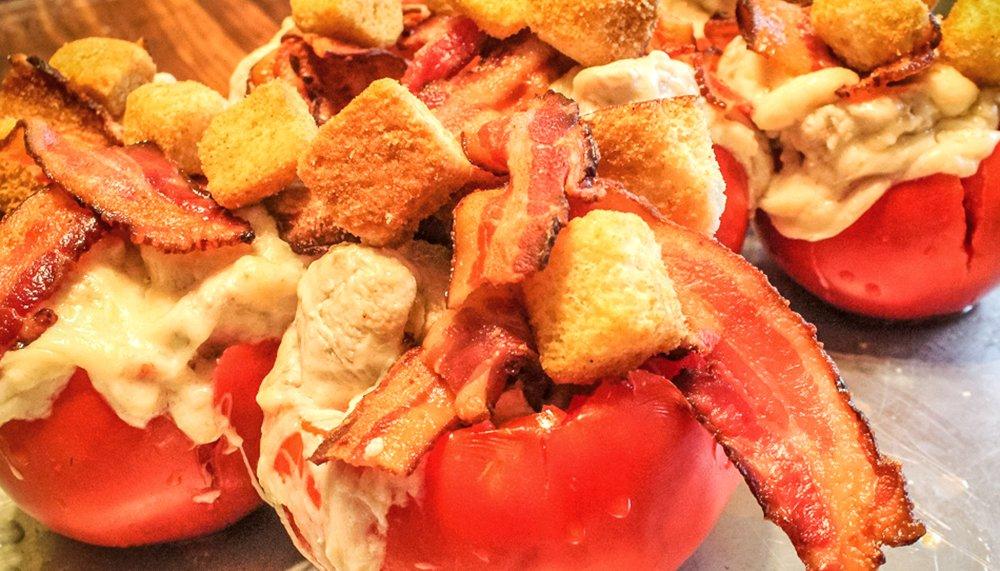 Ingredients
6-8 large ripe tomatoes
1 side of a wild turkey breast, about 2-3 pounds, cut into bite sized cubes
2 cups parmesan cheese, grated
2 cups milk
½ cup all-purpose flour
½ teaspoon garlic powder
Salt and pepper
Croutons
12-16 slices of bacon, cooked
2 tablespoons butter
Cooking Instructions
Start by cooking the bacon in a large cast-iron skillet or pot. Remove the bacon and reserve. Brown the cubed turkey, salting lightly, in the remaining bacon grease in batches, until each piece is browned and nearly cooked through. Remove the turkey from the pan and set aside.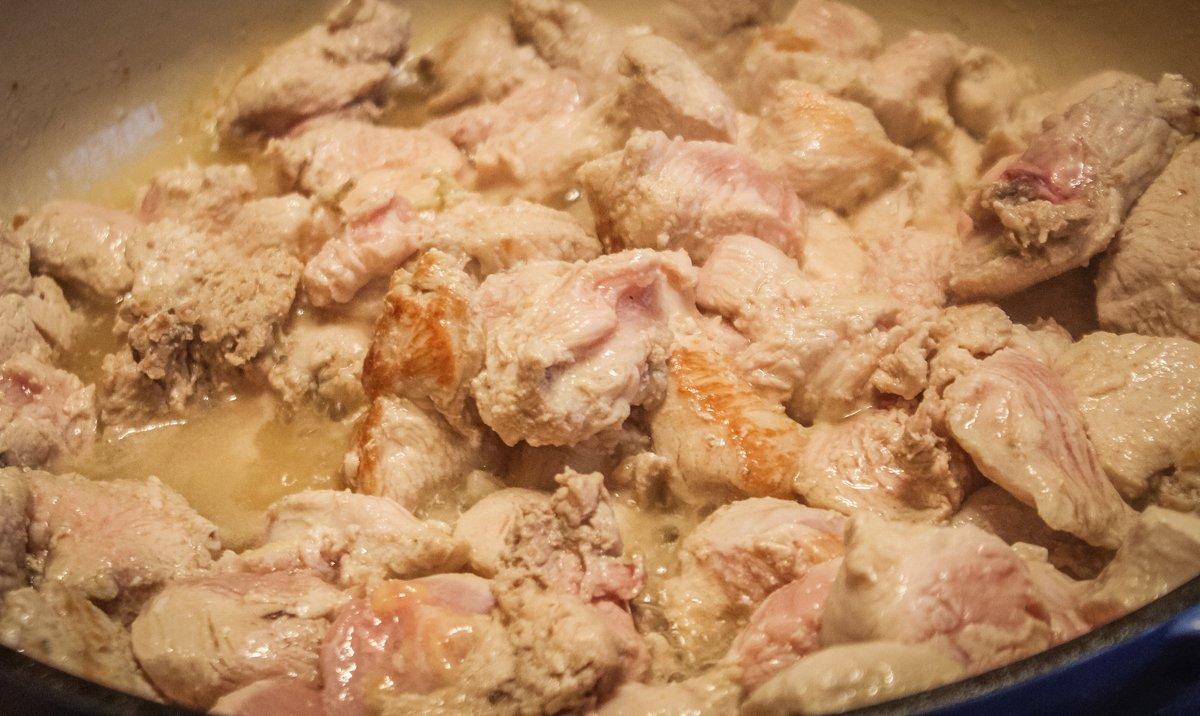 Remove the tops from the tomatoes. Use a spoon to core out the center of the tomatoes, leaving them bowl-shaped. Spoon the turkey filling into the tomatoes, mounding it slightly. Top each tomato with two slices of bacon and a few croutons.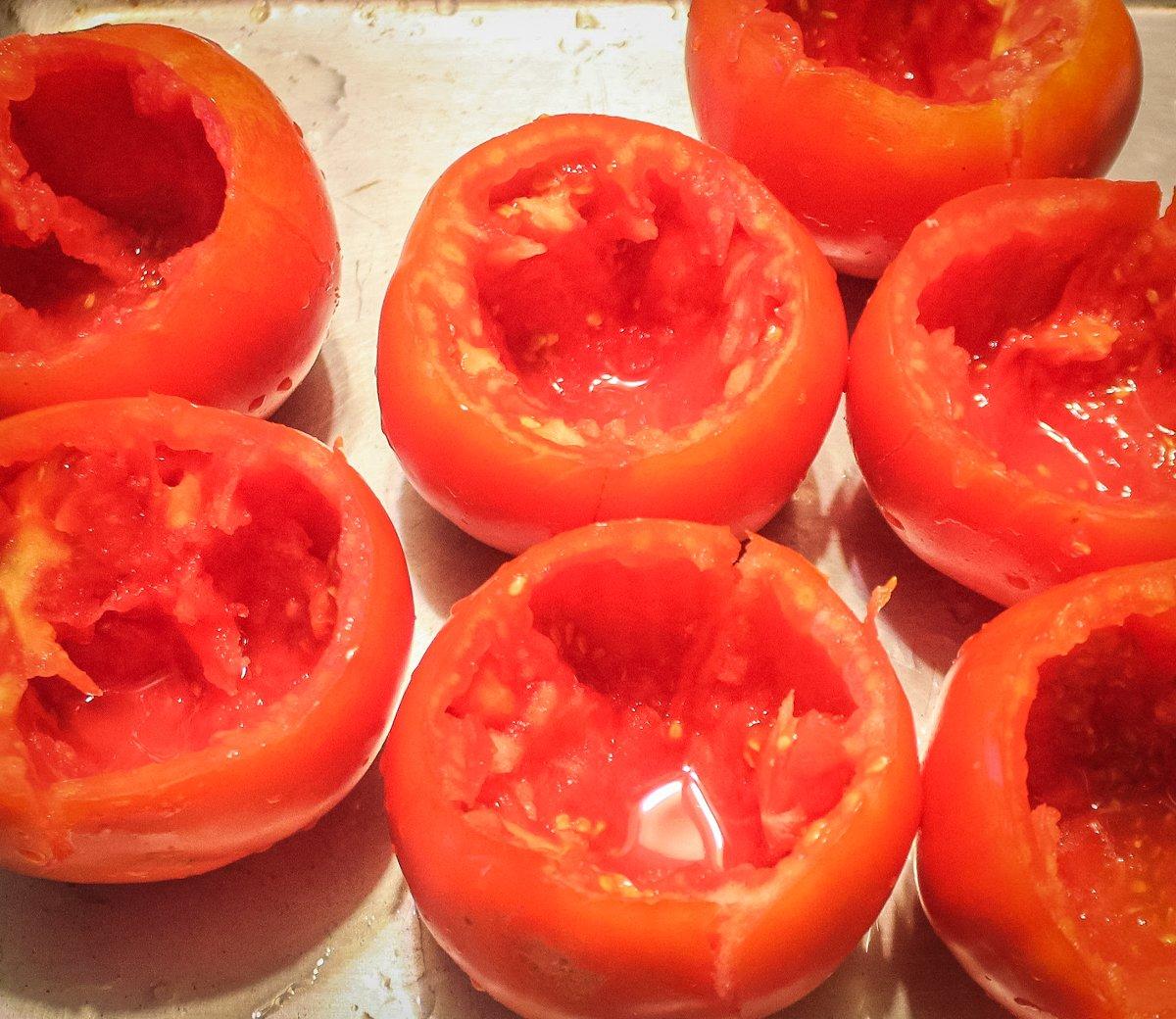 Arrange the tomatoes on a baking sheet and place into a 350-degree oven for 20 minutes, or until the stuffing is golden brown and the tomato cooked through.