Fried Wild Turkey Hot Brown Recipe
In the 1920's, Louisville, Kentucky's, Brown Hotel was a happening place. Nightly crowds of 1000 or more people weren't uncommon for their famous evening dances. After fox trotting into the wee hours of the morning, the guests were understandably hungry.
Chef Fred Schmidt soon grew tired of traditional bacon and egg orders and set out to invent a dish with a bit more flair. His creation? The Hot Brown sandwich, an open-faced turkey sandwich topped with crispy bacon slices, tomato, and a creamy Mornay sauce, was born.
The sandwich was delicious. And, since sliced turkey was still uncommon outside of Thanksgiving and Christmas, a bit of a novelty. It didn't take long for the dish to take off.
Today, nearly 100 years later, the Brown is still a popular destination in Louisville and its namesake sandwich has been featured by just about every food media outlet and cookbook out there. Countless versions have been offered in restaurants the world over.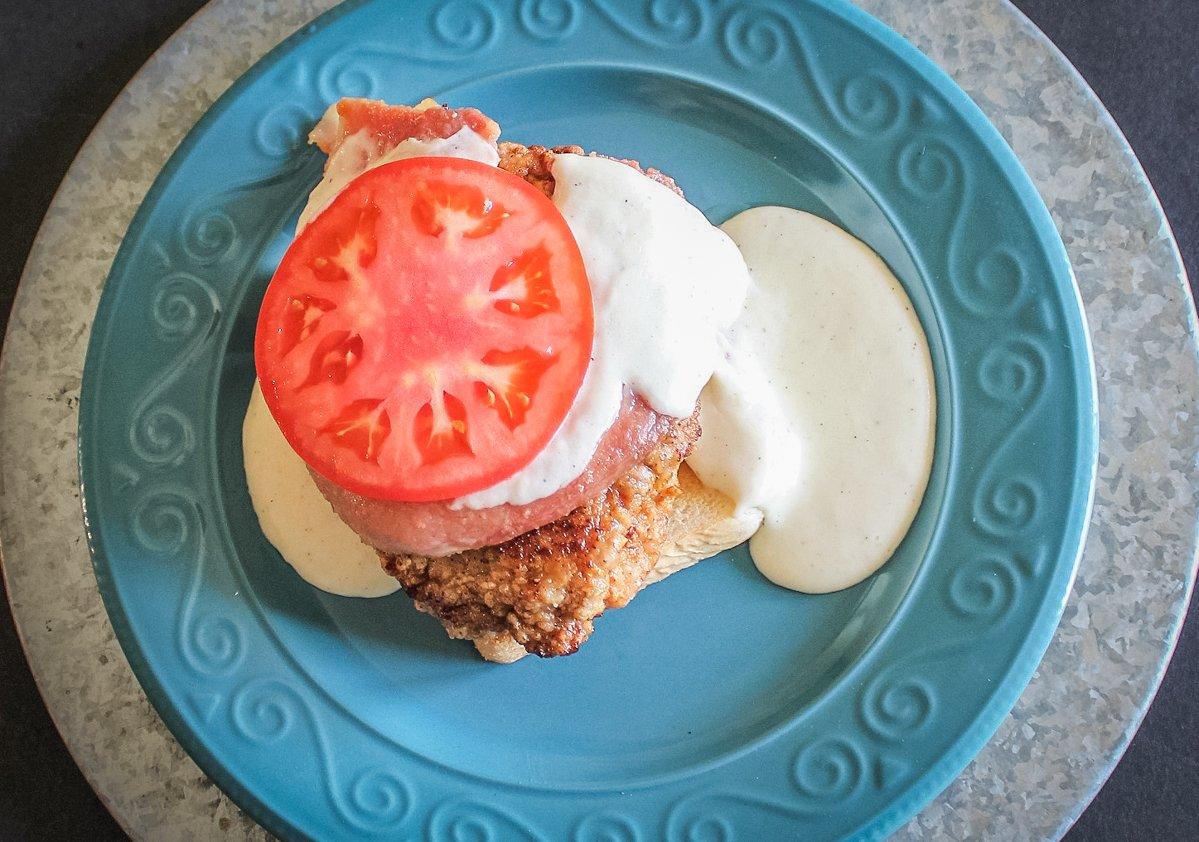 Ingredients
1 side of a wild turkey breast, 2-3 pounds, sliced across the grain into cutlets
1 cup of flour seasoned with 1 tablespoon each of salt and pepper, 1 teaspoon garlic powder, and a half teaspoon of cayenne.
5 slices Texas Toast, lightly toasted
5 slices of country ham, extra thin
Sliced tomato
Sauce
6 tablespoons butter
6 tablespoons all purpose flour
1 1/2 cups milk
1 ½ cups half and half
pinch of ground nutmeg
salt and pepper
6 ounces grated white cheddar cheese
Cooking Instructions
Prepare the sauce by heating the butter in a medium saucepan until it foams. Add the flour and stir well until the flour takes on a blond color. Add the milk and half and half, stir well to blend. Reduce heat and simmer the sauce until it starts to thicken. Add the shredded cheese and stir to melt. Season with a pinch of nutmeg and salt and pepper to taste. Turn heat down to warm, cover pot.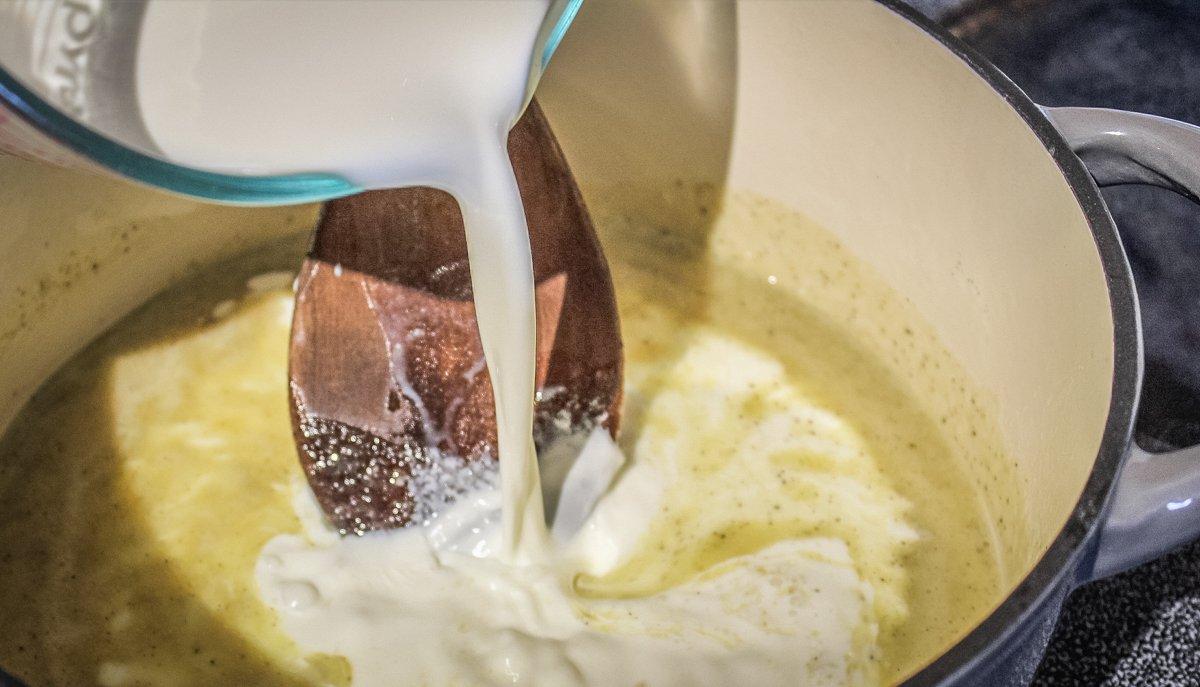 Dredge the turkey cutlets in seasoned flour, rest on wire rack for 5 to 10 minutes while you heat a quarter inch of vegetable oil in an iron skillet over medium-high heat. Fry the cutlets for 3 to 4 minutes per side or until just cooked through. Fry in batches so as not to crowd the skillet. Place finished cutlets on a warm platter and cover with foil.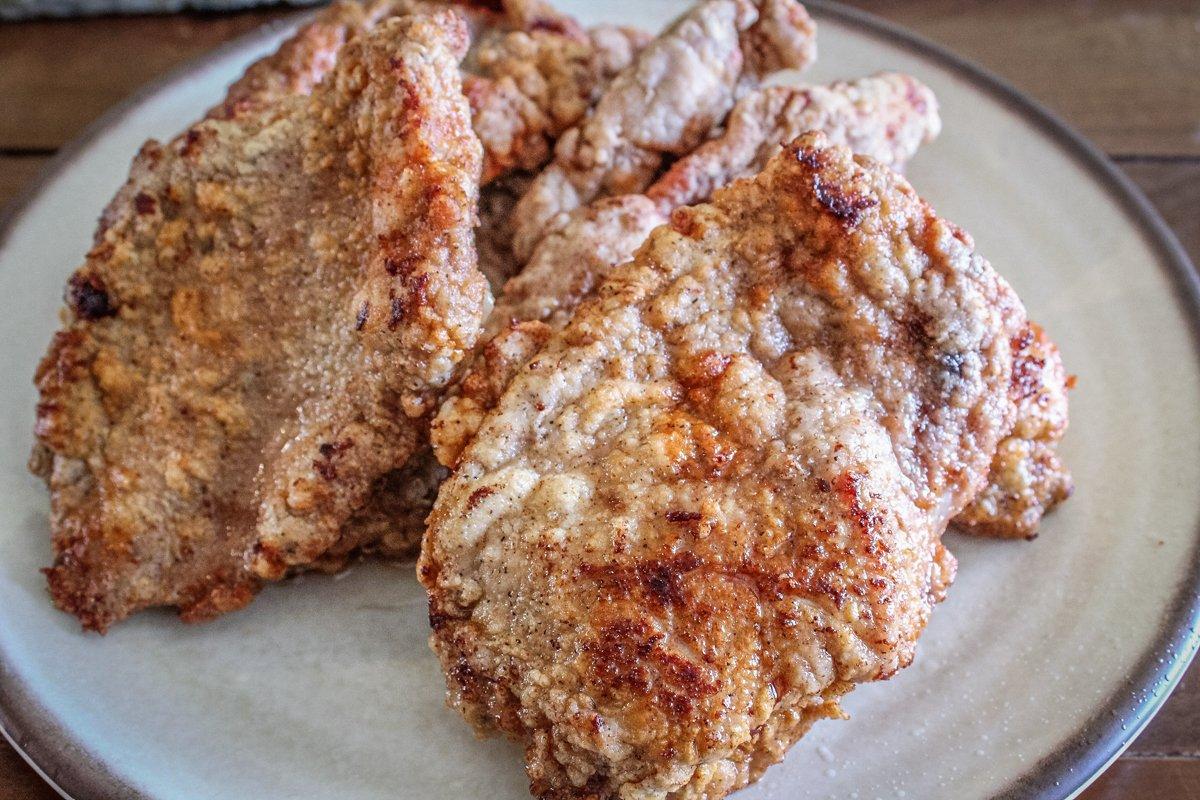 To assemble the sandwich, plate a slice of toast. Top the bread with a turkey cutlet, then a slice of country ham. Spoon Mornay over the sandwich. Top with a slice of tomato and a runny fried egg. Tip: If your sauce has over thickened while you worked on the rest of the sandwich, simply stir in some additional milk or half and half to thin it back down.