Wood Fired Venison Calzone Recipe
You can't go wrong with a venison calzone. Meat sauce, your favorite pizza toppings, and plenty of cheese, all wrapped up in a golden crust. Cook it on the Traeger Grill using your Traeger pizza stone, and you get a classic wood-fired flavor.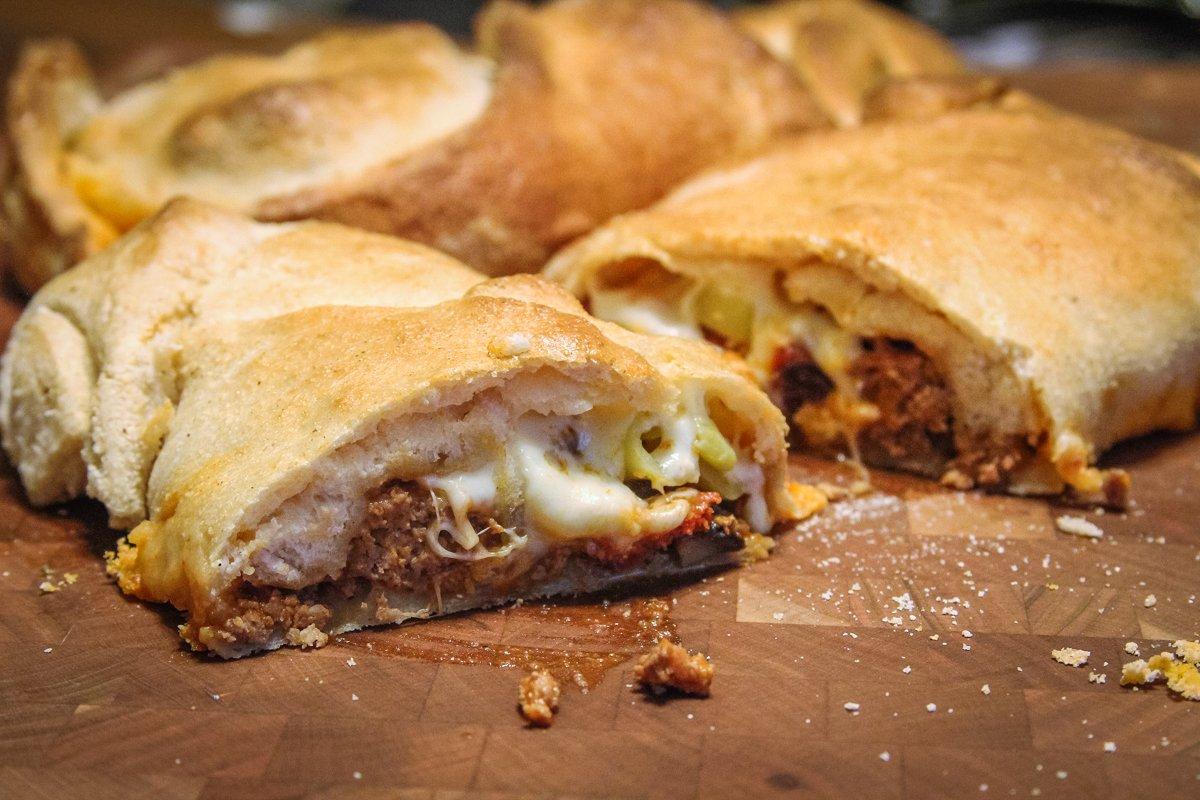 You can make your own pizza crust, or, if you are in a hurry, pick up canned pizza dough in the refrigerated case at your local grocery store. It will be next to the canned biscuits.
I like to sprinkle corn meal on my pizza stone before sliding on the calzone. The meal helps prevent sticking and adds a pleasant crunch to the finished dough.
Ingredients
2 pounds ground venison
15 ounces tomato sauce
2 tablespoons tomato paste
½ cup water
2 cloves garlic, minced
1 tablespoon Italian herb seasoning blend
1 teaspoon salt
2 pizza crusts, canned or homemade
1 egg whisked with 2 tablespoons water
2 cups shredded Mozzarella cheese
16 ounces whole milk mozzarella cheese, sliced
Your favorite pizza toppings, we used:

Venison pepperoni
Banana peppers
Mushrooms
Cooking Instructions
Start the sauce by browning the ground venison. Once the meat has browned all the way through, add the garlic and continue cooking for another 3 to 5 minutes. Add the tomato sauce, tomato paste, water, Italian herb blend, and salt. Bring to a simmer, stirring occasionally, for 10 to 15 minutes.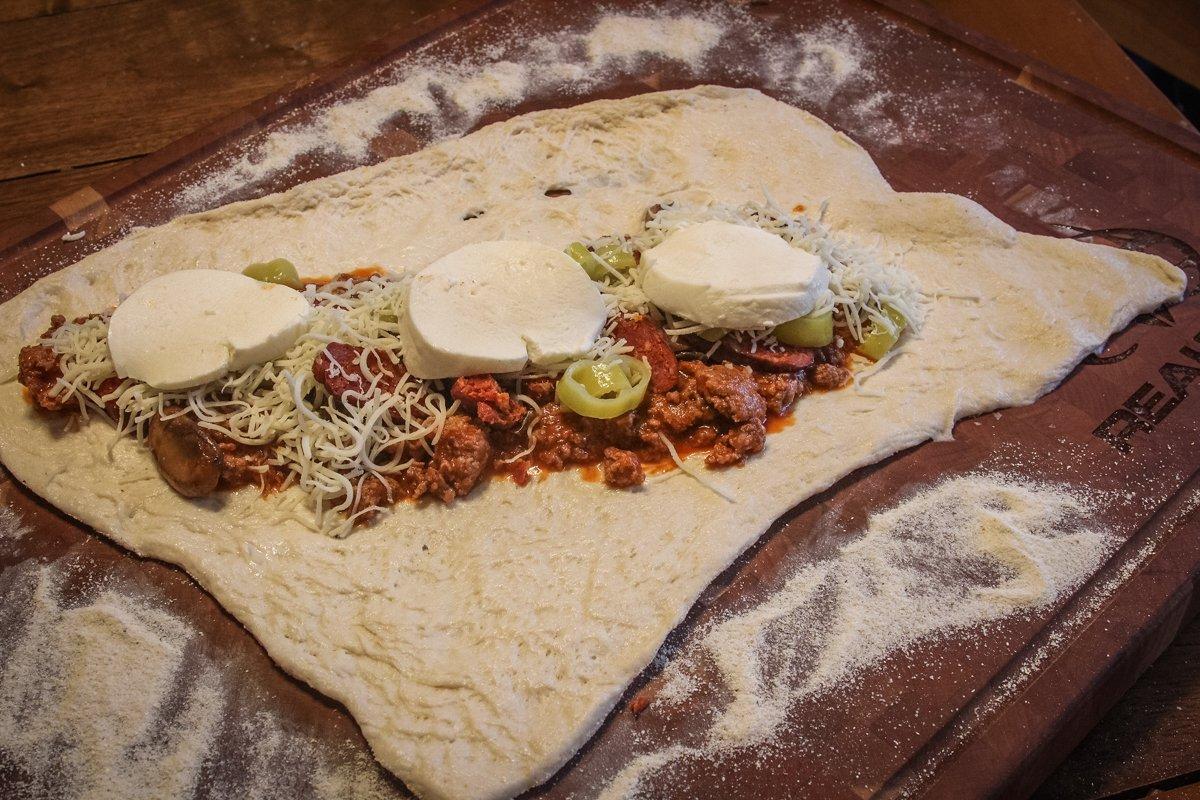 Slide the calzones onto a corn-meal-dusted pizza stone on your preheated Traeger Grill or into the oven at 365 degrees.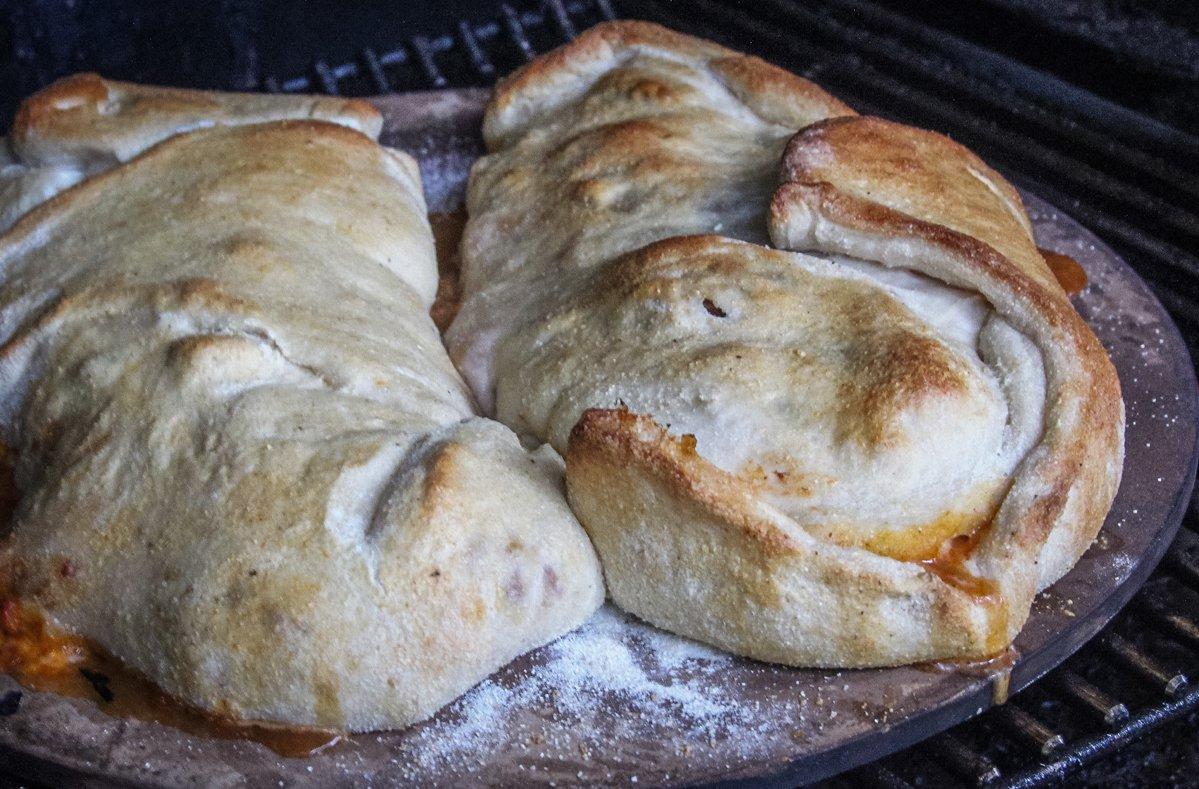 Grill or bake for 25 minutes, or until the crust is golden brown and the toppings are cooked through.