Grilled Buffalo Wild Turkey Breast
We love grilled wild turkey breast strips. And we love Buffalo wings. This recipe combines the two in a quick and easy meal that the entire family will love. Slice the breast meat into strips across the grain to make it more tender.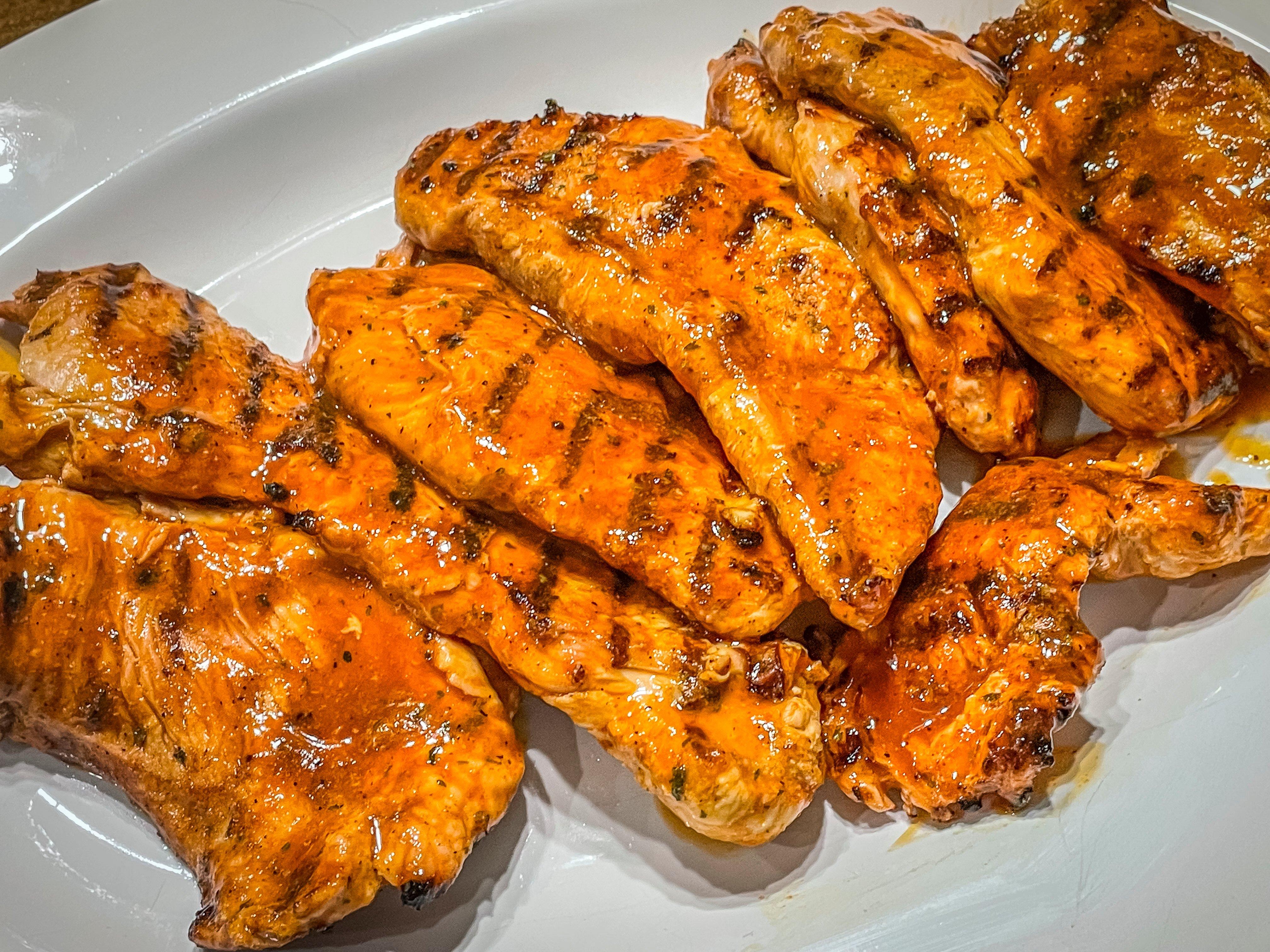 Move over chicken wings, these Buffalo-sauced wild turkey breast strips will be a new family favorite.
My seasoning of preference for this one is Frank's RedHot Buffalo Ranch Seasoning Blend. It's a good blend of flavor and spice that works well on any grilled or fried game meat. Use your favorite Buffalo wing sauce. For me, there is only one, Crystal Hot Sauce's Wing Sauce. It's a touch sweeter than most wing sauces, but packs a ton of flavor. Grill on charcoal or a pellet grill for maximum flavor. Take care not to overcook the wild turkey or it will dry out badly.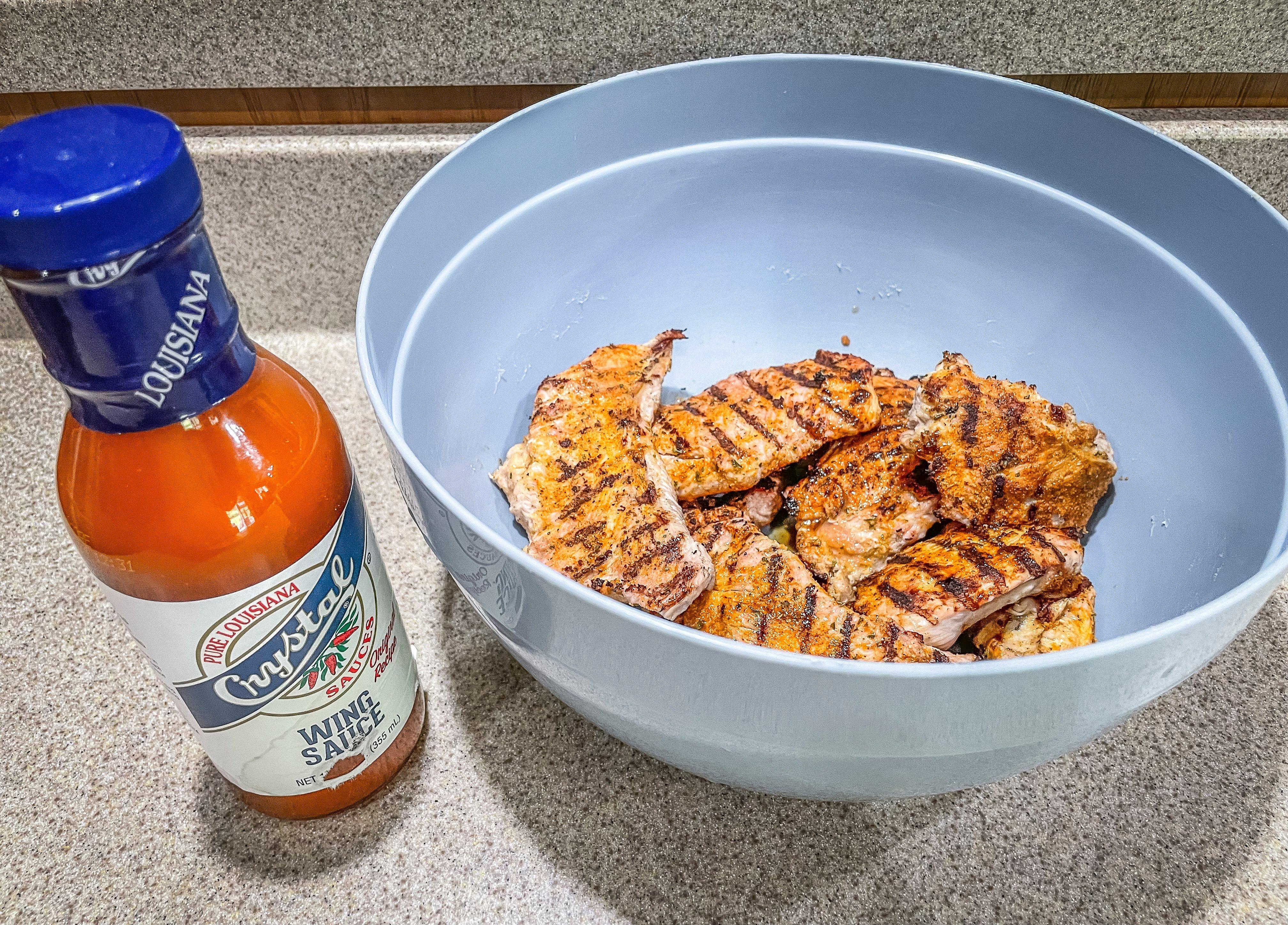 Use your favorite wing sauce or even make your own.
Slice the turkey breast and season on both sides with the seasoning blend.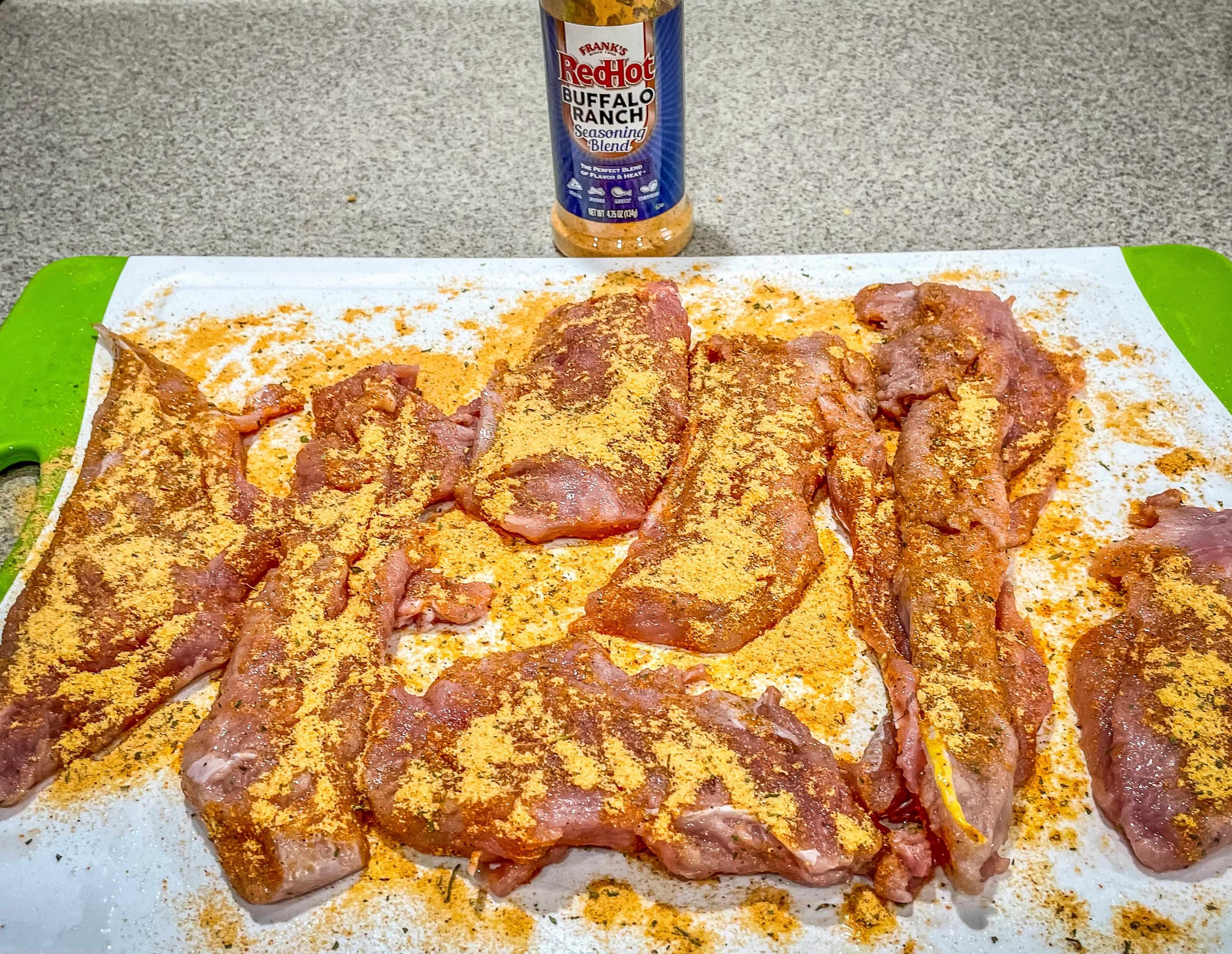 Season the breast strips liberally with a wing seasoning like Frank's RedHot Buffalo Ranch.
Grill over a medium bed of coals or on a pellet grill preheated to 350 degrees. Grill for 4-6 minutes per side.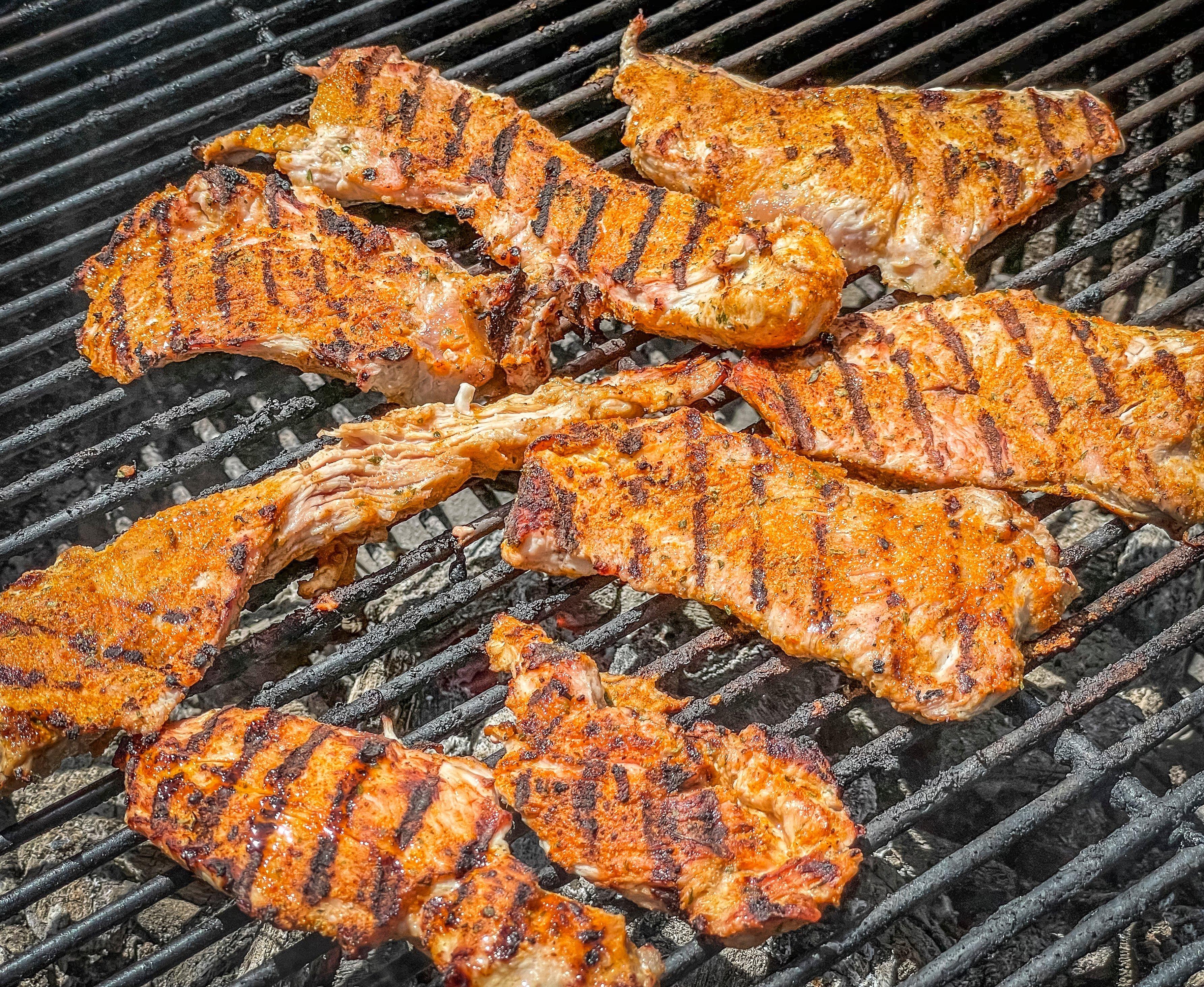 Don't overcook the turkey or it will be tough and dry.
Once the turkey is done, transfer it to a bowl. Pour over a generous amount of wing sauce and toss to coat evenly.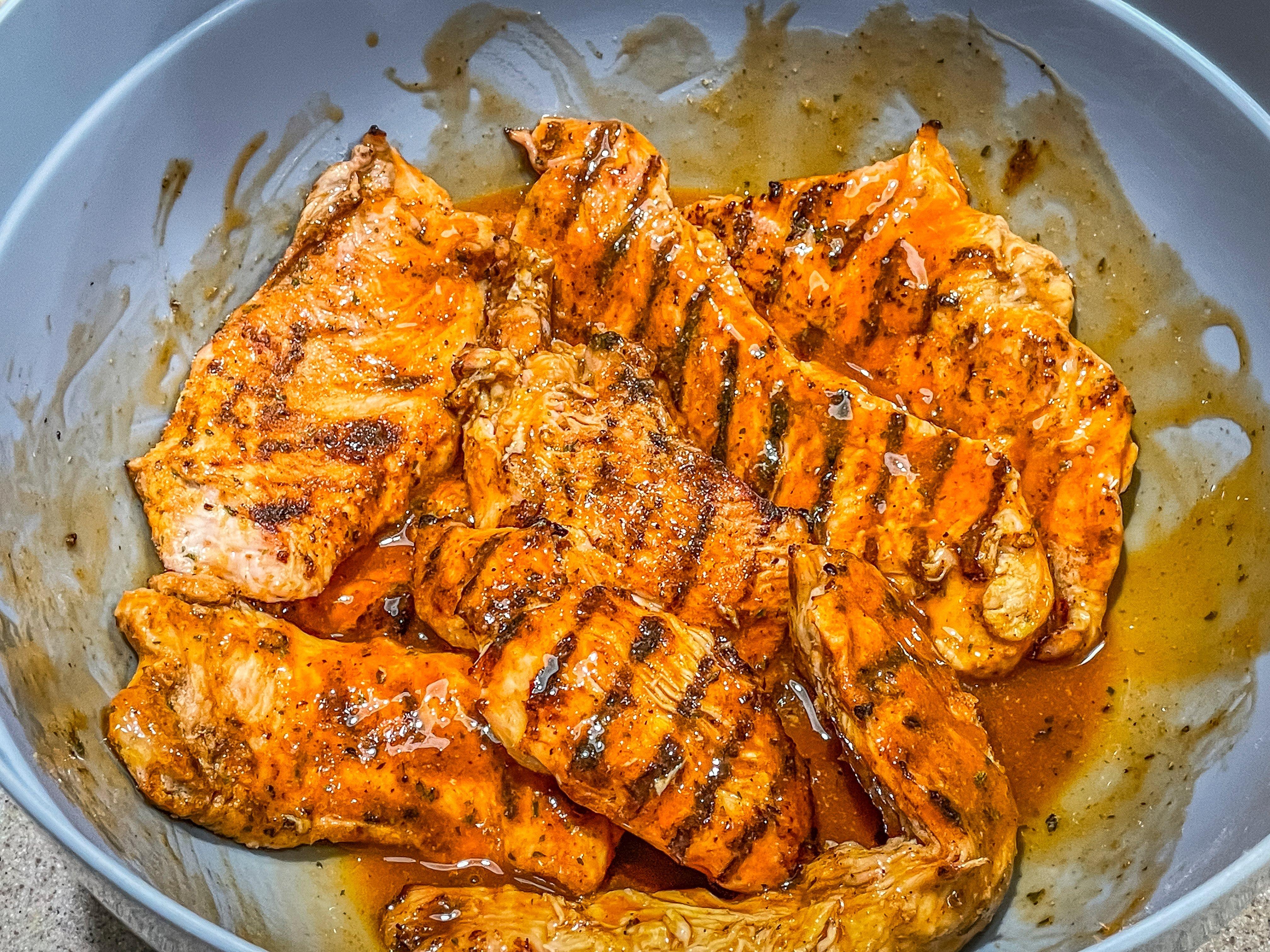 Toss the grilled strips in sauce before serving.
Serve the strips with your favorite ranch or blue cheese dipping sauce. This recipe makes a great appetizer or main course.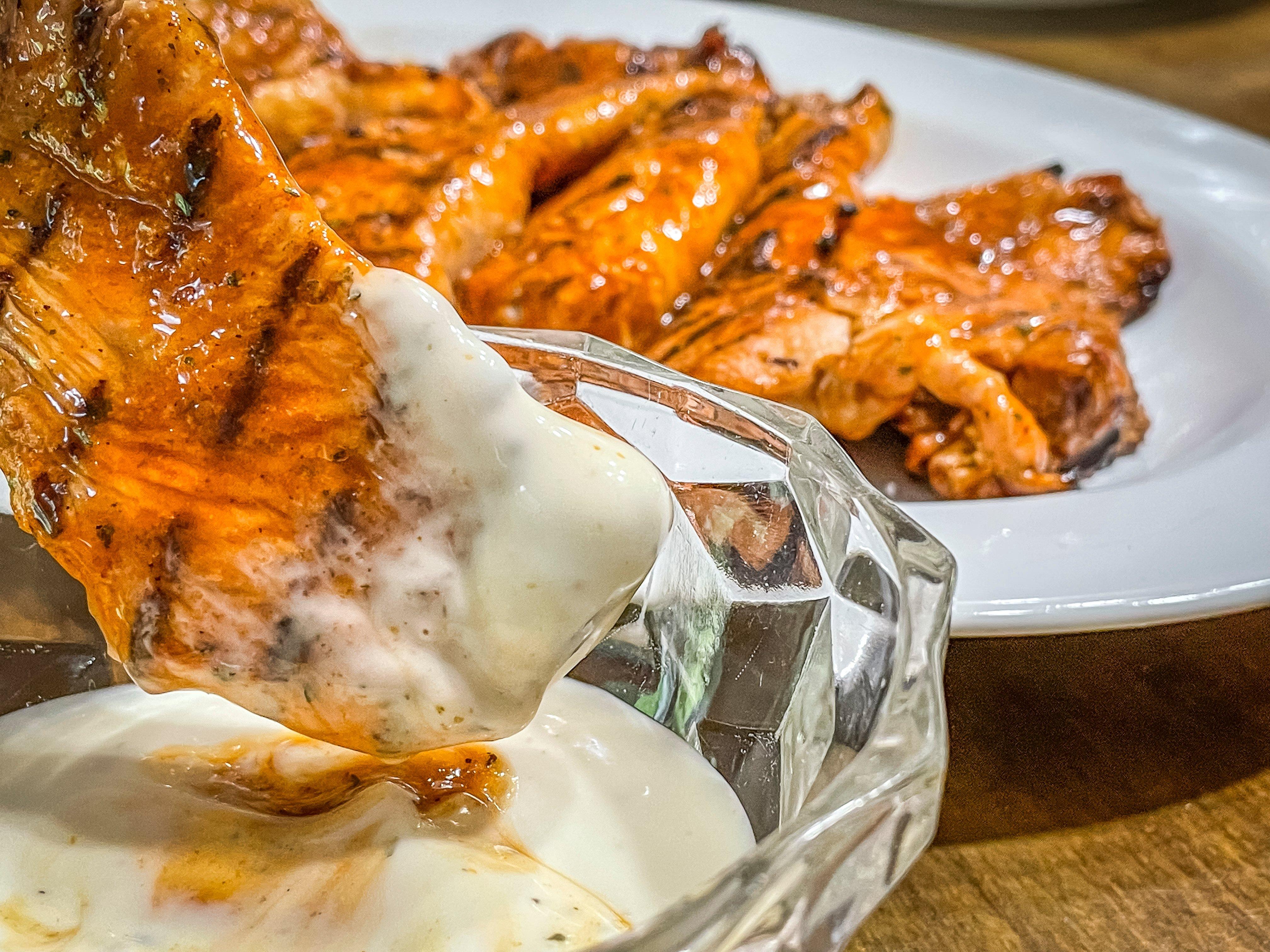 Serve the grilled turkey strips with your favorite dipping sauces like ranch or blue cheese.
Ingredients
1 side of a wild turkey breast, sliced into strips
Frank's RedHot Buffalo Ranch Seasoning Blend
Crystal Wing Sauce