Griddled Backstrap Fajita Wraps
Carbon steel griddles see a lot of use at our hunting camps. One of our favorite meals to cook on them is this easy backstrap fajita wrap, which makes a perfect lunch or dinner, is done in about 15 minutes, and doesn't leave you with a lot of dirty dishes once the meal is done.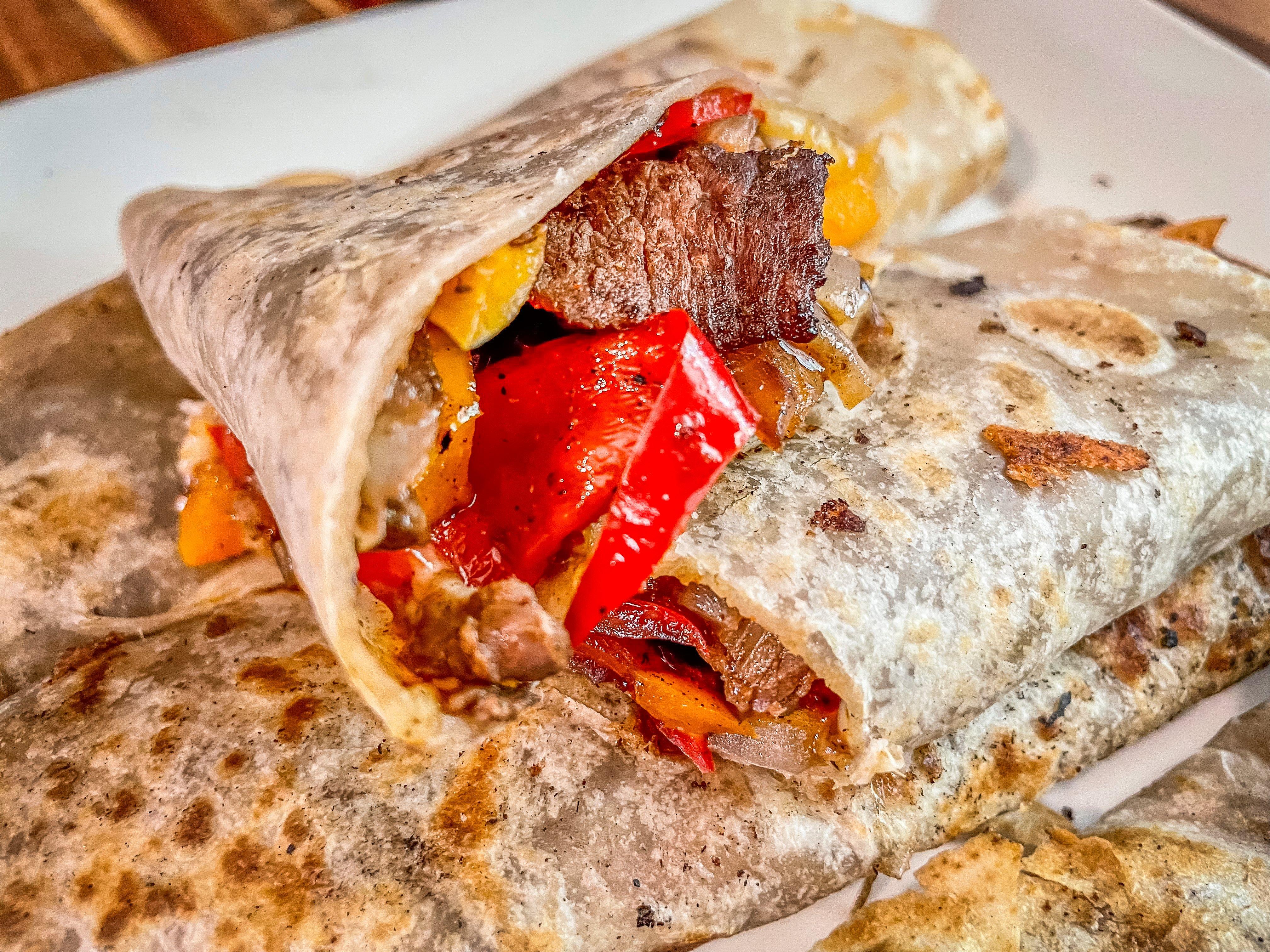 Tons of flavor and very few dishes make these griddled wraps perfect for a hunting camp meal.
For seasoning, use your favorite Mexican- or fajita-style mix. My go to is Pit O' Heaven Fiesta PitGrit. It's a great blend of spices without being too salty, and finds its way into most of our Mexican-style recipes.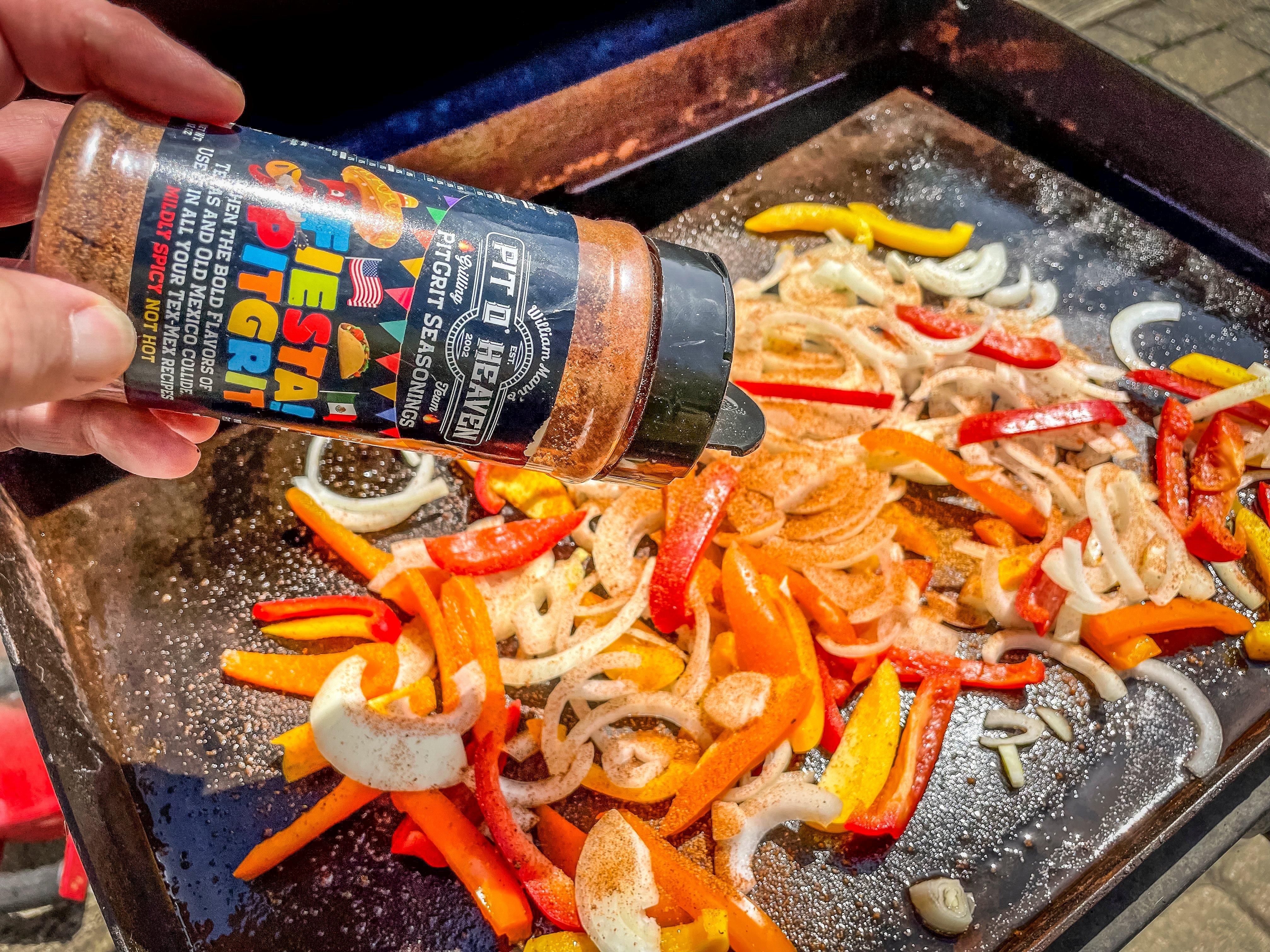 Season the meat and peppers with your favorite Mexican or fajita rub before cooking.
The secret to the quick cook time for this recipe is to get your prep work done before heading to camp. Slice your onions and peppers before you start to cook.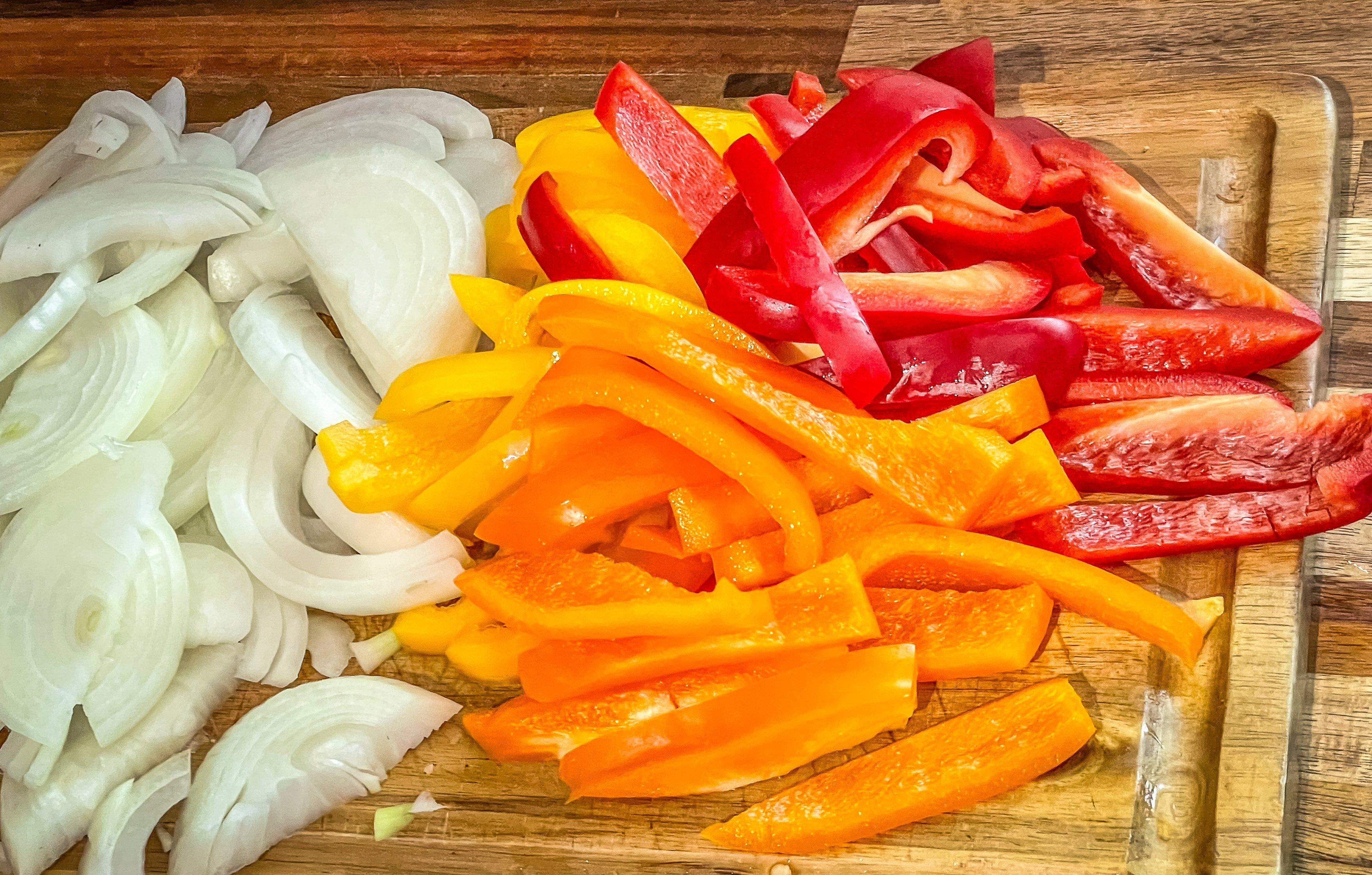 This recipe only takes a few minutes to cook, so get all of the prep work finished before you start the griddle.
Thinly slice the backstrap (you can use other cuts like top or bottom round as well), then bag it up and drop it into a cooler before you head to camp. A handy tip when thinly slicing venison is to do it while the meat is still slightly frozen. Always slice against the grain for maximum tenderness.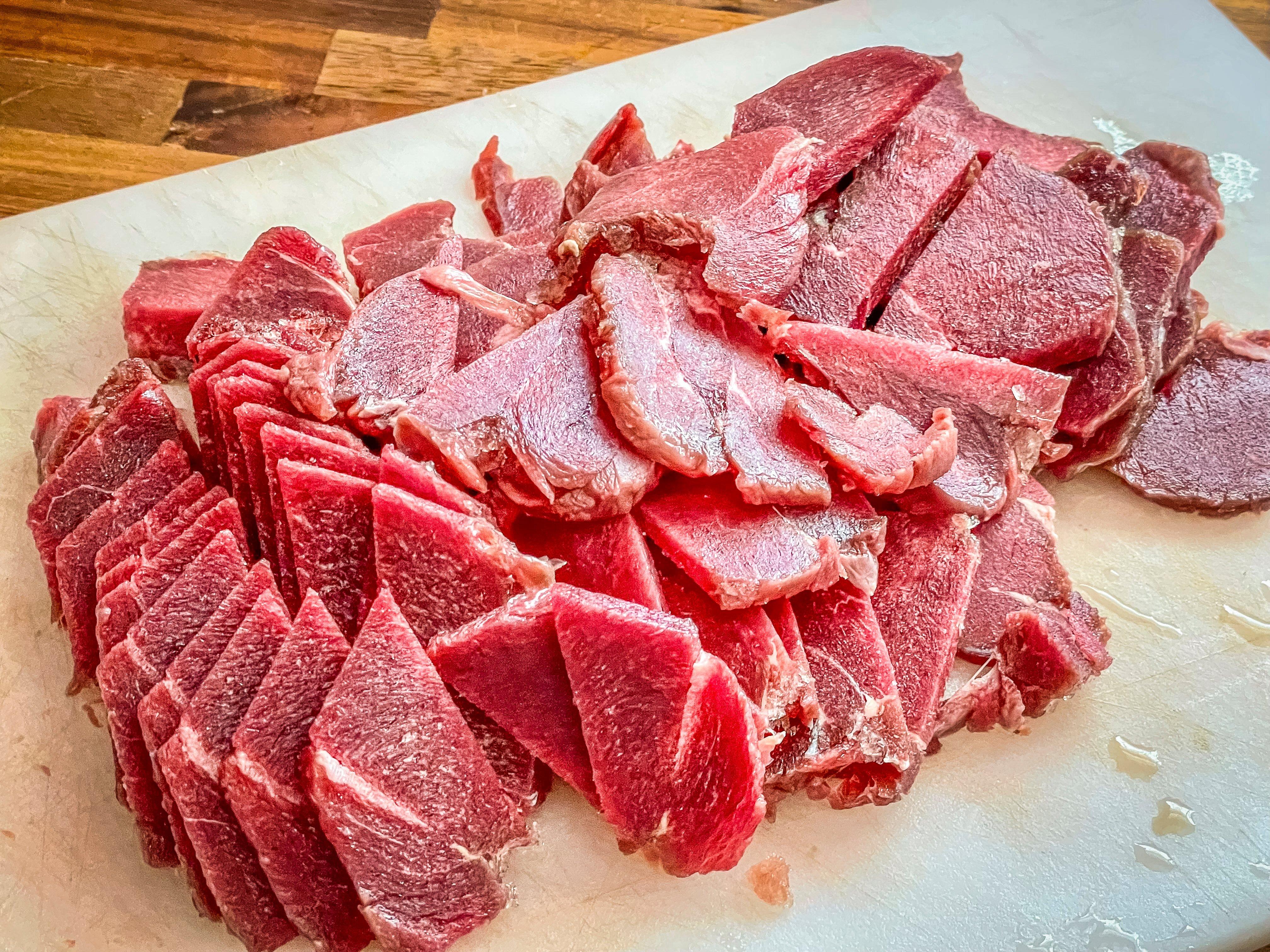 A handy tip for thin, uniform pieces is to slice the meat while it is still partially frozen.
Start by adding the peppers and onions to a pre-heated griddle. Season well and cook until they start to soften but are still crunchy. Move the peppers and onions to one side and add the sliced venison. Season the venison well and stir to cook. It's ok to leave a touch of pink showing, it will continue to cook while you fill the wraps.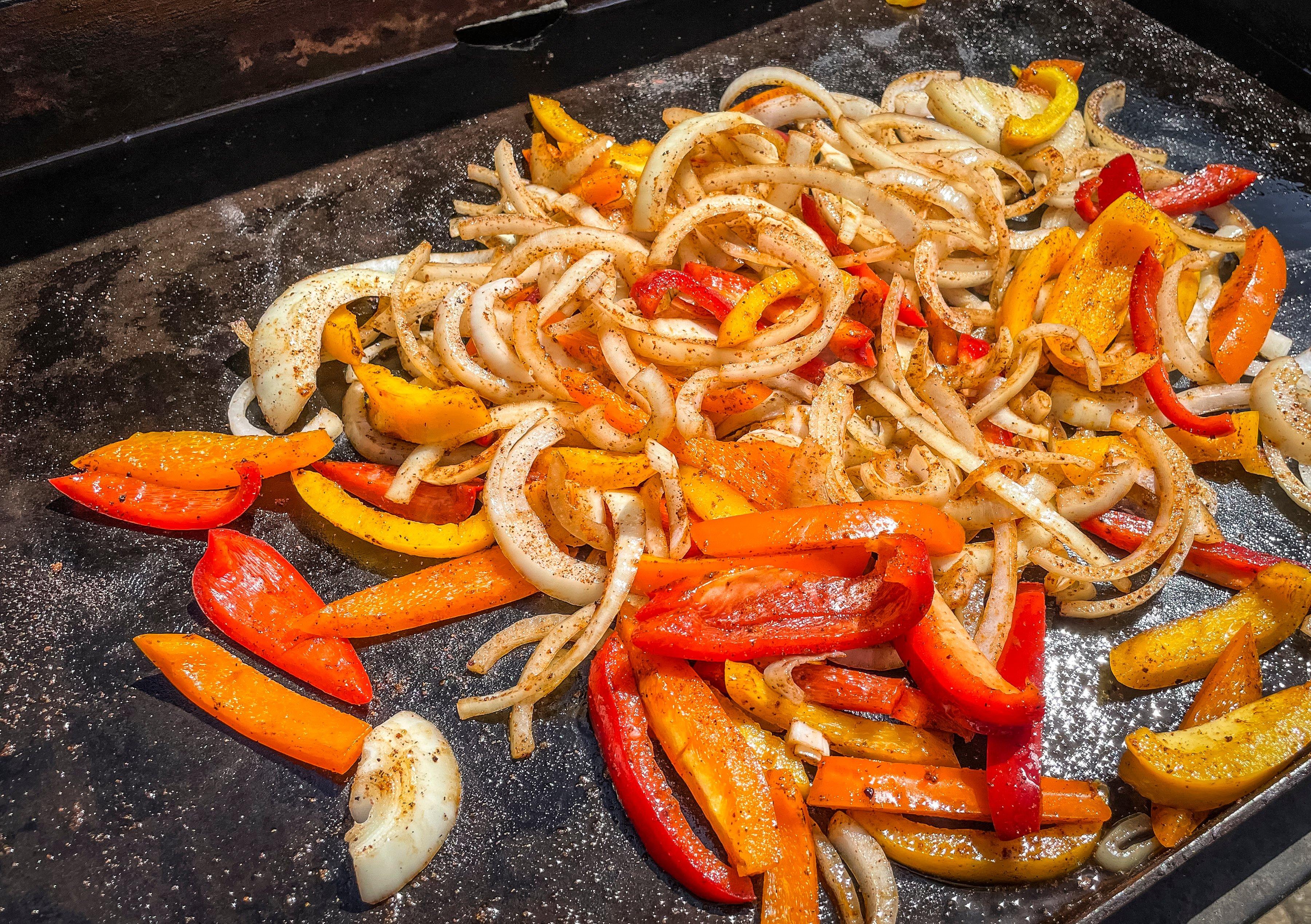 The peppers and onions will take a few minutes longer than the venison, so start them first.
Turn one side of the griddle off and move the meat and pepper/onion blend to that side. The residual heat will keep it warm without overcooking the venison. Add a bit of oil to the heated side. Place a tortilla directly on the griddle and heat for 30 seconds. Flip the tortilla and add venison, peppers and onions in a row down the center.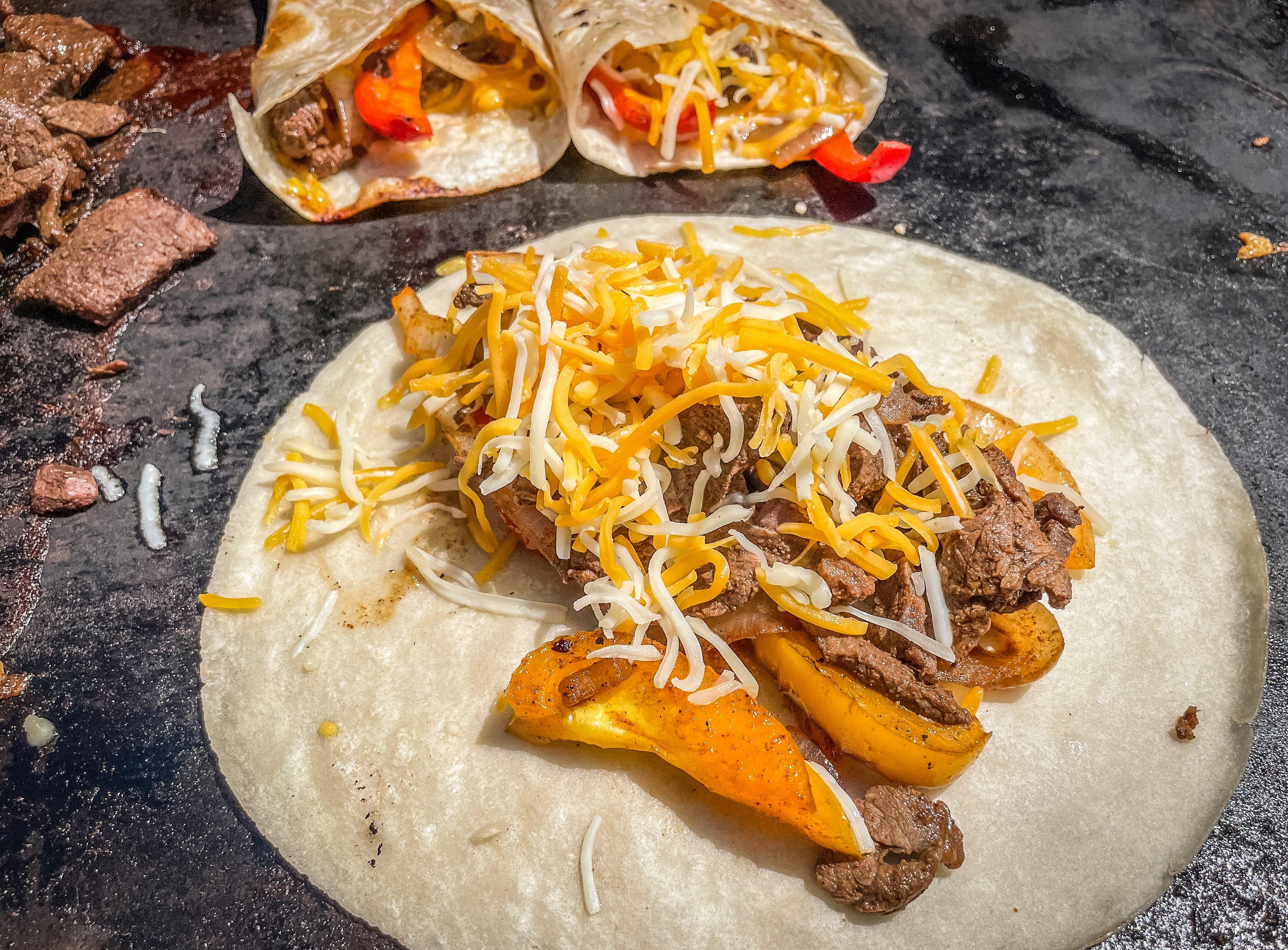 Add venison, peppers, onions, and enough cheese to make your heart happy.
Sprinkle on some shredded cheese, then fold over to make a wrap. Use a spatula to flip the wrap and press with your spatula to seal the seam side. Move the wrap to the off side of the griddle and repeat until you have used all of the venison, peppers, and onions.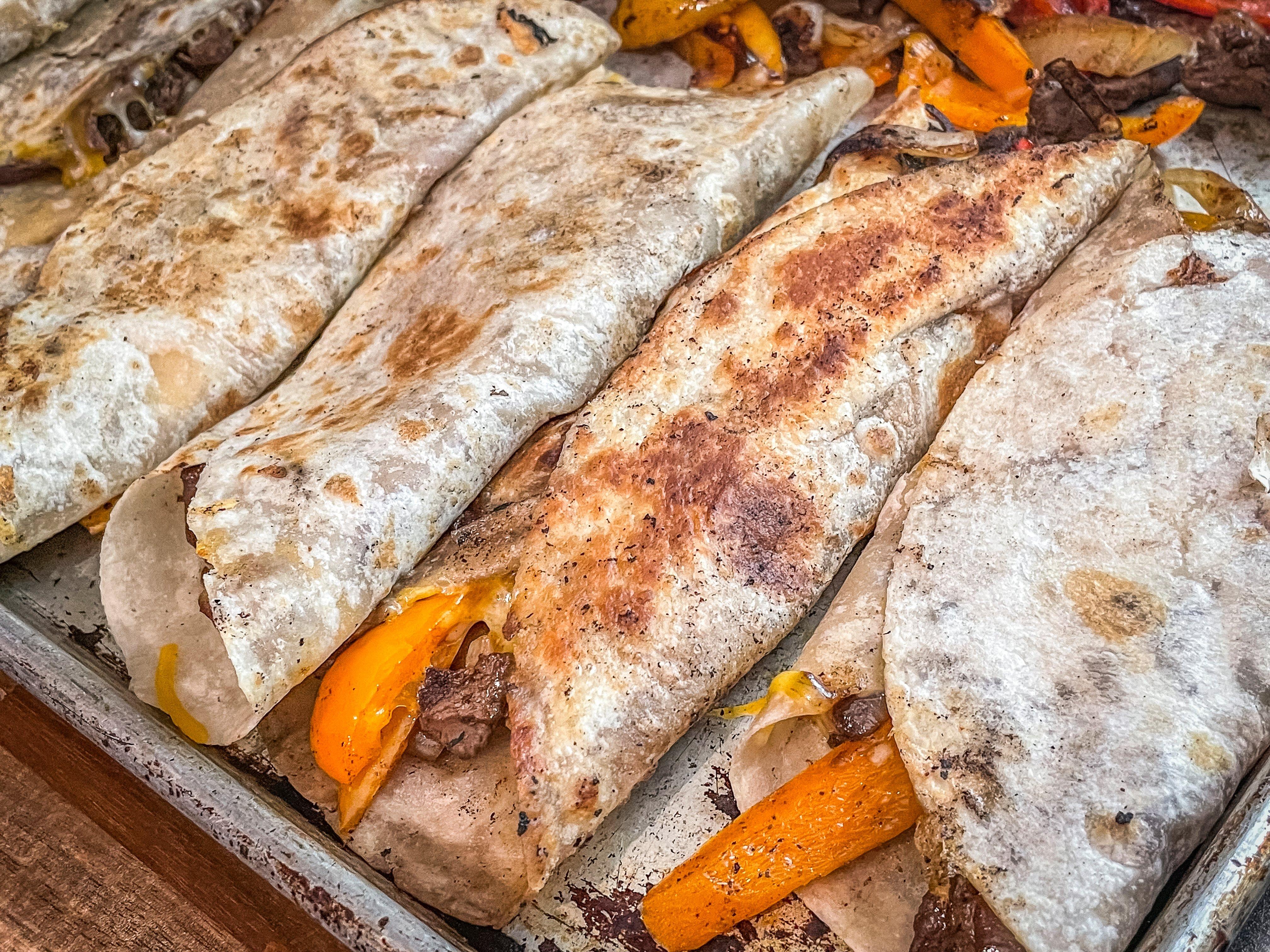 Fill and sear each wrap until you have used all of the venison, peppers and onions.
Serve with salsa or sour cream, if desired.
Ingredients
1-2 pounds venison backstrap or roast, thinly sliced
2-3 medium onions, sliced
3 bell peppers, seeded and sliced
2 cups Colby Jack cheese
Large flour tortillas
Mexican or fajita spice blend