Tex-Mex Fried Wild Turkey Tenderloins
Every turkey hunter knows it's hard to beat fried wild turkey breast tenderloins. If you've ever cleaned a wild turkey, you've seen these tenderloins. They are the thin strip of meat that lies just inside the main breast along the ribcage. While they contain a tendon that runs the length of the loin, once it has been removed they are about the most tender part of the bird.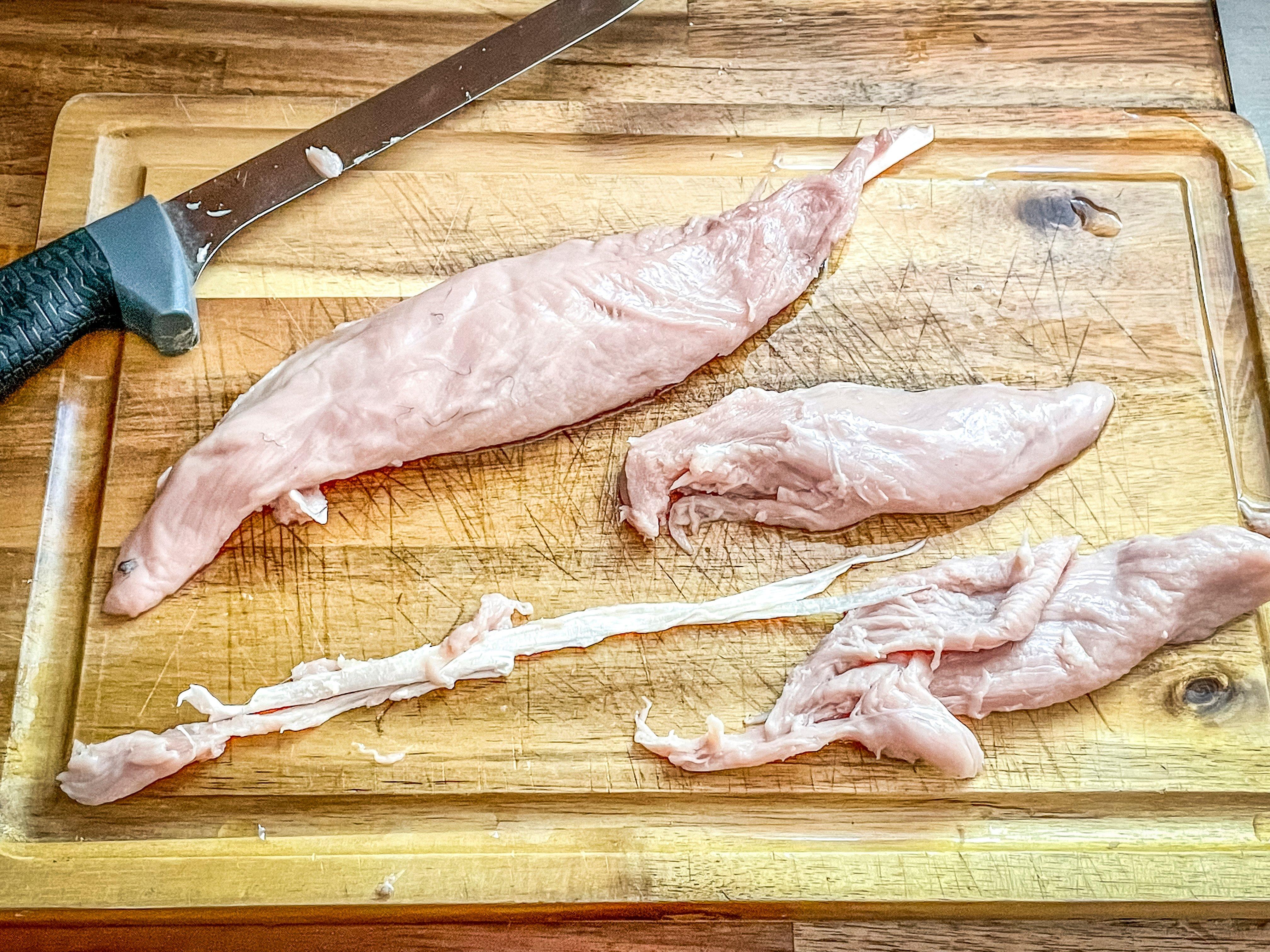 Unless you just really enjoy chewing, remove the tendon from the tenderloin before cooking.
This recipe gives the classic dish a Tex-Mex twist with a seasoned dredge. I like to serve it with sliced avocado and Mexican-style street corn or rice and beans.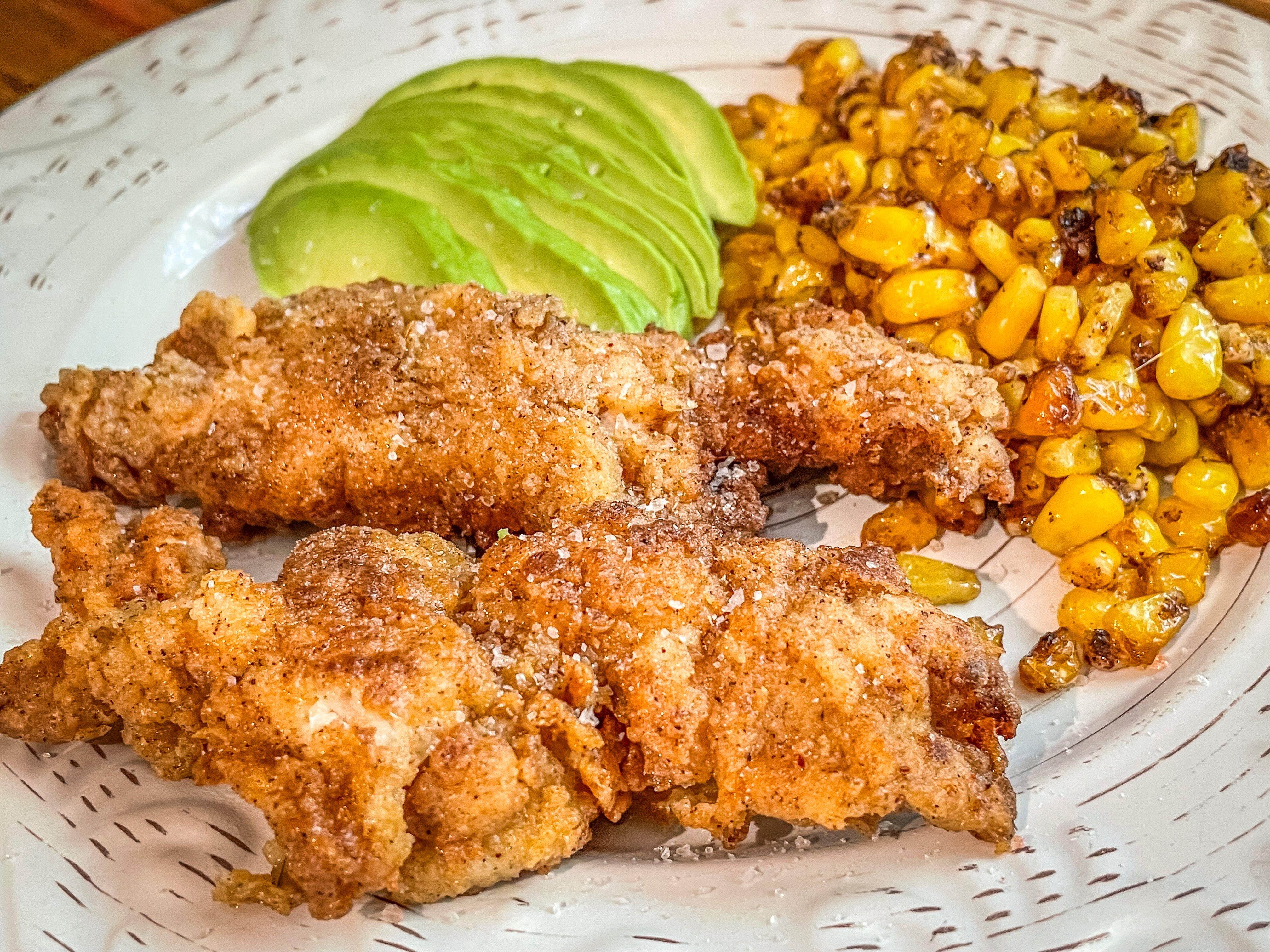 Serve the Tex-Mex-style turkey fingers with your favorite Mexican sides like avocado, street corn, or beans.
Start the recipe by removing the tendon from the tenderloins, which leaves two sections of tender meat, or by slicing the breast meat into ½- to ¾-inch thick strips — across the grain for tenderness. Marinate the turkey in the refrigerator for 4 hours up to overnight in buttermilk for extra flavor and tenderness. The recipe includes cayenne pepper powder for heat, but you can leave it out if you prefer less spice.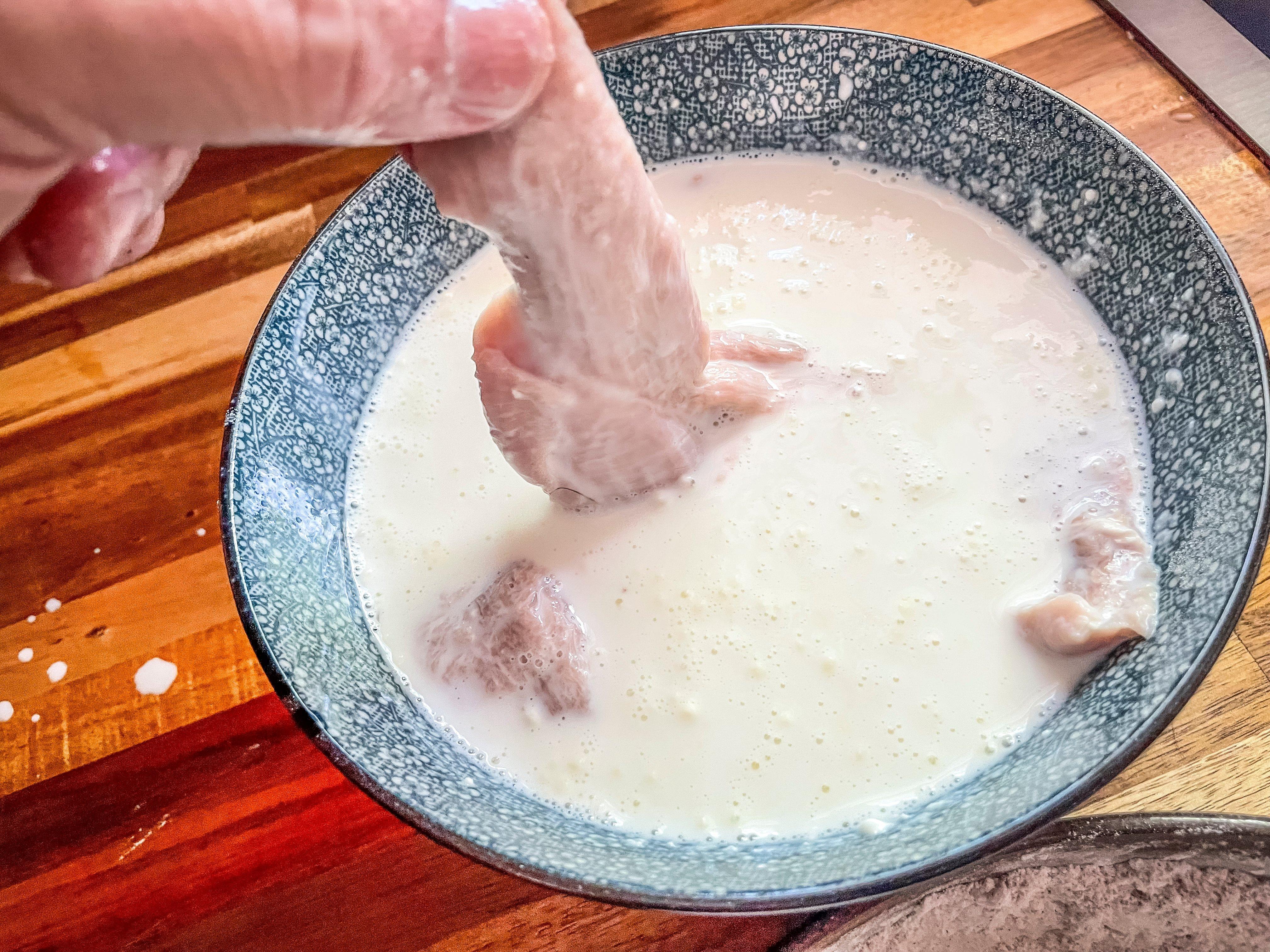 The buttermilk marinade helps to both tenderize and add flavor to the turkey.
Mix the dredge ingredients and heat ½ inch of vegetable oil in a skillet over medium-high heat or to 350 degrees.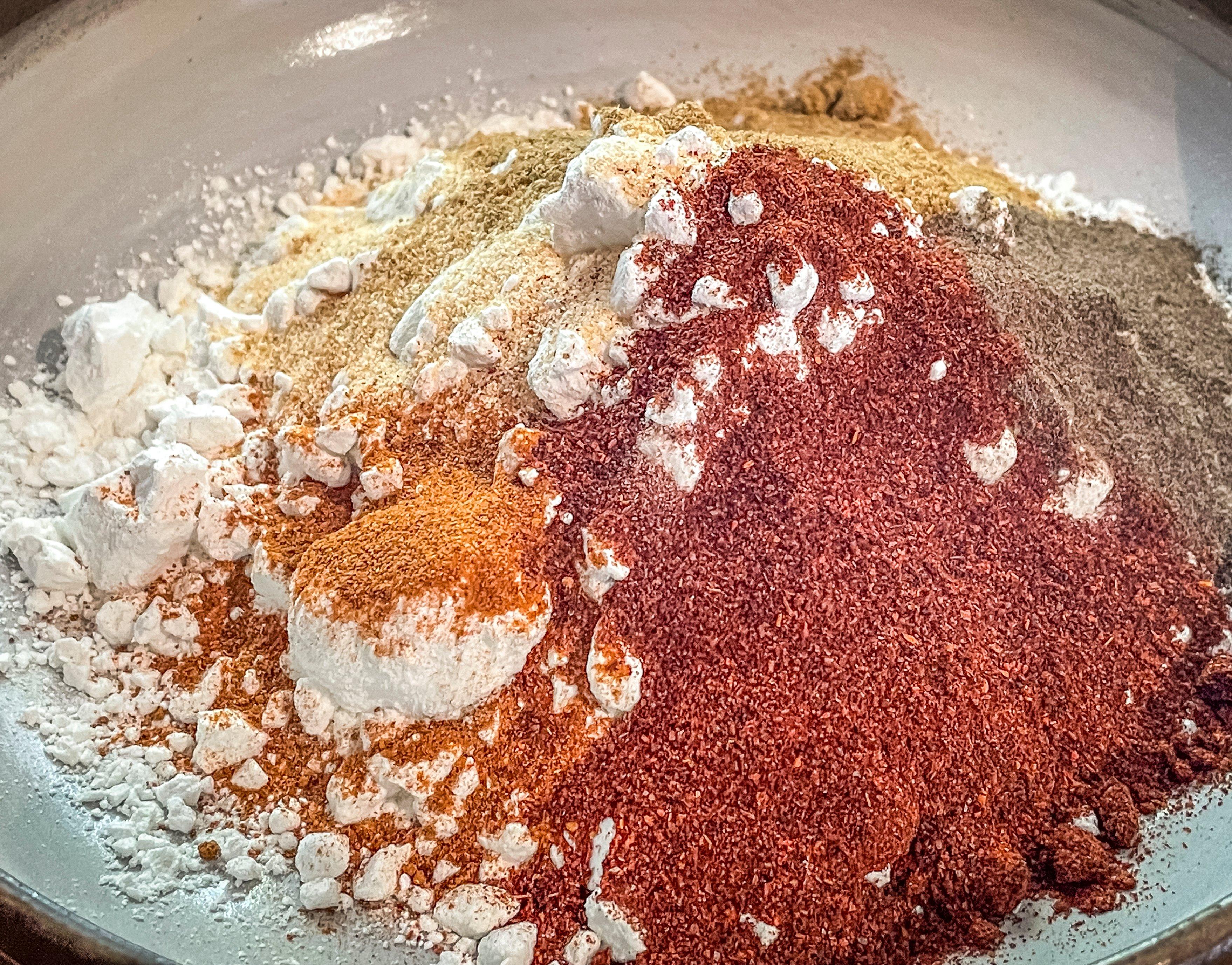 Add the spices and seasonings to the flour base and blend well.
Once your oil is hot, lift the fingers from the buttermilk, one at a time, and allow excess buttermilk to drain. Roll the turkey in the flour dredge to evenly coat. Add the floured turkey strip to the hot oil and repeat. Don't overcrowd the skillet. Fry for 3-4 minutes per side until crisp and golden brown.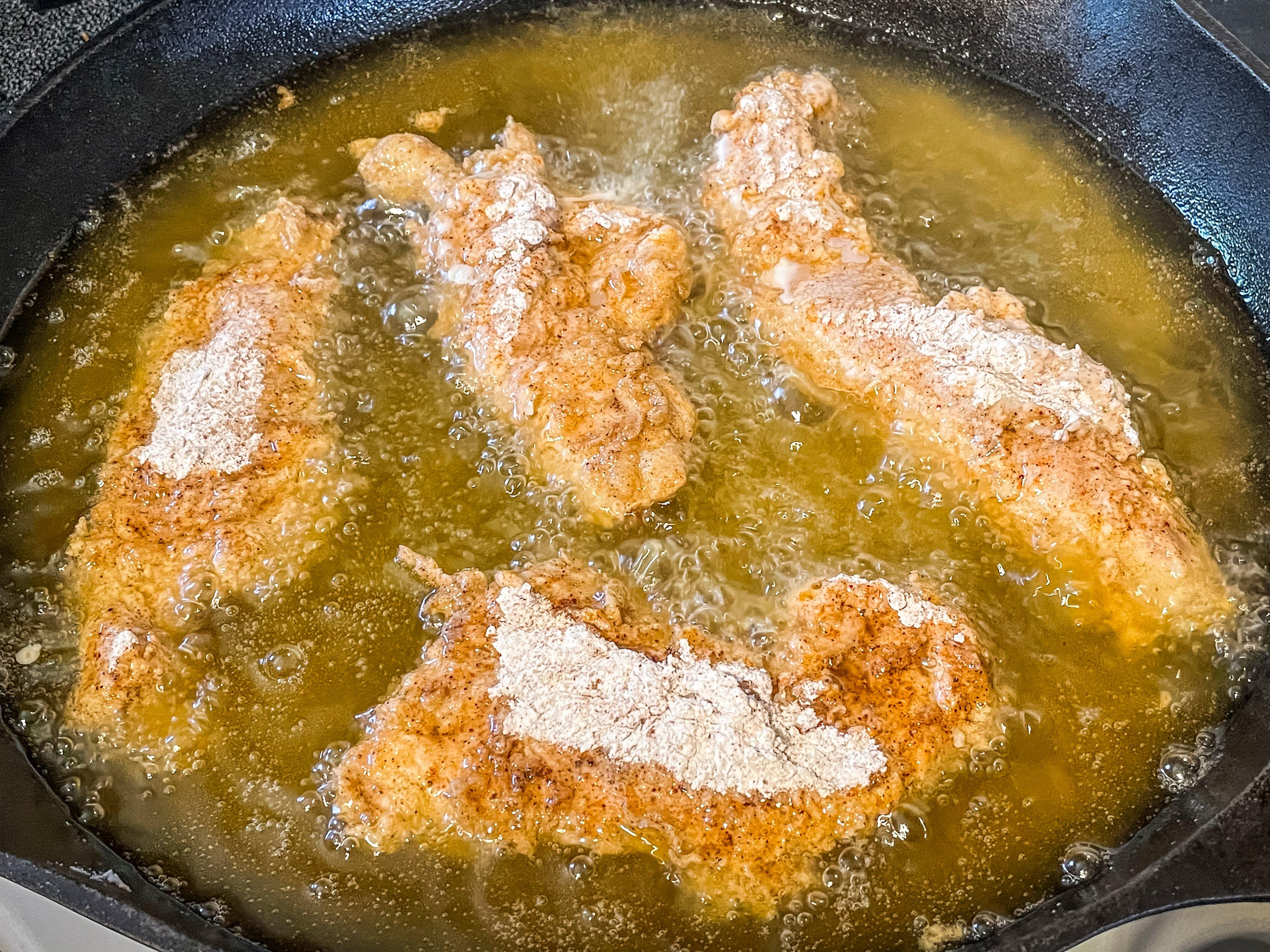 Fry the dredged fingers for 3-4 minutes per side until they are golden brown, but don't overcook and dry out the meat.
Ingredients
2-4 tenderloins, tendon removed, or 1 side of a wild turkey breast tenderloin, cut into strips
2 cups buttermilk
2 cups all purpose flour
2 tablespoons chili powder
1 tablespoon ground cumin
1 tablespoon salt
1 tablespoon black pepper
1 teaspoon garlic powder
1 teaspoon cayenne powder (optional)