Four Wheelers for Covering Some Hunting Ground
An ATV or Side-by-Side (SxS) can help you cover a lot of ground in a short amount of time. Turkey hunting from a four wheeler in places such as the Tennessee mountain country are almost essential to locate and hunt spring gobblers in hard-to-reach areas using rugged trails along steep rises.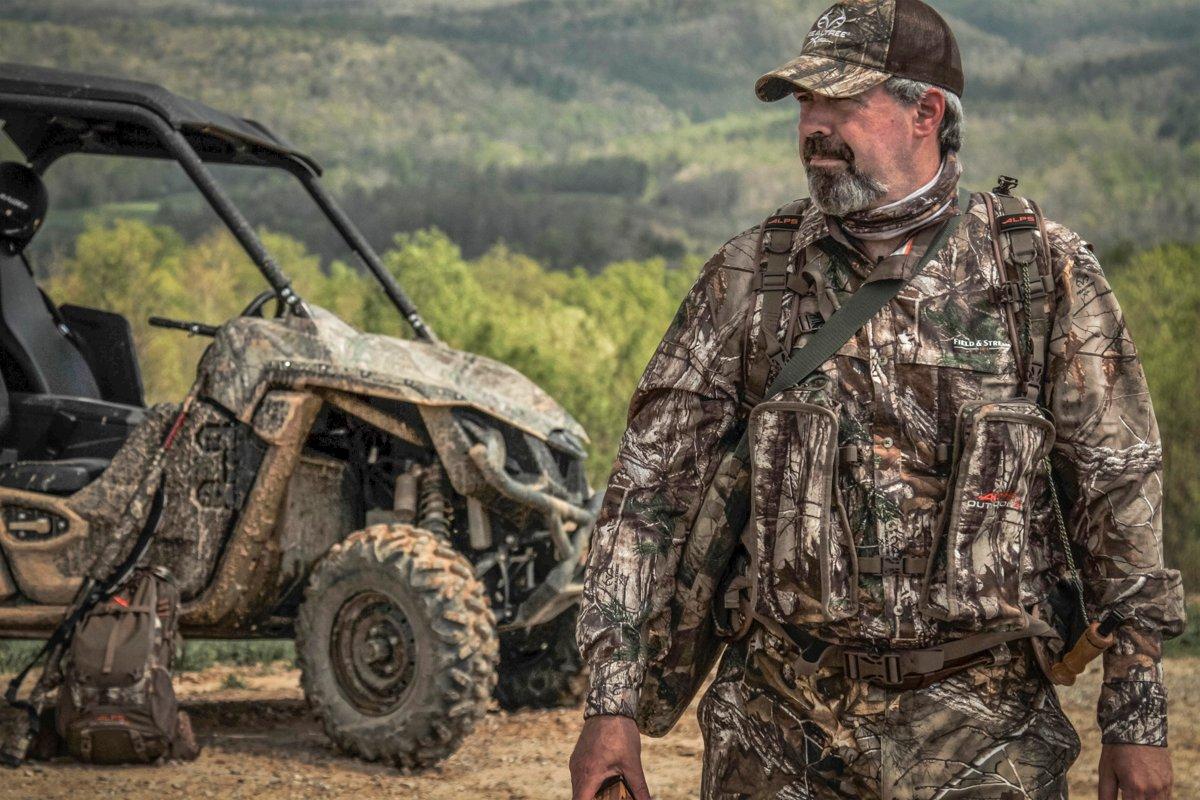 Check out our photo blog for ways to find turkeys in big country with your four wheeler.
Image: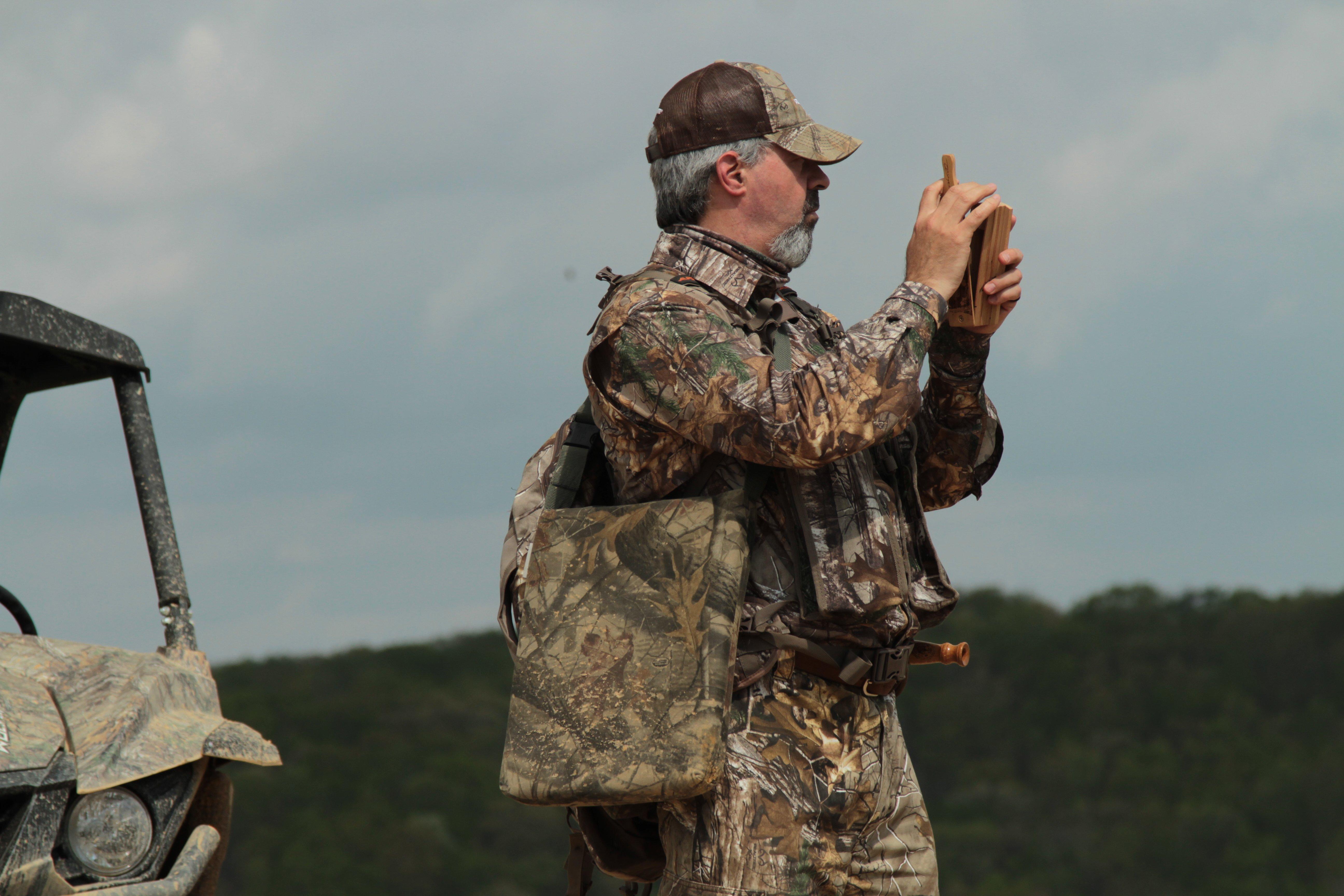 Image Story:
You can get male turkeys to shock gobble in spring by owling, crow calling and even running a box call from a high point. Yelping and cutting can sometimes allow you to pinpoint birds before you hatch a plan for hunting them. A four wheeler can help you cover ground.
(Van Holmes photo)
Bonus Read, with Audio: 10 Best Locator Calls for Turkeys
Image: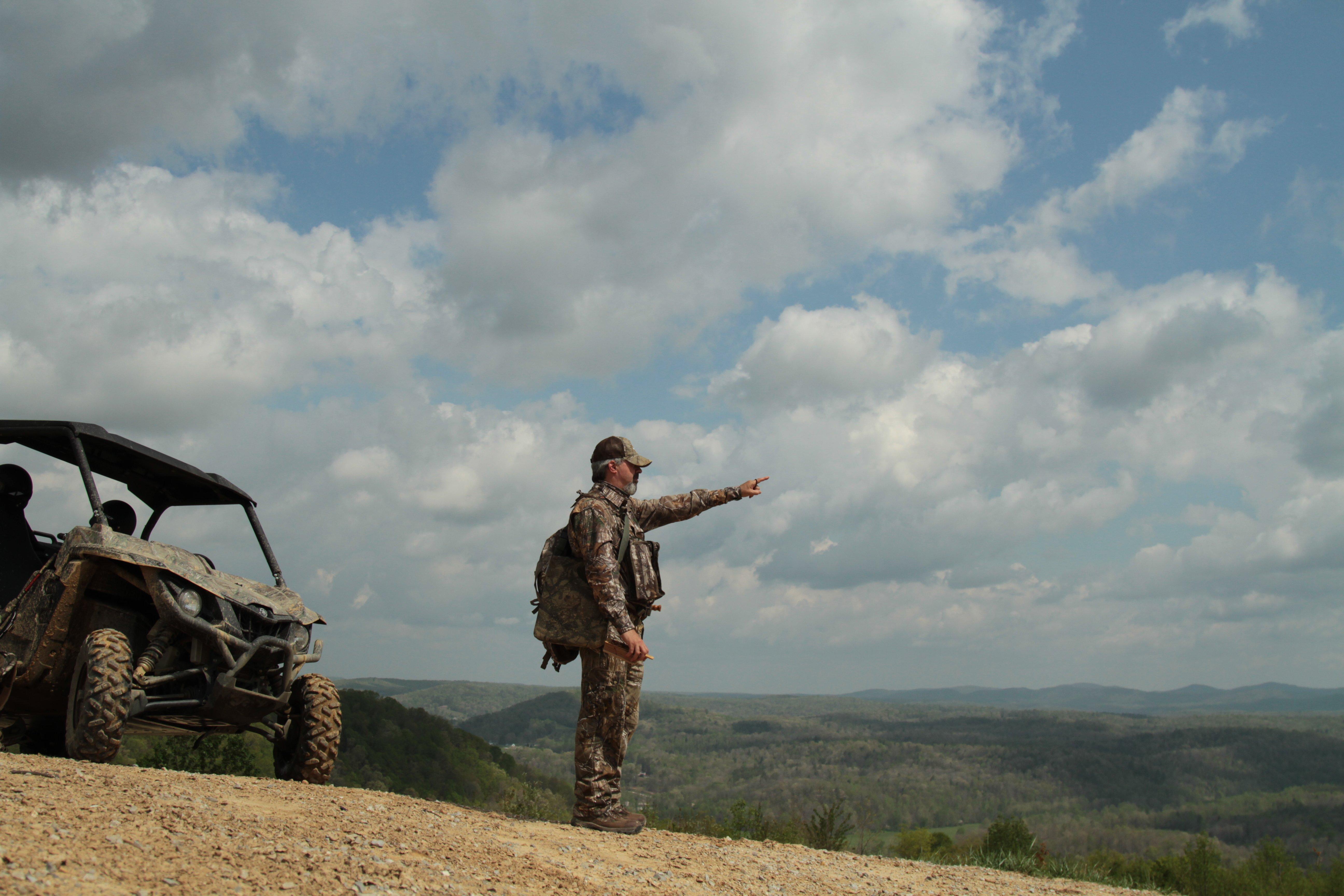 Image Story:
When locating gobblers works, a bird will sound off, either from its roost tree before fly-down or on the ground. Your next move is to get in your four wheeler and move to the bird. If it's close enough though, go there on foot, slipping into position where you can try to call it to you.
(Van Holmes photo)
Image: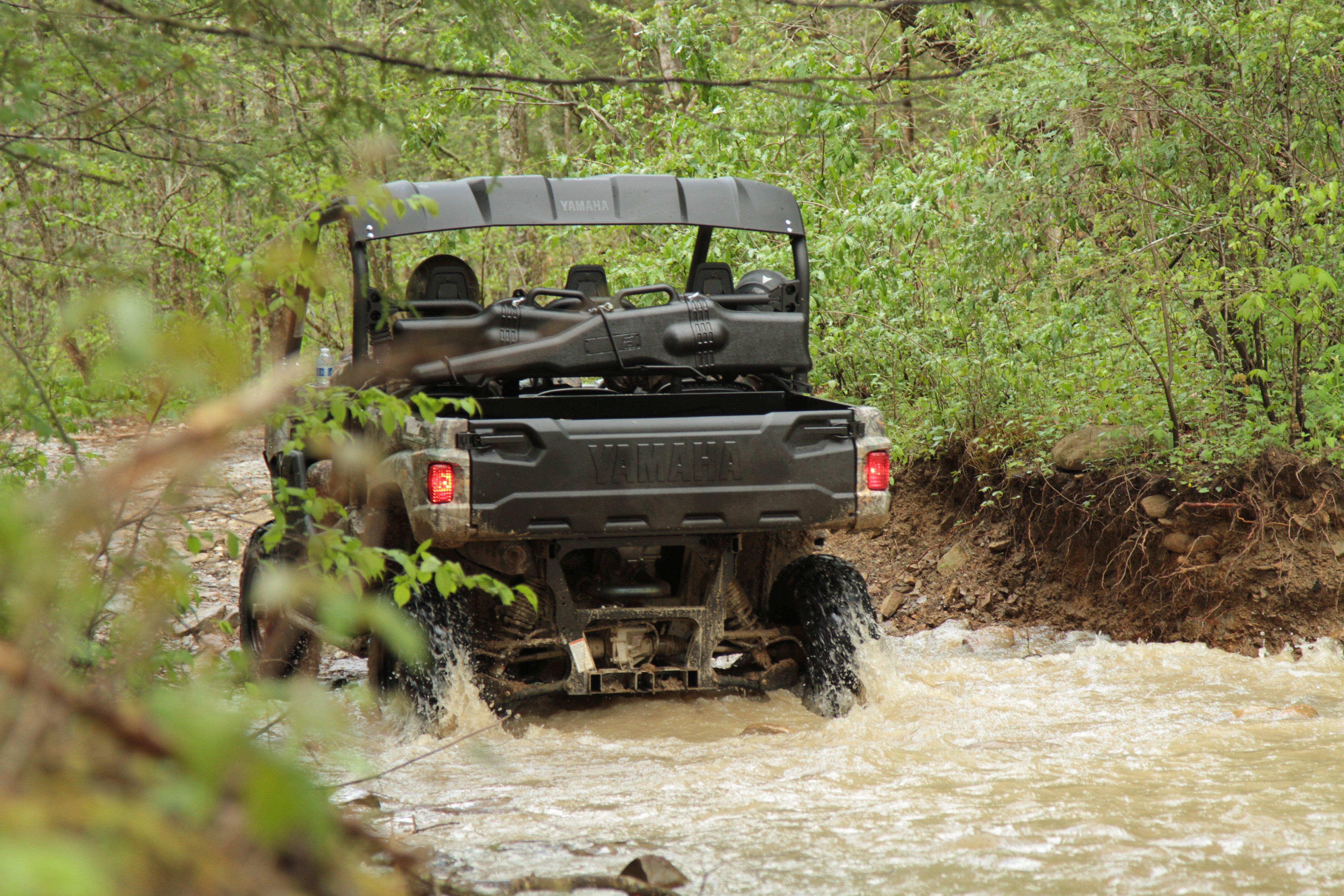 Image Story:
Sometimes, while locating spring gobblers using your ATV or SxS, you'll start high and have to go low, often through mud and water, either small creeks or even swamps. Again, don't push too close to where you found the bird. Park your unit, get your gear and move to the turkey. After, set up to try and call that bird into range.
(Van Holmes photo)
Bonus Video: How to Use a Slate Call for Turkey Hunting
Image: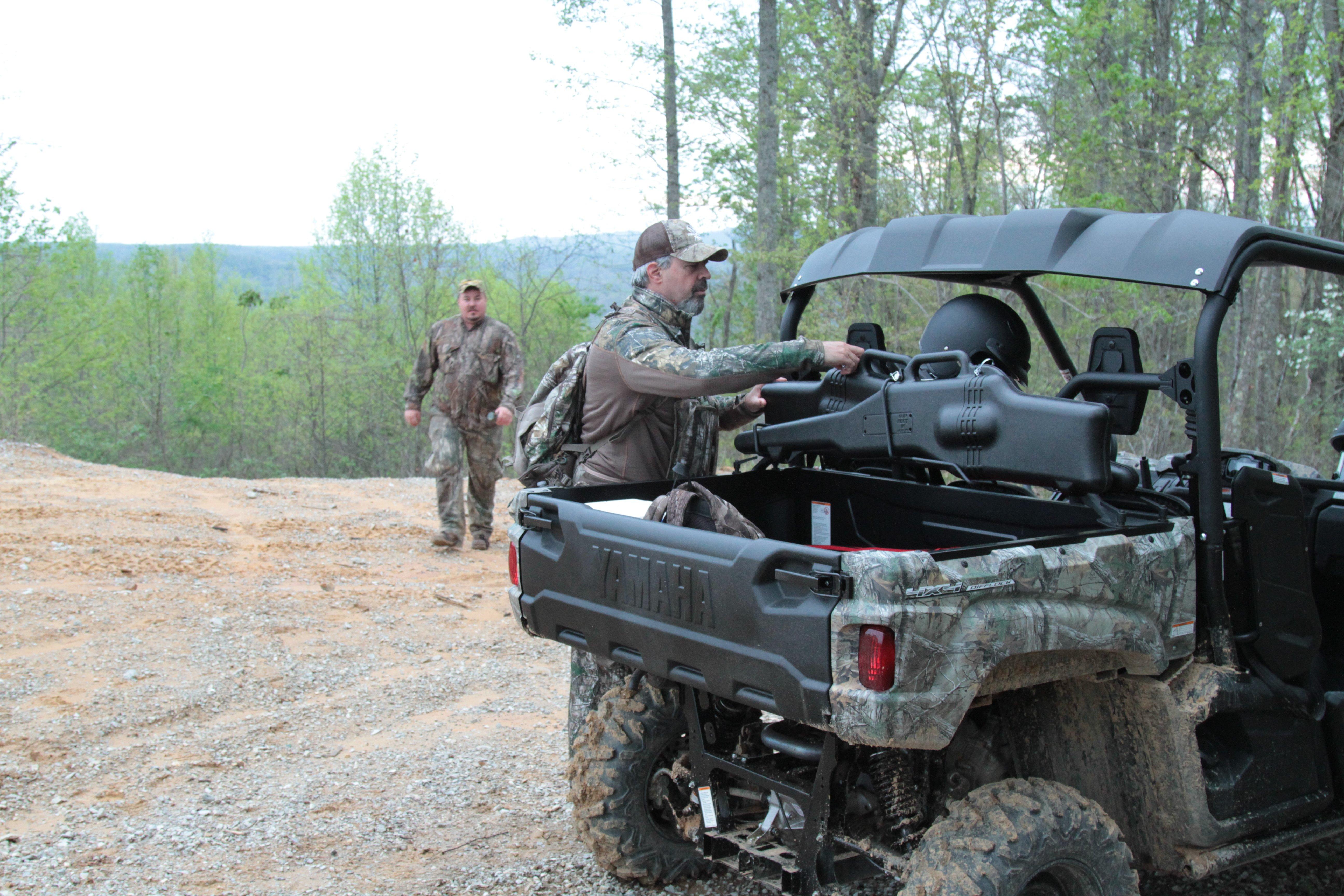 Image Story:
Use a Yamaha Wolverine R-Spec EPS, as we recently did in Tennessee, to get on turkeys.
A gun boot with a removable case can help carry your firearm safely.
(Van Holmes photo)
Image: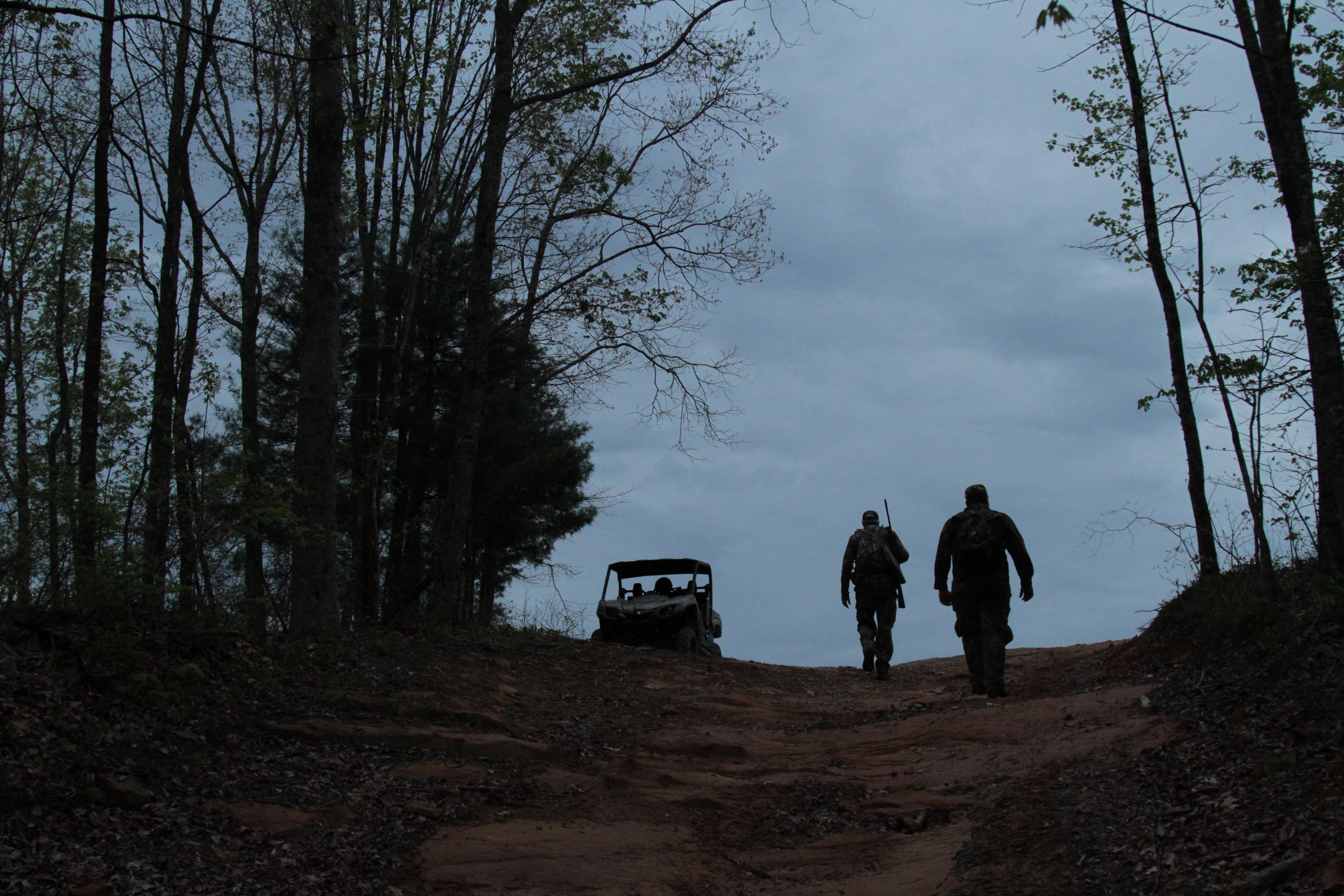 Image Story:
Morning hunts are traditional for spring turkey hunting, as gobbling activity is often at its peak.
Afternoon huntswhere legal (check your regulations), allow you to target birds too, and "put them to bed" as we say.
Roosting turkeys by listening in prime locations will allow you to know where to find them again the next morning.
(Van Holmes photo)
Bonus Read: How to Roost Turkeys Like a Pro
Image: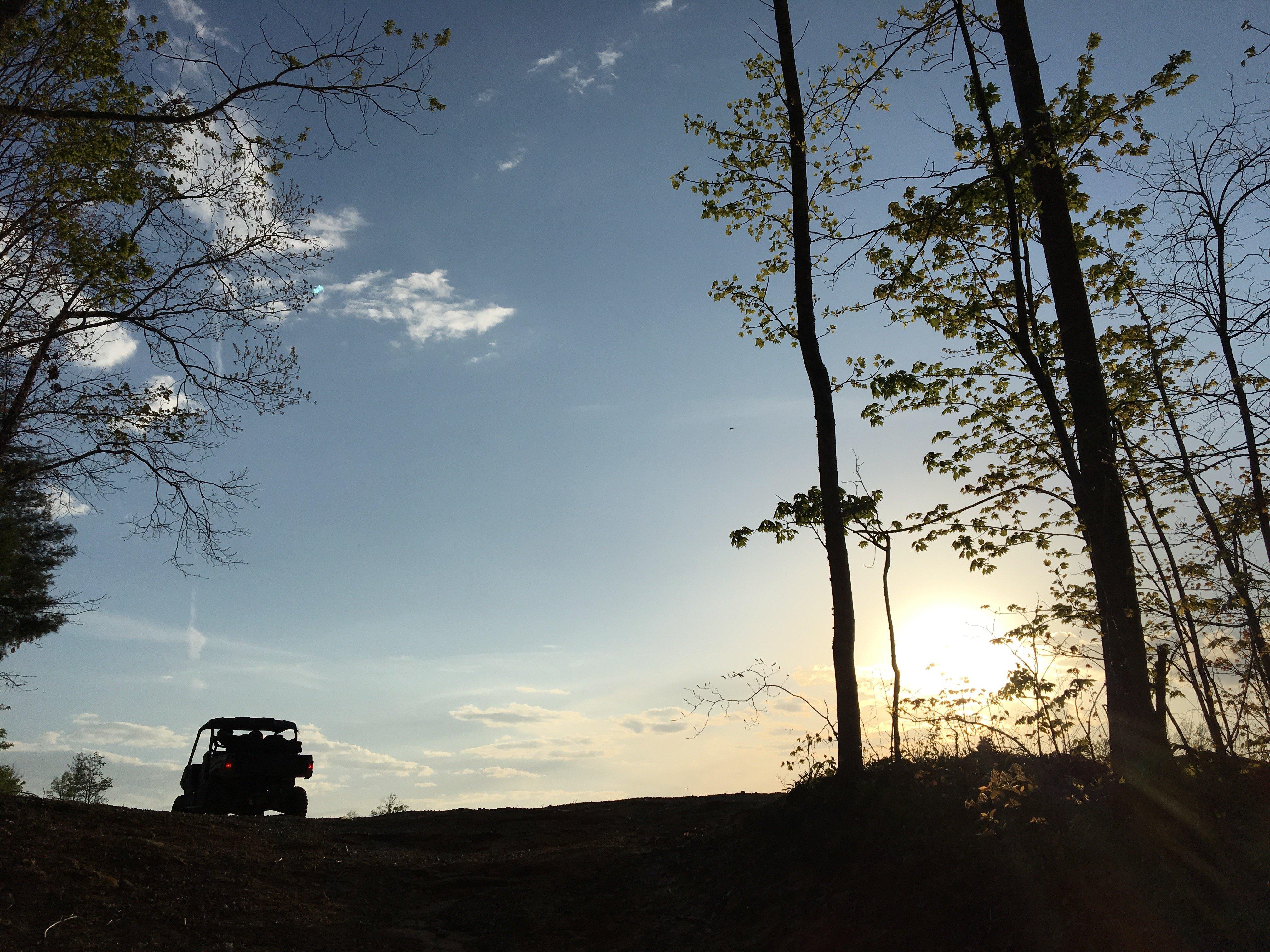 Image Story:
Turkey hunting is a beautiful tradition and continuum of days, weeks and years, from the first time you ever saw America's greatest game bird in the wild, to the last hunt you'll enjoy this spring turkey season. Give thanks for each day.
And get back on your four wheeler the next morning to spend some time with the wild turkeys again.
(Van Holmes photo)
Go here for more Realtree turkey hunting. Follow us on Facebook.