Maine Fall Turkey Hunting Season Expanded
The Maine fall turkey hunting season has expanded, and the state has added an extra bird to the season limit in many Wildlife Management Districts.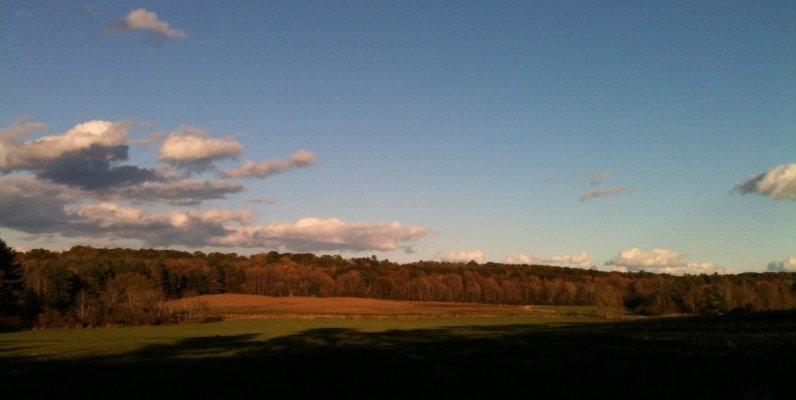 Though I've been tracking this proposal since its inception, official word came to my desk within the hour. Excerpts from the Maine Department of Inland Fisheries & Wildlife document follow here:
With a turkey population that continues to grow, turkey hunters are seeing the benefit as this fall they will see a longer season, a longer hunting day, higher bag limit, and more areas open to hunting than ever before. Successful hunters will be happy to know that there is a reduced registration fee, now only $2.00, down from $5.00.
Maine has some of the finest turkey hunting opportunities in the eastern United States, said Brad Allen, MDIF&W's game bird biologist, Success rates are high, the birds are lightly hunted compared to other states, and there are a variety of areas to hunt turkeys in the state.
The fall turkey season now spans four weeks starting October 3 and continuing through November 1, running concurrently with the archery season for deer. Hunters can hunt the entire day from ½ hour before sunrise to ½ hour after sunset. Hunters can take up to two turkeys this fall, but should note where they are hunting. In some western and eastern wildlife management districts (12, 13, 18, 26 and 29), hunters can only harvest one turkey of either sex or age but in southern and central Maine (WMDs 15-17, 20-25, and 28), hunters can take two turkeys of either sex or age. Wildlife Management Districts 1-11, 14, 19, and 27 are closed to fall turkey hunting, but are open for spring turkey hunting.
The rule-making document is nine pages long, but here's one section on legal method of take:
"Bow and arrow and shotgun gauges 10 through 20 using shot sizes 4 through 6 inclusive, mixed loads that include shot sizes 4 through 7 must be used to hunt wild turkeys during the fall season. A person may employ the use of a dog or dogs during the fall wild turkey hunting season as provided in Title 12 § 11801- 2.A."
As I mentioned in the comments section below, the MDIF&W hasn't changed website details yet at this late date, though I'm told checking stations have been notified. [Editor's note: the new Maine turkey regulations were just posted online today, Sept. 30.] The print version of the Maine hunting law book is out as many know, and bears the old fall turkey season dates. Might lead to some confusion? We'll hope for the best.
Have you ever turkey hunted in Maine? Will you now that fall opportunities have expanded and an extra turkey has been added to the season limit?
Go here for Realtree's fall turkey hunting tips.
Steve Hickoff is Realtree's turkey hunting editor and blogger.