New Federal Premium 3rd Degree 20-Gauge Turkey Load
The new Federal Premium 3rd Degree 20-gauge turkey load was announced at the SHOT Show today.
Full disclosure: I haven't shot this new 20-gauge option yet, but know plenty of turkey hunters who will this coming spring gobbler season. There's a good chance I'll be among them, if only to pattern test in turkey camps around the country. I did write about the 12-gauge option here last season.
I won't lie, I'm a hardcore 12-gauge guy. If you do shoot a 20-gauge though, this new load might be for you.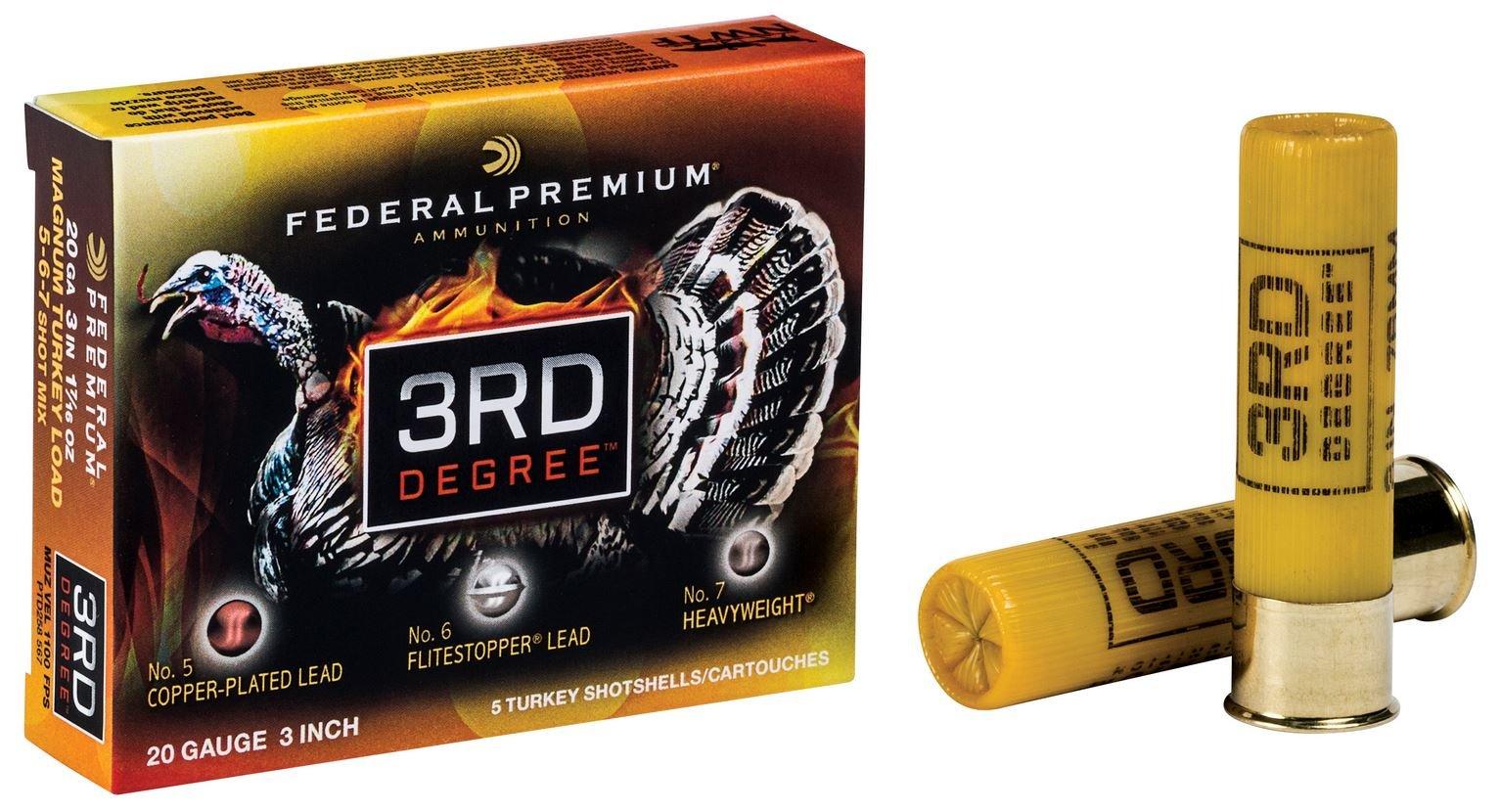 Here's the inside scoop, according to Federal Premium:
Federal Premium's 3-inch, 20-gauge 3rd Degree turkey load has an average pellet count of 280.
They advise a turkey shotgun setup with a full or extra-full factory (non-ported) choke.
Close-range testing at 10 yards, conducted by Federal Premium ammunition engineers, revealed a pattern measuring 6 inches wide.
Pellet count at 20 yards in a 10-inch pellet circle was 174, and at 40 yards within the 10-inch circle was 76.
This versatility gives the load its slogan: one load, any range.
MSRP: $21.95.
Visit Federal Premium here.
So I'm curious: How many of you shoot 20-gauge turkey loads? Will you pattern this one for the coming spring gobbler season? Have you tried their 3rd Degree 12-gauge option?
P.S. I killed an Oklahoma gobbler last spring using it.
Steve Hickoff is Realtree's turkey hunting editor.