Southernmost states are still seeing good action. Mid-south states are still on the rise.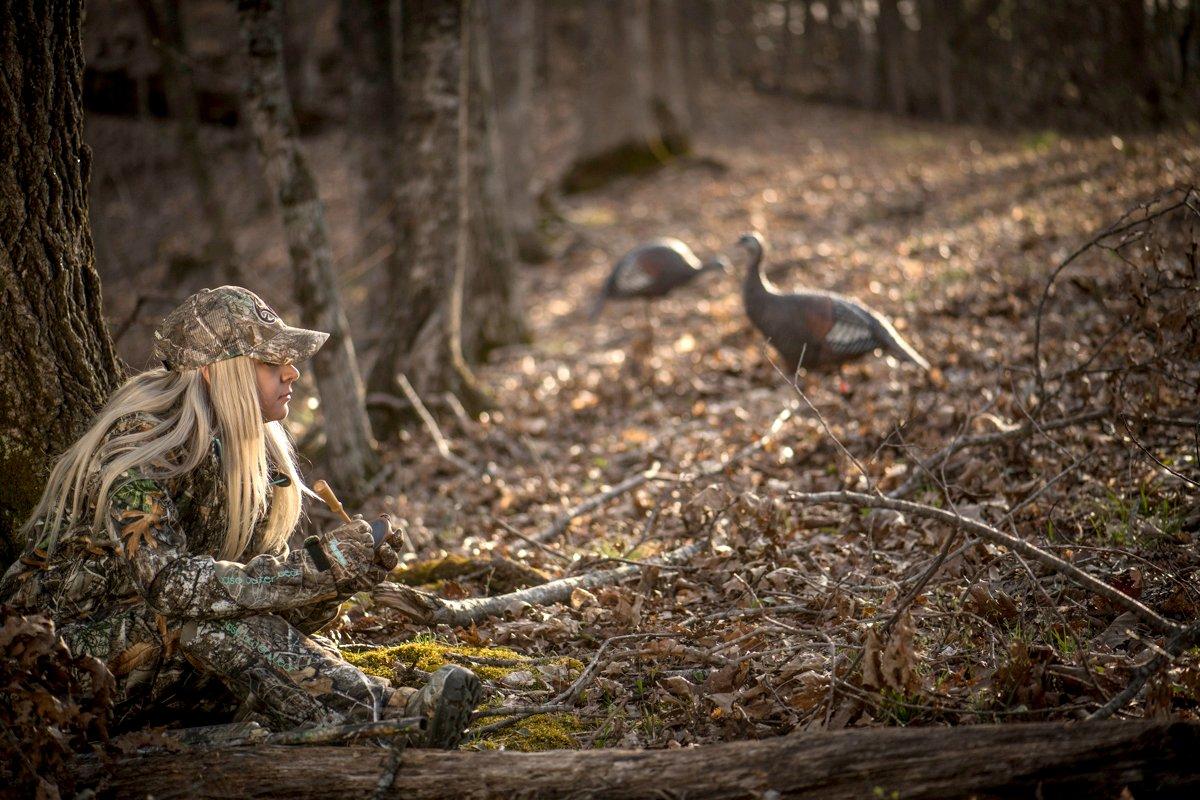 Last week, I forecast the action to be the best of the season. In some places, it was. In others, the next seven days might be even better. Of course, some areas in the southernmost regions are now closed, or nearly so. That said, most states in the region are still seeing steady action with responsive turkeys that are strutting, gobbling, and committing to the call.
Backwoods Life's Michael Lee has recently been in Texas. Texas has been good the last week, he said. Gobblers are hanging on to a few hens, but are still coming in. We started in northern Texas and had a lot of birds come in off the roost. We were able to shoot three our first morning. Then, the wind got bad and shut them down.
We shifted to south Texas and tagged three more, he continued. Had four gobblers come in silent and shot two of them. Then moved around to a pasture and found two gobblers with two hens. We fanned them in and I was able to shoot one of those.
North of there, All Things Hunting's Kyle Barefield has recently been hunting in Oklahoma. He says the turkeys have mostly been gobbling early of a morning and late of an afternoon.
(Don't Miss: Turkey Hunting the Evening Shift)
I believe most of the breeding is close to being done, because two different times we called the toms off of the hens they were with in the evenings, Barefield said. In the morning, first thing off the roost, they would answer a lot but stayed with the hens.
Regardless of changes in responsiveness, they still had success. Three hunters killed their one-bird limit, he continued. One hunt around 10 a.m. had a longbeard that was alone, gobbling, strutting, and not moving much. We had a group of five jakes come running and gobbling from a distance straight to him. They fought, ran him off, and then came to check us out.
Barefield also mentioned that large groups of male birds have busted up and spread out. A month ago, they were seeing as many as 10 longbeards close together. Now, it's generally no more than two to four.
Hunt Club and Spring Thunder Co-Host Phillip Culpepper has also been spending some time in Texas. There, he expresses similar sentiments as Lee. Culpepper also reflected on a Georgia hunt prior to that. I went with Michael Waddell and his boy, Macoy, he said. We got one but had to work for him. Turkeys seemed to be pretty henned-up. During Easter, I was up in Tennessee. Those turkeys were pretty henned-up as well, and inconsistent weather seemed like it had them in a funk. We scratched a few out and had a heck of a time, but for Tennessee standards, it still seemed a little early.
(Don't Miss: Shot Placement for Turkey Hunting)
Personally, I've been spending all of my time in Kentucky. As reported last week, I filled my two tags. Since then, I've spent several days helping others get on turkeys. Most days produce plenty of gobbling on the limb, but turkeys promptly shut up after fly down. The occasional gobbler has fired up, but most gobble once or twice, or come in silently.
That changed yesterday, though. My friend and fellow outdoor writer John Kirby tagged a Kentucky bird around noon. That turkey gobbled about 150 times on its way to the gun barrel. Five other gobblers simultaneously converged on his location just prior to the shot. Then, an hour later and in the same vicinity, another friend of ours missed a bird.
Overall, the past few days have been good, and the next week looks promising. Moderate to warm temperatures, low to moderate wind speeds, and minimal rainfall in the forecast should make for good turkey hunting weather. Pair that with more hens going to nest, and it should culminate into some of the best action of the season.