Southern longbeards are strutting, gobbling, and sitting on go!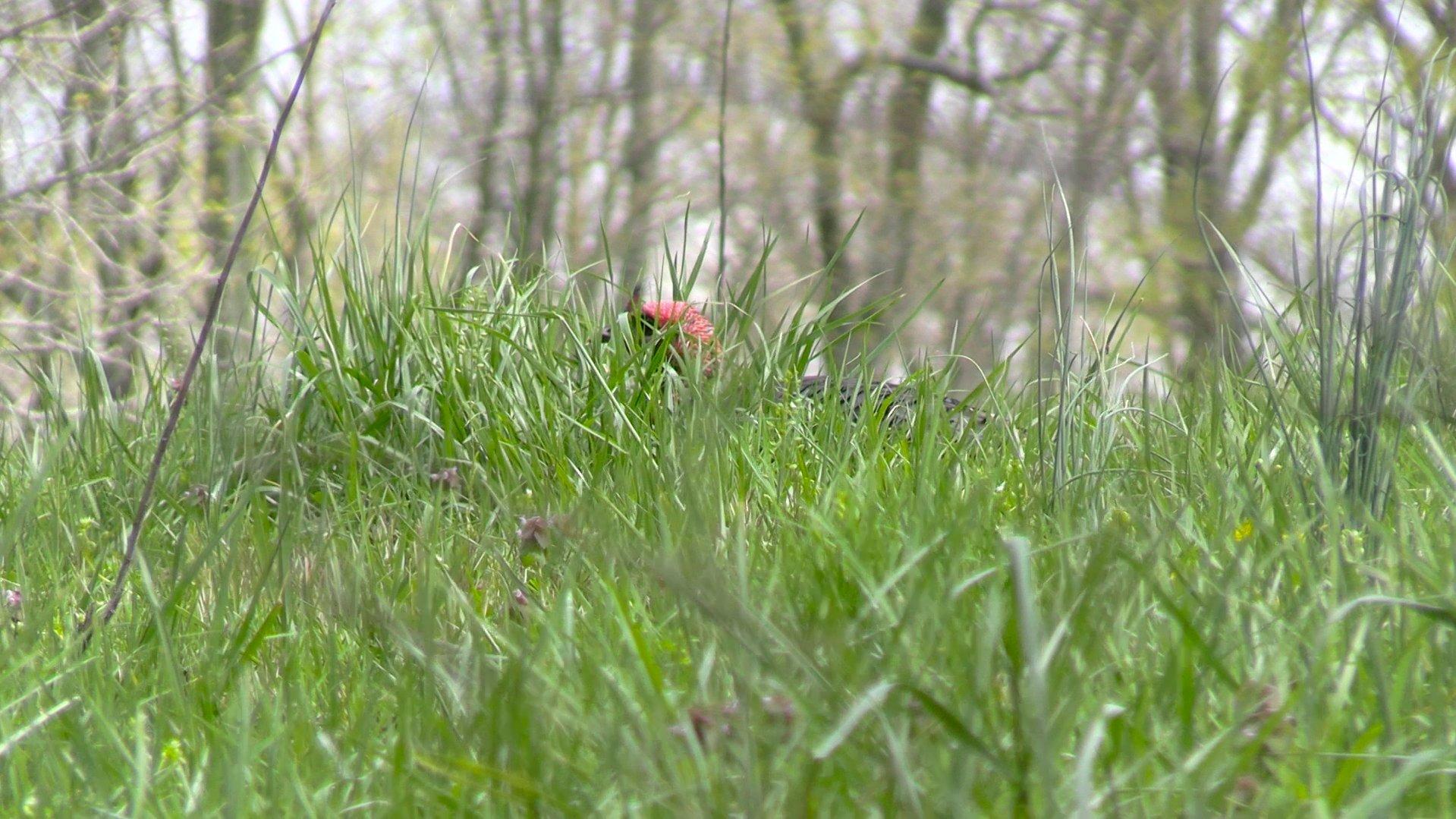 One step too far and that big, fat longbeard hit the deck, all but disappearing in a field of relatively short grass. Its red head turned a pale pink, and its snood shriveled to nothing. Two beady eyes peered from behind thin blades of grass. We waited to see who'd blink first.
But more on that momentarily.
Beginning in the Deep South, All Things Hunting's Kyle Barefield has been spending time in Texas. He says the hunting has been very good.
We killed the gobbler that we roosted, he said. The only place we could hide without getting on the tree line under him was about 250 yards across the lakebed on other side. Took him about 45 minutes to make his way over, strutting and gobbling the whole time.
(Don't Miss: The Box Call Is the Deadliest Turkey Yelper You're Not Using)
Later in the day, they caught two toms leading a group of hens across a field. They set up along the edge of some cover. A short calling sequence and they answered. The longbeards came in fast, and only one left.
After that, they went to another ranch, and hunted for a day and a half. Heard some gobbling on the neighbor's, but they would not cooperate, Barefield said. Saw one from the truck in a cattle feeding area and went after him once he walked over the hill. He gobbled and strutted a bunch but would not come inside 60 yards. Had another turkey come in later in another spot but he also hung up at about 70 yards.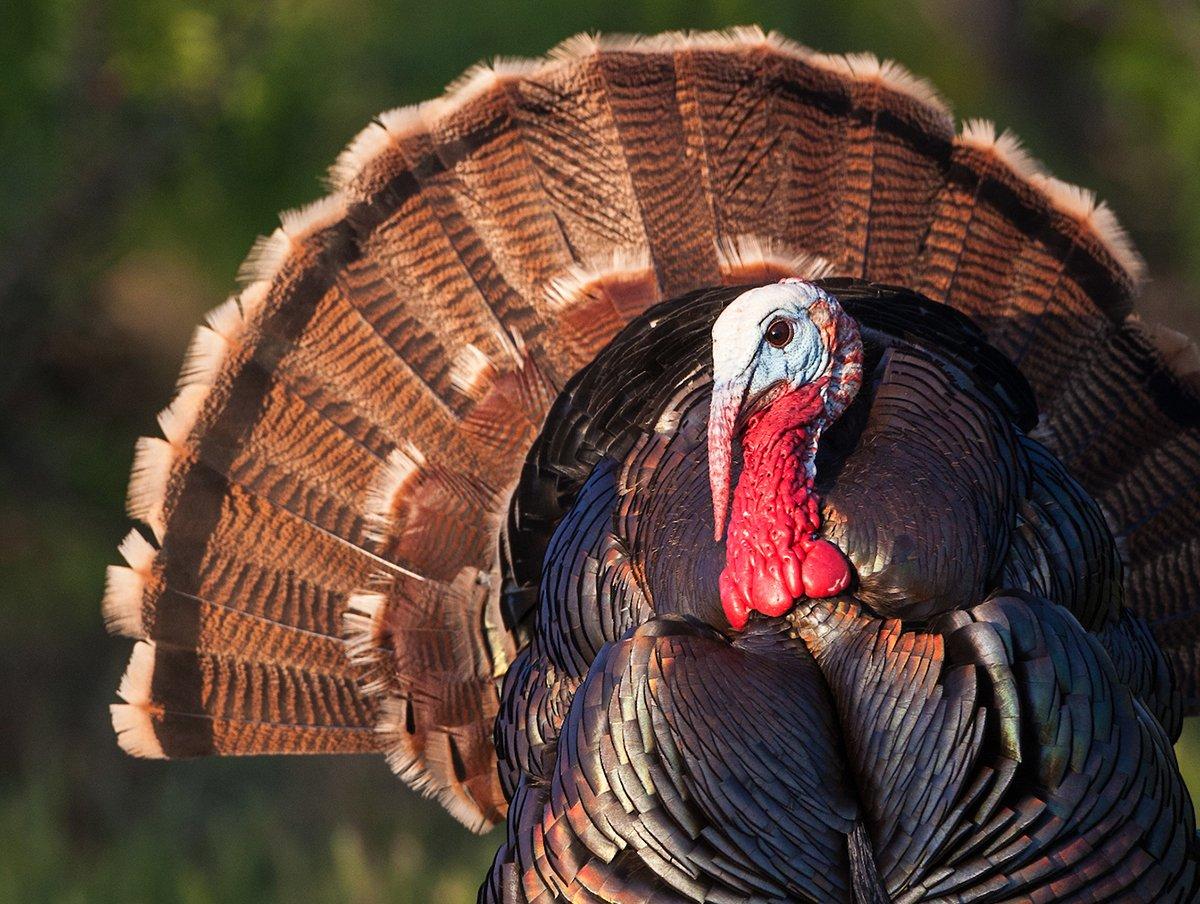 Moving north, it seems turkeys are acting right in states like Alabama, Georgia, Mississippi, and Tennessee. View some of the most recent highlights on Realtree 365:
Despite some good hunts, cooler weather has swept across the region the past four to five days. This temporarily dampened the hunting, literally and figuratively.
The same held true in Kentucky, where I've been hunting since the opener. Until yesterday, we experienced cooler-than-average temperatures. While the occasional gobbler fired off, most gobbled sporadically, if at all.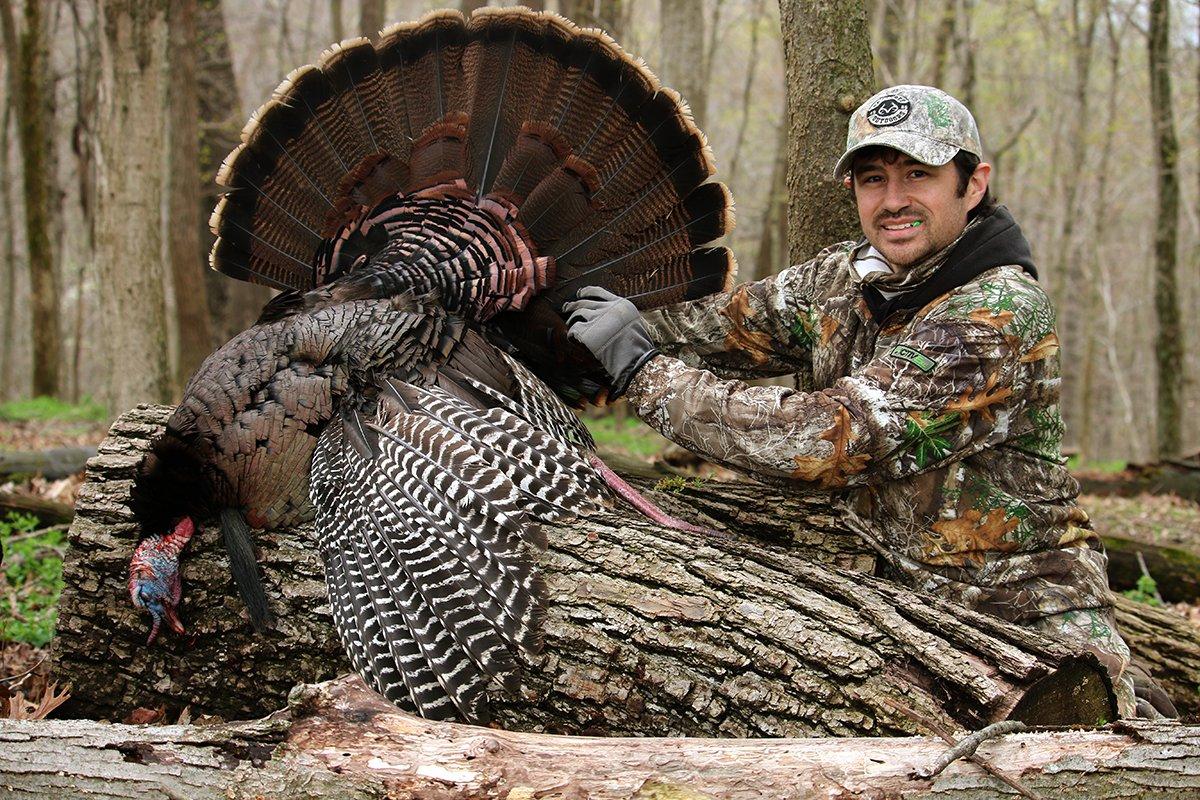 I spent the better part of opening morning searching for a turkey willing to work. I couldn't seem to find one. Eventually, around midday, I glassed a lone strutter several hundred yards across a field. He wouldn't answer calls, so I circled wide to get in front of him.
Unfortunately, I pushed too close. I crested one too many rises, and there he stood. Still, rather than run off, the bird laid down behind a clump of grass. I slowly readied my gun, and waited for the turkey to stand back up. When he did, I sent a round of Remington TSS downrange, which did the trick.
I hunted with a friend on Sunday morning and Monday afternoon. Both outings produced a total of three gobbles and a handful of distant sightings. Neither day was very eventful.
(Don't Miss: How to Turkey Hunt the Worst Weather Possible)
Yesterday afternoon, the gobbling and strutting improved as the weather became more favorable. I put in a partial day behind the desk, and then eased out for an afternoon hunt. I prospected for several hours without any luck. Birds weren't gobbling.
But then around 5 p.m., I struck a pair of longbeards out in an ag field. They answered about 10 times, allowing me to creep to within 75 yards of their location, using cover as I went. I set up, threw a few soft calls at them, and within 15 minutes, they walked in to 20 yards. Only one left.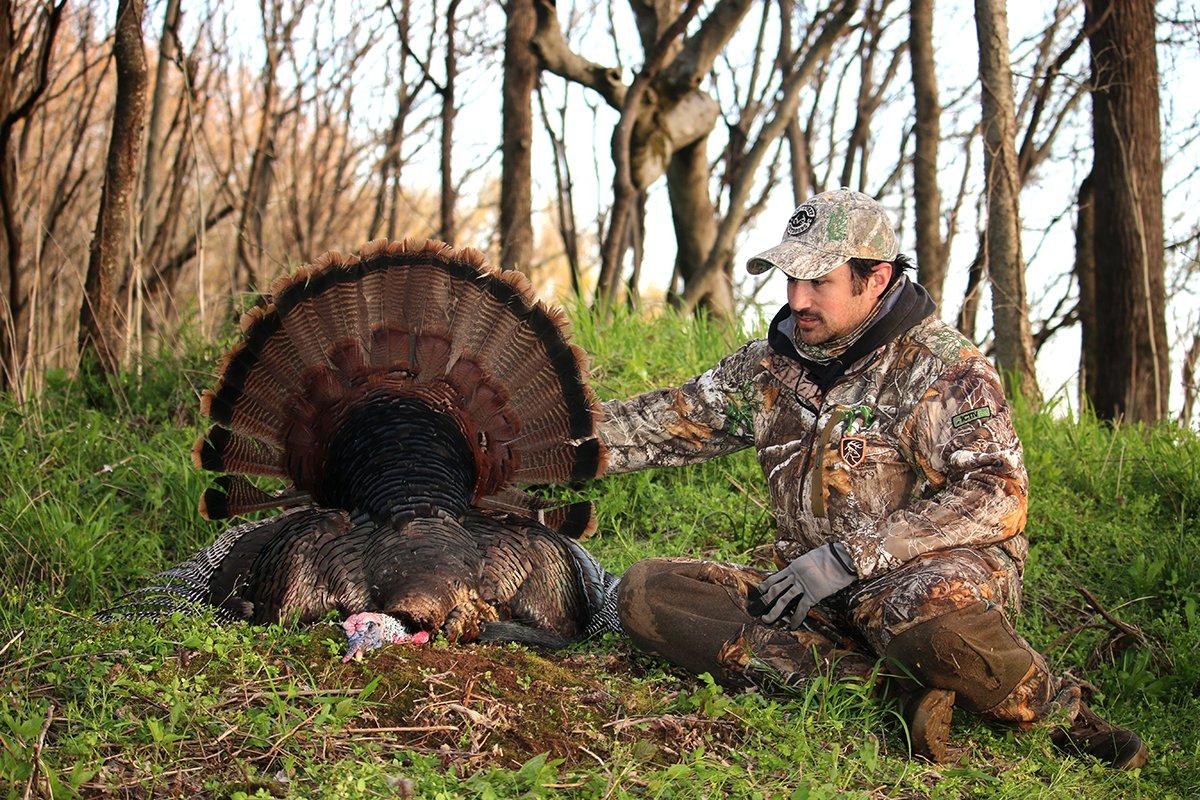 Looking forward, the hunting conditions are forecast to improve greatly. Hunters throughout the South can expect warm weather and occasional rain events. Except for the Deep South, temperature highs should remain between 65 and 80 for much of the region, which is about perfect for gobbling and strutting. I think we're going to see some of the best hunting of the season within the next five to seven days.