A Nor'easter boosted action, but East Coast ducks have become stale since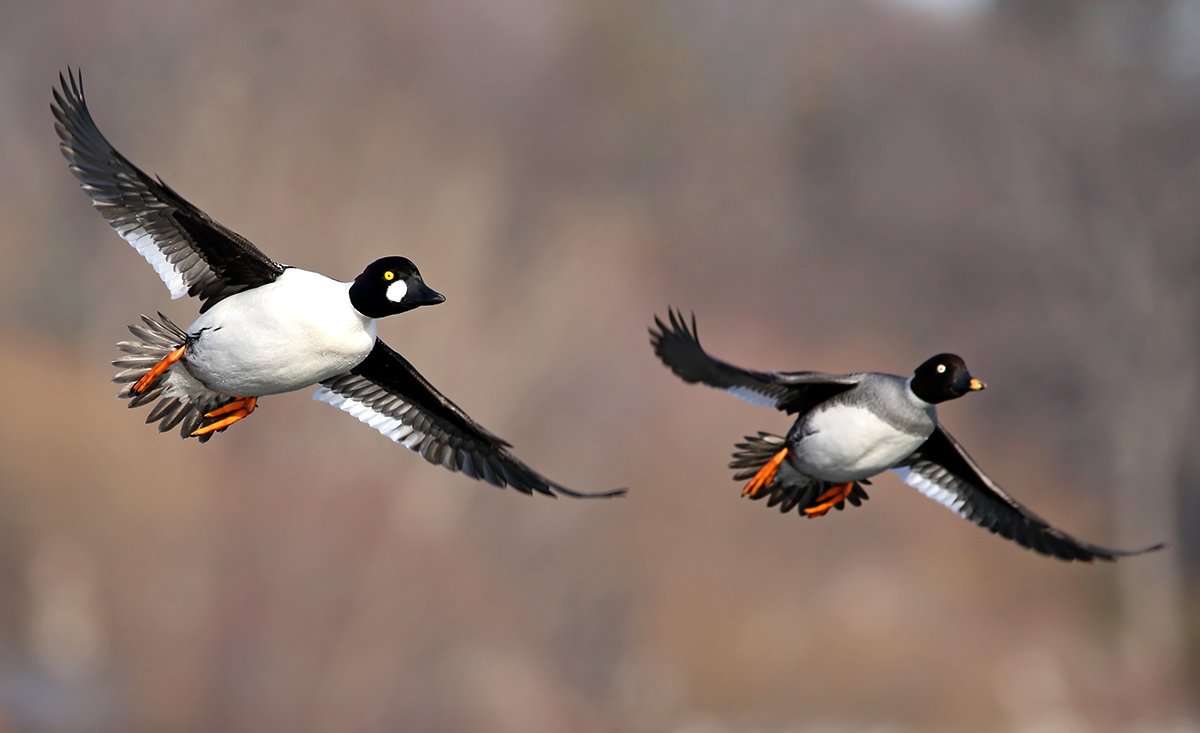 Warm weather has been the bane of waterfowl hunters along much of the Atlantic Flyway — locally and on duck production areas to the north — for most of the season. One big storm hammered the coast this past week and pushed ducks and geese to grateful hunters throughout the flyway. Unfortunately, hunting success has tapered a bit since the storm, with ducks and geese spreading out on inland ponds.
That trend should hopefully end with the predicted lows around Christmas. Temperatures are expected to drop to single digits in some spots, freezing the smaller ponds and backwaters that have ducks scattered. That should push birds into their historic wintering areas and toward anxiously waiting hunters. But despite the warmer-than-normal temperatures, waterfowlers are still managing to connect.
Lawrence Seaman III is a third-generation bayman who makes his living on the waters of Long Island's South Shore, catching and selling crabs, clams, and other bait species. He spends seven days a week on the water, year-round. The waterman states that hunting pressure has been slightly below normal and thinks it might be because of the highly variable waterfowl numbers this season.
Western Long Island is seeing consistent black duck numbers, with some mallards and gadwalls in the mix on the nastier days, said Seaman, who has seen goose numbers peak and wane with this past week's Nor'easter. Goose numbers are down since the last major coastal low, seeming to have pushed them farther south after the storm.
He saw the first divers appear a few weeks ago. Numbers of greater scaup, or broadbills as they are known locally, have started to build. The number of buffleheads and mergansers present are about average for the time of year. Brant numbers are slightly below average. Seaman also reported that sea duck numbers have been well below their normal numbers so far. Hopefully, they are just staging farther up the coast.
Seaman suggested that the key to successful hunts is focusing on extreme weather days. Of course, you must be mindful of the wind, and don't venture out in weather your boat can't handle.
Al Dager is a First State native who has hunted, fished, and crabbed around tidewater Delaware since he was 7 or so. He has been guiding waterfowl hunts professionally for almost 50 years, gaining notoriety as one of the most successful waterfowl guides in the country, with a stable of loyal clients to prove it. He also has more than 35 years of experience competing in calling contests, so it's safe to say he knows a thing or two about ducks.
Dager said the season started out good, with plenty of teal to go around. Things got a little stale in his neck of the woods until the big blow that accompanied this past week's Nor'easter. That storm pushed plenty of ducks his way, leading to some productive time in area blinds. Ringnecks, teal, and hooded mergansers made a strong showing.
Unfortunately, things have started to slow down with the passing of the storm. But there are still ducks to be found, especially in the areas around Bombay Hook and Little Creek. And the season has some high points.
There are more black ducks than I've seen, said Dager, who also said goose numbers are very high. He expects the upcoming goose opener to be very good in the Delmarva area. And duck action should only improve as the mercury plummets.
Farther south, Brad Gurganus of GGS Outfitters (https://ggsoutfitters.com/) reported that hunters in North Carolina have found success from the backwaters to the big water. Overall, duck numbers are good in the Tar Heel State, though some species are making a better showing than others.
Gadwall, teal, and wigeon have made up most of the outfitter's bag limits, as he's hunting primarily flooded impoundments. But the big story is definitely wigeon, which have appeared in numbers not seen in recent years. And they have decoyed quite nicely for those in Gurganus' blinds.
Sea duck numbers are another high point — or at least they were. About three weeks ago, the Sound held more scoters than Gurganus had seen in quite a few years. However, they seemed to have dissipated somewhat. He isn't sure where they went, but hopefully they turn back up before the close of the season.
As for North Carolina's most iconic game bird?
Oh, the swans are here, Gurganus said. We had two groups of swan hunters out this morning, and it didn't take long to get 'em.
The late season usually brings some of the best gunning in the Atlantic Flyway. And with the predicted weather, that should hold true. Just don't forget to ask Santa for some colder weather and full skies.
(Don't miss: Mixed Duck Spreads on Big Water)